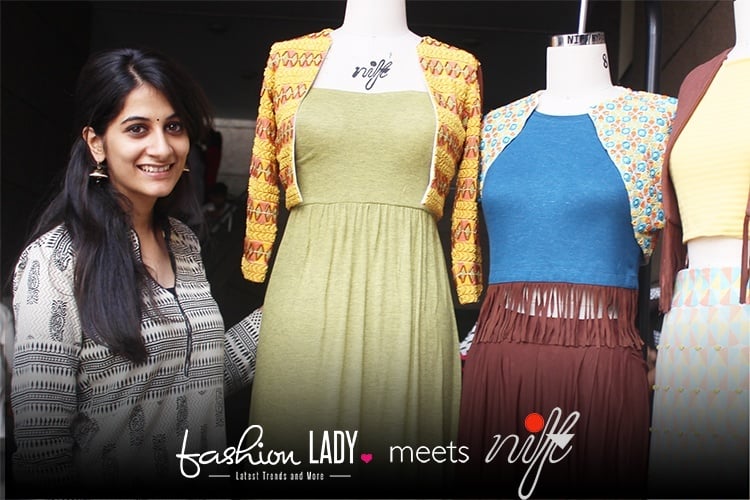 Drum roll please! Because what we are about to say is pretty cool!! We have been in talks with NIFT for quite some while now and this project has been on our to-do list forever now. We have been wanting to do a collaboration with young minds and present to you guys a taste about what fashion is all about. Like straight from the horse's mouth.
So, long story short, many hours of hard work, talks, ideas and concepts later, we are proud to present you the final product!
Like they say, a picture is worth a thousand words? We say a video is worth thousand emotions. The way these students work hard for every little dress, their ideas, their inspirations, their aspiration, all come up and combine to form one item of clothing. It's literally their hard work, their khoon-pasina in every item of clothing. And we say, it's pretty brilliant!
And then, there isn't much to talk about what really happened behind the scene but we will have you guys know this – whatever happened was FUN! And then again, just like Vegas, what happens is NIFT, stays in NIFT.
[sc:mediad]
We were so pleasantly surprised to see their hard work and it just touched our hearts the way they work with each other. You know the best part? These young minds will soon be displaying their collections on their graduation day, which is on the 23rd of May. A short fashion show which will be held at the NIFT campus will see fresh and raw talent. Select few will get awards courtesy of FashionLady.
Are you guys excited? We know, we are!
Also, before we bid you guys goodbye, a special thanks to our video and editing team to come up with such a brilliant end product in such a short period. Three cheers to y'all guys! You know we love you!