"Elizabeth Taylor is the most beautiful woman I've ever fit.  She is not as easy to dress as Grace Kelly or Audrey Hepburn, because she is a short woman – only 5'2″.  She's also extremely curvaceous and has short legs. But, you see, those are the kinds of minor imperfections that make for classic beauty.  A woman's individual beauty is created by little mars in the state of perfect beauty. Elizabeth's fascination lies in those little discrepancies. She has aged gracefully, despite what her detractors have said. She is beautiful when she is plump and she is lovely when she trims down. A faulty figure can be changed by foundations and the proper use of dark and light colors. But no makeup can create a face like Elizabeth's. She is exquisite." ~ designer Edith Head, Edith Head's Hollywood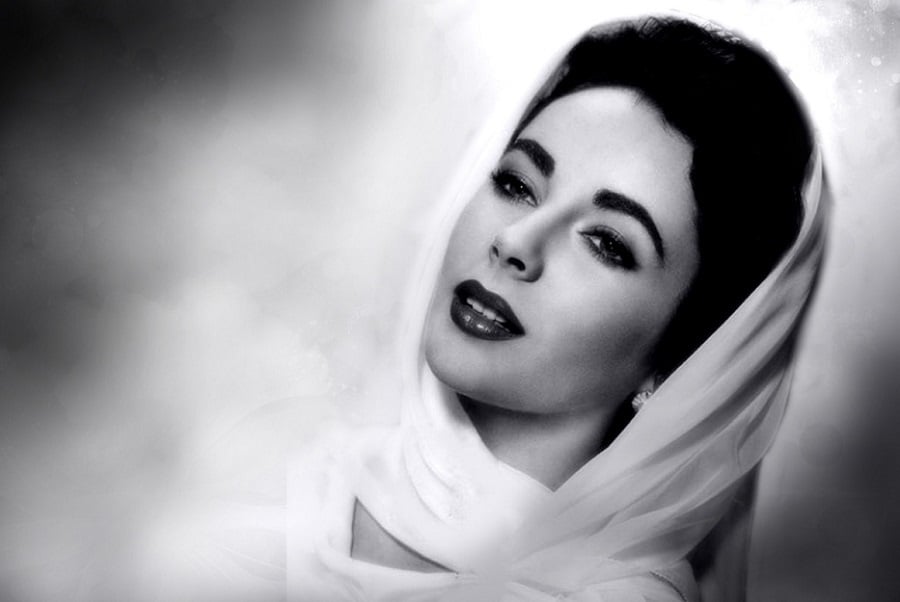 Here Are Top 10 Reasons That Made Elizabeth Look So Attractive :
Violet eyes
Flawless porcelain skin
Voluptuous hour glass figure
Plump lips
Soft curls
Beauty Spot
Diamond jewelries
7 husbands and 8 marriages
Smart publicity
Heavy studio support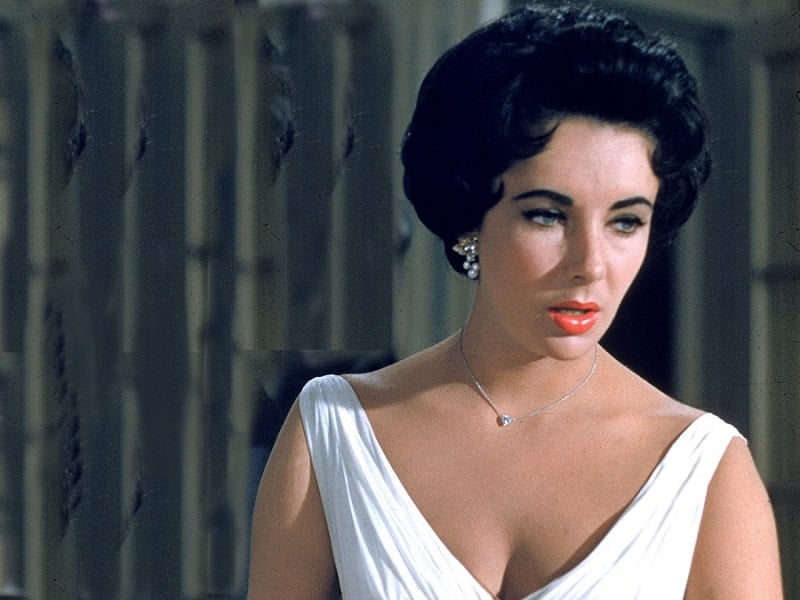 Now let's get into the detail how these factors helped her become the most beautiful and sough-after woman on earth. Continue reading!
What Made Taylor Hollywood Legend:
Even three years after Elizabeth Taylor's death, the world is still intrigued by her beauty and glamor. Even though she was primarily known as a Hollywood actress and won two Academy Awards and acted in the most expensive film made for decades; her acting talent hardly mattered and her movies came second.
Taylor, who died on 23rd March 2011 due to heart failure at 79, had achieved her iconic status not for the way she acted onscreen and neither for her mate-ography (8 marriages), but for the way she looked. She is considered to be the most beautiful woman ever graced on the earth. She had the most ethereal beauty –
She was an eerily beautiful child who grew into a supernaturally beautiful woman, a woman who — before Marilyn Monroe, before Jackie Kennedy, and long after them — embodied the idea of feminine beauty in America!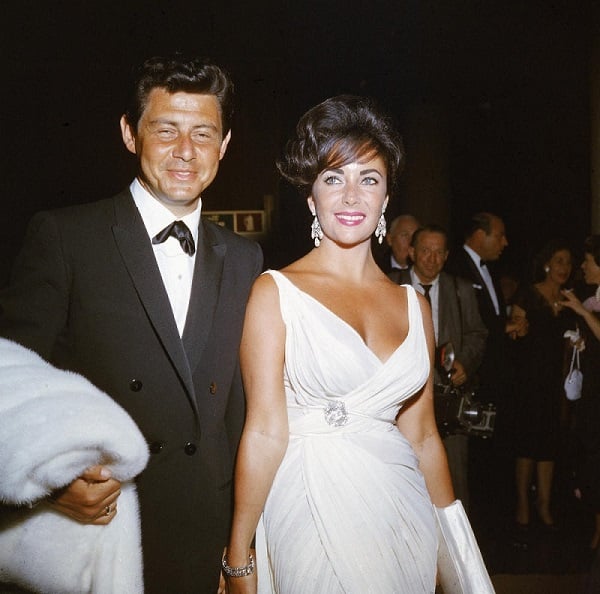 Elizabeth Taylor's 7 Husbands & 8 Marriages:
There was such a magic in her beauty that she could easily seduce seven husbands, launch a successful career, lead a larger than life with always surrounded by diamonds and charm millions of fans around the world.
Even though she had the most beautiful violet eyes, porcelain skin and cascading mane of dark hair; she had some forgiven flaws as well.
Richard Burton had once said,
"At thirty-four she is an extremely beautiful woman, lavishly endowed by nature with a few flaws in the masterpiece: She has an insipid double chin, her legs are too short and she has a slight potbelly. She has a wonderful bosom, though."
List of her 7 husbands –
Husband #1 – Conrad "Nicky" Hilton, Jr: Elizabeth Taylor and Nicky Hilton were married on May 6, 1950 when Elizabeth was just 18 years old. They were divorced a year later, on January 29, 1951. Taylor claims she was abused by Hilton. They had no children.
Husband #2 – Michael Wilding: Elizabeth Taylor wed actor Michael Wilding on February 21, 1952. They divorced on January 26, 1957. They had two sons, Michael Howard Wilding, born January 6, 1953, and Christopher Edward Wilding, born February 27, 1955.
Husband #3 – Michael Todd: Elizabeth Taylor has always stated that Mike Todd was the love of her life. They married on February 2, 1957. Todd was killed in a plane crash on March 22, 1958. They had one daughter, Elizabeth Frances "Liza" Todd who was born August 6, 1957.
Husband #4 – Eddie Fisher: Elizabeth Taylor's marriage to singer and actor Eddie Fisher made all the tabloid headlines because Fisher was married to Taylor's best friend, Debbie Reynolds, when their affair started. The couple was married on May 12, 1959 and they divorced on March 6, 1964. They had no children.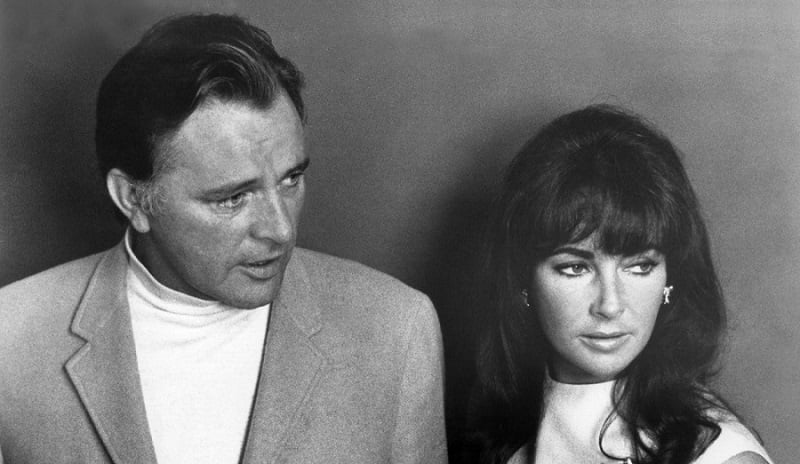 Husband #5 and #6 – Richard Burton: Elizabeth Taylor's married Richard Burton twice. The first marriage took place on March 15, 1964 and ended in divorced on June 26, 1974. The couple got remarried just over a year later on October 10, 1975 and divorced again on July 29, 1976. In 1964, the couple adopted a little girl, Maria Burton, who was born August 1, 1961.
Husband #7 – John Warner: Elizabeth Taylor married senator John Warner on December 4, 1976. They divorced November 7, 1982. The couple had no children.
Husband #8 – Larry Fortensky: Elizabeth Taylor met her final husband, Larry Fortensky, in rehab. They got married on October 6, 1991 and divorced October 31, 1996. The couple had no children.
Perfect Symmetry Of Her Face:
Did you know Elizabeth had 2 layers of eye lashes both upper and lower?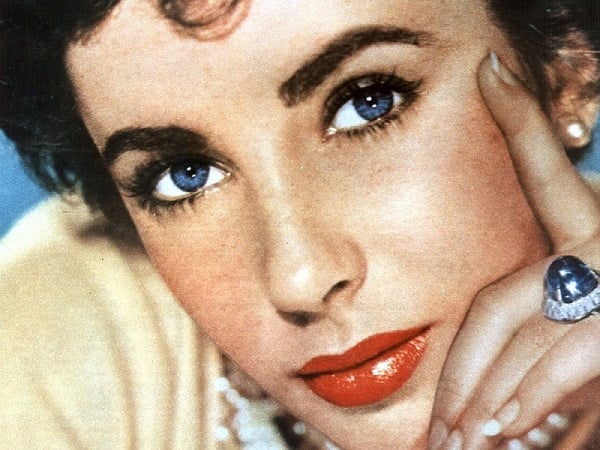 Of course she had the most attractive eyes, whose one glance would turn you into jelly. She is credited to have transcended Hollywood glamor and still looked seductive even in her sickness-plagued gray years. Perhaps she was genetically engineered for the screen.
The perfect symmetry of her face accentuated by the beauty mark on her right cheek was always under the spotlight. Her plump luscious pouts delicately tapered nose and artistically drawn eyebrows arched with an aggression made her effortlessly fit into her aristocratic love object role in 1951's A Place in the Sun.
No other silver screen actress has ever benefited more from her looks as Liz did, which distracted critics from her often lackluster performances. Jame Agee, while reviewing her performance in 'National Velvet in the Nation' was so much smitten by her appearance that he was with all praises about her, "I hardly know or care whether she can act or not."
She was favorite among cinematographers. For instance, 1958's Cat on a Hot Tin Roof, her allure was put into best cinematic use. As she shot the iconic scene where she displays herself as erotic Maggie the Cat simply by lounging on a bed in relatively modest lingerie; Elizabeth was already aware that there's no need to vamp if she were in her usual self.
Scientific Analysis Of Her Beauty: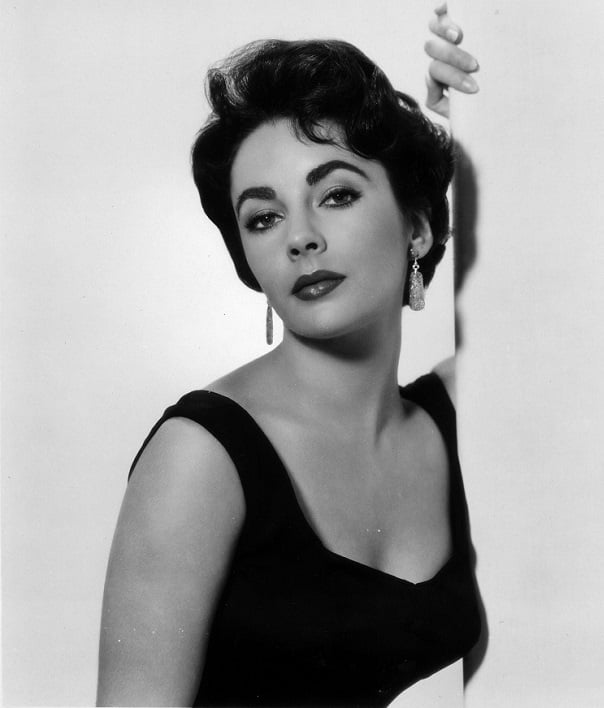 While the world admired its beauty, scientists were curious to know what made Elizabeth look so beautiful.
As per Nancy Etcoff, a Harvard psychologist and author of "Survival of the Prettiest: The Science of Beauty, "Richard Burton called her a 'miracle of construction' and I think she's one of these lavish beauties."
Taylor's Hyper Femininity Contributed To Her Beauty:
Scientists have concluded that it was a rare combination of her violet eyes, porcelain skin and raven hair that altogether boosted her allure and thereby making her face more feminine.
An extensive research made by Richard Russell, a psychology professor at Gettysburg College, it is found out that faces which have greater contrasting features such as eyes, lips and skin looked more attractive than faces with less contrasts.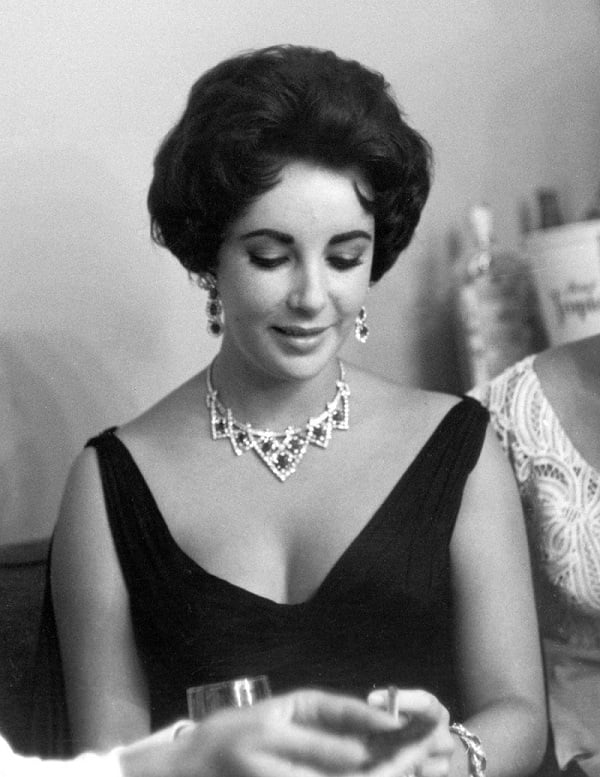 As per Etcoff,
"She also had a feature that most people wouldn't think of as contributing to attractiveness, but really does, which is a small, gracile jaw means a jaw that is kind of small and very hyper-feminine. If we think that one sign of beauty, and there are many others, is hyper femininity, then she has that exaggerated lower face with large lips and a small jaw," Etcoff said. "That's one aspect of beauty that's very noticeable in her face."
The Mystery Behind Taylor's Hour Glass Figure:
Richard Burton might have described her bosoms as 'apocalyptic enough to topple empires', but scientists also give credit to her tiny waist.
While science shows that the ideal waist-to-hip ratio is 0.7, Taylor's hourglass figure actually had 0.6 ratio. Elizabeth was referred as voluptuous but it was her tiny waist that made her look extremely feminine.
Stephen Link, a psychologist at the University of California San Diego has come up with some more mathematical ratios underlying Taylor's lauded looks and her undisputed beauty.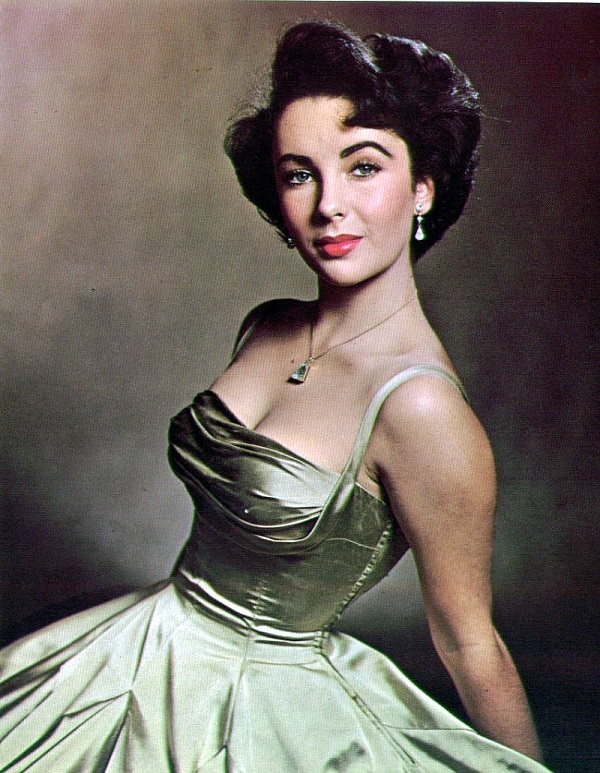 Just 2 years before Taylor passed away, Stephen along-with his two colleagues did an extensive analysis on facial proportions that were largely considered to be attractive.
In an interview to ABC News, Stephen had said, "Your ideal feminine face is something that's been talked about for so long — 'the face that launched a thousand ships,'" he said. "When you hear that, you conjure up a face, I wanted to measure what it was about that face that made it ideal."
He and his team asked more 160 people to discover the real 'golden ratio' and they found out that when the vertical distance between a woman's eyes and mouth was about 36 percent of the face's length, and when the horizontal distance between the eyes was about 46 percent of the face's width, the face was judged to be more attractive. And they concluded that Elizabeth had the exact ratio.
What Historians Had To Say On Her Beauty:
As per Lois Banner, professor of history and gender at the University of Southern California and author of 'American Beauty', it was Elizabeth's natural elements that largely contributed to her image that was bolstered by smart publicity, her diamond collections and not to mention her marriages.
Taylor became a star at an early age in an era where stars were still in-the-making with little competition except for a few like Marilyn Monroe and Audrey Hepburn and Katherine Hepburn. She was always in magazine covers and pages along-with Marilyn more for her affairs and appearance rather than her movies.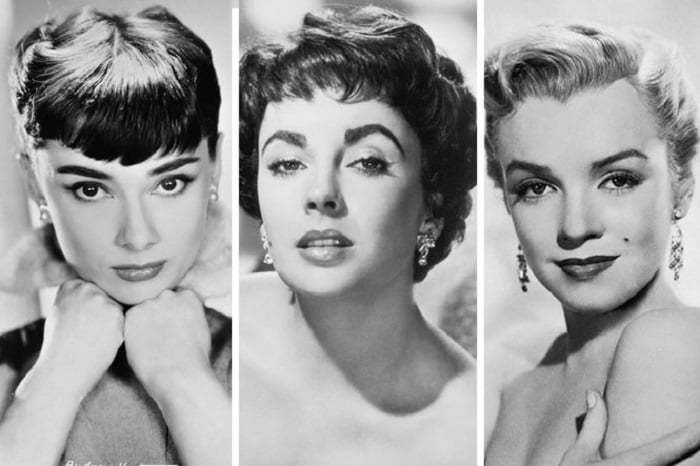 The historians also give credit to her lovers for creating an image of the highly sought-after siren. While her affairs with future Presidents Ronald Reagan and John F Kennedy were the then best kept secrets, she was however notoriously famous as man eater in Hollywood for seducing most of the handsome hunks from the industry.
She was notoriously known for stealing husbands, the most scandalous being her marriage to Eddie Fisher, who left his wife Debbie Reynolds only to marry her best friend Taylor.
Elizabeth Was Notorious For Stealing Exotic Husbands:
The iconic 81 year old Hollywood actress Debbie Reynolds had opened up recently how her best friend Taylor stole her husband.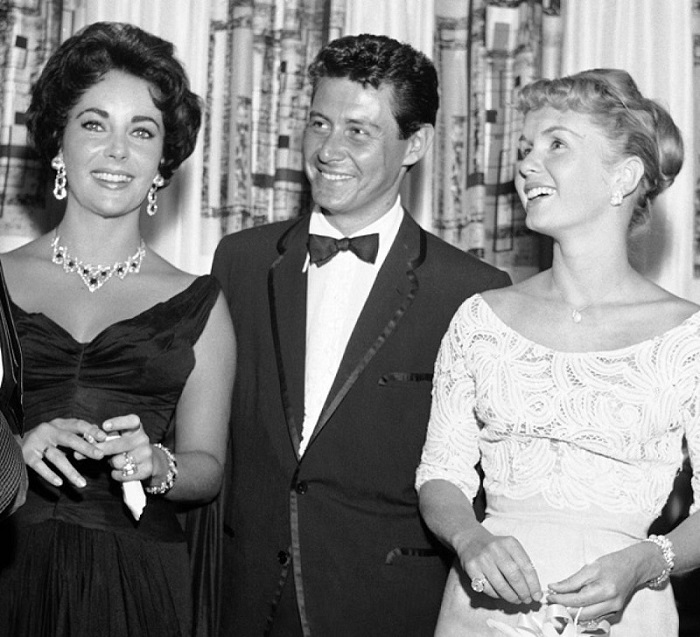 The actress, who admitted that she was virgin when she married Eddie Fisher, had said in an interview,
"I was stupid and innocent. I was raised to think that if you behaved badly with men, you went to hell. I realize now it is puritanical and not very adult. I stood no chance against her. I was just like Jennifer Aniston with Brad Pitt when he fell in love with Angelina Jolie."
She further added, "If Angelina wants someone, then that is that. Certain women have that power. What chance did I have against Elizabeth, a woman of great womanly experience, when I had no experience at all?"
She Was Always In The News:
If people forget a celebrity, even her allure and charm are lost into the oblivion. Her smart publicity was always a receding factor in keeping her fresh in people's minds as attractive and gorgeous. Public always fancied about actresses marrying exotic wealthy men or having affairs with powerful men.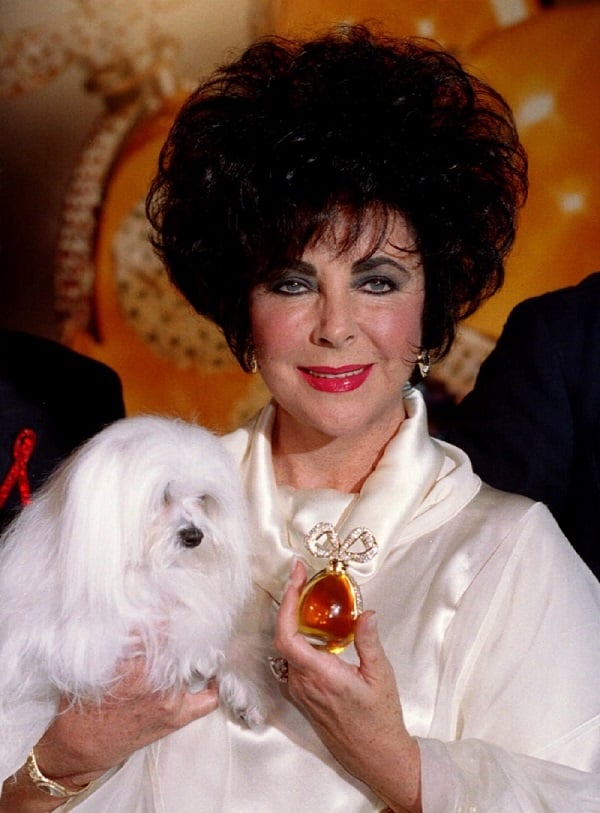 Elizabeth enjoyed both. On one hand she married to some of the wealthy men in the circuit including Richard Burton twice who gifted her with a huge rock; on the other hand her alleged sexual relationship with US Presidents. And this made her gossip-rag queen for making headlines for some or other reasons.
Even if some people argue saying beauty lies in the eyes of the beholder, still the charismatic appearance of Elizabeth Taylor was admired by all.
Hope you enjoyed reading this post!