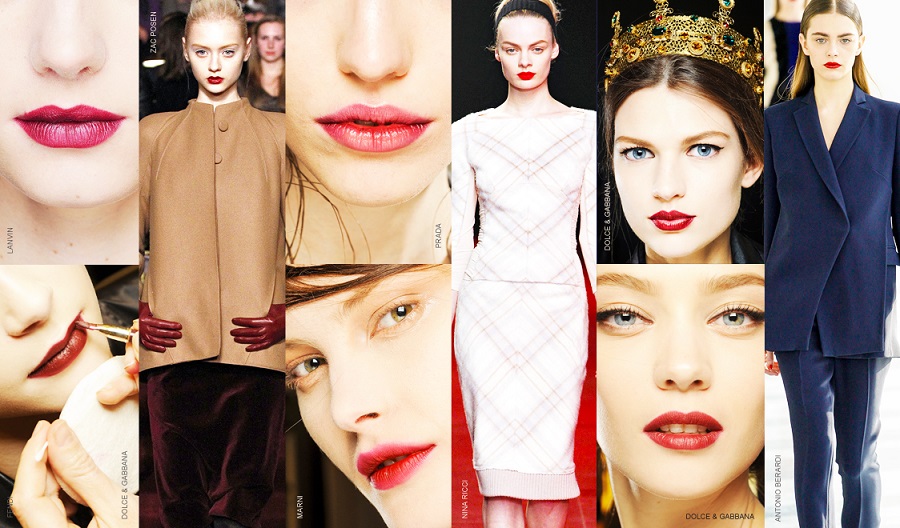 This spring's makeup palette is the most trending than any other beauty components! I have come up with season's top 5 makeup trends that are going to stay for months to come. Read on to make sure you stay up to date with your style quotient!
The spring palette typically entreats the soothing elements of soft pastel pinks followed by tempting ice mints in fresh light hues; also available with lipsticks and delicate blushes.
Have you seen the ad by Marc Jacob's 'Daisy' fragrance? The girls in the ad had worn minimal makeup with tousled hair, which absolutely fits the season as spring is all about simplicity and grace, right?
Wrong! I would like to take the opportunity to say that soft colors for spring are a passé now. If you go through spring runways, you would quickly understand that 2014 is all about innovation, modernization and quite simply – being bold! Yes, you read me right.
I am here talking about bold shades such bright orange, vibrant pale blue and glittering gold! And this is the reason; I have come up with this post to guide you through this season's best runway makeup trends. Even this post offers you a little creativity, for any can make them work!
#1 Orange Lipstick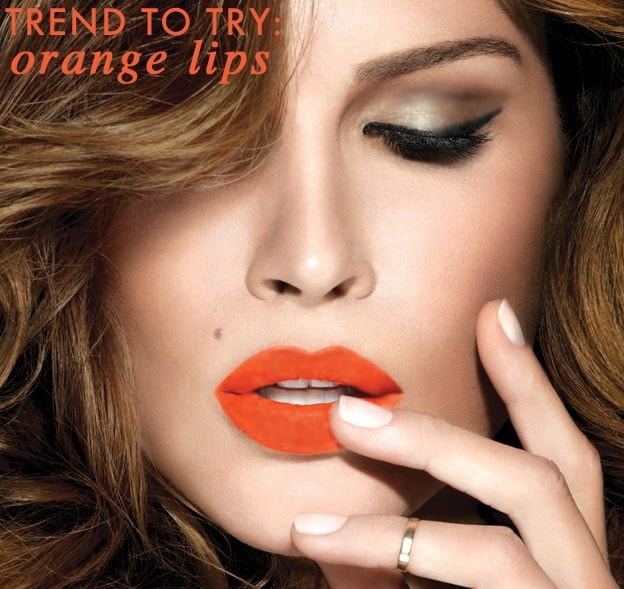 Orange is the new pink this spring! Now say goodbye to your typical subtle pastel pink and instead grace the tropical tangerine! Most of the girls are naïve about this orange, as they are not sure if they can pull off orange lipstick!
There is a simple trick involved- always match orange to your skin tone and you can't go wrong. For example, if you have a darker skin tone then go for a rich, burnt orange hue. And those with paler complexions should choose peach and coral shades!
Suggested items:  Bobbi Brown Lip Colour in vivid orange for you girls with olive and darker skin tones.  For the fairer gals, Estee Lauder's Pure Colour Lipstick in Wild Coral is better option.
Tip: Orange lipstick looks far better in matte, so avoid putting gloss on top!
#2 Cat Eyes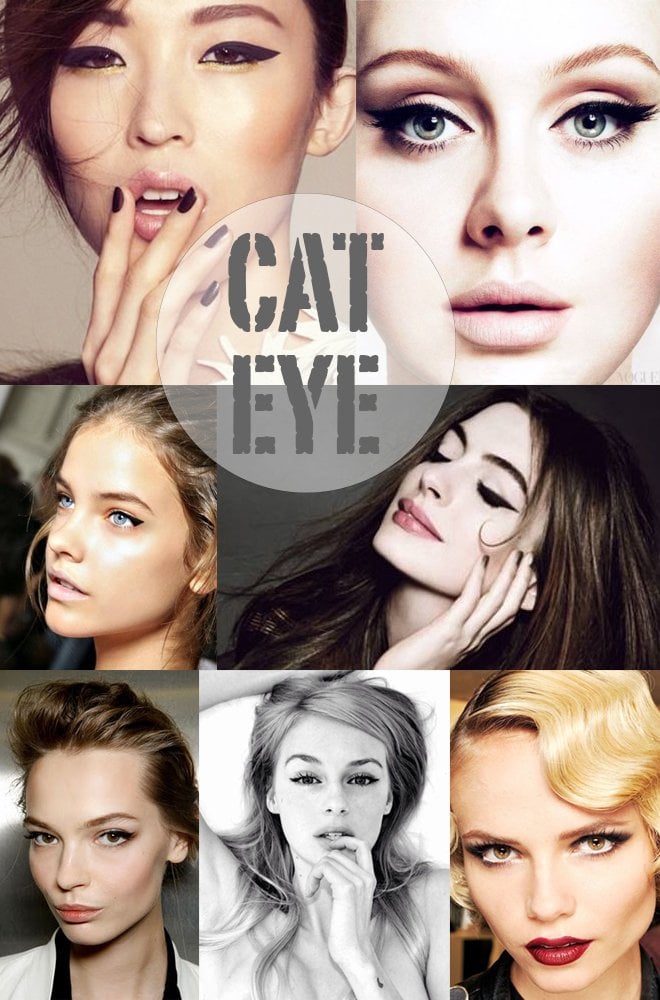 Cat eyes are in fashion for decades now and will stay among top trends for years to come as well. This timeless eye makeup has however undergone a bit makeover in 2014. The edgier cat eye has been now upgraded to stylish geometric cat eye. You can also copy the runway looks by creating a linear, more structured looking feline flick.
[Also Read: 2016 Makeup Trends]
Suggested items: Mac Liquidlast Liner. This eyeliner is a fabulous piece for its precision and easy application.
#3 Bold Brows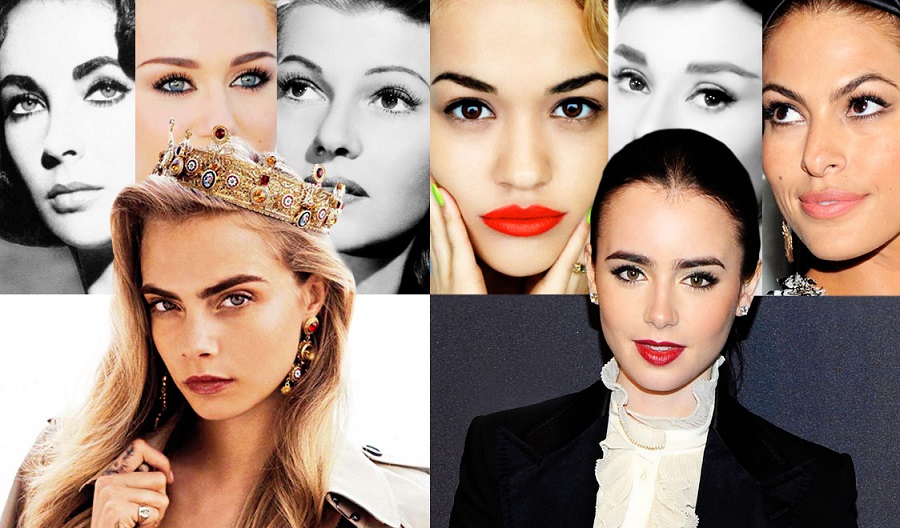 As we all know eyebrows frame the face and can either make or break your appearance, so special attention should be given to the most prominent part of your face.  And when this season is about vibrant colours and dramatic looks, we offer you runway-inspired bold brows!
You can try out a stronger, more dramatic shape. For this, you can take cues from Cara Delevingne and Ashley Olsen, and give the thickness a notch this spring.
Suggested items: Illamasqua Eye Brow Cake to enhance and thicken your brows and Smashbox Angle Brow Brush #12 to perfect the shape.
#4 Blue Eyeshadow
Most of the spring runway makeup artists were seen using all the blues of the spectrum accentuated with their creative touch. Albeit, we won't be walking around with huge dash of sky blue on our lids on an average week day, but we can anyhow take some inspiration from the catwalk.
You can try out a navy smoky eye for a change or a thin line of electric blue liner on the lower lashes if you can pull it off at ease.
Suggested items: Lancome Midnight Rush Eye and Shadow Palette for a brighter interpretation of the smoky eye or if you're feeling a little more outrageous then experiment with the aqua shades in Nars Duo Cream Eye Shadow in 'Burn it Blue' .
#5 Gold Glitter!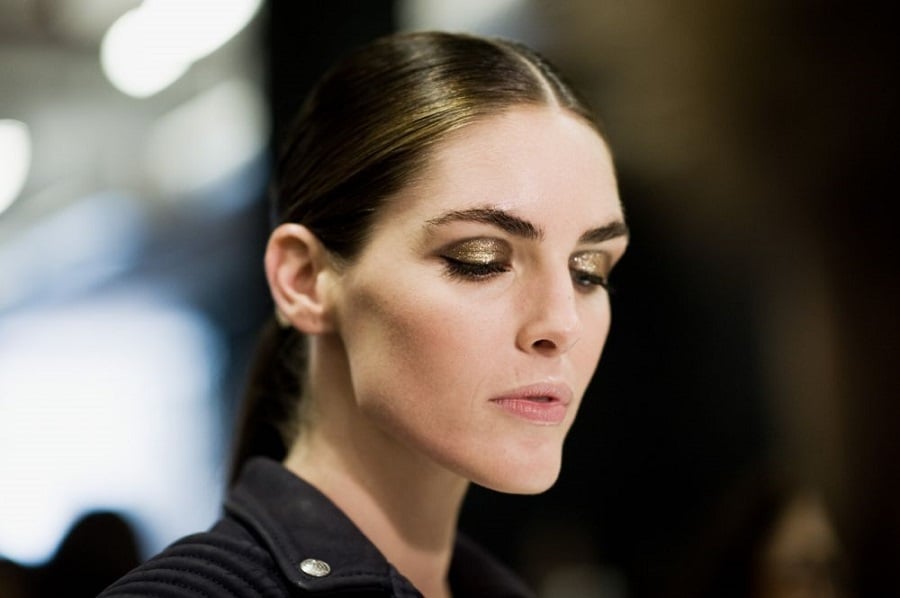 Have you by any chance seen Jason Wu's runway show? His models were sent down in fabulous glittery golden eyelids, a makeup trend that oozed drama, luxury and sophistication!
Even you can add little spice by applying a little gold glitter on top of brown smoky eye to jazz up your overall look or you can also go for a thin line of glitter under the eye. Now complete your look with a flick of eyeliner and lashings of mascara.
Suggested items: The award winning Barry M Dazzle Dust Gold Iridescent. A dazzling pearly glitter with a rich pigment and smooth texture, this dust can be used for both subtle and more intense looks.
Tip: Always use a primer on the eyelids before applying shadow and glitter.
So here are top 5 picks inspired from spring runway trends. So are you feeling inspired? If yes then give some of this year's upcoming trends a try! This will also help you in finding out what works for you, thereby give a nod to this season's styles.
However be warned, do not try all these looks out at the same time. Orange lipstick with bright blue and gold geometric cat eyes…yikes! Certainly you're in no mood to scare the children in your neighborhood or give your boyfriend a nightmare over dinner date!
Be sensible with your style statement!
Ciao!!