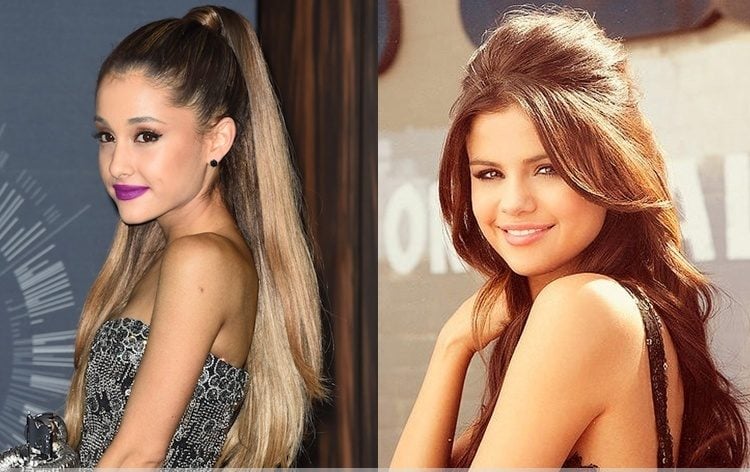 If you have a head of silky straight hair, then you are blessed with something that millions strive for – your silky straight hair. But I know a few who are apparently bored of their naturally straight hair because they feet there isn't much that they could do to with their hair that could give some variation to the look. Quite the reverse, the fact is you can try a myriad of interesting hair styles with straight hair.
HERE ARE A FEW EASY HAIR STYLES FOR STRAIGHT HAIR
1. Try The Blunt
Blunt cuts look best only on straight hair. There is so less maintenance that a blunt demands for, more so when you have luxuriously straight hair. To give a variation to it, you may add few fringes in the front. But if you have a big forehead and you want to cover it, you may add strong fringes to the haircut. This will give an effect of a cropped forehead. This one looks super cute, I'd say.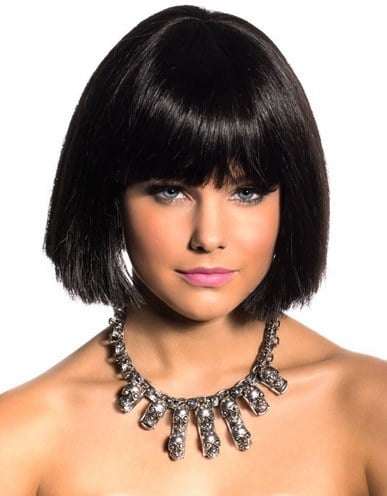 2. Layer Cut
As compared to the classic step cut, layers are more in tune with straight hair. Straight hair flows down smoothly, thereby, conserves the shape of the layer cut. Layer cuts need a lot of maintaining if worn on curly or wavy hair because they always fly away from the shape. Thankfully, with straight hair, your struggle will be cut down to a great extent. You can wear the layer cut with the hair blown inside or outside. They both look very different from each other and are super easy to brush into.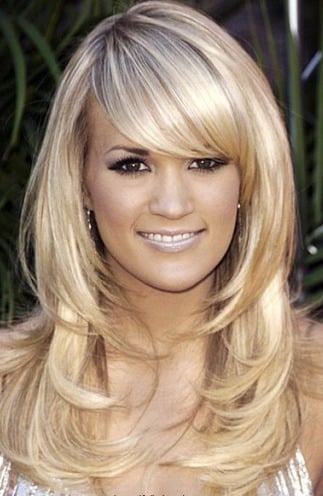 3. Shaped Cuts
Next two hair styles for you are the V-cut and the U-cut. Both these cuts are very neat and give your hair an added bounce. The V-cut will make your hair look longer than it really is because of its descending shape and pointed end.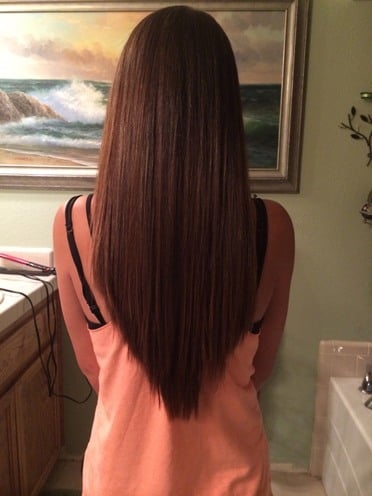 4. U-cut
The U-cut is an ageless style and is being worn by women across boundaries. The cut adds volume to your hair, and gives a simplistic yet classy look.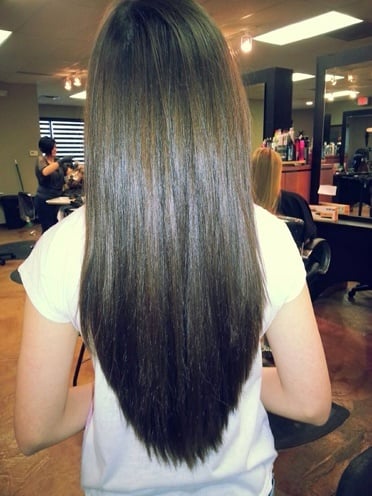 5. Angular Bob
Angular bob is superhot at the moment and for all the good reasons. When you have straight hair, it feels even better to have it in one length. You can attempt an angular bob to add body to your hair. The angular layers allow the hair to look longer in the front and shorter at the back giving it an instant upgrade.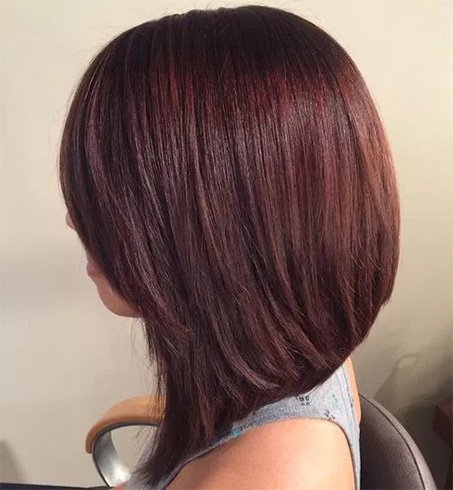 6. Non-Layered Haircut
Typically, straight hair does not look bad when going shoulder-length. Adding a bit of ombre highlights complements the overall hairdo. Allow the dark roots to show. This hype over its low maintenance is 100% true.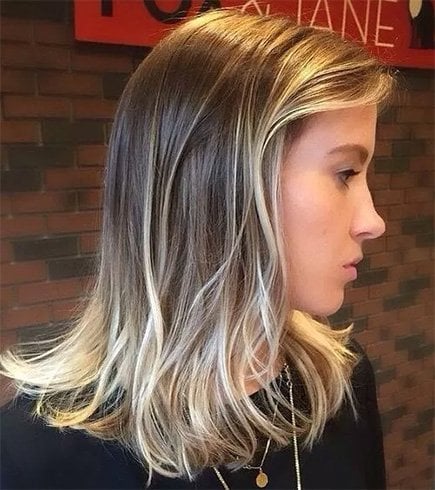 7. Full Frontal Layers
If you have thin hair, then you can add feathery layers up front with pleasure. This can give your hair the desired body and shape. Thanks to the razored layers and jagged fringe, this haircut throws in a light feel- the finish and achieved texture of your shoulder length hair being the exception.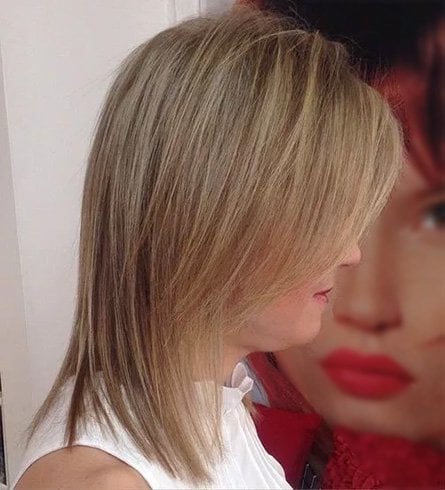 8. Fringe
Because fringe looks best on women with fine textured hair because the hair lays softer after the cut. This hairdo is versatile as you can style it straight and sleek. Go for a straight cut fringe that does not look blocky. The light face-framing layers can work great with medium-length straight hair. It is a low-maintenance idea and requires little or no styling.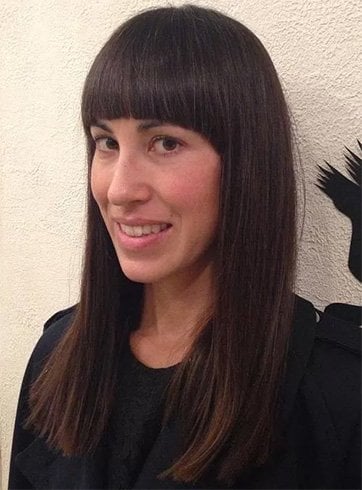 Brushing Styles:
If you are not looking at chopping off your hair into any particular pattern, here are a few things you can do to those lustrous manes. Say you have mid-length hair. Let them loose but brush them in a different patterns every alternate day.
Middle partition:
Divide your wet hair in the middle and blow dry. If you have thin hair, try to tease them or back-comb them before evening them out into a neat brushed look. Back combing will give it a fake volume.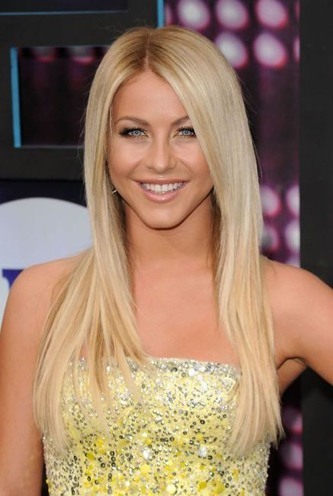 Side Partition:
Now do the same routine the next day. But, instead of parting the hair in the middle, section it sideways. Leaving everything else same, you can still manage to look a hell lot different.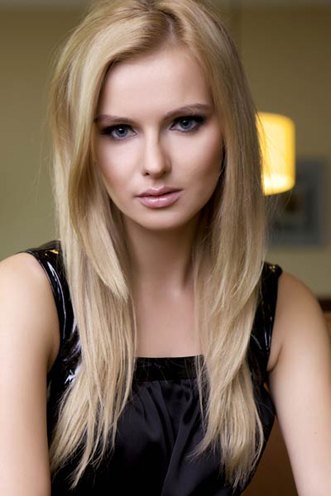 Neat Back Brush:
Another less-than-five-minutes hair style would be to pull your hair back. Leave the forehead clear, and secure the hair behind with a hair band or bobby pins. The puffed back brush is really in these days. Puff looks great on almost all face shapes, unless you have a very round face with meaty cheeks. Try and match your hair accessories with your outfit.
[sc:mediad]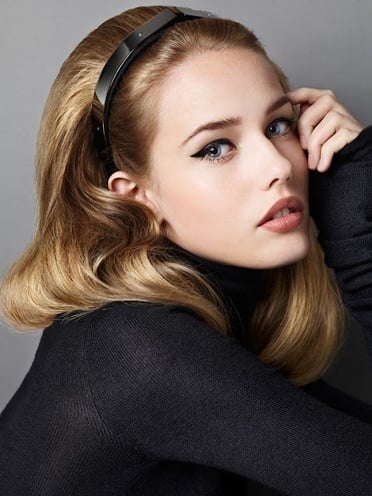 Back Brush with Fringes:
Keep the wide sections of your hair loose from the front. Arrange them into a middle partition or side partition as per your preference. Take rest of the hair behind your head and bind them with hair pins. Here again you may opt for a puff.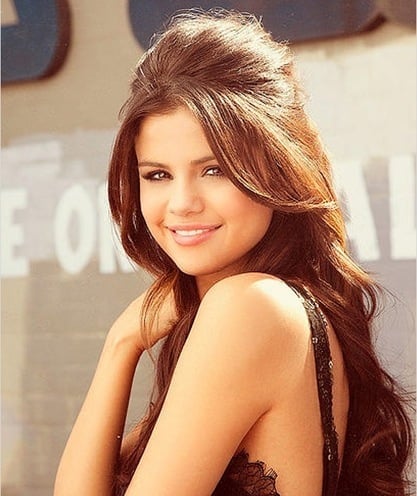 Different Ways of Hair Ties for Straight Hair
1. Straight Hair Pony Tails
Pony tails are appropriate for all occasions and venues. They go well with formal attire for office and you can also wear them with Indian outfits like salwar kameez. You may keep them neatly tied behind or leave a few fringes here and there. Pony tails look good on school students too. However, it is better to avoid fringes dangling on your forehead if you are a student heading for school. They can just fall across your eyes and cause distractions. Pony tails can be worn high on the pick of your head.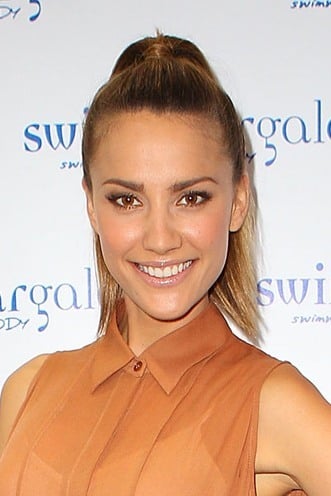 Or at the back of your head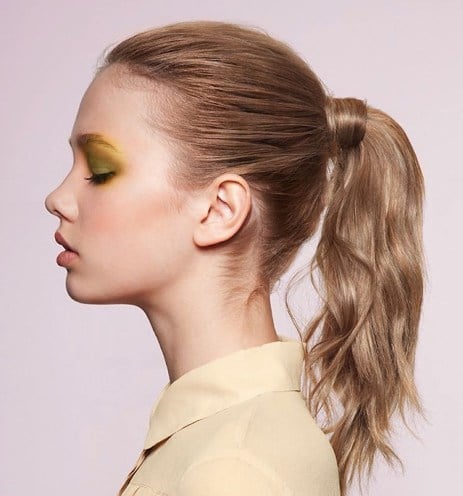 Or at the nape of your head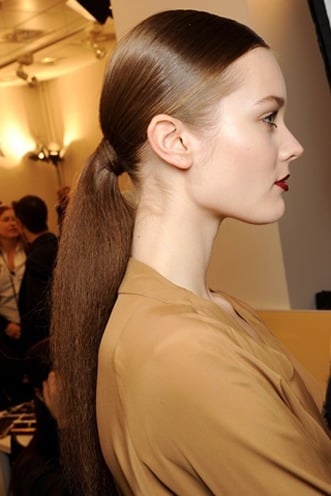 And how about this side swept pony tail resting on Taylor Swift's shoulder?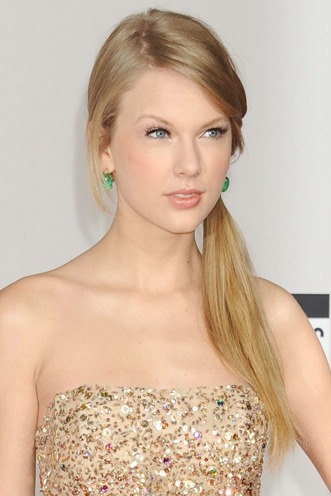 Don't miss to try out this signature half pony tail of Ariana Grade. Divide your hair into two halves – Front and back. Take the front half on the top of your head and tie it with an elastic. Leave the remaining hair open and brush them evenly.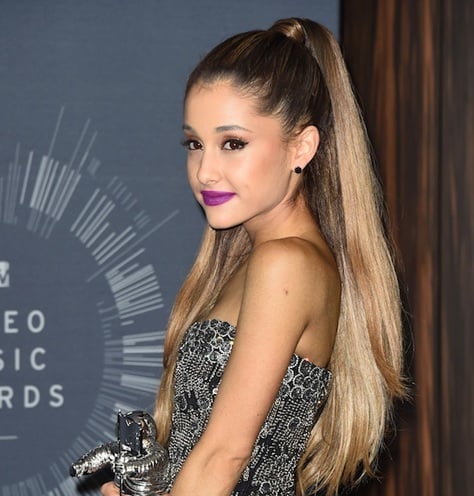 Relaxed and Low
This hairstyle is perfect for those times when you wake up with plenty of texture. This is naturally so for girls with wavy hair. For making a relaxed and low ponytail, you can tie your hair with an elastic band. The elastic should line up at the base of your neck if you have shoulder length hair or farther down if you have a long mane. It gives a I-woke-up-like-this vibe but in a better way.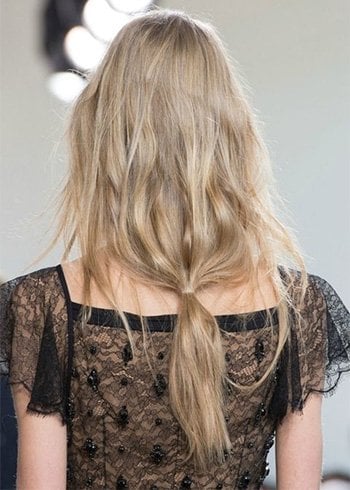 Double Trouble
Double trouble ponytail involves a double sided French twist and a super low ponytail secured at the nape using an elastic hair band. To make this hairstyle, part your hair in the middle. Start with one section at a time. Twist back the hair to create the French twist and secure with bobby pins. Repeat the same steps on the other side. Make sure of a flat iron to smoothen out your hair so that the ponytail lies straight.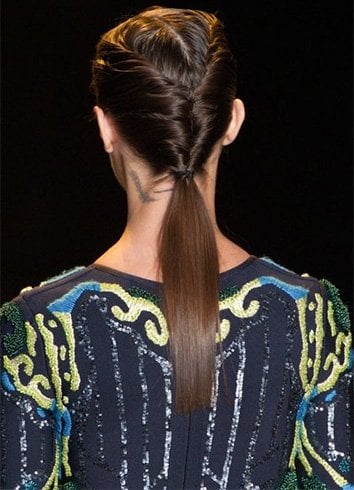 French Braid Pony Tails
French braid ponytails are quick and effortless. It is a combination of braids and ponytail. It is great for those days when you are running late, and the last thing you want is your hair getting on your face constantly. This hairdo allows keeping your hair off your face, yet allowing the tail to sweep over your shoulders, giving it an illusion of down style.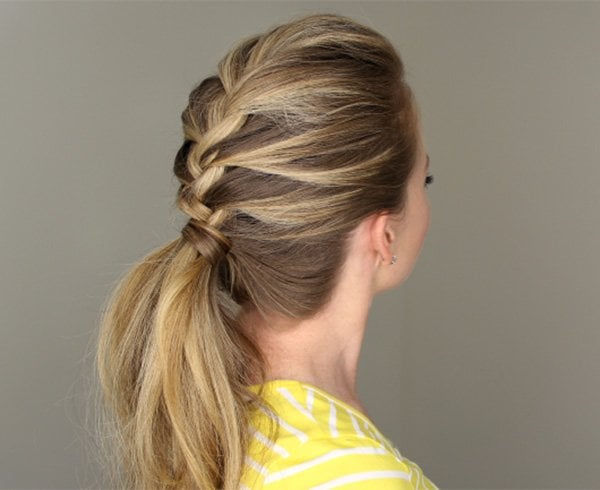 2. Stylish Braids
There is just so much you can do with braids. If you have long straight hair, you owe a 'Thank You' to whoever discovered it. Here are some traditional and some modern ways to wear braids. Bind your hair in a long simple ageless braid. Quick and easy.
Waterfall Braid
This gorgeous hairstyle features a braid crown making the hair its own accessory. Make three sections of the hair and cross the back strand over the middle and the front strand over the middle. Pin the braids across your head. Finish with a hairspray. This hairdo is suitable for both work and play.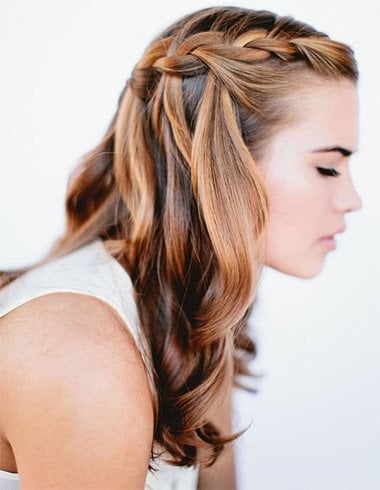 Simple Knot Braid
This is an effortless braided hairdo that works better on thin hair. With the simple knot braid, you can have the choice to widen the braid once done, similar to a fishtail braid. This versatile hairdo is appropriate for several occasions.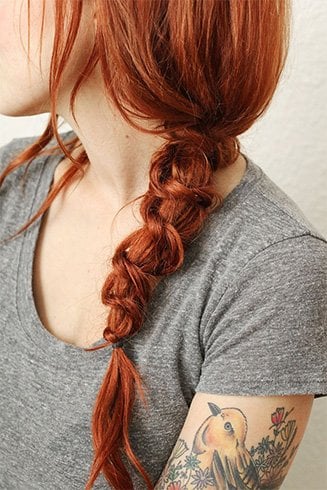 Final Words
Turns out, these hairstyles for straight hair are the easiest way to transform your look no matter what season. It prevents your hair from taking over, but still allows to see your gorgeous face.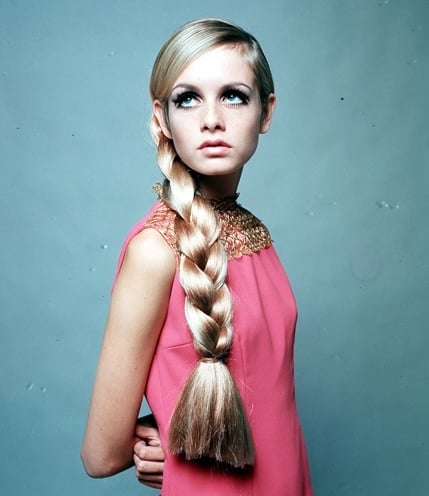 If you have time in hand, fashion the long tresses into a French Braid.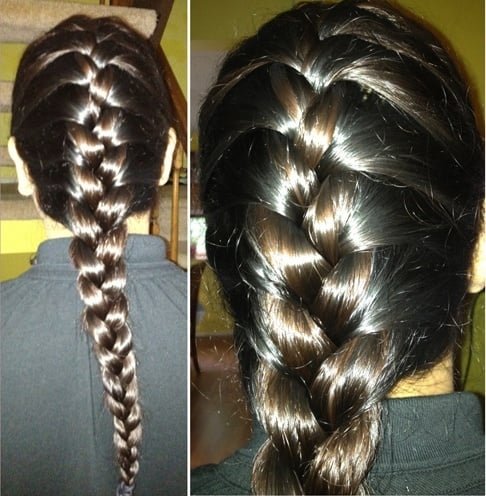 Got some more time, go for a fish tail braid: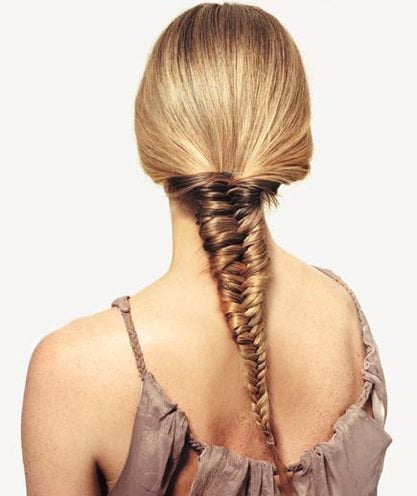 Here is an example of a super messy side braid that looks awesomely sexy: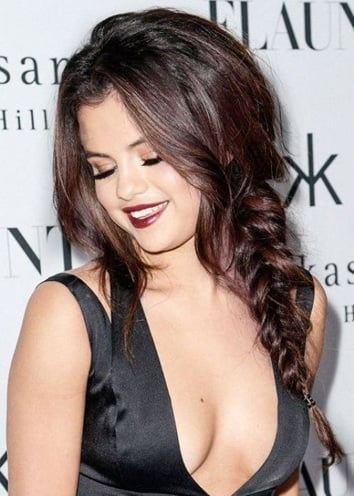 Or just braid the hair into a bun. To break it down, knit a simple braid and roll in around into a bun. And don't forget to secure it with a dozen of hair pins. Add a cute hair accessory if you wish.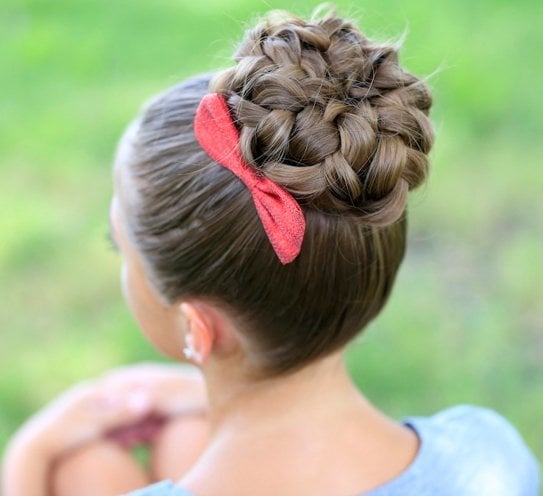 Each and every hairstyle listed in this article are super easy to make and wear. None of them require any professional assistance. Yet, they manage to look a million buck. Try them out yourself and let us know which one is your personal favorite.