Agreed panties and underwears are a wayside item and you would rather discuss the latest fashion in clothes, killer shoes, and even accessories that transform you into a diva! However, you would be surprised to know that your undies actually play a vital role in making or breaking your dressing, not to mention your health!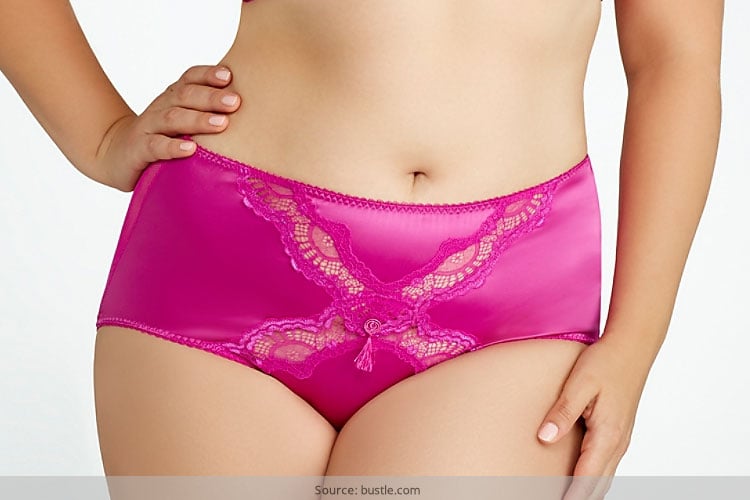 Be it panty line and bumps or back bulges, they go a long way in your overall flattering or not-so-flattering style and ooze! For better elucidation, we round up some common underwear mistakes that you might be making unknowingly and how to fix them to show your best side.
Visible Panty Lines
A visible panty line is perhaps one of the most common underwear mistakes that we have seen numerous times as well as became a victim of it. They are an unsightly horror with tight skirts, pants, etc. or with the slinky or flimsy fabrics like satin, jersey, etc. They can end up making your otherwise glamorous and stylish ooze looking tacky! However, it can easily be fixed by opting for thongs or seamless underwear by Knix to wear under those ensembles!" In case, they are not your cup of tea, you can opt for seamless panties and bras. These undies are not only stretchy and soft but they also lie quite flat against the skin, leaving no obvious or visible lines under your clothes. You can bid goodbye to this embarrassment forever!
[Also Read: Underwear Mistakes]
Wearing Tight Undies
Have you ever felt your underwear cut into your thighs? What you are wearing is a tight panty. Similar to an ill-fitting bra, this wrong fitting undie would leave you uncomfortable all day and probably pulling it and adjusting it throughout the day! They would not only adversely affect your body circulation but may also cause skin irritation, chafing, yeast infection or even an UTI. Be it too loose or too tight, they would create those awkward and definitely unflattering bumps, lines, puckering, etc. The fix for it is quite simple! Try before buying and wear only the proper size or opt for seamless styles which stretch and give you the right fit! Even if you have purchased a wrong size, don't hesitate to throw it in the garbage along with all your ill-fitting undies!
The Dirty, Sweaty Panties
Sweating is a natural phenomenon which happens to all if us, though to a varying degree. Thus, even your panties can't escape it! It soaks a liberal amount of your sweat after you have worked out in a gym or ran in and out of the office throughout the day! While we remember to change our clothing, we often make the gross underwear mistake of not changing the undies! It's not only unhygienic but it would also be a thriving ground of harmful bacteria leading to various vaginal infections as well as that repugnant odor coming out of your private parts! Do yourself by making a habit of changing your undies at least twice everyday and mandatory after a workout or any sweaty activity!
Replace Your Undies
No matter, how much you love wearing this one particular panty, change it with a new one at least every six months! Another common underwear mistakes we make is wearing our undies till they fall apart or become torn and completely unfit to wear. Be aware that you undies too have a shelf life and once they start looking faded and worn out or the material starts weakening, purge them out of your wardrobe! Even if in good condition, ideally they should not be worn beyond six to eight months. Revamping your undies wardrobe periodically will not only leave you in glowing health but also a radiant smile!
Be Mindful Of fabric
Undoubtedly, a silk, satin or lace underwear will leave you feeling sexy and high but it's not good news for your vagina! Trapping moisture and heat, they will give rise to all possible skin problems and infections! Let your private part breathe with an all cotton undie. Yes, avoid those laces as well with your cotton panties! Avoid such underwear mistakes by wearing those trendy and fun pairs only on special occasions under special dresses! And do not forget to be mindful of getting out of them after a short span of time! Your cotton undies must always remain well stocked.
Follow Care Instructions
This is another gross mistake we often do! Our lingerie is crafted from soft and delicate materials meant to be smooth and soft against our private parts. Washing them in a washing machine or using harsh detergents destroys the fabric quality as well as its shape and structure. Ensure to follow the wash instruction given on the undies to the tee!
Do you know of any other underwear mistakes that we have skipped? Do share with us in the comments box below!