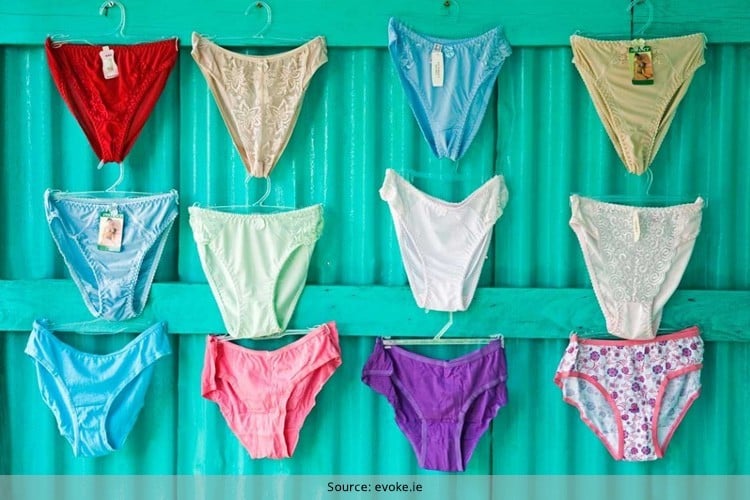 There are many things a girl holds close to her chest. It could be her secret love affair, her tiff at home with ma, the boy whom she is dating or her chat time with her boyfriend.
You think she is going to tell the whole world about the panties she wears? Well, she might keep what your panties says about you a close guarded secret, but in the heart of heart her underwear says a lot about her.
[Also Read: Top Lingerie Brands]
Lingerie For Your Body Type
We will tell you lingerie for your body type on one condition, provided you do not feel shy.
But before we talk about best lingerie for body type, it is important for a girl to know the 'under' thing she should wear, when she is wearing pencil skirt or maxi dress, or nothing at all.
The outer garments say a lot about a woman's personality. Whereas the panty preference, between comfort to sexy or cotton to lace throws insight into the tastes of the woman.
Panties are not just mean to be kept a hush-hush secret, but symbolise personal aspirations and mantras too.
Let us check out what your panties say about you.
Briefs Signify 'Traditional Comfort'
This sort of body shaping underwear while keeping the basic bikini shape makes you super cosy by adding few more inches of fabric.
Call it conservative, the woman who opts for a brief has only comfort on her mind. Which is why she is more reliable, and dependable as a friend – and here I mean the woman wearing it. That's why a brief stays loyal to you, like loyal friends.
BOYSHORTS Signifies 'Flirty Fun'
Boyshorts cover more of your hip and abdomen skin, though they look like shorts.
As a body shaping underwear, boyshorts indicate a sporty girl who has a great butt. She is the kind of girl who likes to dress for herself. Plus she has an easy-going and carefree style.
Knowing more – you are a hard worker and go-getter, who puts comfort first rather than buying frilly and expensive panties, and the first one to offer support.
Social, friendly, boy shorts girl is the one who leads life with ease and comfort.
THONG/G-STRINGS Signifies 'Alpha Female'
A leader, born or made, thong is the lingerie for body types that are ambitious and never afraid to speak your mind. Once your mind is set on a goal, you will make it happen even if it makes you reach out of your comfort zone.
Sexy as hell, you are the one whose friends turn to when it comes to seeking help and guidance.
COTTON BIKINI Signifies 'Free Spirited'
You prefer clean lines, though staying comfy in your 9 to 5 exhausted routine is high on your mind.
People might call you lazy, but you prefer to chill out with a mind of your own.
Yes, dancing at the music festivals is your cup of tea, but not dancing to mindless gossip. After all, you are not the breed who has time or patience for shit that comes around.
Your definition of a dream life is lying on a beach and soaking sunrays with a good looking man, and sipping cocktails from none other than coconuts. Goes to show you are made for the island life, not a desk job. At the end of the day, you are a classy athlete.
GRANNY PANTIES Signifies "Quirky And Cool"
Comfort is what means first to you, and never mind what people think of you. Though you have a tendency to splurge every now and then, you finally choose what is ultra comfortable and not heavy on the pocket.
You are the lot who would like to go out on a date with Netflix rather than with a man. This indicates the only person you feel you are answerable to is yourself. Period!
[Also Read: Sexy Lingerie Every Man Wishes to see his Woman Wear]
HIPHUGGERS Signify 'Proper'
An edgier version of the bikini, a hiphugger has a wide band covering the sides and the backside in full. You can term a hiphugger as being a good girl.
COMMANDO Signifies "Problem Solver"
Problem solver you are who would like to spend a bit of time in sunshine than sitting indoors folding up clothes.
The funda is clear – girls want to be you, and guys want to be with you. Being genuine is a greatest asset for you.
CHEEKIES Signifies 'Outgoing'
This is a hybrid between a thong and hiphugger. A new type of panty, you will find this undie sexy, cheeky, and glamorous and makes a great shopping buddy.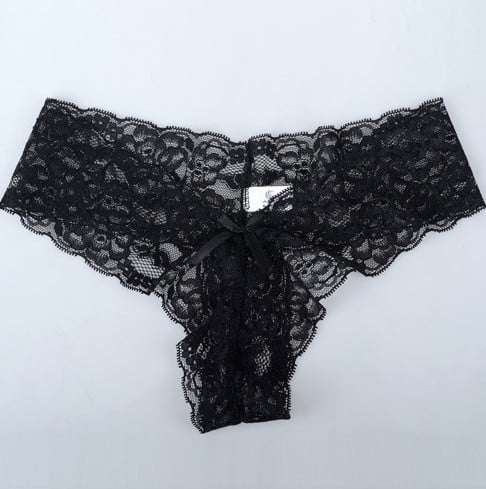 Lace
Sophia Loren is your ultimate style icon. So you can well understand the elegance quotient that becomes your first priority.
Despite that you follow your own trail, rather than ape somebody else's. Like to balance practicality with style.
Undies With Text
You are packed with the same energy as you had in your 20s. So, when you are called 'bubbly', 'adorable', 'cute', you seem annoyed, even though in the heart of heart you are enjoying it.
You are an avid radio buff, and know half the words of the songs in the Top 40s chart as of now.
Whoa! What details when it comes to what your panties says about you. Do not hesitate to tell us your personality assessment in your feedback. Or better still, give us Likes.