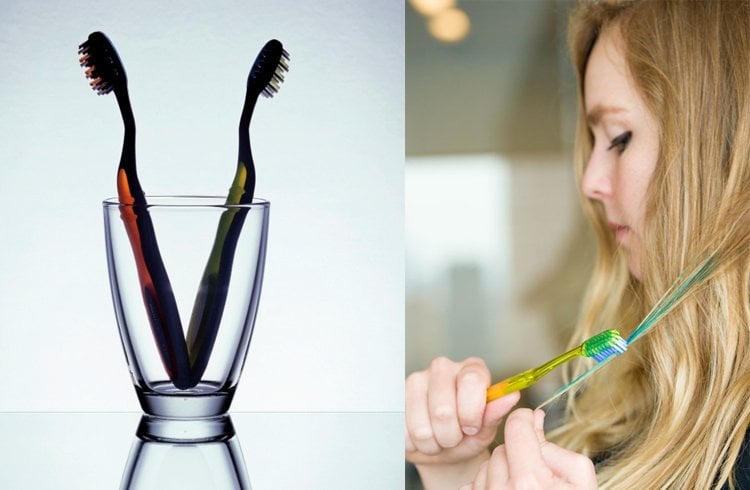 A toothbrush is anybody's ultimate arsenal for pearly white teeth! However, do you know that it is also a beauty powerhouse with some unexpected versatile uses? Whether, those that you are ready to throw off or some new ones that you collected during your visit to the dentist, they can be the best multipurpose tool at your disposal! To get your imagination rolling, we have rounded up some of the most innovative yet spectacular uses of toothbrush in your beauty regimen. Stay hooked!
How To Use Toothbrush On Face
The focus of the entire beauty regimen is undoubtedly your face. Each and every part of it is given due attention and pampering to get the overall vibe dazzling and spectacular! Make your task easy through a toothbrush! Check out some terrific ways of using the toothbrush on your face: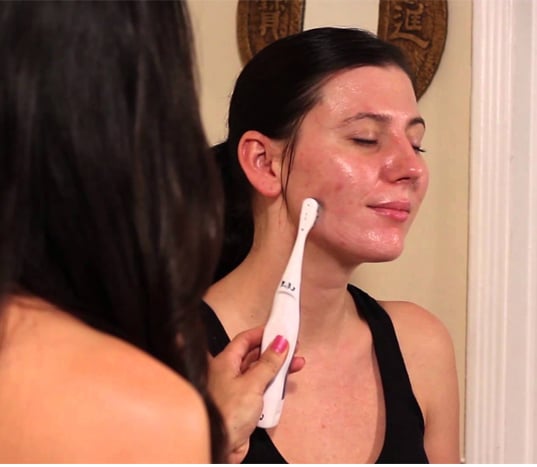 A toothbrush on lips is the best exfoliator! If your lips are chapped and flaky, just exfoliate them gently with the toothbrush in which you have taken some Vaseline or petroleum jelly. It will not only slough off all dead cells but also intensely moisturize it! Alternately, you can use some fine sugar and baby oil to exfoliate them and unearth the baby soft lips beneath.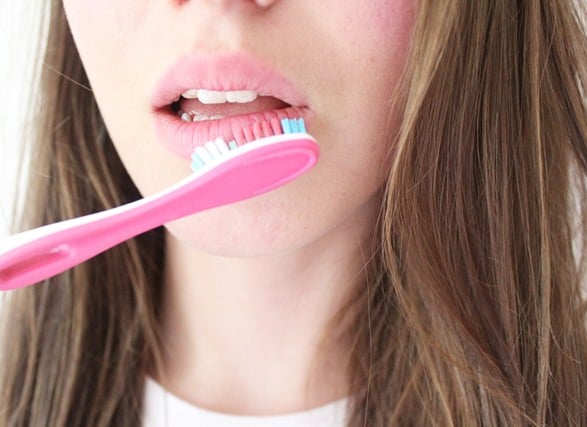 Eyebrows are a very important yet often ignored part of our face. We may get it in shape occasionally but barely pay attention to it while getting decked up for a party! More often than not, it remains unruly and in disarray. Give them a managed and polished look by brushing them into place with a toothbrush on which you have taken some lip balm or a hair spray! It will not only provide some hold to your brows but help you ooze a picture perfect sophisticated vibe!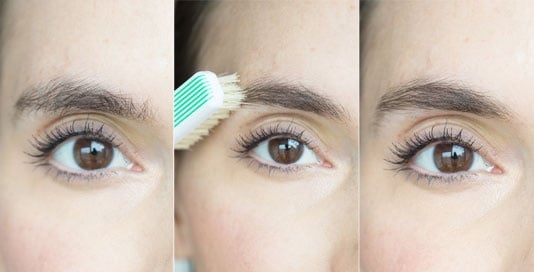 It's almost a regular occurrence that some excess mascara gets swiped on your lashes while applying mascara. Does removing this excess mascara prove a daunting task? Simply pick a new toothbrush and run it through the lashes starting from the root and moving towards the tip! You will be amazed at how easily the excess mascara is fanned out from your gorgeous lashes to de-clump them. A thing to note is that do not use any old toothbrush here since they can cause irritation or infection in your eyes.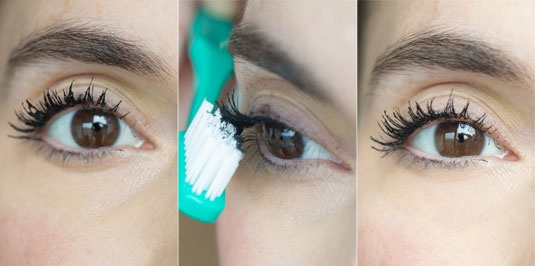 Scrub Away The Blackheads
Use a toothbrush to remove blackheads with surprising ease! It exfoliates the skin gently to unclog all pores and remove the blackheads. They prove more efficient than your fingers. While you can take any blackhead remover formula on a baby brush, try using a mixture of baking soda and toothpaste on your toothbrush and gently apply and scrub it with the toothbrush. Wash off and feel the difference!
[ Also Read: Toothpaste For Beauty ]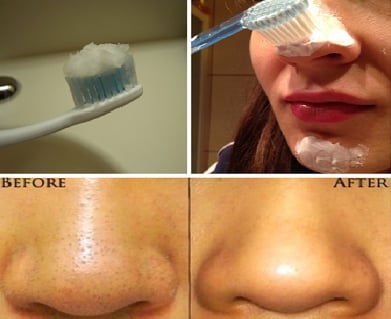 Toothbrush For Hair
The uses of toothbrush on your hair will leave you completely floored! Check it out!
The biggest challenge to any hairstyle is managing the flyways. They can be quite irritating. An awesome way to tame them is to spray some hairspray on the head of the bristles and rub the over the loose strands. Because of their extremely close positioning, the bristles behave like a super-tiny boar bristle brush and lend an extremely tidy look to the hairstyle! More so, the same brush can also be run on the baby hairs present in the forehead and the nape area.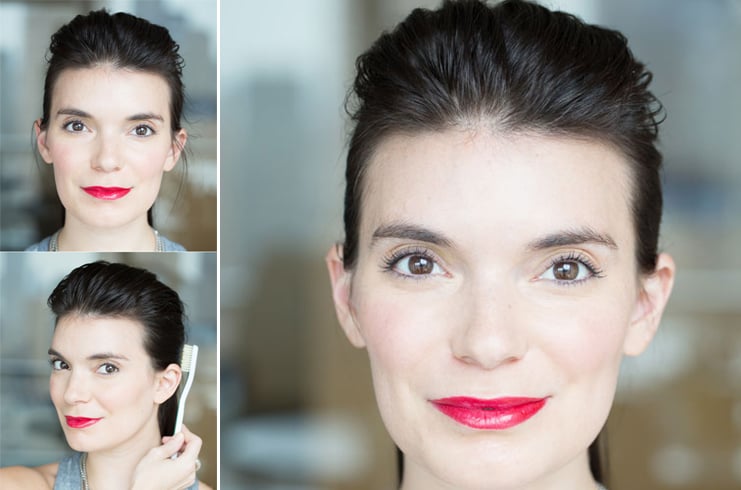 Backcomb And Tease The Hair
We all love to add some body to thin and flat hair by teasing and back combing them. Now, you do not require a hairbrush for it! Use your toothbrush to tease the hair at the crown for some instant volume!
[sc:mediad]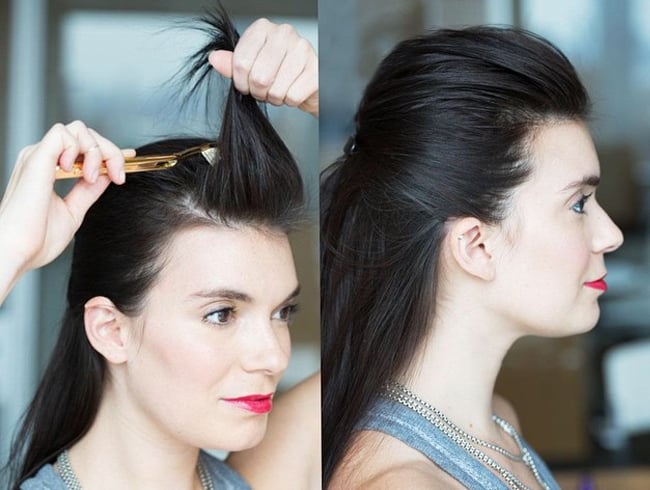 This season braids are a huge trend! If you have a weak spot for texture, gently brush the bristles of the toothbrush in the upward motion over your simple polished braid or any braided hairstyle! The roughened up textured finish that you would get would definitely amp up your hairstyle.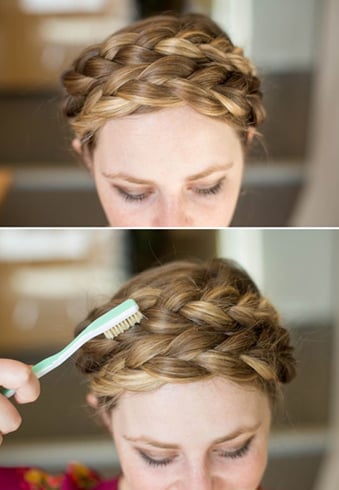 Use The Toothbrush To Apply Liquid Hair Chalk Or Highlights
Do you use hair chalk to highlight or color just a few strands of your hair for a dramatic effect? Typically, it is a messy job, especially, if you are using its liquid variant. Make your job tons easier by dipping the toothbrush in that liquid and brushing the strands that you want to be colored! Even of you use dry shampoo, the toothbrush might just be the tool that you need to apply it on your hair.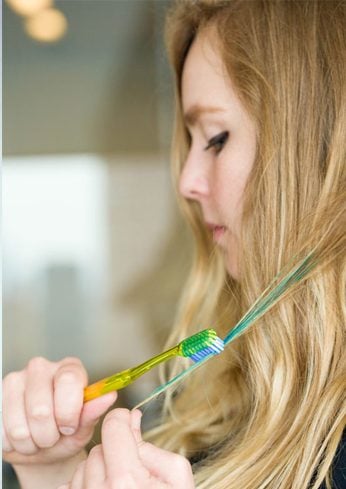 So girls! We hope we have given you new innovative ideas for uses of toothbrush! Do share with us if you have any other innovative ideas!
Images Source: pinterest