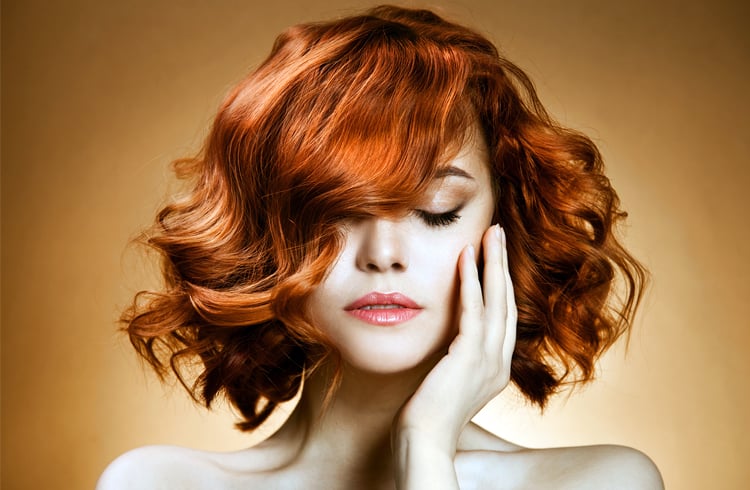 The quickest way to get an instant hair makeover is to dye your hair. Who doesn't love locks that are beautiful ombre or are highlighted just at the right places? But many of us are also wary of the fact that the hair colour that is used in beauty parlours and salons contain a lot of harsh and harmful chemicals that can damage your hair. Sometimes, coloring your hair too many times can even irreparably damage your hair. Thus, a safe and alternate option used by many parlours now is a vegetable hair dye.
What Is A Vegetable Hair Dye?
For those people who would not like to subject their hair to harsh chemicals and for those who may be sensitive to hair colour, vegetable hair dye is just the product that can give the same results as normal hair colour, but with no side effects. You can have brown vegetable hair dye or even black vegetable hair dye for your hair and its regular use will not cause any harmful effects to your hair too. All of these hair dyes are made from natural and organic products. Natural vegetable hair dye is thus preferred by a lot of people. These will not only make your hair look thicker and fuller, but also very gorgeous and of course, no harmful effects! It's a win-win situation!
Here are some of the best vegetable hair dye brands available. The only disadvantage that we see with vegetable hair dyes is the fact that they do not last very long unlike their chemical counterparts. So 8-10- washes later, you will see your hair dye getting lighter and lighter. Because of this, you might need frequent reapplication to preserve your colour.
1. Sante Herbal Hair Colour:
A product of Europe, Sante's Herbal range of vegetable hair dyes has an immense colour collection and can be safe for use even for old women. The product is made of henna, walnut shells and whey protein that gives hair a glossy shine.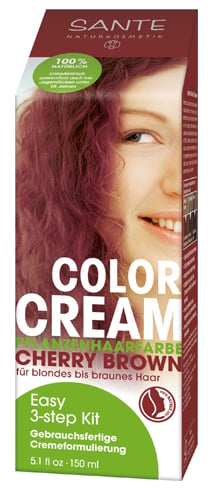 2. Herbatint:
This is the range of colours available with herbatint:
Herbatint is the ultimate in herbal and organic vegetable hair dyes. The formula has aloe vera (which prevents inflammation of the skin and nourishes the hair), meadowfoam (Rich in Vitamin E and helps grow hair faster. It also promotes shiny hair) and Witch Hazel (Rich in essential oils and prevents infections of the scalp). The herbal-based hair colour contains no chemical products and highlights and colours the hair very naturally without distorting your natural hair colour. So if you are a fan of lighter and more natural-looking colours, then herbatint is just for you!
[sc:mediad]
3. Original and Mineral:
Original and Mineral is an Australian brand which is known for its subtle and gorgeous colours. This brand is also a favourite with many celebrities because of the superior colour shades it gives. The gentle formula has been named as Clean Colour Technology and the hair dye lasts much longer than any of the counterparts even though it is completely organic. If you are willing to shell out a bomb, this hair dye is for you. But trust us, this is really worth your money!
4. Surya Brasil Henna Cream:
Most of us have used Henna once or twice to naturally colour our hair. In fact, henna is one of the primary vegetable hair dyes commonly used in India. The difference between naturally occurring henna and these vegetable hair dyes is that these also contain essential oils and other proteins that nourish and colour your hair. So instead of plucking henna leaves and concocting your own potion, you can buy a reliable and effective vegetable hair dye like surya!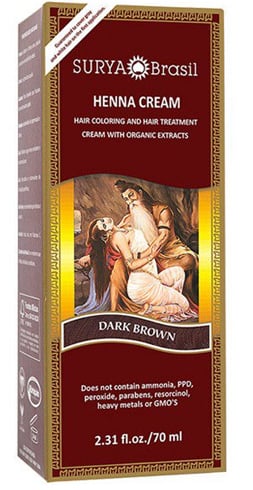 So, for shiny and lustrous hair, as well as for a quick hair makeover, you can use vegetable hair dyes. They will not only promote your hair growth and health, but the absence of chemicals will also keep your hair healthy and strong!
Images Source: pinterest