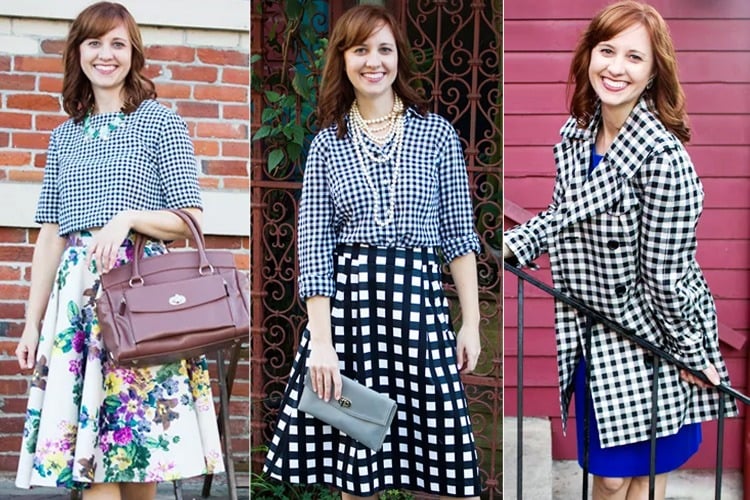 Wondering what gingham is? It is a classic print – a fun and cute style option which works well beyond the park thanks to the designers who have featured it on the runway. Yes, it's a spring staple but it lasts through summer (which means you can make an excuse to wear the gingham clothes for the next few months).
Before I take you through 15 ways to wear gingham for any occasion, let us start with some FUN FACTS on Gingham:
Interesting fashion bytes!
Gingham goes back to the 17th century.
Originated as a striped fabric, Gingham is commonly seen in plaid or checks.
The Malay language is the source of the word Gingham, where "genggang" means striped.
Gingham fabrics have no right side or wrong when it comes to color since the fabrics are colored before weaving. The pattern is not printed on or dyed later.
The season's home kit of Manchester United football team 2012/13 features gingham checks as a tribute to Manchester's history of producing ginghams in their cotton mills since the 18th century.
In the UK amongst the males particularly, gingham fabric was a big hit in the 1950s and later in the 1970s.
How To Wear Gingham Outfits Fashionably
From gingham shirt, Zara gingham top, Zara gingham skirt and more, there are so many options for exploring fashion with gingham. Go wherever you want but gingham outfits will make you stand out with no extra effort. Gingham works for both a formal and informal look, so change your outfit as per the occasion or need.
Scroll down and get inspired.
1. Stylish Gingham Outfit Idea
Have a pair of gingham jeans? Go ahead and wear it with a basic black top. This simple outfit is extremely comfy and also fashionable to wear for any casual occasion. If you wear stylish accessories with it such as a watch or a bracelet, your overall look will go miles ahead in impressing and creating a wow factor.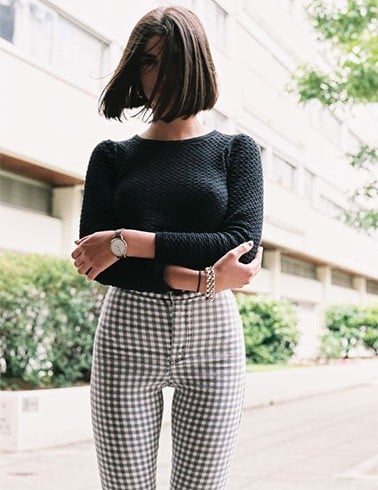 2. Gingham Midi Skirt Outfit Idea
Look at the grace quotient in the gingham skirt. Pair it with a simple black top and a pair of black flats and you will look effortlessly cool. You can also wear a long necklace with it to add more attitude to your gingham outfit.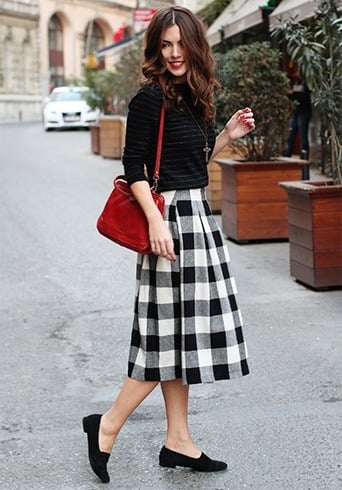 3. White Shirt And Gingham Outfit:
The classic white shirt never loses charm when it comes to 15 ways to wear gingham for any occasion. This combo of white shirt and gingham skirt outfit is super stylish and can make any woman look super chic.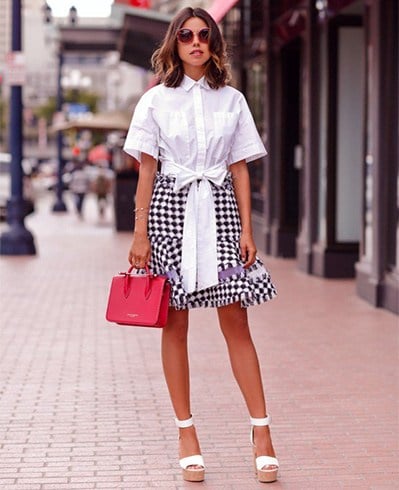 4. Gingham Shorts
Just get a simple white top. It will easily solve the problem of how to match a pair of gingham shorts.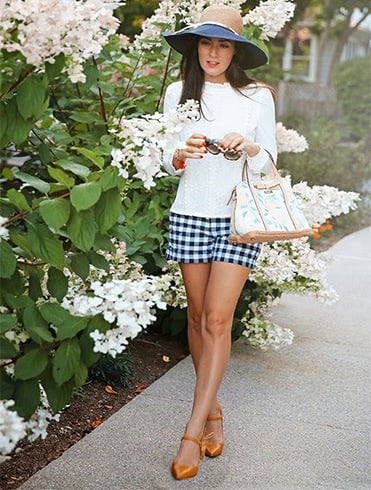 5. Beautiful Gingham Skirt
Not always does a gingham skirt have to be in black and white. Choose a red gingham skirt. In the season of spring to summer, it not only looks a colorful choice but beautiful too. Match the red gingham skirt with a denim shirt. Hello, you will look incredibly beautiful.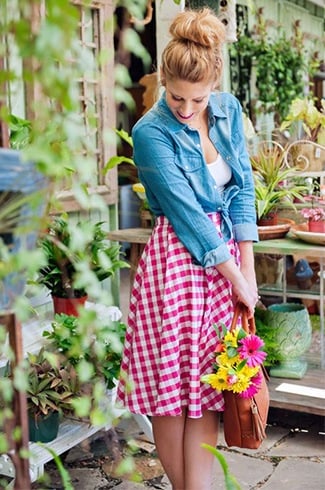 6. Fashionable Gingham Dress
There are times when you need a well-tailored dress, such as the one shown below. Perfect outfit it looks, isn't it?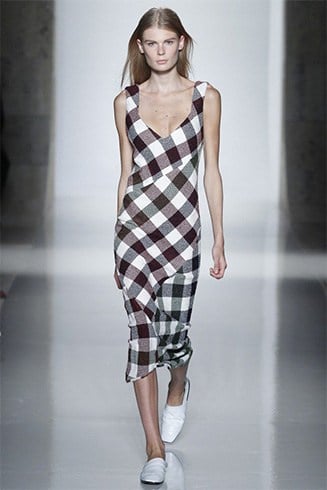 7. Off-The-Shoulder Gingham Outfit
It looks trendy, no matter what. Just buy yourself stylish gingham clothes such as this and enjoy your holidays with a carefree spirit.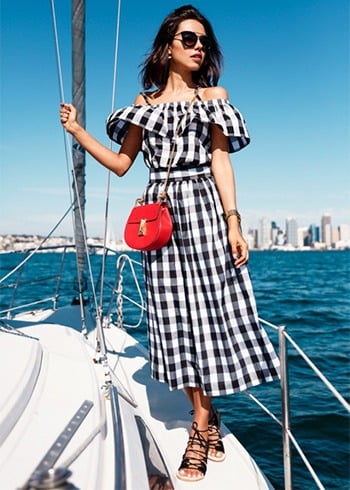 8. Pretty Red In Gingham
Got to go for a date or are holidays coming up? Look pretty and charming by wearing this gingham dress.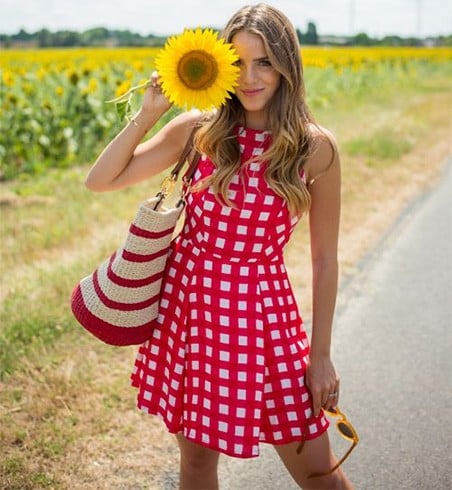 9. Gingham Dress With A Black Leather Jacket
If you want to look stylish this Spring (which means a season that has a little nip in the air), you can keep the shivers away with a black leather jacket and basic gingham dress. Minimal and fashionable look you get.
[sc:mediad]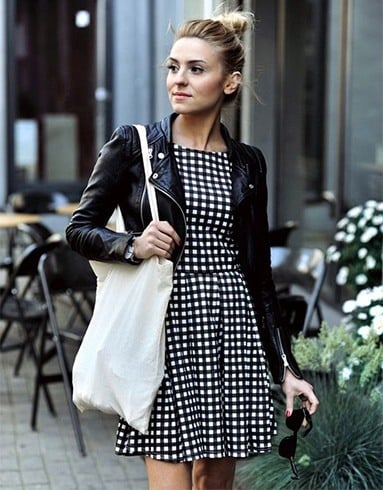 10. Trendy Gingham Dress
It's all in the flare. The flaring skirt hem pumps in loads of attitude to this gingham dress, which is why you get a unique and distinctive dress option for yourself. White sneakers make this outfit chic and comfortable to wear.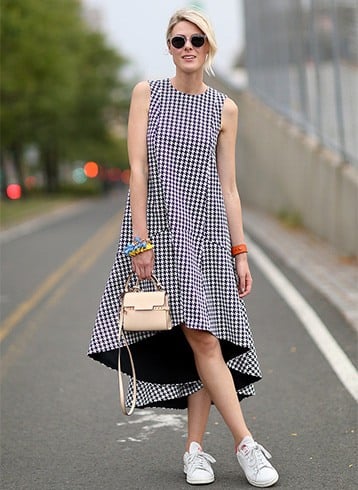 11. Lovely Gingham Look
This is a basic gingham dress, but you can make it look wow and stylish if you have the right accessories to go with it. It can be a simple bracelet, finger rings or even your hair colored blond and tousled on one side.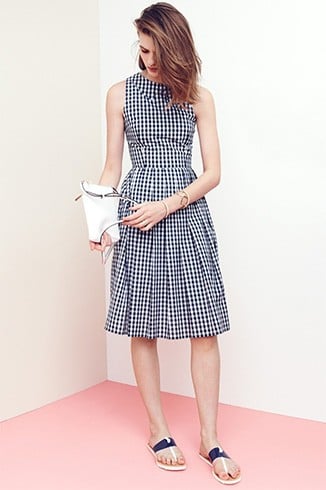 12. Fashionable Gingham Suit
This gingham crop top and pants make a super faddish suit for ladies. So simple and stylish it is, you can wear it for simple to special occasions.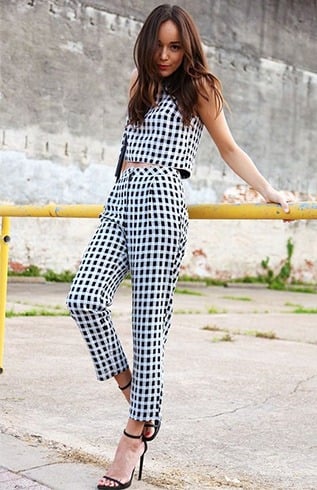 13. Shirt Gingham Outfit:
The gingham shirt can be seen everywhere. If you want yours to look chic, then pair your gingham shirt with a black skirt. It helps you show off your long legs too, he he.
14. Gingham Shirt With Denim Shorts
Why just the skirt, you can pair a gingham shirt with a chic pair of denim shorts. This makes the outfit casual perfect to chill in during the weekends.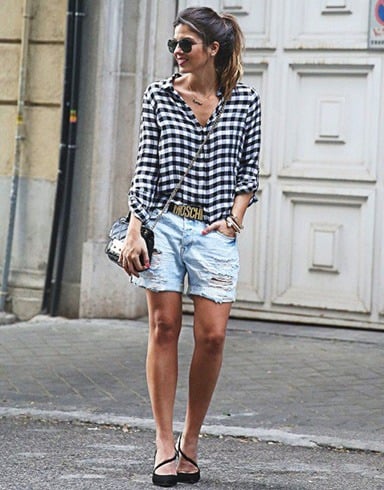 15. Gingham Outfit To Work
When you pair gingham shirt with black pants and pumps, you have raised the fashion bar many times up. In short, it is a quirky way of power dressing. Plus when you tuck your shirt into your pants, it will no doubt make your legs look longer and allow you a better way to flaunt your figure.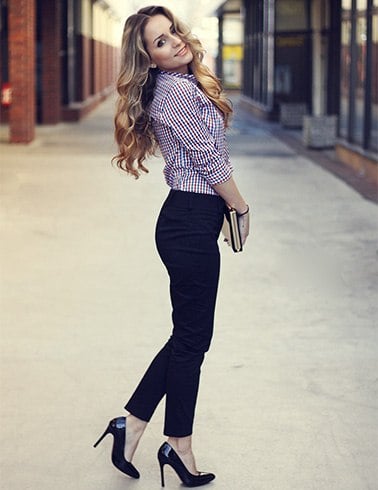 Here are some more ways to wear gingham dress –
On A Vacation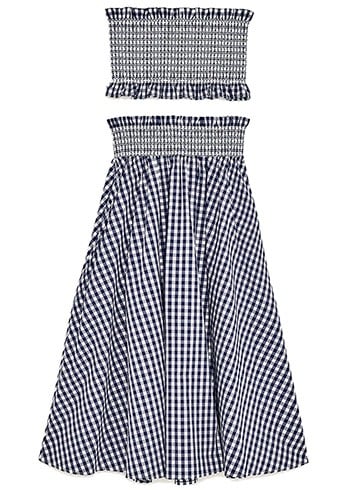 To A Brunch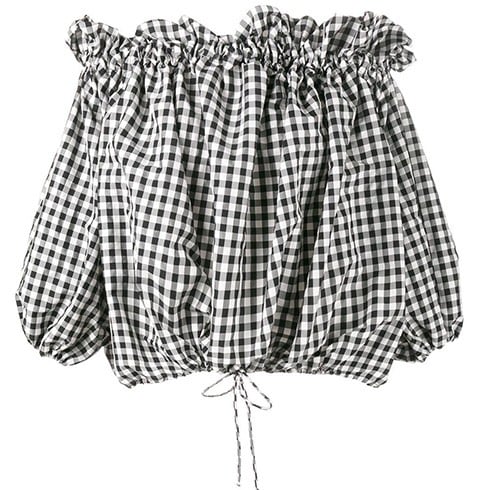 To The Beach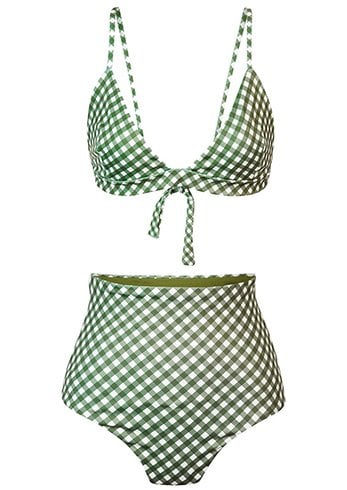 At The Gym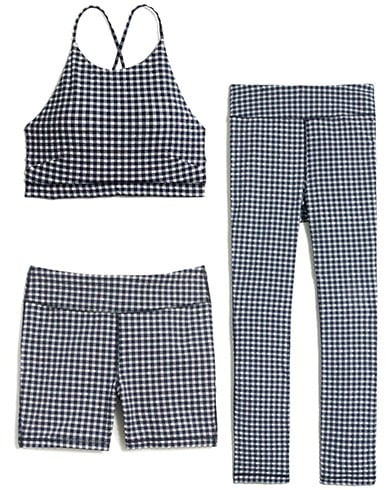 For An Interview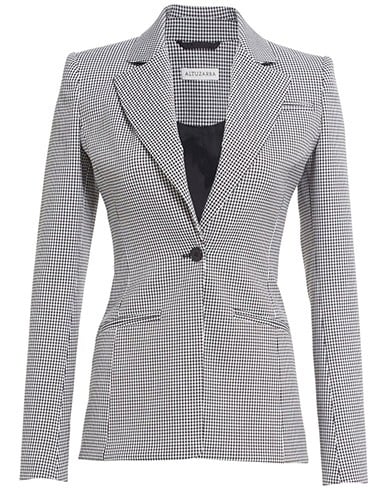 For A Night Out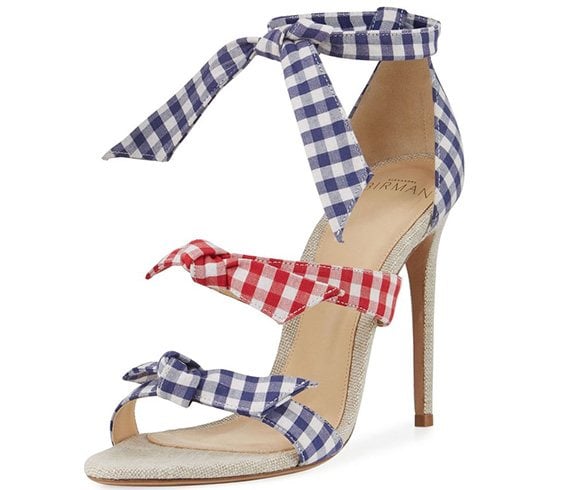 On A Date Night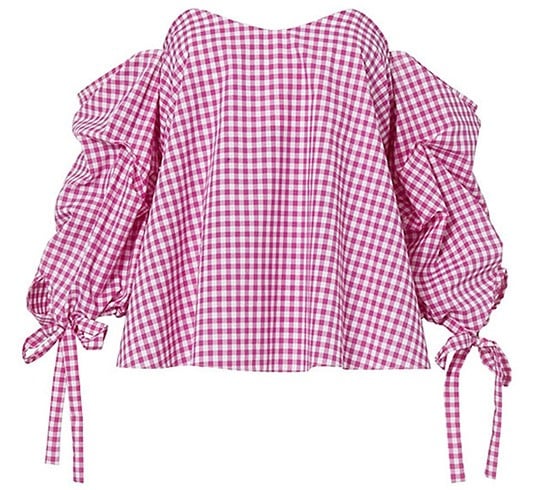 At The Office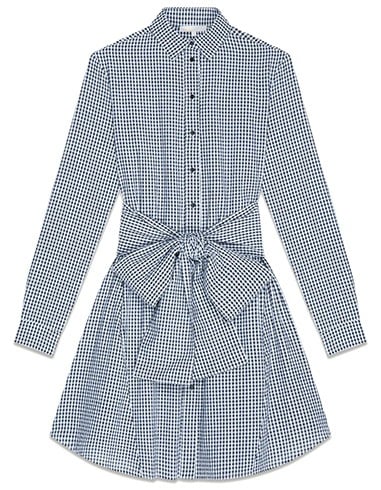 To A Wedding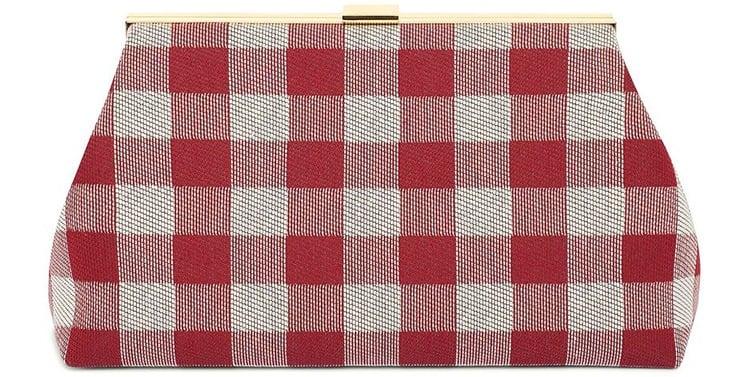 For Lounging At Home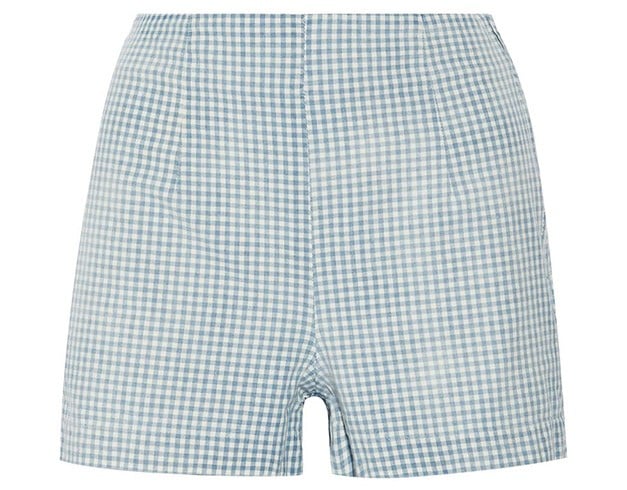 From Work To Happy Hours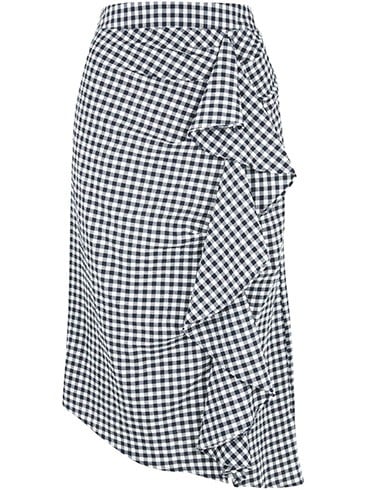 For A Party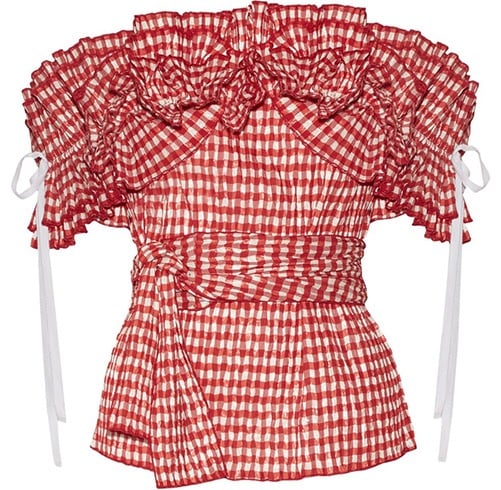 For A Music Fest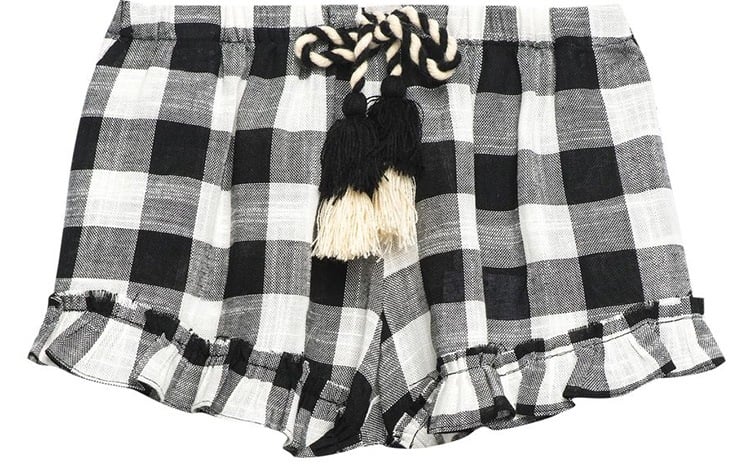 For Shopping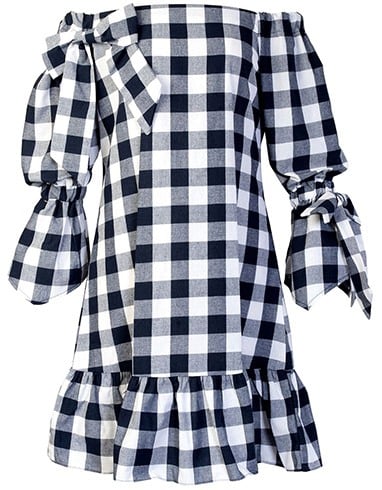 A gingham dress doesn't mean it has to be worn solo. You can wear accessories like hats, jackets, and belts with gingham to up its glam appeal.
Now that you know 15 ways to wear gingham for any occasion and styling it, don't you think it is time to revamp your wardrobe? Drop your comments below and tell us which gingham clothes outfit option you liked the most. Stay tuned for more fashion inspo!