If you want to jet off to a destination that allows you to escape the rain, sleet or snow and embrace year-long sunshine, you should visit the Canary Islands.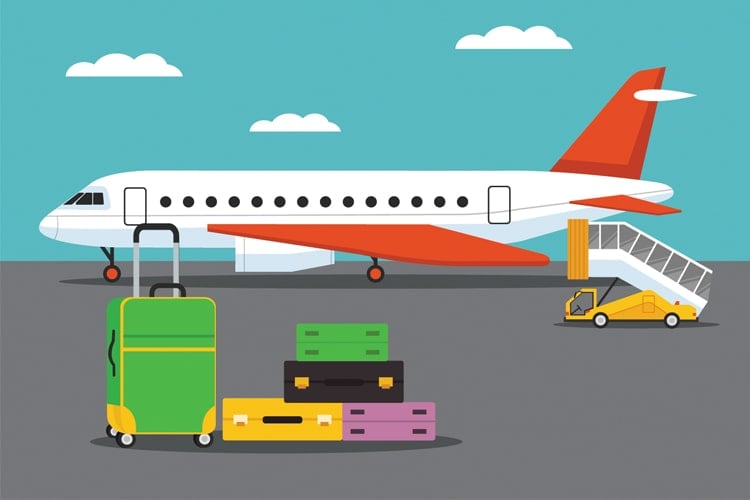 Holidaymakers can enjoy the sizzling sun in spring and summer, as well as milder temperatures come autumn and winter, so you will be able to relax on a beach or by the pool whenever you choose to visit.
If, however, you want to avoid making a big fashion mistake on your getaway, find out what to pack for a holiday to the Canary Islands.
Sun Protective Clothing:
As the Canary Islands experiences a substantial amount of sunshine throughout the year, you would be smart to wear protective clothing to protect your skin from the sun's intense UV rays. For example, you would be smart to pack t-shirts, a beach hat, sunglasses, and a beach cover-up so that you can avoid unwanted sunburn and eye damage.
The Style Of Clothing:
While you can book many luxurious villas in Canaries, you don't need to worry about matching your clothing to your private accommodation. After all, you will have your own space and privacy, so you don't have to worry about wearing something too casual around lots of other people in a busy hotel. Likewise, locals will not pay much attention to your casual wardrobe, and it is often wise to wear comfortable clothing to withstand the hot temperatures. So, stick with a classic tee and a tailored pair of shorts to blend in with the crowd and feel relaxed and stylish.
Take A Lightweight Jacket:
The wind blows strongly across the Canary Islands. It doesn't matter if you are holidaying in Lanzarote, Gran Canaria, Fuerteventura or Tenerife, you can expect chillier gusts of wind come the evening. For this reason, you would be smart to add a lightweight jacket into your suitcase. It will prevent an unwanted shiver running down your spine, which will ensure you can remain warm when relaxing on your balcony or enjoying an al fresco dinner with your loved ones.
Don't Underestimate Comfortable Footwear:
If you plan to tackle the diverse terrains you can find in the Canary Islands, you will want comfortable footwear on your feet. While sandals might be fine when relaxing on the beach or by the pool, you will want something a little cosier when browsing your destination and exploring its natural landscapes, such as its many volcanoes and mountains. For example, you should take a high-quality pair of sneakers or walking shoes, which can prevent tired, aching feet after a busy day of sightseeing.
Jeans For Colder Seasons:
If you are planning to visit the Canary Islands during autumn or winter, you would be smart to take a pair of jeans or two with you, which are popular with locals. However, it might be wise to opt for shorts during the hotter months, which might be a little more comfortable during warmer temperatures.
A Pair Of High Heels:
If you want to dress up for dinner, ladies could wear a pair of stylish high heels. It can make you feel glamorous during an evening out with your other half and/or friends, and it can also add a touch of sophistication to a casual outfit.
A Sun Lotion With A High SPF:
Most days, the Canary Islands will experience a high on the UV index, which means you must shield your skin from the sun rays during your stay. To do so, you should invest in a suncream with a high sun protection factor (SPF), which should be a minimum of 30, especially if you have booked a holiday during summer. If you have fair skin, you should wear an SPF of 50 to prevent sunburn.
After Sun Lotion:
In addition to stocking up on high-protection suncream, you also should purchase an after-sun lotion, which can calm sunburnt skin and alleviate unwanted pain. It might, however, be wise to wait until you arrive at your destination, as the Canary Islands provides many aloe vera plantations and, as a result, offer superb products that can soothe your skin.
Clothing For Religious Sites:
If you have plans to visit a religious site during your visit, you should avoid wearing skin-bearing clothing. Instead, you should cover your shoulders and bare legs to ensure you can enter a landmark or church. For example, you should wear jeans or a pashmina.
So, if you are planning a relaxing holiday to the Canary Islands in 2019 or beyond, you cannot go wrong with the above top tips, which will ensure you don't look out of place at your chosen destination.