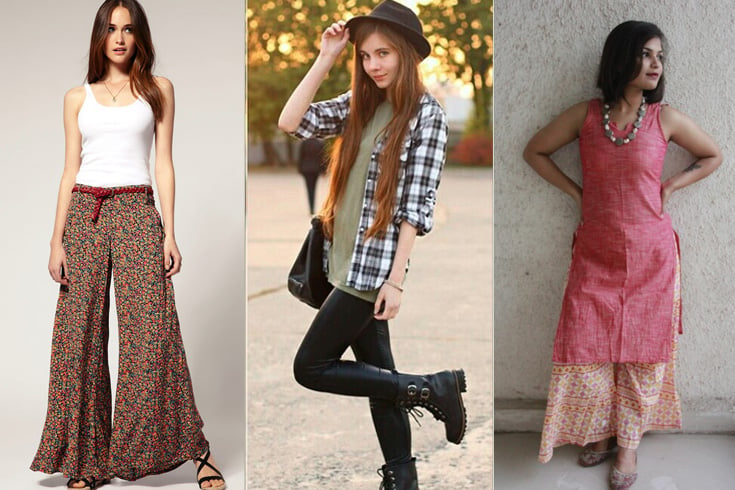 After a long summer vacation, most of the colleges in India open in the months of June and July, especially in all metro cities like Delhi, Mumbai, Hyderabad and Bangalore. This of course reminds us of our first day in college. Apart from the fear of a new place with everything being new, one common fear which naturally hits all the young girls is 'what to wear on first day of college?'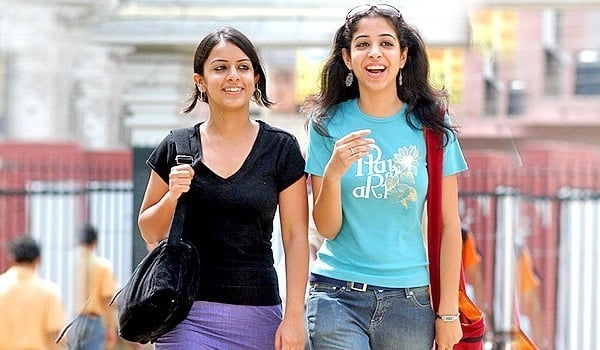 After all, it is not as simple as it seems to pick outfits when there is already a pressure in young minds to create the best 'first impression' on the very first day in college. Besides, in countries like India, where school days are mostly spent in wearing uniforms, it even becomes harder to decide what to buy for getting adapted to college fashion.
Classic blue jeans can never go out of style and they are indeed a test-proven wardrobe savior. Completely agreed! Before picking up any style, do not forget to carefully study your college policy w.r.t dress code. Check-out how far your college is lenient in allowing you to show off your college fashion quotient.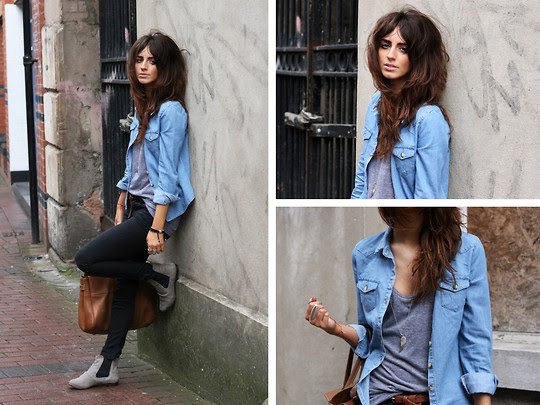 While some colleges in India have become quite strict lately in terms of dress code, there are still some colleges which are OK with mid-length skirts and tank tops.
Only after carefully going through the dress code policies, pick-up your style. Fashion is not only confined to western outfits. You can always create the magic of your college fashion quotient by doing some mix and match with your kurtis and leggings, accessorizing it with some funky jewelries and fashionable foot wears and not to mention bags.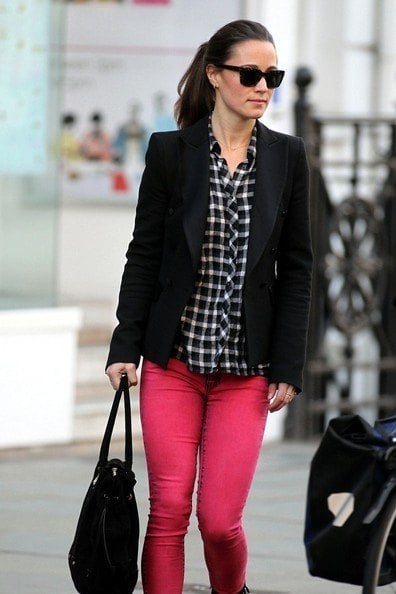 And if your college doesn't restrict you with outfits, you can be be a little daring and experiment with colorful jeans such as pink, orange, green, red and orange. However, always be extra careful in picking up tops.
Since it's your first day in college, so you should be painstaking in exposing your skin. A dark checkered shirt would look geeky-smart with pale-pink jeans. You can also go for green jeans by pairing it with a plain black top.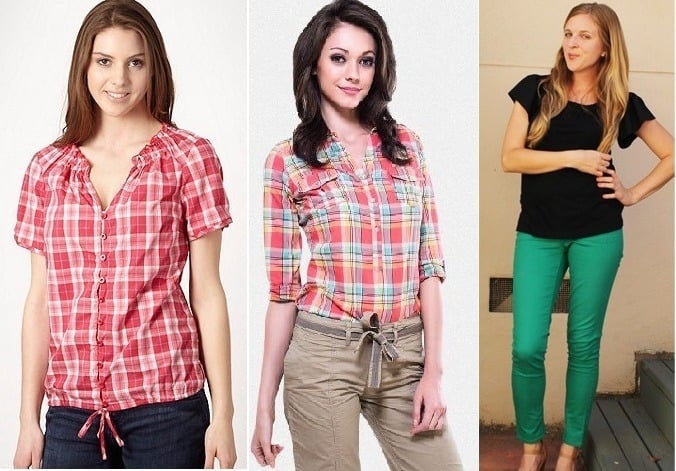 If you've plans for shopping then it's better to shop online to save you from getting tan outside, simultaneously getting good deals and an array of option to choose from. Pick-up lot of t-shirts in a wide range of colors and prints, while keeping blue, red, white and black, which are basics.
If you are heavy on top, then go for V-neck t-shirts and if your shoulders are broad then flaunt them with round- neck or boat-neck t-shirts.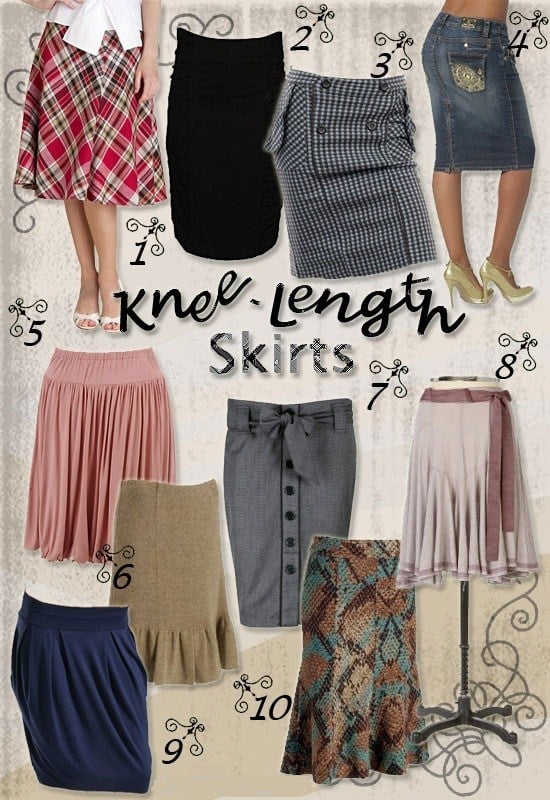 Another best alternative to jeans are skirts which are ultra-chic, girly and not to mention they are very comfortable. If the dress code in your college is relaxed then you can happily go for knee-length skirts or else ankle-length skirts are always safe options. However, avoid wearing full-length skirts till rainy days are over, as getting hemline of your skirt being soaked in mud is not a great idea!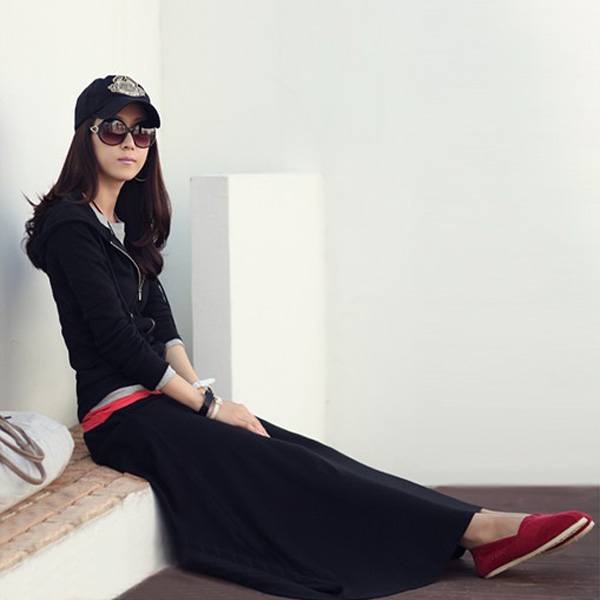 If your fashion quotient blends more towards the traditional fashion then you still have a myriad of options with stylish kurtis and tunic. You can pair them leggings or churidaars. If your kurti has long sleeve and high neck then a dupatta is not that necessary. And if you opt for fitting kurtis then there is no harm in wearing a dupatta, as it will also create a sober image on your first day.
[sc:mediad]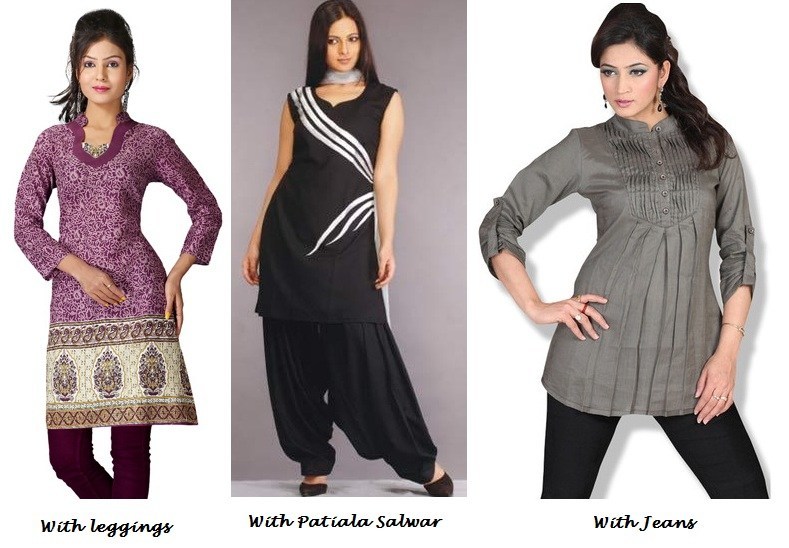 Instead of leggings, you can also go for Patiala salwars as they look fabulous with kurtis. Try going for a plain kurti with a floral printed patiala salwar. And if your height is short then you can still go for normal salwars with knee-length kurtis.
Funky jewelries such as bracelets, wooden bangles which do not cost more than र10,neck-pieces, rings and lockets might be less expensive, but they certainly enhance your personality by several notches.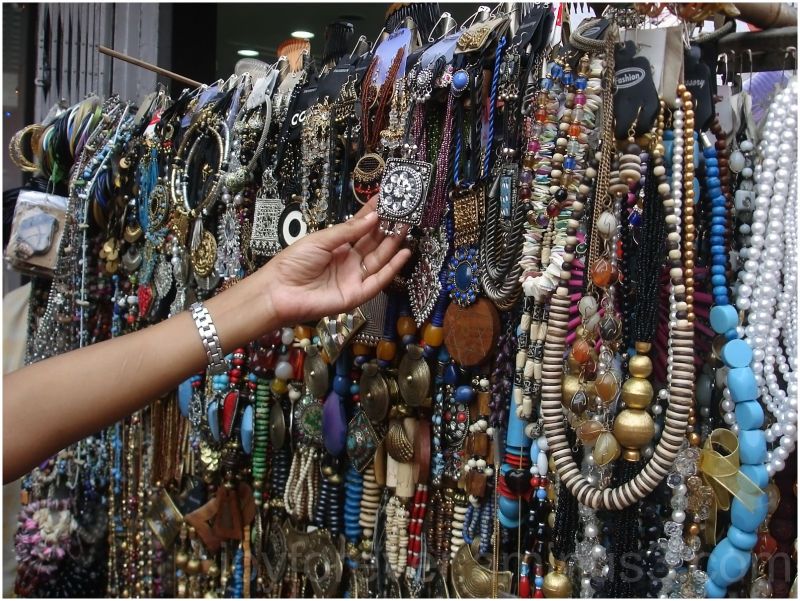 Moreover, you can easily grab those junk jewelries from online stores, with a variety to choose from. The days of strolling across fashion streets after lectures are gone. Your favorite jewelery is just a click away now!
How could we not mention about bags, which are a must-have necessity for college students. If you are going to wear jeans with t-shirt then a two-shoulder strap bag will work. Always remember, this kind of bag is a strict no-no with ethnic wear, skirts and tunics. For those outfits, you should better buy a funky sling bag. It should be spacious enough to keep all your books comfortably.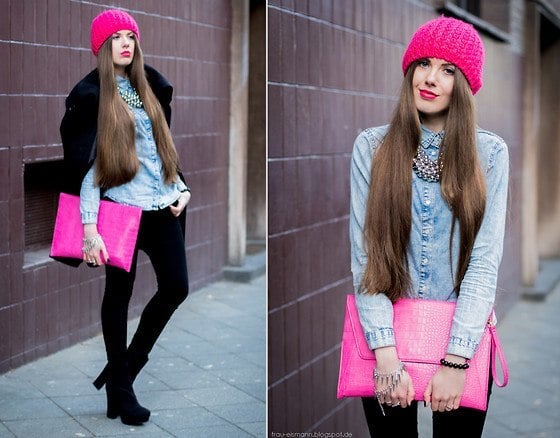 Hey, did we just forget about the books completely while discussing college fashion? Well, it would be criminal for not guiding you on this part. No matter which ever style you pick, your bag should always be spacious enough to occupy your books, projects, files and analytical instruments if any.
Instead of building up stress, you should take this as an opportunity to have a dramatic make-over. Every student is much concerned on the looks and get-up.
So, it's time, when the 'you' in your brain should step out.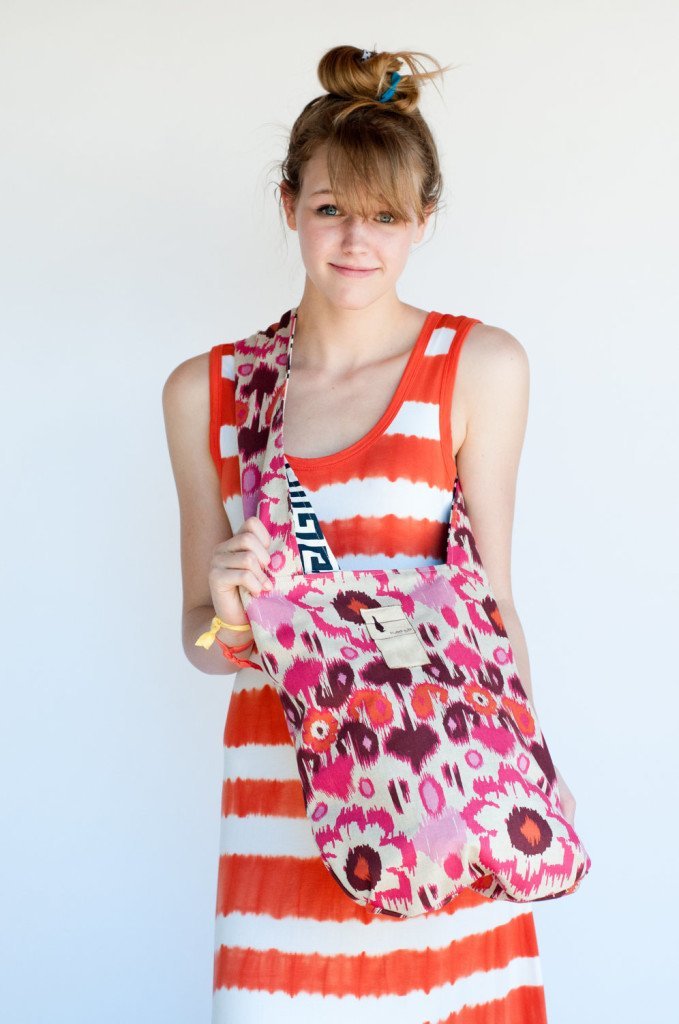 Since you're stepping into the new phase of your life, it is the best time to come out of the shell and revamp your look and style yourself in the way you always wanted.
Footwear comes next! As June and July fall under rainy season, you should avoid flat chappals and leather shoes or footwear made up of fabric. You should rather go for comfortable rubber ballet flats. Those flats will not only give you optimum comfort, but these are high on fashion these days, whilst the rubber material will not lock-in the moisture.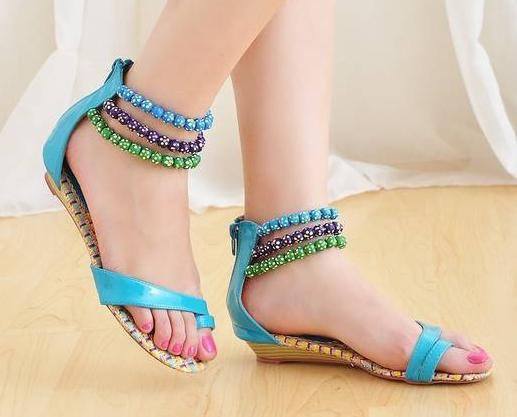 With all those first day at college tips in hand, how about we show you some easy looks that you can replicate so that there is no way you could go wrong on the first day of your college?
1. Fashion is not just about being comfortable but also about being trendy. A floral palazzo paired with a white tank top would make an ideal first day of college outfit. You can keep the look simple or add some chunky accessories to amp up the look.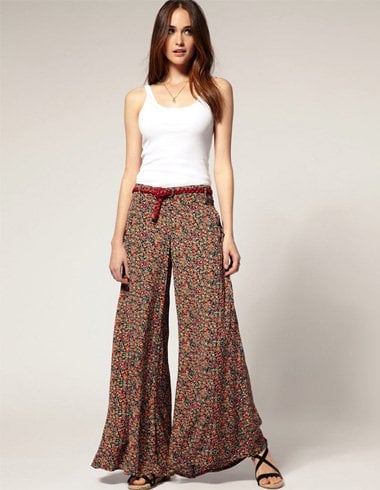 2. Give off some boho chic vibes on the first day by wearing a long printed skirt with a plain black sleeveless top. Use some boho accessories to round off your look. That's one simple outfit to answer your 'what to wear on the first day of college' question.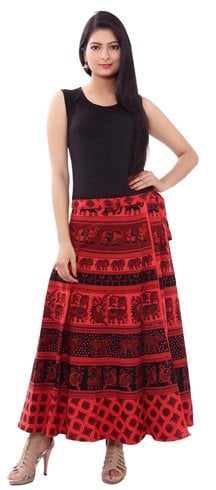 3. If your college is totally cool with the dress code policies then you should try wearing some cute first day of college outfits such as the one shown below. A white lace crop top paired with a perky pink skirt, your favorite white sneakers, and a denim jacket to keep the chills away. Increase your cuteness quotient with a cool sling bag and some chunky bracelets.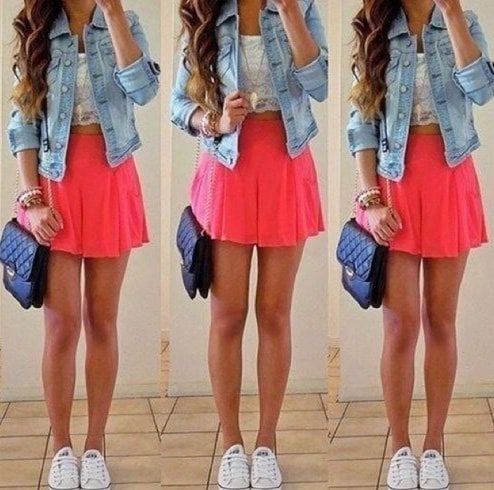 4. Since the first day at college outfit ideas can take a toll on you, we would suggest you keep things simple on the first day and wear something that you are confident in. For example, a casual t-shirt over your black leggings with a checkered shirt can keep your stress-free on the first day.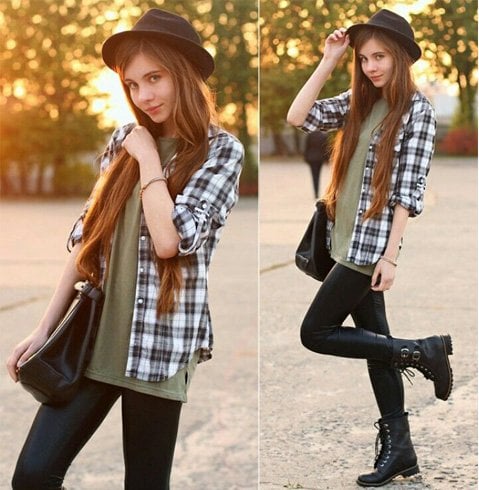 5. College girl fashion is not just about wearing western clothes. You can also make a fashionable impression by wearing a traditional attire or going slightly fusion. A khadi sleeveless kurta over a pair of printed palazzos with a statement necklace and comfortable ballerinas – your fusion look is ready.
6. Don't go all guns blazing on the first day of college itself. Opt for some casual college outfits so that you don't go OTT and set up yourself for negative comments. Wear your favorite pair of jeans with a light cardigan and accessorize accordingly.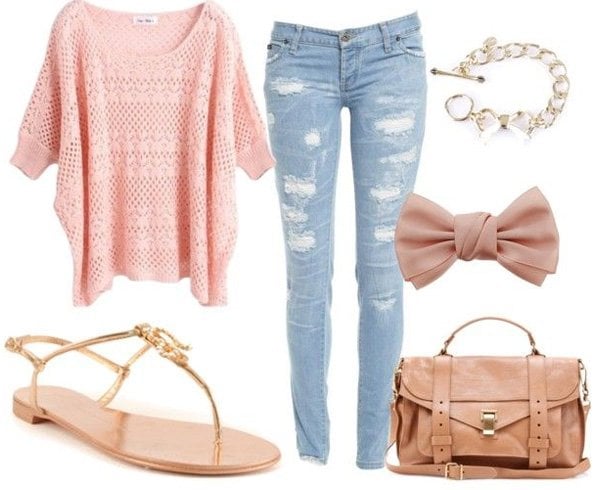 Well, those are some of the tried and tested tips to help you get over the anxiety of 'what to wear on first day of college?' Apart from all these, there is something that you need to wear on first day which is not available in any of the online stores and that is none other than your confidence and smile!
Do not be a fashion slave. Follow street fashion and even if you goof-up, do not drop that 1000 Watt smile from your face! Soon you'll get tips from your seniors and we are always there for your help!
Images Source: pinterest