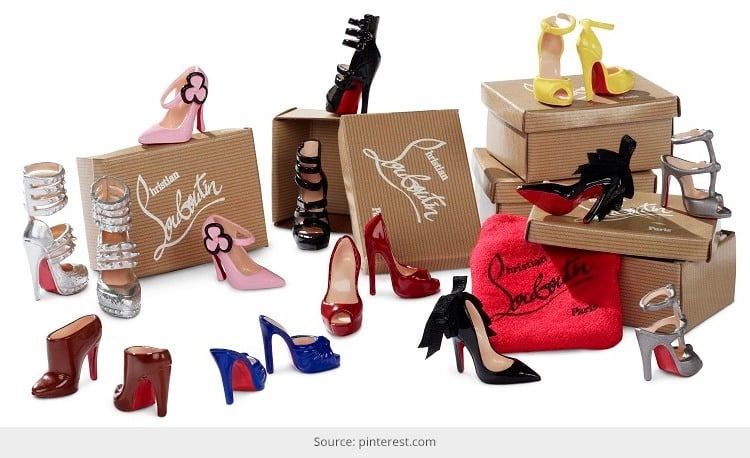 The enduring question that makes every man go mad is why do women have so many shoes which they never wear?  
I'm going to have a full-length discussion on this. This post is my confession of being obsessed with shoes.
Since shoes are one of my favorite accessories and I never get tired of shopping them, I've decided to give you a three uncut editions purely rehashing on this topic. Do have a read!
I still have my feet on the ground, I just wear better shoes ~ Oprah Winfrey
Shoes! Shoes! Dear shoes, how do I treasure you? If ever my shoes were humans and I were to address them, I would have to book an auditorium as I have a whale of footwear – a kosher host of them.
A boot-iful display of leather shoes, a sandbar of stilettoes and a collage of wedges, kitten heels, flatties, sling backs, towering heels and the espadrilles. And these are from Chanel,  Marks & Spencer, Jimmy Choo, Warehouse, Dune, Gina, Clarks and my personal favorite Aruna Seth. Holy cow! And I thought I didn't have enough!
Every time I come across any latest arrival, my reaction is – It's ridiculous. Why should I buy one more item to fit on my feet, when I already have a cupboard full of shoes? But I anyhow end of buying that pair as I always convince myself with new reason each time.
I can wear a different pair everyday till a year and still have left a few for guest appearances. Well, this is the depth of my obsession. I bet I can find number of females out there who share the same addiction.
Although I preach in recycling my clothes, i just cannot afford to part ways with my footwear collections.
Few days ago when I happened to come across a survey which shows that an average woman owns 20 pairs of shoes and more than half are never worn which worth $600, I was taken aback.
[sc:mediad]
10 unused pairs costing $600? Who are these ladies?? 
I have more than 300 pairs blatantly displayed in my wardrobe and let me confess something – most of my foot wears do not even get to see the light of the day. I know of one pair, for example which I had bought 2 years ago and I never got a chance to wear them.
They are my Christian Louboutin shoes, bought in a sale. I got them at the best buys. Although this label is insanely expensive, I couldn't resist buying them when they came down to a ridiculous price.
As usual my obsession succeeded over my logical senses and I convinced myself that I was actually saving money by buying them.
Let me share something which I feel whenever I come across a new pair of shoes at any store for sale –
These pair of shoes are pointy and have towering heels. And they're absolutely glamorous. My feel starts wailing as soon I see them. So why should I buy them when i already have similar styles?
Well, they are turquoise. And they have beautifully-sewn-on tiny sequins. My ankles will definitely look elegant on them.
This is how I ended up having such a huge collection of shoes. And I'm not alone. There are millions of other women who fall prey to such addictions.
Psychologists feel that towering shoes make ladies look taller and slimmer. And even if they put on extra pounds, their shoes are always forgiving.
It's quite true. When you go out to buy a pair of trousers and you start to struggle with the pair of your regular size, you immediately realize you've put on weight. Then you go to a shoe shop and you are still at size 7. Sometimes, even at 6!
Yes, it is absurdly outlandish. Hell, I could buy a car with the amount of money I have wasted on shoes. But cars will not make my legs look long and lean, do they?
This part is completely dedicated to all the crazy women who love spending their fortune on shoes!
Stay tuned for part 2!