This question definitely makes it to the top list of the biggest mysteries which remain debunked till now. Women and the shopping mania seems to be a never-ending cycle which elicits disapproving tuts from men and is known to empty thickest of the wallets!
I could only think of one way to answer this– By speaking to girls and women from different walks of life and backgrounds to throw some light on this mysterious and eternally confusing question.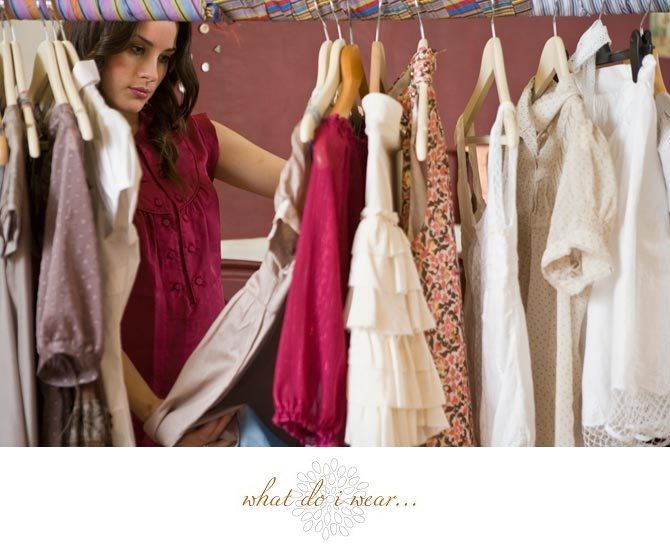 The answers I received are a surprising mix of shockingly true, outrageously hilarious and profound insights, opinions & views!  One unanimous opinion that ran throughout this mini-survey was that women are spoilt for baffling number of choices and tempting options.
This statement definitely holds true – The quintessential urban Indian girl has a wardrobe with variations ranging from the traditional saree to glamorous cocktail dresses!
Here are some reasons behind all the trouble ladies undergo to look their best and the logic behind this act
Everybody notices the way a woman dresses!
Rohini Minocha Goenka, a freelance writer & stock market enthusiast, has quirky and fun observations to share. She feels that " Whether it be a man or woman, everybody notices  the way a woman dresses! One of my colleague would get up at 5 am in the morning to painstakingly match and color-coordinate her bindi, bangles, nail polish and outfit. But it surely paid off – She was the most noticed and admired woman at my workplace!"
She also adds, "Have you ever heard of a guy discussing the wardrobe choice of their male counterparts? It is only women whose dressing style is a topic of discussion between both the sexes! Hence, women go through all that trouble finding the right outfit which works for them every day!"
Finding pleasure in approval
Sunaina Chaturvedi, Senior Manager in Corporate Communications adds her two cents to this discussion. She says, " Numerous options always tend to confuse women! By the time women ask "Does this outfit look good on me" 3-4 times, they tend to be inclined towards a particular option! Seeking others opinion is just hoping for vetting of their choice. It stems from an innate need for gratification and involving others into it."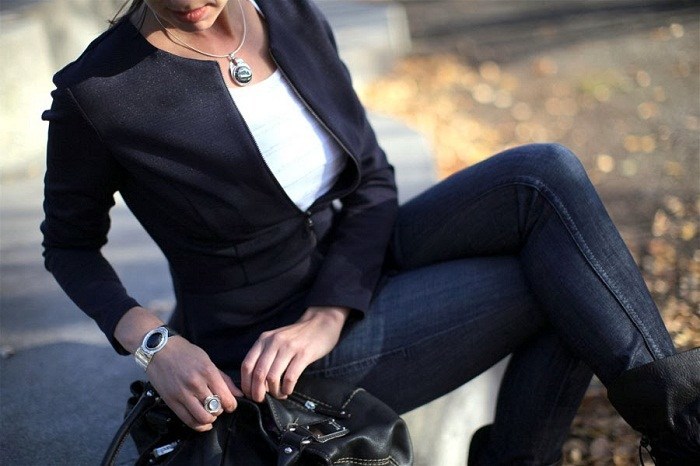 Desire to dress up according to the ongoing trends & fashion
Pooja Sharma, Program Manager at Times of India, is ever-smiling and spontaneous as she remarks " Girls love impulsive shopping no matter how many plans they make. At the end of the day, girls buy what pleases and appeals them the most in their shopping expedition."
She also adds " Even if the wardrobe is stuffed and overloaded with clothes, girls tend to feel they have nothing nice to wear! For girls, fashion and style is all about what they see around them at that time period or moment. For example – A month ago, I might have bought a dress which I loved to the core. But now I see one of my friends wear something different and I wish to have something similar as well! That's why the next day when you open your wardrobe, you feel you have nothing nice to wear!"
Never-ending confusion & urge to look the best
Preetha Choudhary, Deputy Manager in a media company, has a fun and cool take on this topic. She says, "After going through lot of choices and options, women are still confused whether they have made the right choice of outfit or not! Hence, there starts all the trouble in figuring out outfits and dresses for occasions."
On the other hand, Sirisha Tadipudi, a fashion enthusiast and avid shopper, says,  "Women want to look their best at all times. Whether it be attending party or going to work, the urge to turn out well and be our best selves lands us in all the confusion and  baffles us as to what to wear."
Women have higher aesthetic sense than men
Swetha Kanithi, an architecture student, brings another perspective to this topic. She says, " Women have higher aesthetic sense when compared to men! We have a better understanding of colors and style. That's why we have trouble making the right wardrobe choices! We also want all the good things at once and find it hard to compromise."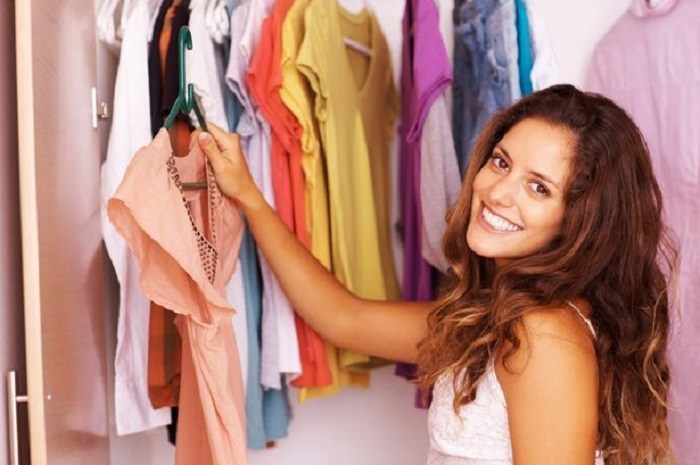 Sravanathi Narayana, a budding content writer, says "Men are strapped for choices – They just have their plain t-shirts, pants and shirts to choose from. Hence, they do not bother spending hours deciding on what to wear and have an easy task cut out for them. Whereas women make whole lot of effort and have great aesthetic sense when it comes to dressing up well for the day!"
Hope we have shed some light on – Why Women have trouble figuring out what to wear. A Big Thank You to all these gorgeous girls who spent their valuable time in giving their fun, quirky and interesting opinions!