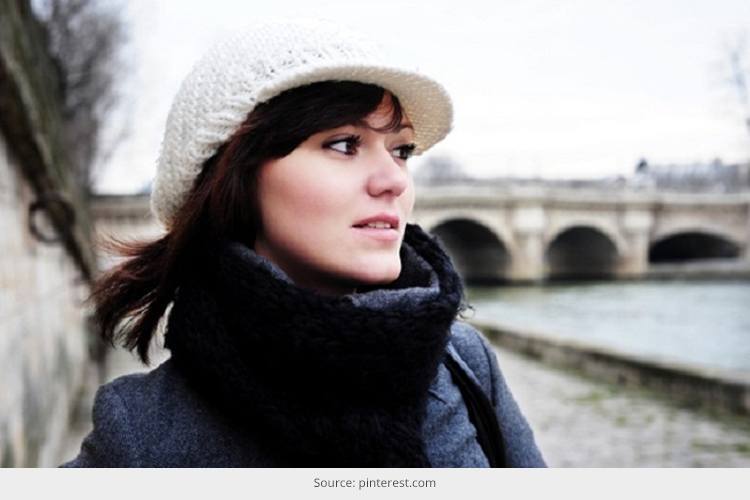 It is a cold winter night -You are bundled up in an assortment of wooly sweaters, mufflers, gloves and thick woolen socks. You skip that invitation to your friend's party and dodge your persistent friend insistent on hanging out at a cafe. But why?
That's because you are too scared to brave the cold while looking like an Eskimo in those heavy layers of winter clothing.
This winter, embrace the beautiful winter wonderland and venture out dressed fashionably and protected against the cold. We at, Fashionlady, present to you a special edition on fashionable yet effective Indian winter fashion clothing. Continue reading!
 Fabrics of the season
Wool, chiffon, cashmere, denims and leather are the favorites of the season.
One golden rule is that winter does not mean piling on thick, coarse sweaters. But the trick is to find feather light and soft fabrics which offer warmth from the cold.
Trendy Winter Look
Funk It Up: While dark navy blues, greys and black might rule the roost, there is no hard and fast rule to conform to this trend. Brighten your sober, monochrome outfits with chunky necklaces and funky chains.
Layered Look:
This works fabulously for the winter season by mix and match of camisoles, knitted tops, denim/leather jackets and cardigans.
Wear colorful camisoles peeking beneath feather light cardigan sweaters. Throw on a leather or denim jacket to complete the look.
Another way to get this right is by wearing long sleeved colorful tees and putting on soft crew cut or V-shaped cardigans.
Scarves and wraps: Jazz up your winter outfit with lovely silks and woolen scarves. For a formal look, go for simple, sophisticated silk scarves. For a relaxed look, opt for bright woolen scarves in funky colors and soft fabrics.
For Indian outfits and skirts, use pretty silk wraps in lovely hues with trendy embellishments and designs.
Jackets and Coats: Choose from the numerous types of coats and jacket styles – fitted hip length, mid-thigh, knee length or short, funky ones.
They are available in various fabrics – leather, woolen, corduroy and denim. Wear them on tees, tops and pair them up with denims, skirts or trousers.
Tights and Leggings: Wear super cool opaque tights with snug short dresses. Complete the look by putting on leather boots! Team up colorful long leggings with dressy shirts, winter tunics and sweater dresses.
Indian Attire For Winters
Experimenting with Sarees: Time to unwrap those lovely silk sarees in beautiful colors of  green, red, blues and purple. Wear elbow length blouses to give the ensemble a contemporary look.
[sc:mediad]
East Meets West
Jacket and Saree: Do you remember Hema Malini in the song sequence, "Sa re ga ma pa pa…?" I just love the way she had paired her orange saree with a dark blue Kashmiri embroidered jacket. Even though this movie is 40 years old, this kind of fashion is still timeless and can go for years to come.
Wear a jacket over the saree and drape the pallu around the neck and bring the remaining part in a straight line to the front.
I specially like the way Sonia Gandhi drapes her pallu around her neck, when she wears a jacket over her saree. Such fashion not looks extremely professional but elegant and classy too.
Saree with Overcoats:
For those who love long, rich overcoats, they can wear it over the saree and rock the fusion look.
Sweater and Saree: Those who love to wear sweaters over their sarees should choose contrasting colors. Leave a few sweater buttons open to show the pretty borders of blouse and saree against the sweater.
Pretty Shawls and Stoles: A classy winter look is wearing a   rich,embroidered shawl one-side of the shoulder over a saree. This look has been made famous by veteran Bollywood actresses like Sharmila Tagore and Jaya Bacchan.
You can drape a Kashmiri pashmina stole or simple, monotone stoles on kurtis to give it an elegant look.
Cotswool Salwar Kameez: The cotswool fabric keeps you cozy and warm. It removes the need for bundling up in heavy sweaters and thick merinos. Available in lovely shades, this special winter salwar kameez is your best companion for the cold winters.
Hope you enjoyed this edition on stylish and fabulous Indian winter wear.
Give us your comments, feedback and opinions!