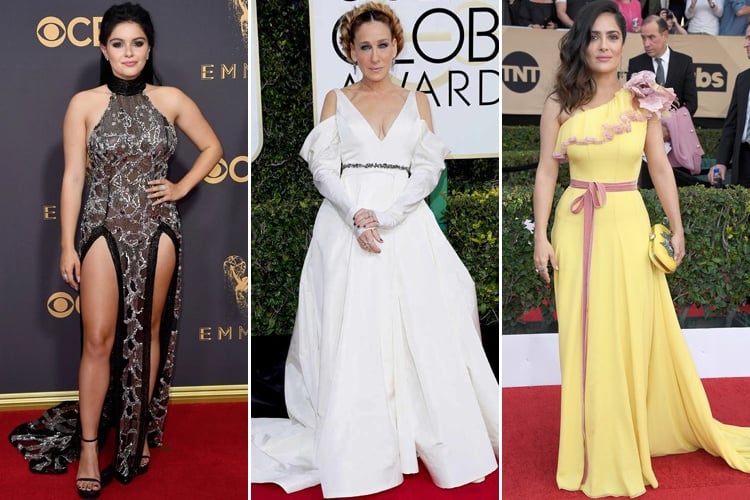 While we rely on our celeb blindly, we need to be a little more conscious while emulating their fashion choices. You may think they do no wrong, at times fashion disaster do befall them, leaving us cringing and wishing they had looked into the mirror twice before.
Dakota Johnson
Dakota Johnson knew that her performance in Fifty Shades of Grey could bring her many things but the Oscar is not particularly one among them. The erotic actress, hence, dressed up as her own golden statue for the big night but her metallic gown with its apron-like piece wrapped around the front laded her on the worst dressed list of every fashion.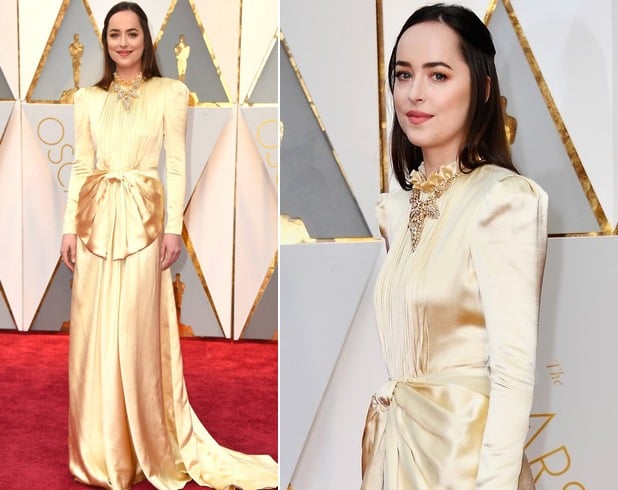 Janelle Monae
Janelle Monae's Oscar pick left many of us confused. The actress tried a little too hard and the desperation shows on her outfit that has a little too much going on. The decked up gown with its vast collection of shapely beads did add to the weight and volume of the couture but left the fashion police unimpressed.
Ariel Winter
The Modern Family actress looked her best channeling some old-Hollywood glam on the red carpet of Emmys this year, but this Forever 21-looking Zuhair Murad creation left us with more to be desired. The dated animal print-style pattern that she paired with an unusual double-slit does very little to help Winter slay the red carpet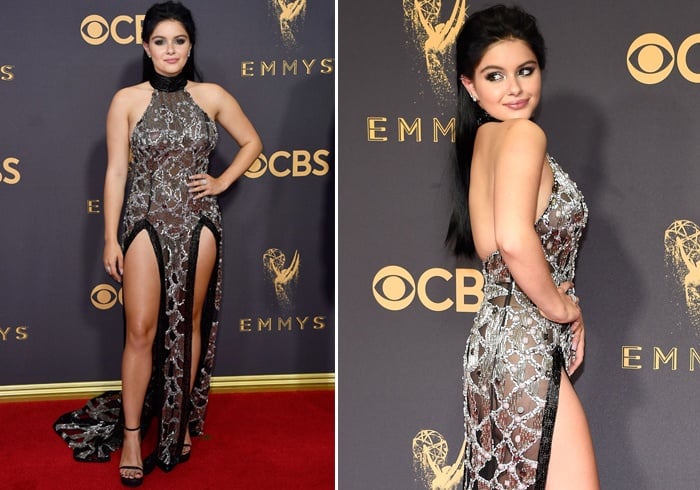 Camila Mendes
Star of the popular show Riverdale picked a floor-length dress for the AMAs that the style gurus found rather unremarkable. Now the AMA is all about taking fashion risks, and we would have applauded if this dazzling actress walked out of the safe zone and tried something unconventional as this look was a little to mature for her years.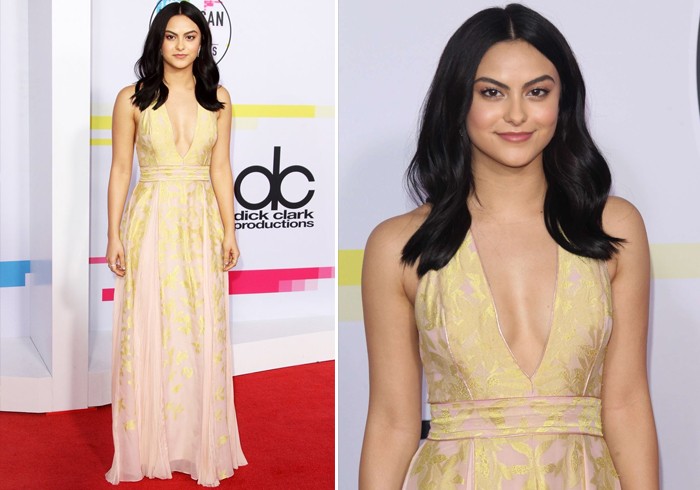 Noah Cyrus
Being rather young, Miley Cyrus's little sister might be looking to dress down, but this one was a little too below the honor of the VMAs. Though we don't want the teen to take wardrobe advice from Miley just yet, her very short hoodie paired with thigh-high boots played down the look horribly.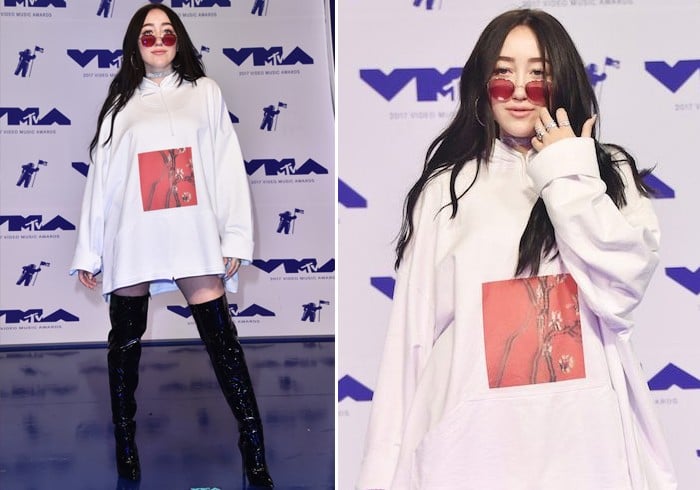 Kesha
The singer finally got her career back after a relentless battle with Sony and we all were waiting for her big come back. Not sure of the music but her walk on the red carpet of VMAs had her fans disappointed red cap at the 2017 VMAs. She tried to pull a Rihanna on the carpet but at times it's wise to leave it to Riri to do the Riri and you do your own thing.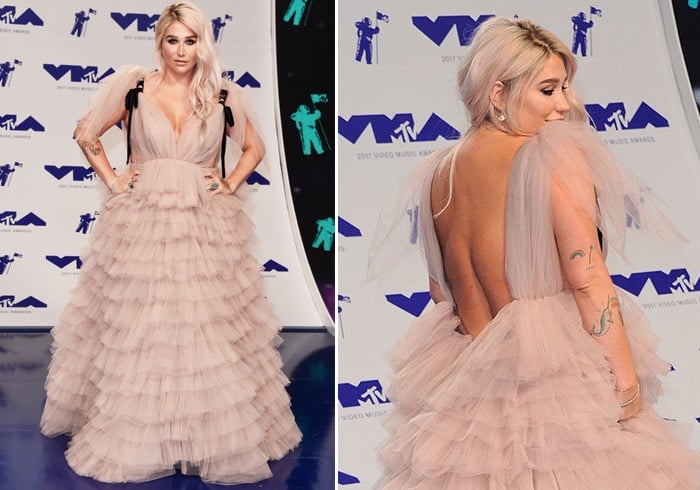 [sc:mediad]
Girl Crush
Urghhhhh!!! My eyes… my eyes… my eyes … The monstrosity that is Girl Crush's outfit her is beyond any narration. I just couldn't concentrate on the event, all I wanted to do was to take a safety pin and pop those balloons on at a time – in a childish way though – not in a perverted way. Anyone else wondering how she sat?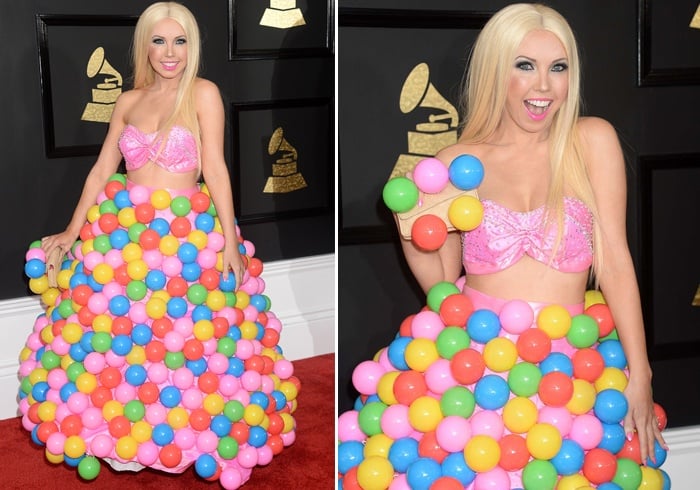 Katy Perry
Hillary's defeat seems to have affected the singer rooting strongly for her very strongly. Her dressing sense, her lucid remarks on Britany Spears, and quite ironically chopping her hair off to pull spears again prove the same. Her sad choice of wardrobe at the Grammy Awards just another instance of her disinterest in everything around. Most fashion outlets featured Perry on their worst dressed list and we can tell why.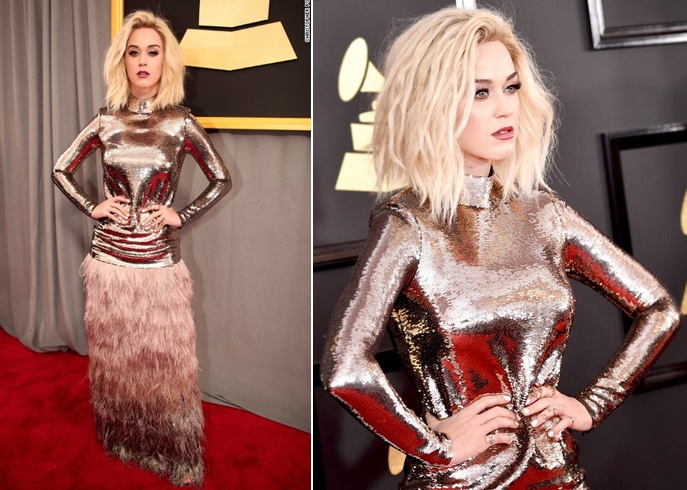 Sarah Jessica Parker
Maybe she was just trying to live her childhood dream of playing a Disney princess, but the Sex and the City is a little too late for donning this look. After stunning us with her year on year stunners, this dramatic white number she threw on to arrive at the red carpet of the Golden Globes was a nightmare of sorts. Yes, cold shoulders are all the rage, but these sleeves made things worse.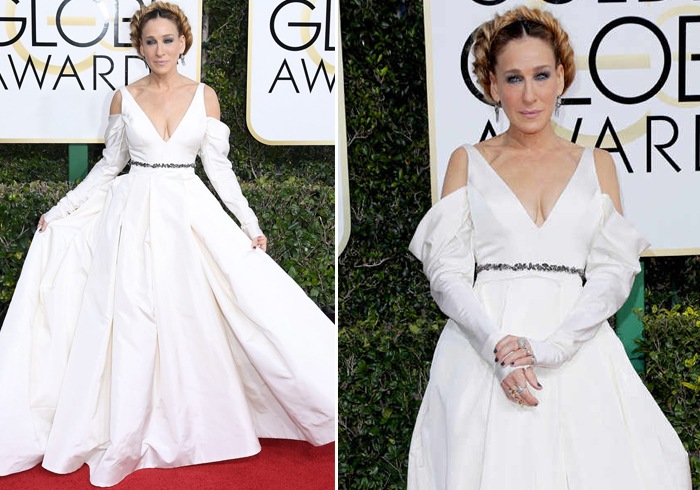 Salma Hayek
Aside from this shade of yellow an annoyingly tough color to pull off, unwanted ruffles with its floral shoulder detailing weighed the look down further. We always have high hopes from this gorgeous diva but her pick of the SAG wasn't particularly up to the mark and left us wanting a lot more.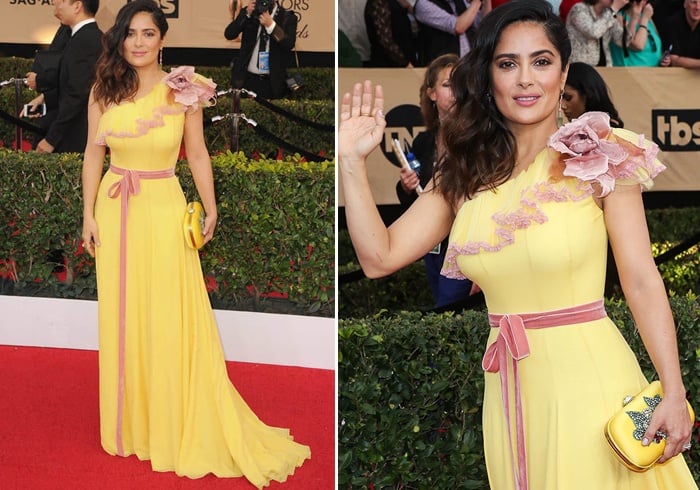 Now, these were 10 times Hollywood style icons turned us down in 2017. We don't really blame these celebs as much as we are mad at the stylists because it's on them to make sure their clients grab the eye balls for all the right reasons.