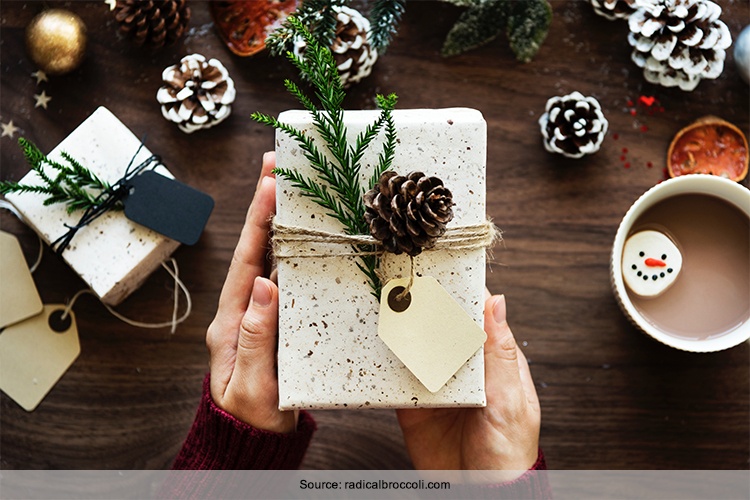 The perfect Christmas gift is not the priciest items but the priceless thought behind the gift. In this post we are going to recommend top 7 eco-friendly Christmas gift ideas, which other than being gorgeous, are also green and favorable to Mother Earth. Here's how to pick the perfect gift whilst taking care of the environment:
Top 7 Eco-Friendly And Ethical Christmas Gift Ideas:
Go ahead and check out our list to add a whole new meaning to your Christmas celebrations this year:
1. Organic Soap:
This can be a perfect gift for those who love using natural products. Organic soaps contain raw ingredients, which are delicate and extracted from eco-friendly resources. Among the many choices, you can look for unique gift packaging made from recycled paper. Unlike commercial soap, a natural one does not contain substances that are harsh to the skin and environment. Instead, it contains natural elements which work wonderfully for the skin. This gift can be perfect for those who love pampering their senses and taking scented baths with exotic products.
2. Woven Basket And Wooden Gift Box:
No one has ever disliked the idea of getting a treasure trove of gifts If you are ever confused about getting someone an eco-friendly gift, then a woven basket or wooden box filled with goodies they enjoy the most can be a perfect idea. Surprise your special ones with a Christmas themed basket, filled with cute things to make them smile. An eco-friendly basket filled with chocolates and homemade cookies, a hand-written card, and a Christmas medley CD will automatically warm up anyone's heart. Or suppose you want to gift this to a creative friend in your life, then consider a set of eco-friendly paints and clay, sustainable wood pencils, recycled paper sketchbook with a handwritten note of encouragement.
3. Natural Vegan Beauty Products:
You may have friends who went vegan and are careful of what kind of products they put on their skin. They will prefer vegan and cruelty-free beauty products as they are less harsh on the skin. So a lovely Christmas gift for them would be a beauty vegan and cruelty-free subscription box. Gift them some luxe skincare products and they will think of you every time they bag a compliment.
4. Yarns For The Knitter:
If you know a knitter and want to gift them something, then offer them sustainable knits and yarns. It is simple to shop for them. Knitters never have enough needles and yarns to complete their project at hand. If you can help them stock their supplies, nothing would make them happier. You can treat them to pure lamb's wool or cashmere in rich colors. The options are limitless.
5. Eco-friendly Aroma Candles:
Is there anything more perfect for the holidays than aromatic candles? For families and homes, it would be safe to create a beautiful atmosphere without adding to the environmental damage. You can find vegan candles that are made from 100% natural wax without paraffin or petroleum waxes. Whether you are getting the candles for yourself or as a gift for loved ones, look up for guilt-free and eco-friendly ones with delightful fragrances.
6. Reusable Food Wraps:
Reusable food wraps are a wonderful idea and a natural alternative to plastic wraps for storing food. These food wraps are reusable, washable, and compostable. They can be used to cover or wrap any food items to keep them fresh and clean for the next meal. Look up for reusable food wraps that are made with organic ingredients.
7. Tree And Seed Gift Set:
A thoughtful gift like a tree and seed set would be a great option to ring in an eco-friendly Christmas. You can choose from an assortment of flowering and fruit plants. Select a seed species that your loved ones would love to grow in their garden to create a lifetime of memories.
That brings us to the end of this list of interesting eco-friendly gift options for Christmas.
Hope you do incorporate these suggestions and take the opportunity to spend a greener Christmas, where you spread love not only to your loved ones but also to Mother Nature.
If you know about any other eco-friendly gift options which are just as appealing as those above, do not hesitate to share them with us. We are always open to new ideas and inspirations!