Happy Birthday Sarah Jessica Parker aka Carrie Bradshaw!!
Has there ever been a television character that taught us about fashion more than Carrie Bradshaw? I guess nobody else has inspired audience in terms of fashion so much that there was a revolution in wardrobe in that era.
Sex & The City wasn't any regular HBO show—the TV series was our bible on love, life, fashion and the pursuit of shoes. And in honor of the birthday of Sarah Jessica Parker, the woman who is referred as the real life Carrie Bradshaw, Fashionlady has come up with a special edition – a trip down memory lane to review the greatest style lessons Bradshaw has taught us all these years.
Do have a look at the famous fashion quotes by Carrie Bradshaw!
#1 The right bag can make an outfit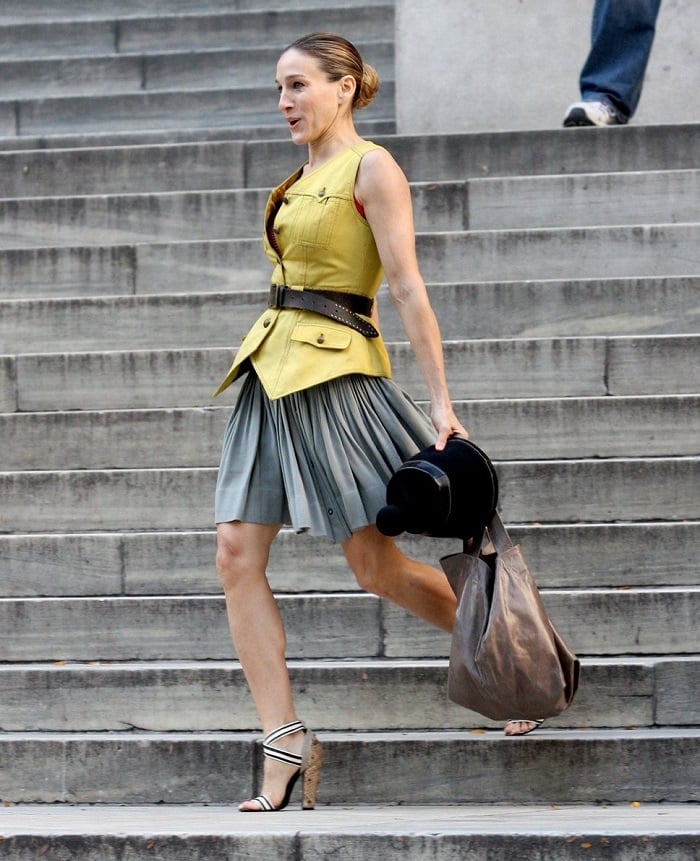 "Balls are to men, what purses are to women. It's just a little bag, but we'd feel naked in public without it."
#2 Never compromise with your taste even if it's for going to McD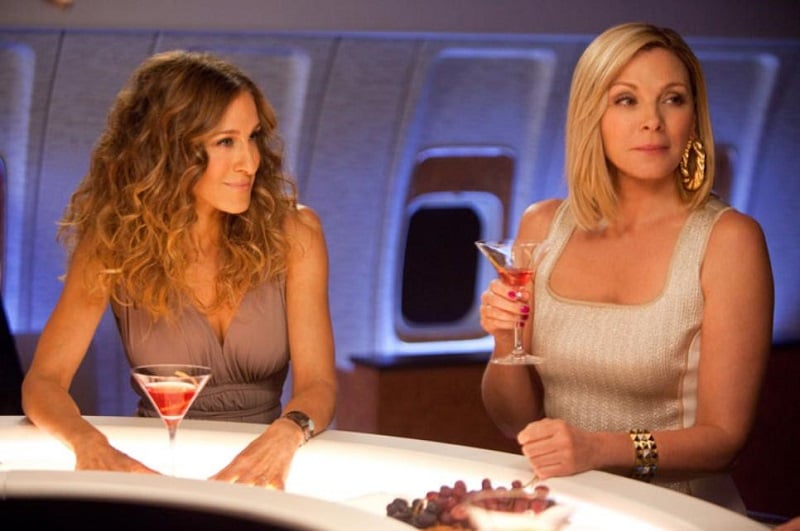 "I'd like a cheeseburger, large fries, and a Cosmopolitan."
[Read More: Sex And The City Fashion]
#3 Your wardrobe is your liquid asset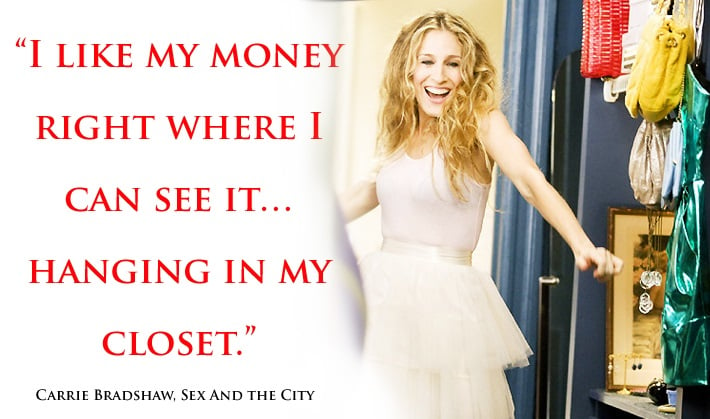 "I like my money right where I can see it…hanging in my closet."
#4 A real good pair of shoes can make you day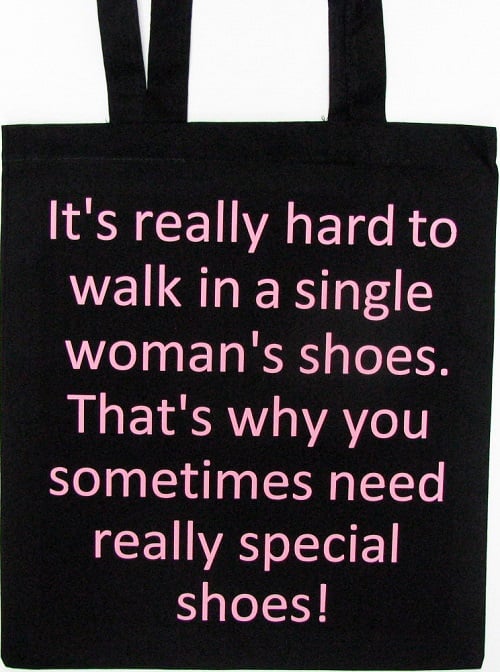 "It's really hard to walk in a single woman's shoes—that's why you sometimes need really special shoes!"
#5 Run to a sale and loose some pounds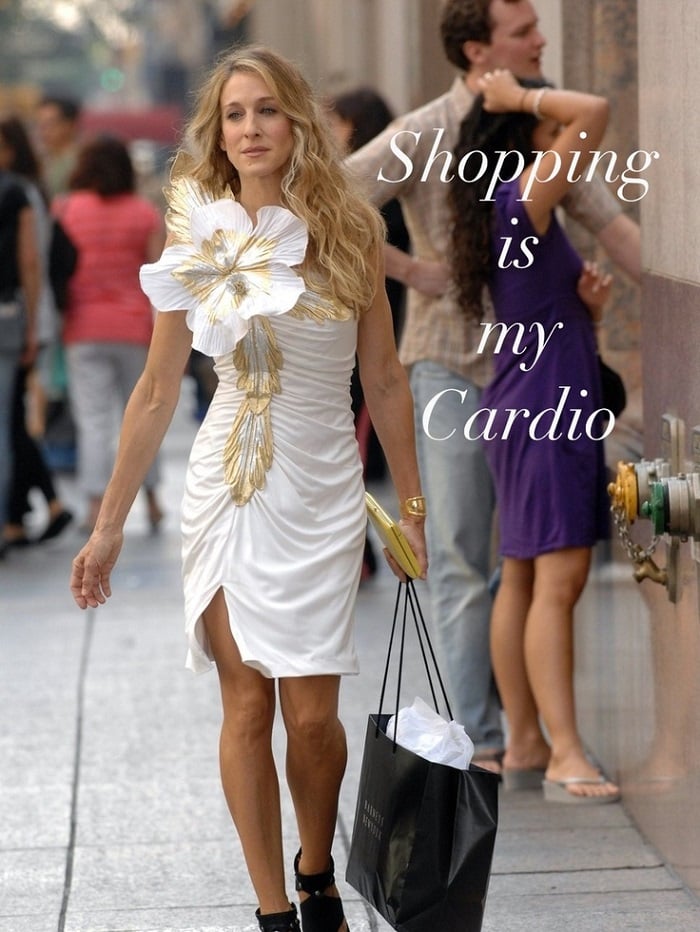 "Shopping is my cardio"
#6 The higher the heel, the higher your confidence is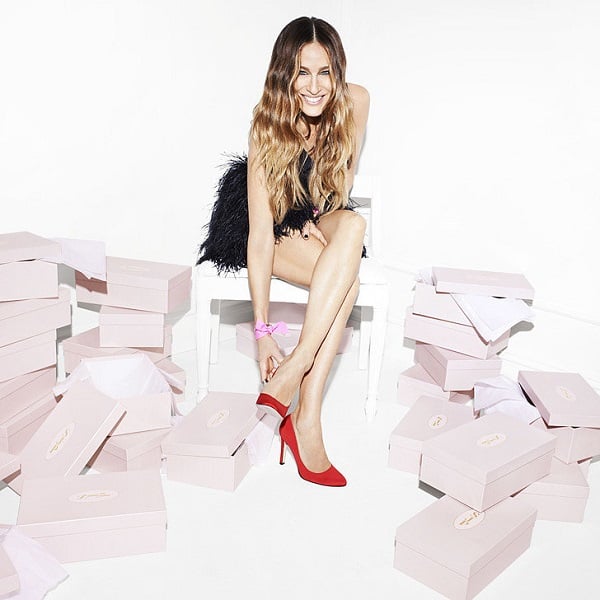 "I'm not afraid of heights…have you seen my shoes?"
#7 Fashion changes; friends are forever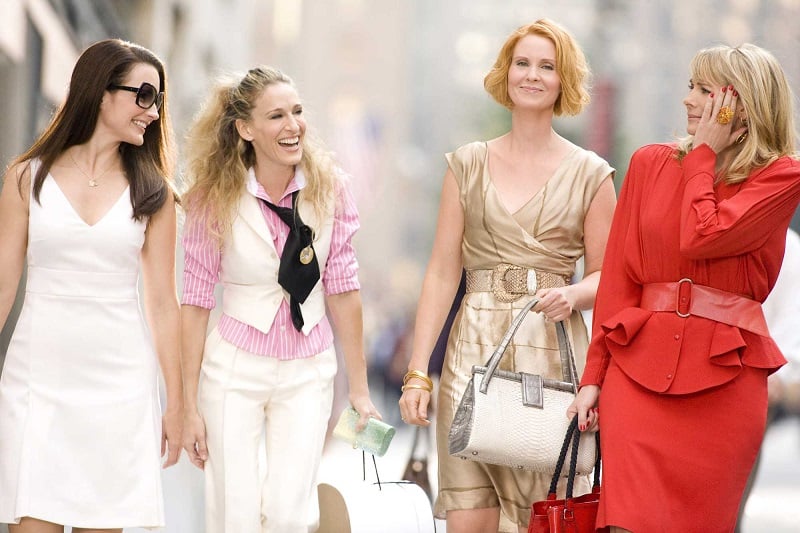 "They say nothing lasts forever; dreams change, trends come and go, but friendships never go out of style."
#8 Head scarves over scrunchies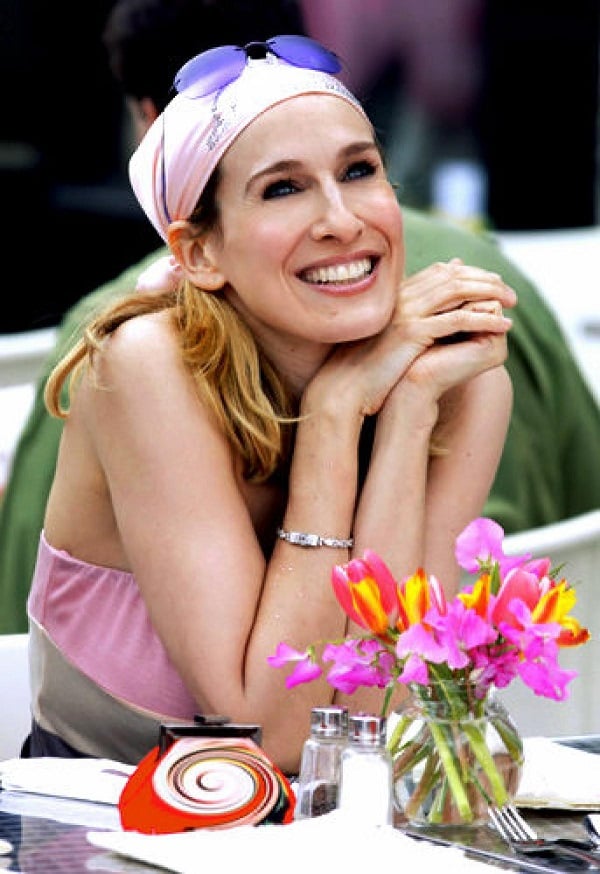 "I loved it…Except for one huge problem. You have your leading lady running all over town wearing a scrunchie. A scrunchie!"
#9 Never apologize for unconventional outfit choices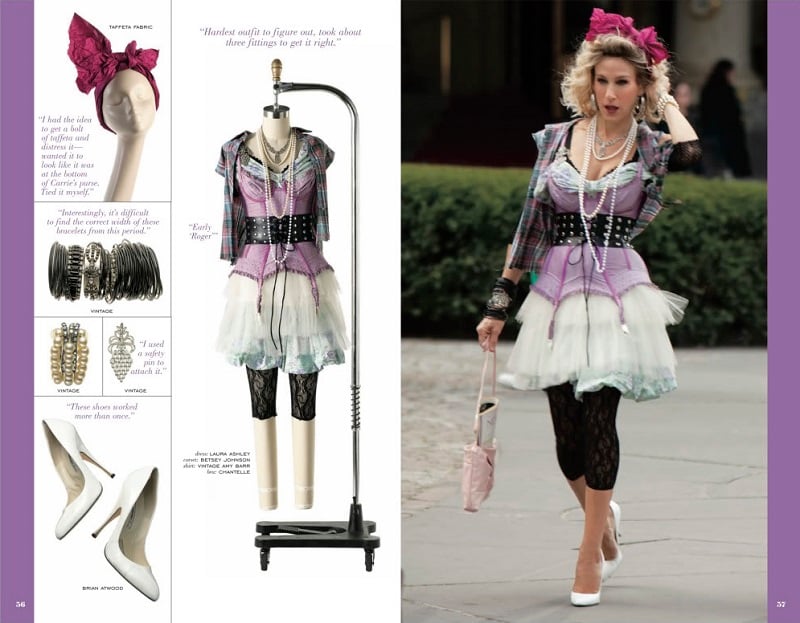 "You shouldn't have to sacrifice who you are just because somebody else has a problem with it."
#10 The perfect fit is worth waiting for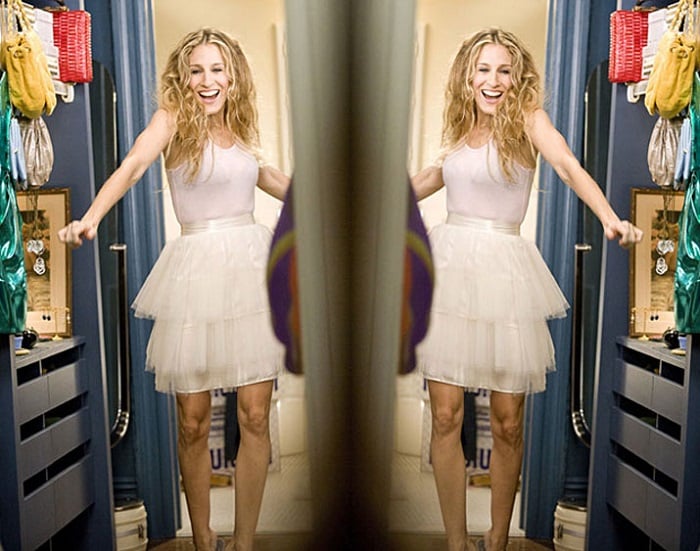 "A relationship is like couture—if it doesn't fit perfectly, it's a disaster." ~ Juliette B. from Sex & The City
#11 Pick designer labels over judgmental labels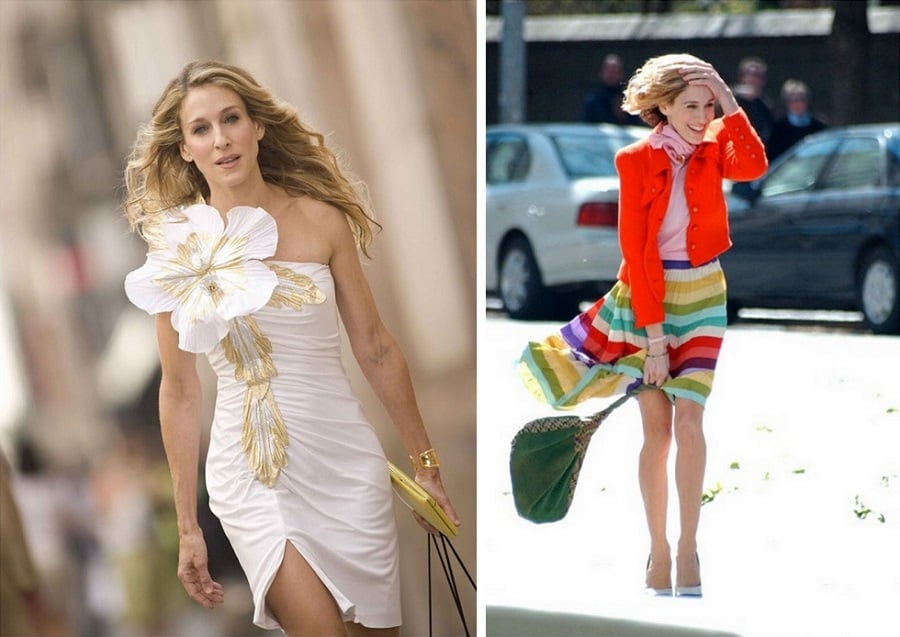 "Some labels are best left in the closet."
#12 Never be too busy to dress up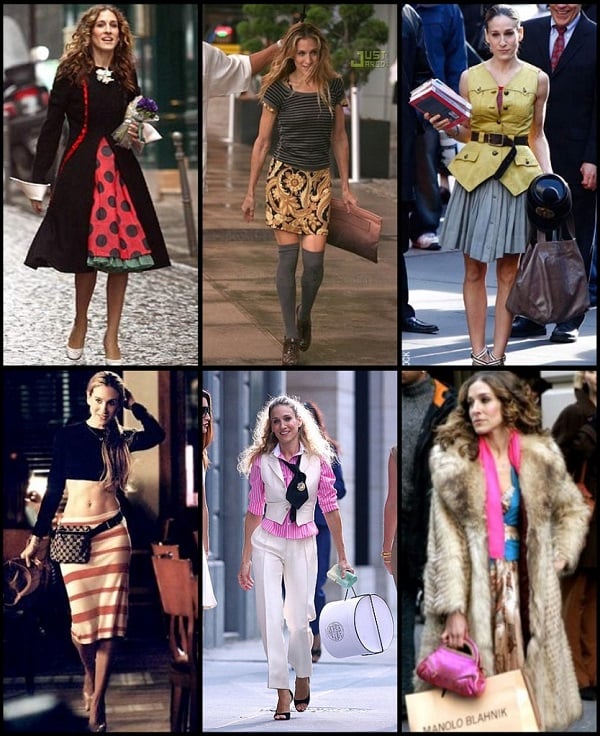 "No matter how fast paced the city is, I always manage to get my clothes on before I leave the apartment."
#13 A drop necklace is a great way to highlight your décolletage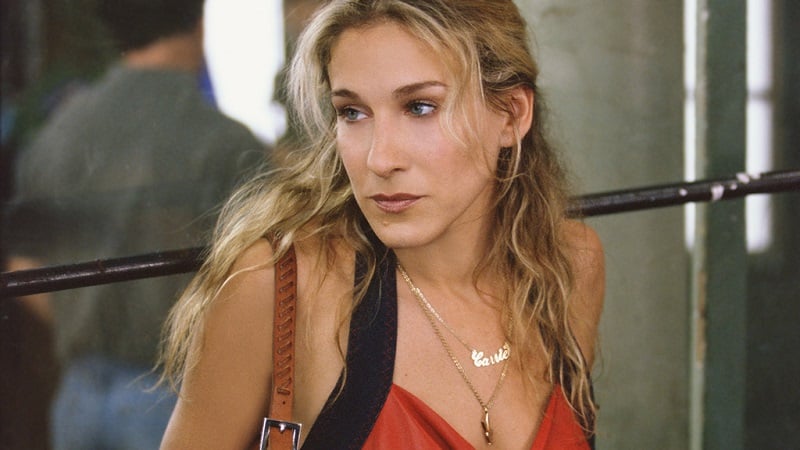 "Maybe the best any of us can do is not to quit, play the hand we've been dealt, and accessorize what we've got."
#14. Take your lingerie to the streets—where it can be better appreciated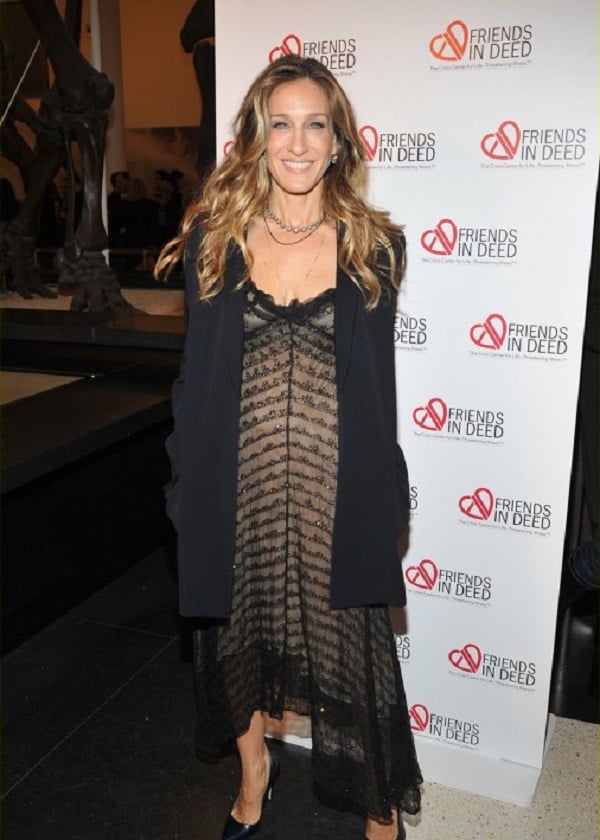 "I've never understood sexy lingerie. I mean, what's the point? The guy's only going to take it off."
#15 If you love white then pick a good detergent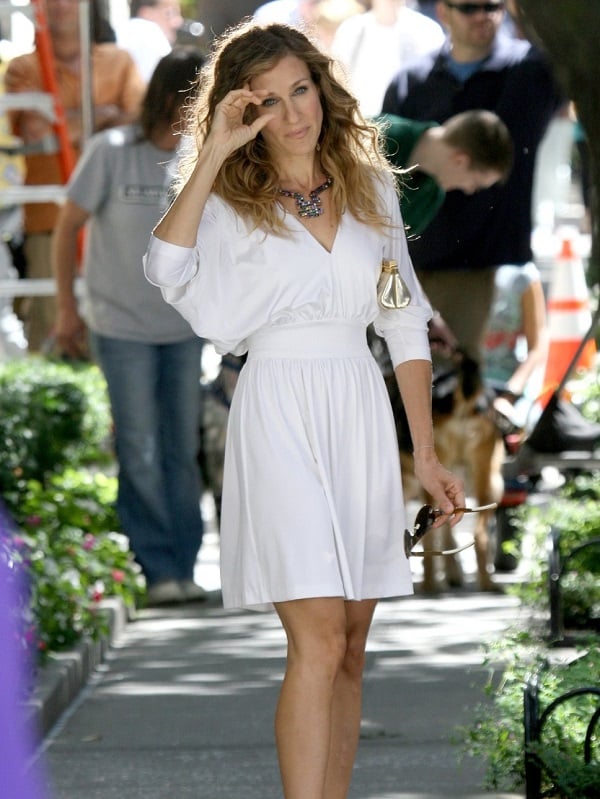 "I will never be the woman with the perfect hair who can wear white and not spill on it."
16. A classic stripe is never out of fashion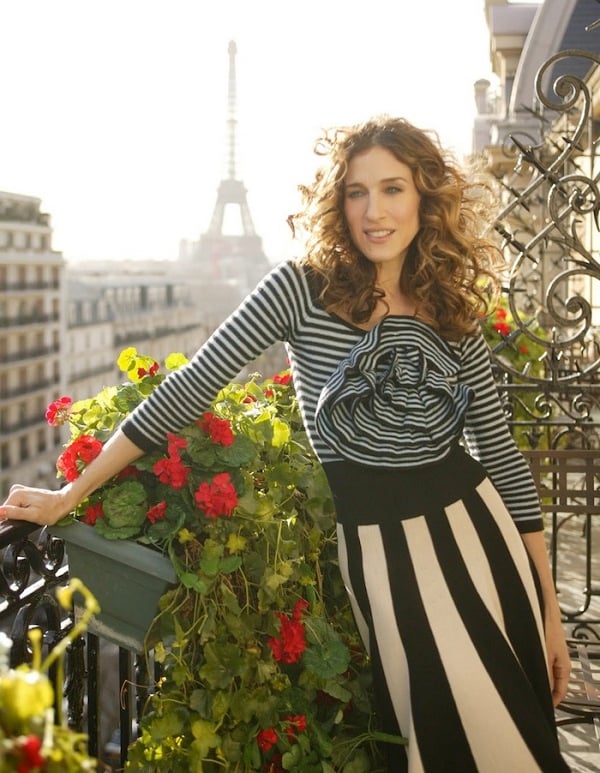 "This isn't about stripping, it's about striping."
Sarah Jessica Parker not only gives Vogue a quick tour of her gorgeous NYC brownstone apartment but also answers 73 random questions covering everything from her favorite vacation spot and where she would get a tattoo to what Oprah is like in person and the hardest thing about being a mom. Check out this exclusive video interview from Vogue! 
Hope you enjoyed this special edition on real life Carrie Bradshaw!