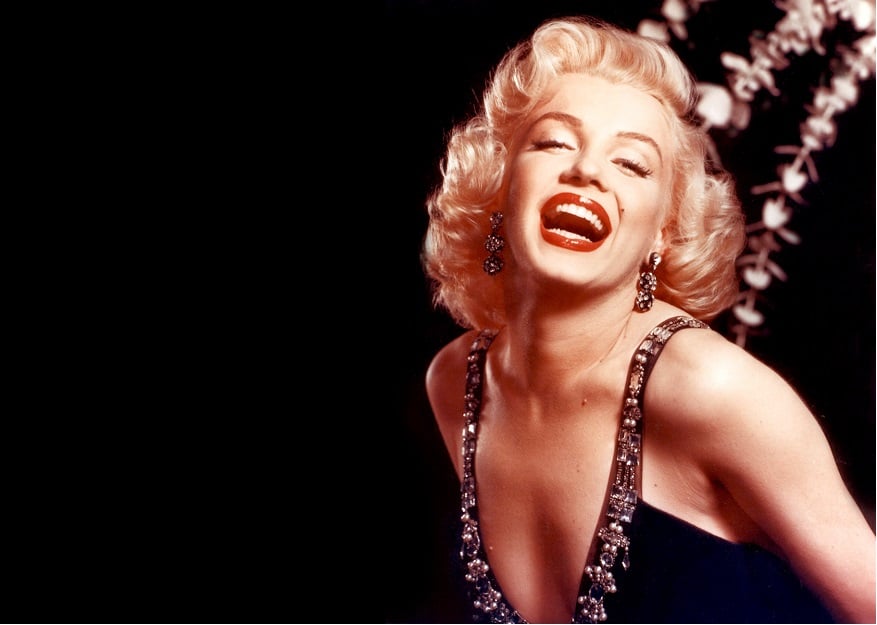 Five decades have gone since the Hollywood legend Marilyn Monroe passed away, but her charisma is still killing her admirers. There is no match to Monroe's style statement. The blonde hair, red lips, the beauty spot and those hips have awe-inspired millions.
Her enigma was such even her successors, who are today dominating the silver screen, completely smitten to have emulated the iconic Monroe. If you knew the hit TV show, Smash, is based on her glamorous life cut short by tragedy. The icon, who would've turned 88 this coming June, possessed an impeccable beauty, charm and presence that still lingers today with some triggered memories through these celebrity emulations.
No matter how hard these actresses tried, nobody could get close to what she actually was. Even many can dispute what she stood for, but no one can deny her influence. It is arguably the fact that she is irreplaceable just like Madhubala of Bollywood.
Marilyn Monroe may have been one of a kind, but that hasn't stopped devotees from copying her iconic look, as well as her sexy-sweet demeanor. Check out these glamorous 20 stars who have imitated Monroe's iconic style as a form of flattery. Keep scrolling!
#1 Scarlett Johansson – Strike a pose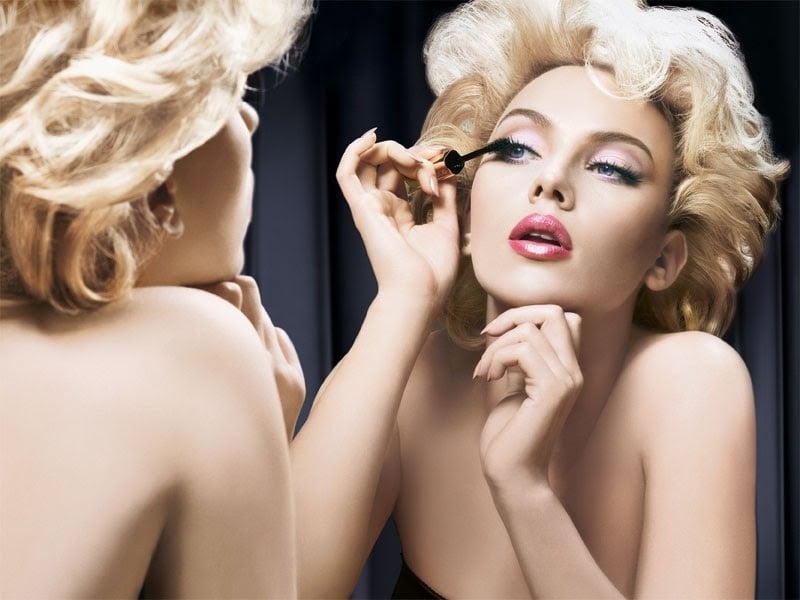 In the 2009 Dolce & Gabbana beauty ads, Scarlett Johansson personified Marilyn flawlessly and glamorously. While Scarlet bears a resemblance to the star, it was surprising to see a raspy-voiced Johansson speaking in Monroe's soft, childlike way in her recent Dolce & Gabbana makeup ad.
#2 Gwen Stefani  – Taking inspiration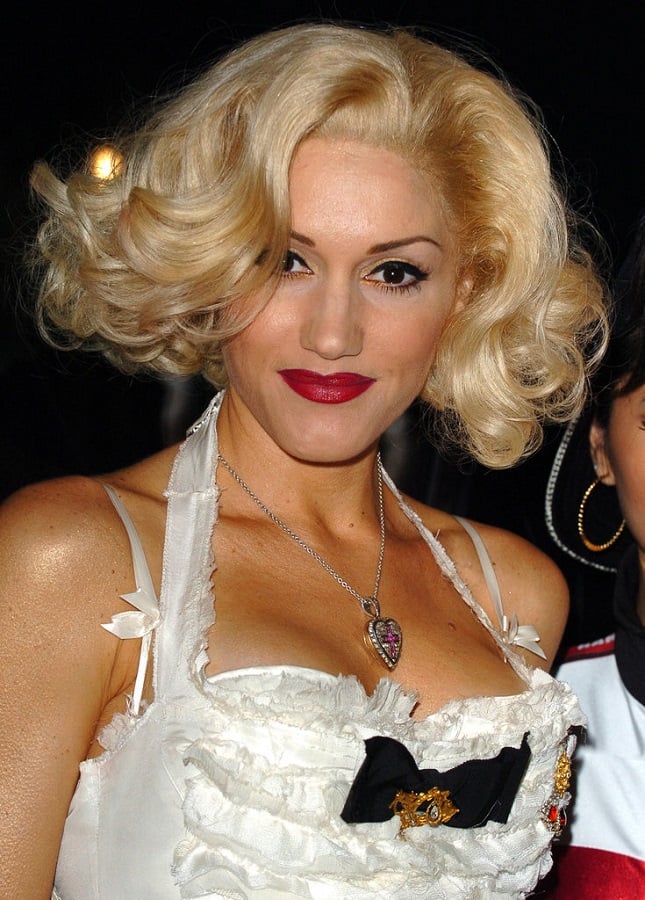 Marilyn's unique yet simple approach to beauty (whether it's about her blonde hair, red lips, or the way she wore her eyeliner, all her styles have inspired Gwen Stefani from day on, which is pretty evident from the pose she strikes.
#3 Madonna – Blond Ambition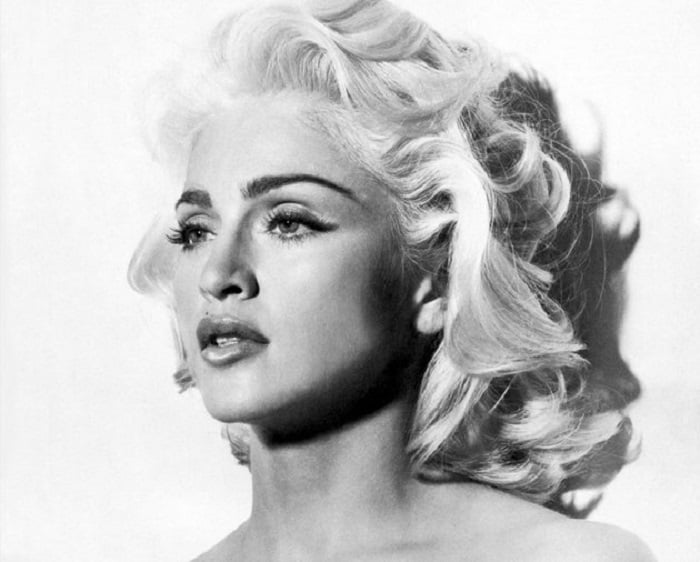 Throughout her career, Madonna has continually infused Marilyn's style and beauty into her looks, despite her multiple transformations. In 1985, Madonna paid homage to Monroe with her "Material Girl" video, a close replica of Monroe's "Diamonds Are a Girl's Best Friend" performance in Gentlemen Prefer Blondes. An icon in her own right, the renowned chameleon has tried countless looks, but always returns to blond.
#4 Lady Gaga – Short & sweet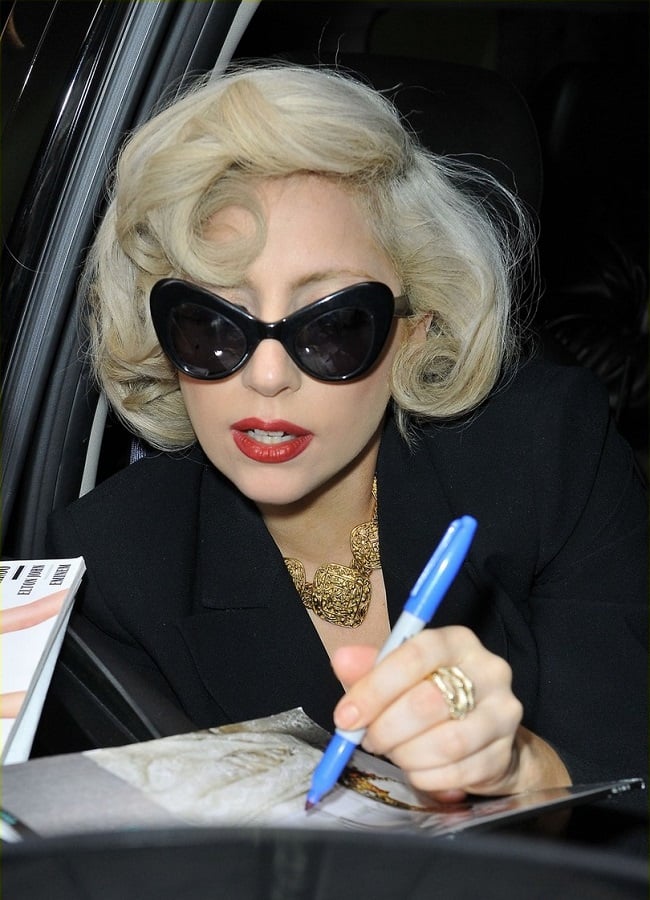 Lady Gaga is the dark, though beautiful, version of Ms. Monroe. The self-proclaimed Mother Monster, who keeps everyone on their toes with her outrageous costumes, she often prefers to keep her beauty look reminiscent of Ms. Monroe. Before her Monroe-inspired Happy Birthday performance for Bill Clinton, the music sensation had opted for a very Marilyn blond bob and dramatic black liner on her upper lids with a retro touch. With this soft version, Gaga seems to be also channeling some of Monroe's sweetness.
#5 Nickie Minaj – Glamazon a la Marilyn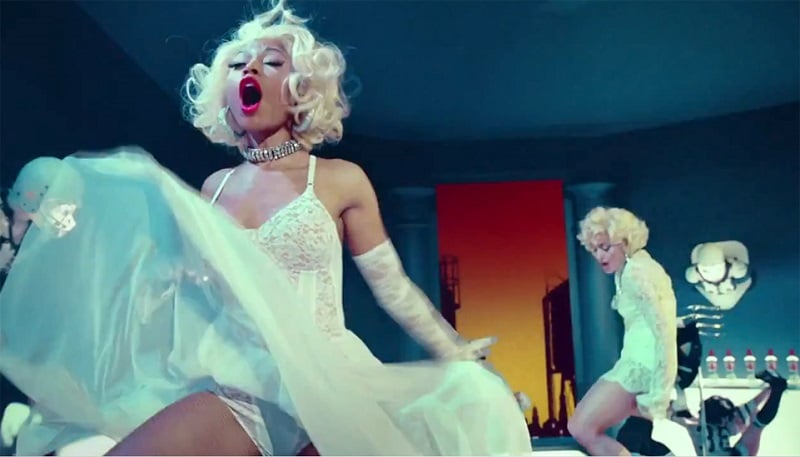 After trying a variety of wigs, something happens when Nickie Minaj puts on those blonde coils. Perhaps it's her inner glamazon a la Marilyn that gave her the tint.
#6 Rihanna -The editorial interpretation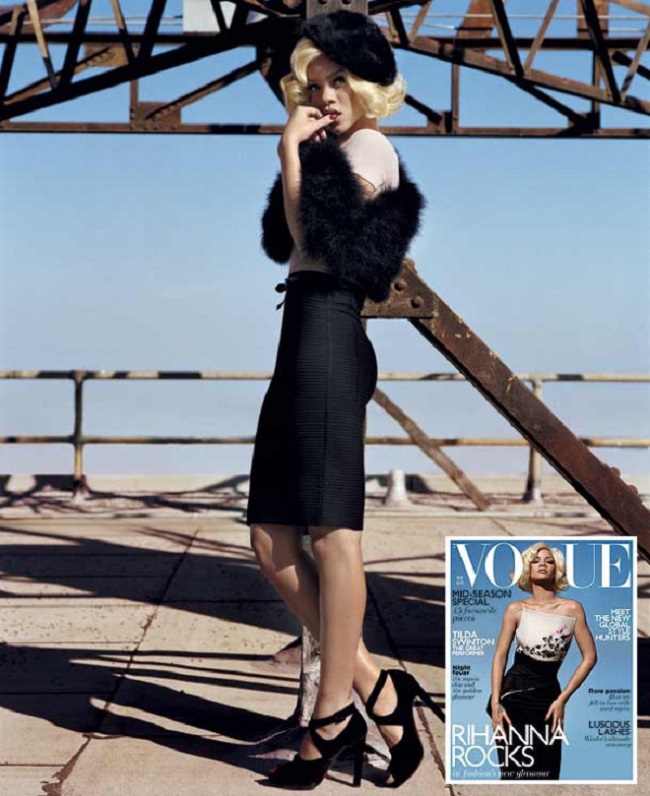 Last year Rihanna was seen channeling an editorial interpretation of Marilyn for Vogue UK. The pop star showed some of her hidden talents as she gave a striking Monroe pose that was incomparable. And photo shoot has indeed got to be one of Rihanna's best.
#7 Janet Jackson – Twenty-Foreplay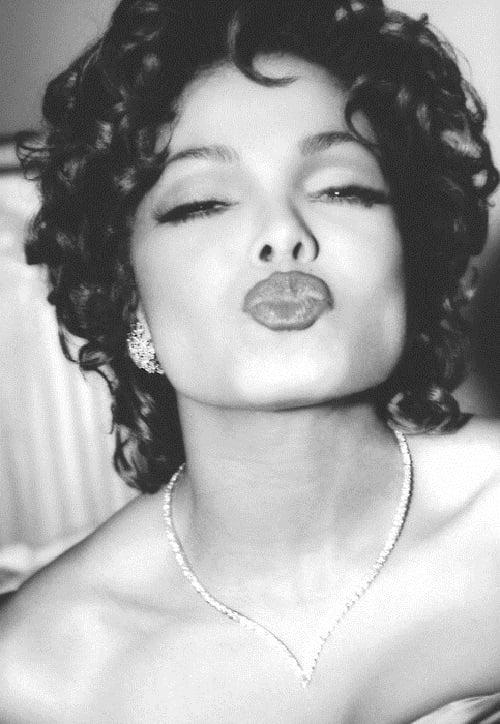 Janet Jackson is not blonde, but she effortlessly managed to channel the Hollywood legend for her "Twenty-Foreplay" video back in the 90′s.
#8 Lindsay's Marilyn obsession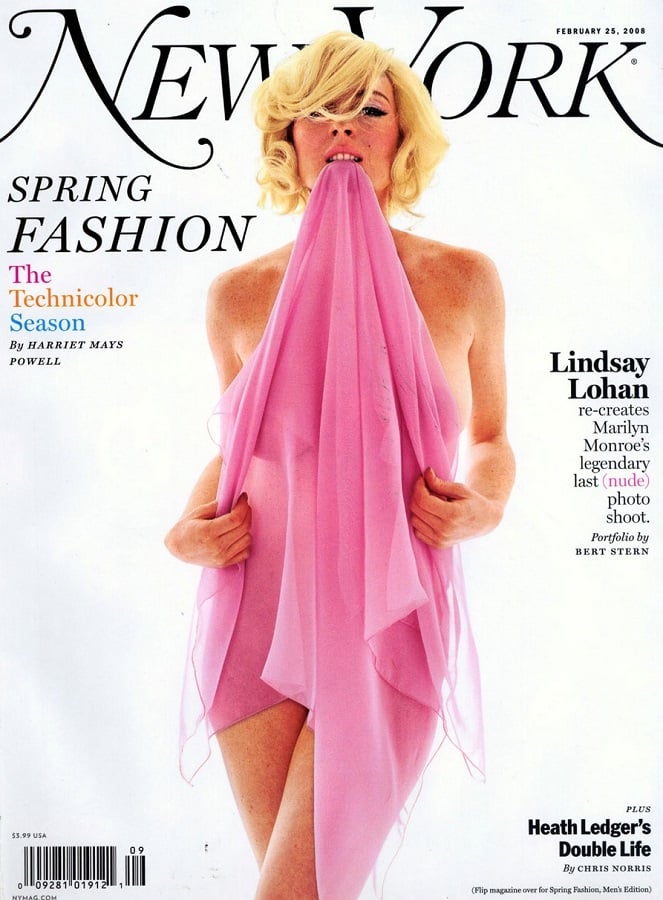 You can blame Linsay Lohan's Marilyn obsession for her notoriety. Ever since LiLo's blonde ambitions, she has been trying to imitate the legend every chance she gets; as she did for fashion bible Vogue and New York Magazine. In 2008, Lohan famously posed as Monroe for a New York magazine story shot by Bert Stern, the same photographer who shot an almost identical series with Monroe right before her death.
#9 Kate Moss – I am a woman now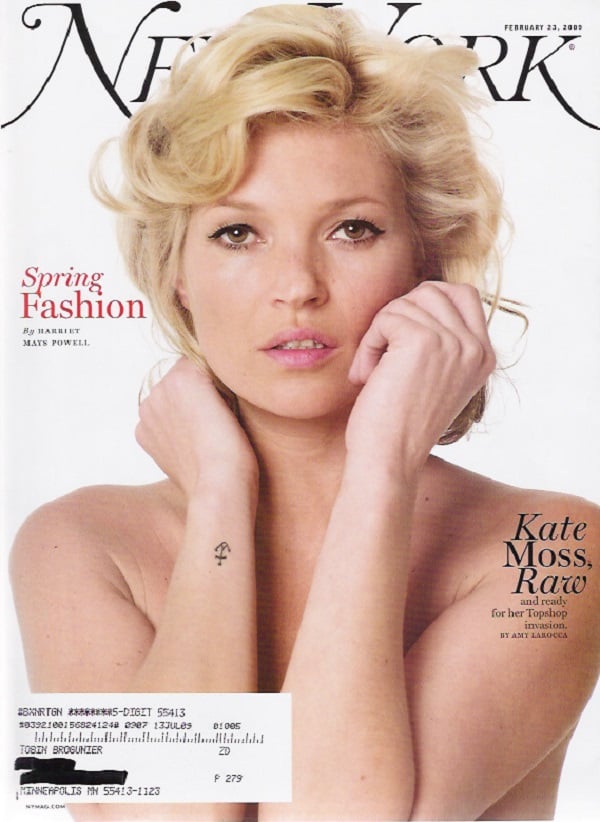 The once wafer-thin Kate Moss posed as the ultimate curvy icon for New York Magazine's February 2009 cover. Apparently the magazine hit newsstand gold with the Li-Lo cover, so they decided to give K-Mo the ol' Ma-Mo treatment, too. "I'm a woman now!" Moss exclaimed in the accompanying interview. The whole Marilyn Monroe photo shoot thing is like a weird, cult-ish Hollywood rite of passage.
#10 Anna Nicole Smith – Guess who?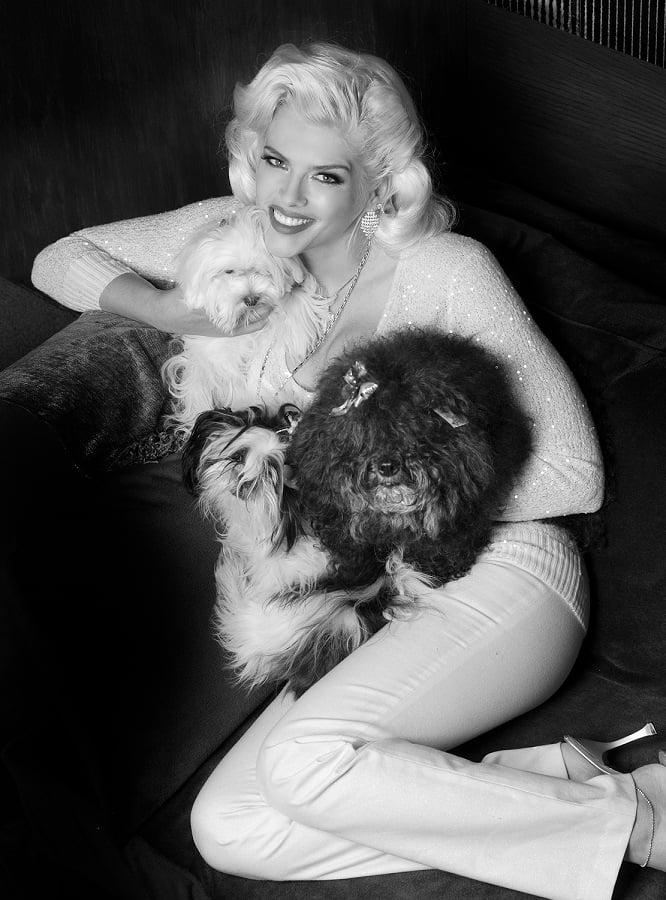 Probably more than any other star, Anna Nicole Smith craved for embodying her icon, which was pretty vivid from her Guess Jeans ad campaign in the early '90s. In a tragic coincidence, both women died of drug overdoses under mysterious circumstances.
#11 Debbie Harry – To dye for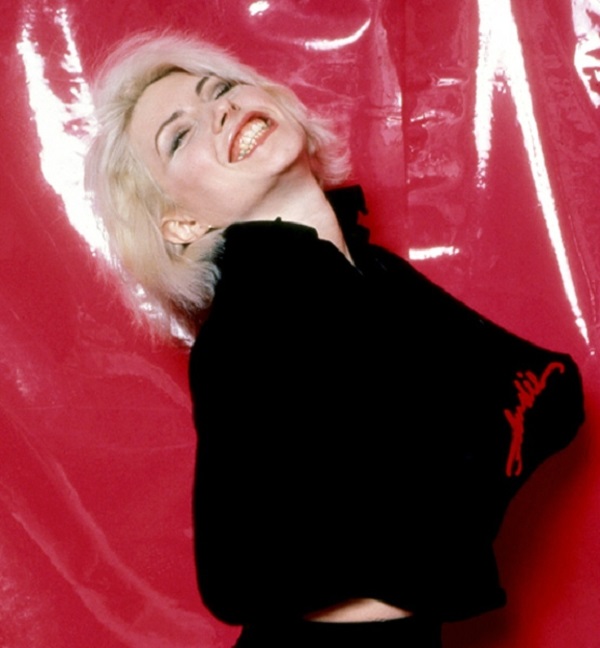 By the late '70s, Monroe's influence had already captured the retro stars including Debbie Harry, who always imitated her style. She had once said, "I wanted to be like her—that's why I decided to dye my hair." The legendary rocker was adopted at a young age and had said that, as a child, she fantasized that Monroe was her mother.
#12 Ashley Judd – Best Dressed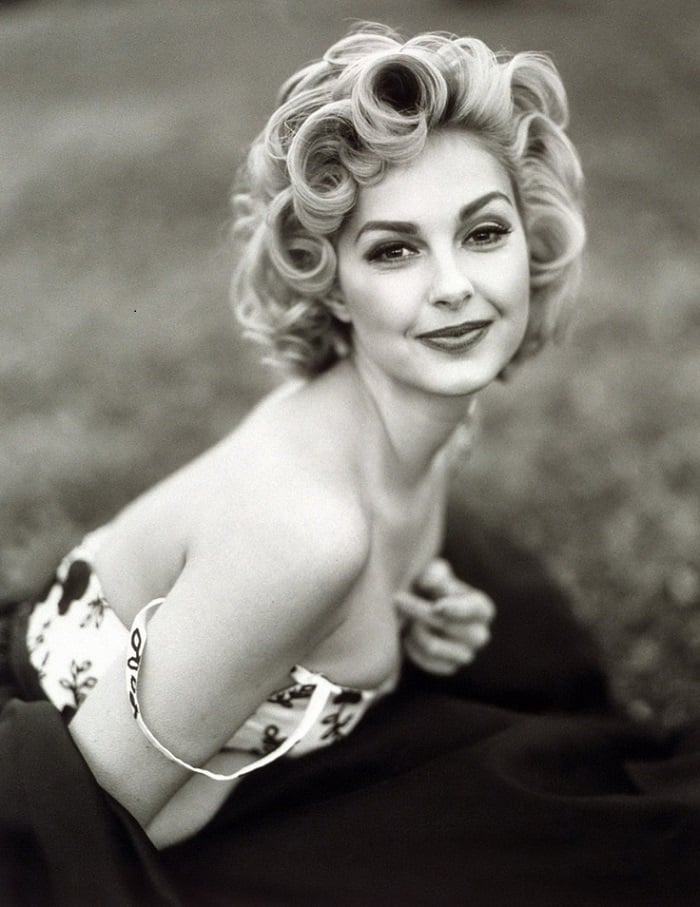 After Ashley Judd played Norma Jeane to Mira Sorvino's Monroe in the TV movie Norma Jean & Marilyn, she felt lucky to have her own bombshell moment (minus the blond) wearing a version of Monroe's famous halter dress.
#13 Angelina Jolie – Hitting the Bottle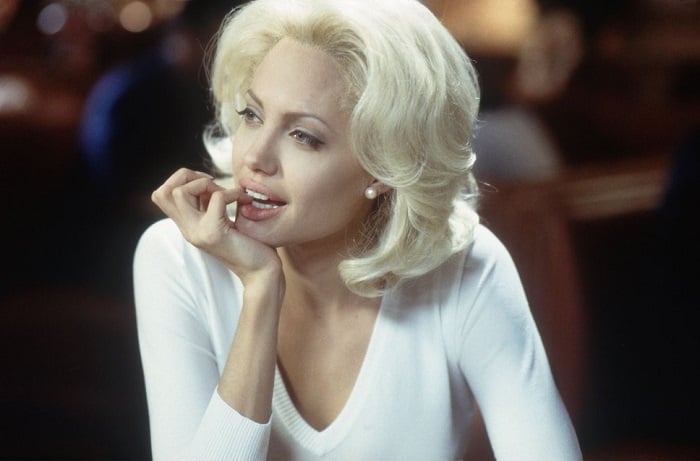 In real life, Angelina Jolie's public persona is more mysterious and brooding than Monroe's ever was. Will you admit this? If yes then you'll always find a tint of Marilyn in her. For her 2002 role in Life or Something Like It, Jolie went platinum by way of a heavy dose of peroxide.
#14 Drew Barrymore – Bubbling Over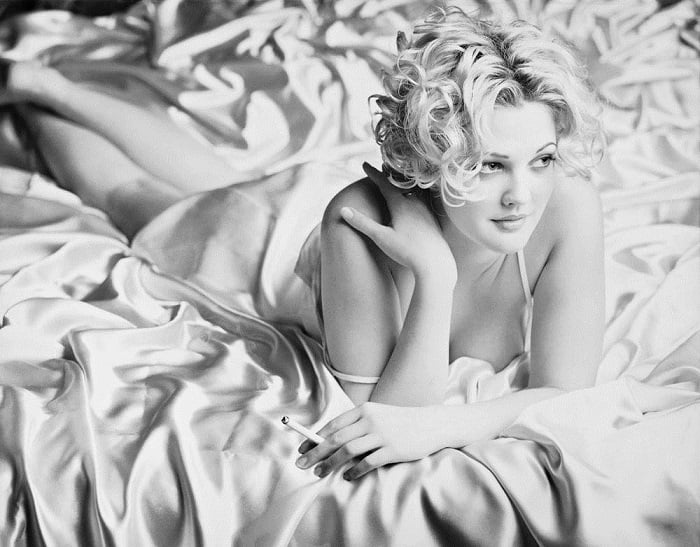 Like Monroe, Drew Barrymore also has the bubbly factor that's unmistakably natural. On the red carpet, Barrymore has been frequently seen swapping her laid-back Bohemian style for Monroe's sultry, glamorous look. Her shimmery blue shadow and pale pink lips are a playful update.
#15 Penelope Cruz – Wigging Out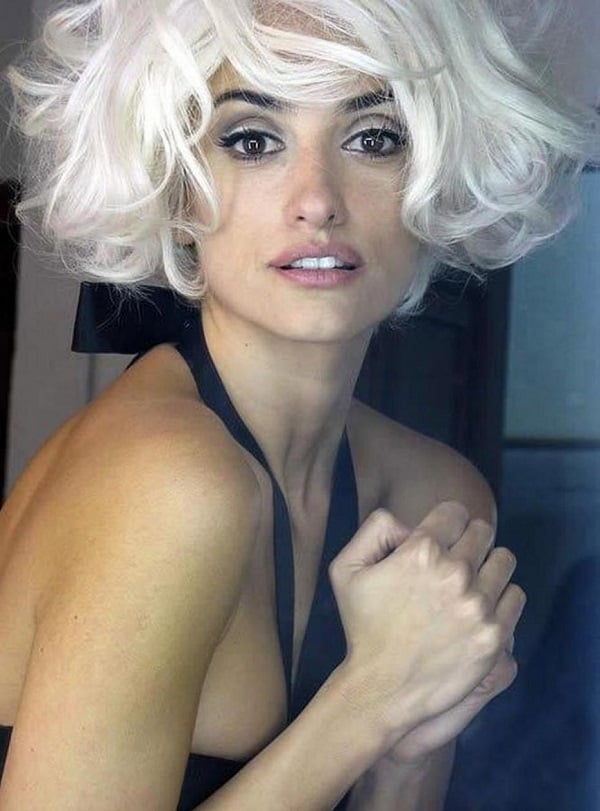 Even Spanish actress Penélope Cruz couldn't escape the Marilyn mania and was seen channeling the blond bombshell for her role as an actress in the 2009 film Broken Embraces.
#16 Paris Hilton – Such A Tease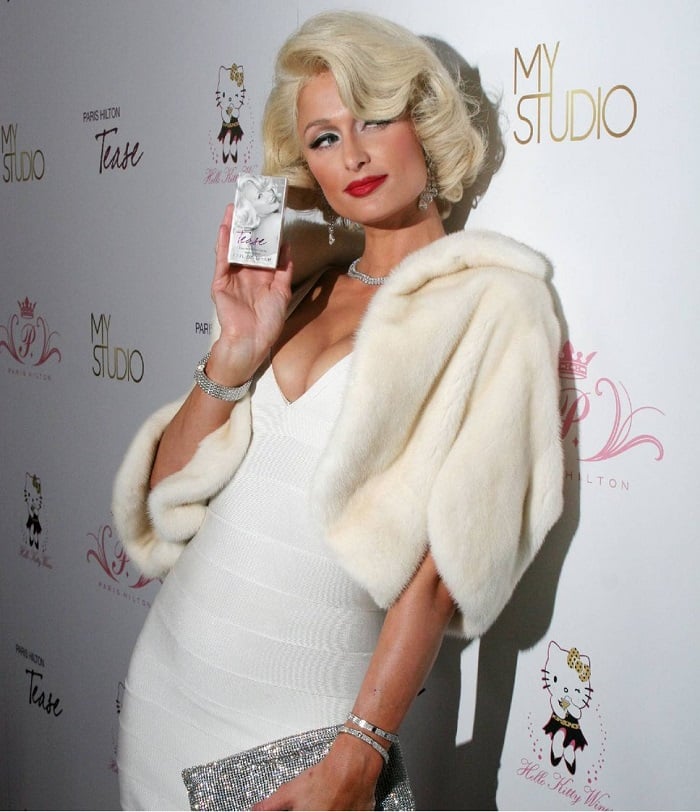 For the launch of her new perfume Tease, Paris Hilton unfortunately looked more like a Halloween-costumed version of Monroe rather than someone taking inspiration from her.
#17 Agnyess Deyn – White Hot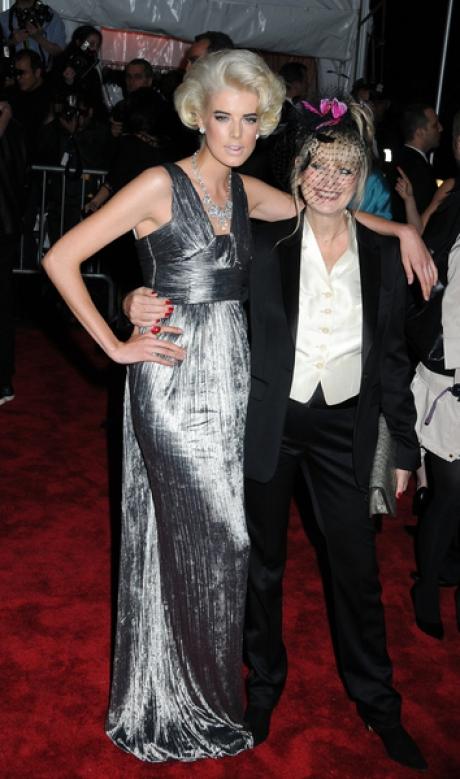 Normally more punk than glamour-puss, model Agnyess Deyn brings out an alter ego that's remarkably Monroe-like. We love the way her pale lips gives the look a futuristic feel.
#18 Megan Fox – Idol Worship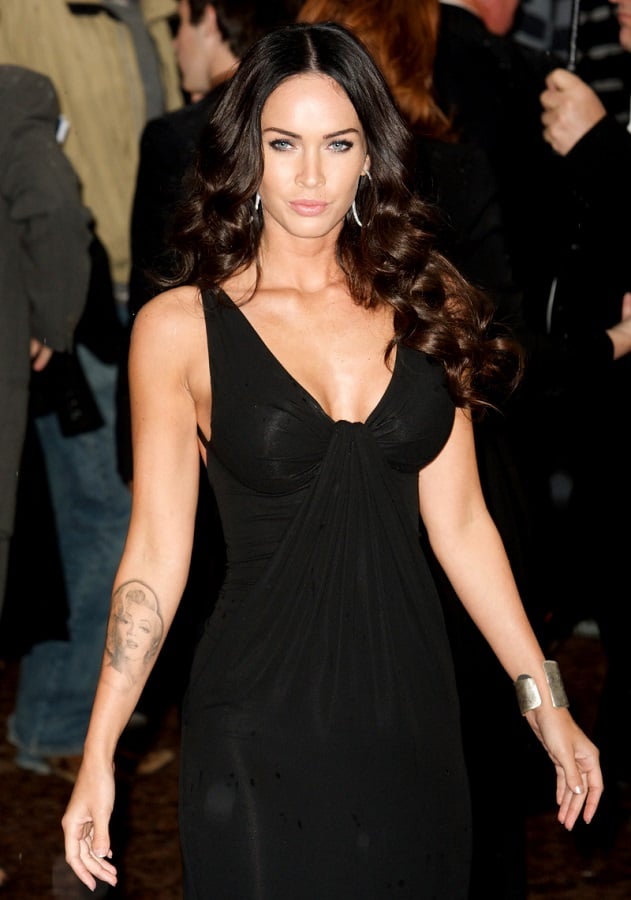 A self-proclaimed die-hard Monroe fan (she has a tattoo of the star on her arm to prove it), Megan Fox goes Marilyn by way of her hot pink dress, whilst keeping her signature dark strands. She channels the fitted number hearkens back to the one Monroe wore for her "Diamonds" performance.
#19 Kelly Osbourne – Sheds pounds to do Monroe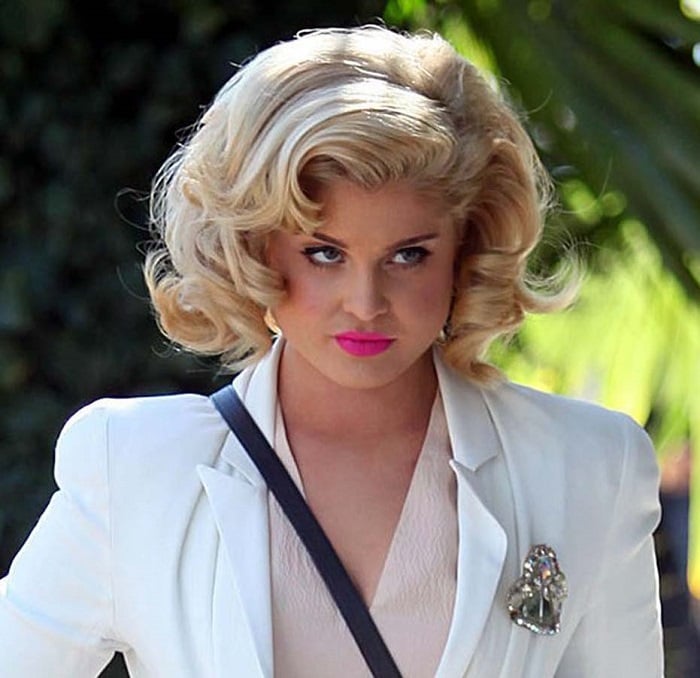 Soon after her weight loss session this past year, Kelly Osbourne emerged with a curvaceous figure similar to Monroe's. Soon after, Osbourne upped her Monroe likeness when she debuted this platinum blond bob.
#20 Michelle Williams – Double Duty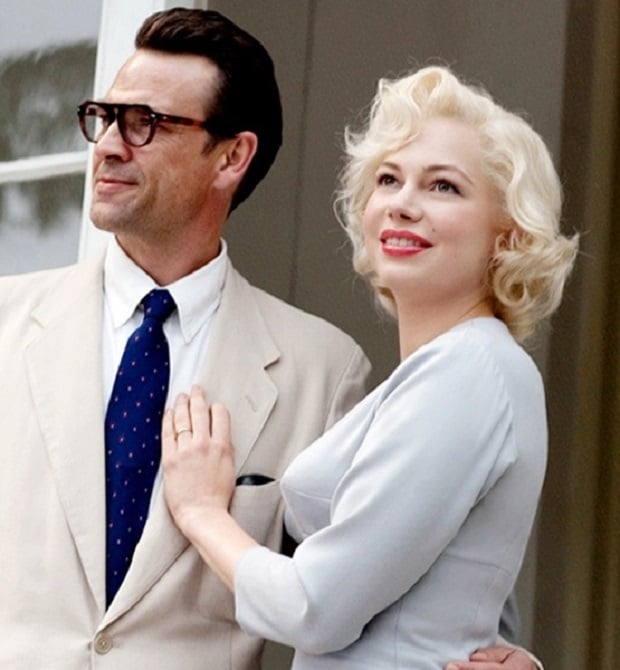 To get ready for My Week With Marilyn, Michelle Williams reportedly gained weight in addition to lightening her hair to an intense platinum shade. Appearance aside, Williams has said that she also had to learn to play two Monroes: the public "character" and the more real, private one.