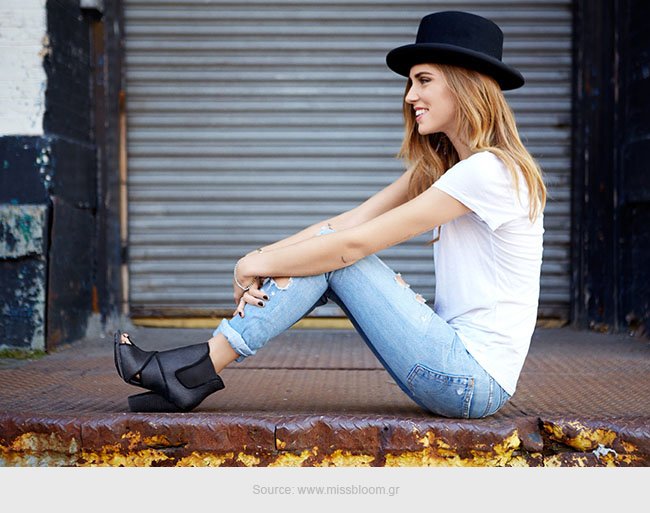 Like a diamond, some things stay forever. In fashion, such styles are called classics. One example is Chanel's Little Black Dress. And in casuals we have the White shirt and blue jeans combo – you just can't do without at least a pair of these in your wardrobe. Both the white shirt and blue denim has been a wardrobe staple for years now.
So what makes this style timeless? Of course it's minimal and easy charm. Also the versatility – if styled right, you can wear a white shirt and blue jeans anywhere. Want proof? Ask the celebrities who flaunts their denims with white even on the red carpet.
Wear it with a blazer and you can easily stay stylish in the office. Slip on a leather jacket and you have the edgy look. Step into a pair of heels and you have high fashion. As accessories and makeup changes, the white shirt and denim combo's attitude changes too. It's not just the jeans that is glamorizing this look – no, not anymore. We have denim shorts and dungarees in our style books too. Apart from the basic white shirt, try frilly tops, vests and t-shirts also.
Check out a these trendy ways to style a white shirt/top and blue denim.
Splash of Colour
If you still think white and denim is boring, add a bit of colour to your look. This could be a stylish bag or some accessories. Colour-blocking is very much in trend nowadays. Why not try a statement neckpiece in neon colours with a basic white shirt and blue jeans. You could slip on bright red heels too. Make sure the jeans are skinny and the shirt well-fitted.
Go Edgy
Take a pair of skinny jeans – better if it is a de-stressed style. Pair it up with simple white t-shirt or vest. Throw on a leather biker jacket and step into a pair of high heeled booties. Now no one can call your outfit simple. If you don't have a biker jacket any crop jacket with metal detailing would do. Complete the look with aviator shades and a sling bag.
Pretty in Prints
To add some ladylike elegance to your white top and blue denim outfit, try floral prints. Blazers, belts or a scarf would do. You could also try prints on your footwear and accessories. Chevron print is a big trend these days. What about a printed sling bag with that skinny jeans and frilly white top?
[sc:mediad]
Bold Blazers
Want to wear jeans to the office? Team it up with a formal white shirt or even a simple tee and throw on a structured blazer in neutral shades. Black and navy blue blazers look best for this look. If you can be more liberal with the colour, try a bright red or green. For footwear, stick to black pumps. Add a classy watch and thin chain with a pendent to complete the look.
Leave it Loose
In our country summer is eternal, except for a few winter months in the north. Loose clothes are your best choice to stay cool. Try fitted jeans with a loose white shirt or denim shorts with a stylish off-shoulder white top. For the girly look, try a frilly top in lightweight fabric like chiffons. If you are up for some quirky styling, try a loose denim dungaree with a white vest or cropped t-shirt.
So which style are you going to try out first? Let us know if you have an interesting white and denim style.