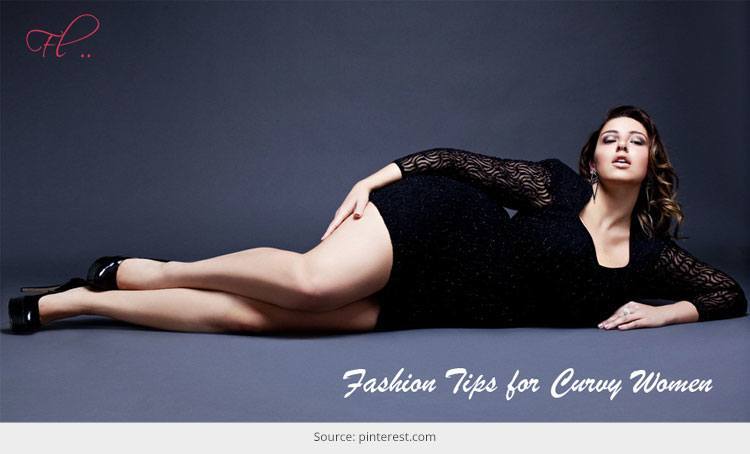 Did you know?
As per the recent study by University of Texas, it is found out that men like curvy women!
Of all the figures, I have always loved the curvy shape. Curvy women are always sexy with their best assets. These are the real women in the run and are commonplace in Asian countries, especially India.
Because of their higher number in the women's population, fashion designers along-with apparel manufacturing companies have proclaimed that 'curvy is in and is the new black!'
The size zero mania has now eventually faded shifting the fashion industry's focus to something practical that is at large. The skinny figure is a passé now, allowing the fully-figured curvy thing to be the trend these days.
Thinking about curves and you'll get an array of celebs' names in the list, such as Kim Kardashian, Beyoncé, Kim Cattrall, Catherine Zeta-Jones, Adele and none other than JLo. These celebs have never shied away from flaunting their curves and this is the reason, this particular body shape now epitomize sexiness in the eyes of every man.
I have rounded up 8 fabulous fashion tips to help you flatter your assets like never before and believe me you'll soon come out of the 'I hate my body' syndrome. Moreover, you'll return to thank me for motivating you embrace and love your curves. Do have a read!
1.  Choose the perfect lingerie
I have already written a couple of posts in length explaining how a right bra can alter one's look. And I'm sharing it once again. Choosing the right bra for curvy women is crucial. It won't be wrong to say that 8 or 9 out of 10 women wer inappropriate bras that do not go with their shape. A right bra can surprisingly make you look slimmer, defining your curves strategically.
2.  Let go the over sized clothes
Most of the women tend to wear loose and over sized clothes if they feel they have put on weight and if they are curvy, they can just end up looking like awfully loathsome. As per fashion experts, these women should avoid wearing such clothes as they look heavier than they usually are.
Instead they should always flaunt their feminine curves without overdoing it. Stay away from clinging and body-hugging clothes, as they will damage your personality displaying every single flaw of your body.
The idea is to go for tailor-fit clothes that complement your body shape, highlighting your small waist and other best assets of your body. A well-fitted buttoned-up blouse with a flared skirt combined with a custom-fit blazer can create wonders to your personality.
3.  Peek-a-boo with little cleavage
Women with curvy figure should avoid turtlenecks and high necklines. V-style necks suit their demeanor and with an elongated silhouette, they can elegantly flatter their natural figure.
So, if you've them you can flaunt them, but do not over do the styling as it will only make you look vulgar. The cleavage showing is highly critical, so you should be extremely careful in flaunting them. Even a bit of peek-a-boo can be offensive such as at workplace or any religious place.
[sc:mediad]
You can also go for scoop necks for daytime.
4.  Waist belts can be your savior
If you more often wear western outfits such as shift dresses then waist belts are must-have in your wardrobe. A statement waist belt can dramatically enhance your look, making you look slimmer by highlighting your small waist and defining curves.
Go for broad belts for your A-liner to have greater flattering effect.
5.  Maintain the knee-length factor
Whether you're wearing skirt or a dress, always take it as thumb rule to end the hemline of your dress at the point where your limbs tend slimming down. You should opt for dresses that smoothly fall above or just beneath the kneecaps. This will make you look taller and slimmer.
6.  Sheath dresses are great options
Sheath dresses are perfect for curvy women. These dresses are specifically designed to hide the flaw areas, while shifting the focus at right spots. These dresses usually have V neckline, helping you keep up the mystery with little snooping.
Always go for light-weighed and drapery fabric to smoothly fall on your curves. Even a wrap dress can give you the flattering look. Pick a dress that hugs your hips, skims flawlessly on your lower half, while nipping your waistline.
7.  Be very choosy with skirts
Always go for high waist skirts and make this as a point to remember. Low waist skirts, jeans and trousers will always cut your figure at the largest part of your body, thereby dragging unwanted attention at the extra pounds on your hips and lower part of the body.
You should always wear something that hides your flaw areas. An A-line skirt can be a great option for skimming your hips. And if you've a flat tommy then pencil skirt can be a great choice to pull off a sexy silhouette in you.
8.  Bold and statement accessories
Nobody can flaunt the bold accessories than women with curvy figure. Long necklaces, chunky bracelet, over sized cuffs, danglers etc. can complement your look, while small-sized accessories such as studs can get lost in your personality.
Apart from the jewelries, you can also go for over sized bags such as tote bags, even a maxi bag can add scoring points to your style quotient. Avoid clutches, they are not of your type unless you're wearing a party-wear gown or heavily embroidered saree.
Bonus Tip: Do not over do the things. Less is always more for you, suppose if you're wearing a statement neck piece then minimize other accessories. Your clothes should always be sleek and elegant. Avoid frills, ruffles and any such thing that is an unnecessary exaggeration.
Prefer solid and earthy colors than crazy patterns and prints. Do not go for large prints as they can make you look heavier. Go for a great hairstyle like Adele to complete the overall look.
Hope this helps! Now flaunt your curves with style!