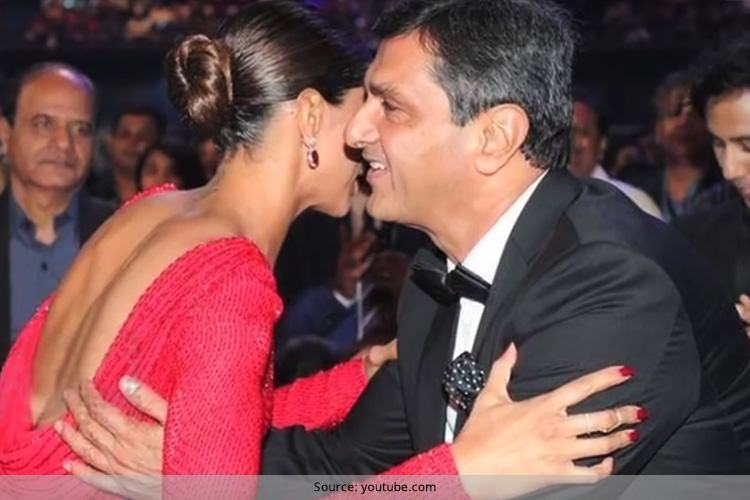 Remember the saying, "A son is a son only till he gets one, but, a daughter is a daughter, All Her life!". We were reminded of this father-daughter unconditional love recently, at the 61st Filmfare Awards, when a daughter after winning the best actress award, read out her father's letter.
[Also Read: Bollywood Actresses At The Filmfare Awards 2016]
Deepika Padukone won the Filmfare Best Actress award this year for her role in "Piku". Dressed in a red sequinned Ralph and Russo gown, the star walking down the stage with that long trail, looked nothing less than a princess. It was when all those seated were expecting the usual acceptance acknowledgments, that Deepika took everyone by surprise. She chose to share this win with her father by reading out a letter written to her and sister Anisha, by Prakash Padukone. The veteran badminton champion had written this letter long time ago, when Deepika was nothing more than being just his daughter.
Tears rolled down her eyes as she read out the inspiring yet comforting letter from her father. Few excerpts exceptionally bring out the relation Deepika shares with father Prakash Padukone.
"If you succeeded, it would make us proud, but even if you didn't, you would not have any regrets that you did not try".
"When you are home visiting us, Deepika, you make your own bed, clear the table after meals, and sleep on the floor if there are guests at home. If you occasionally wonder why we refuse to treat you like a star, it is because you are our daughter first and a film star later."
"In those days, there were no stadiums and courts where sports people could train. Our badminton court was the wedding hall of the Canara Union Bank. The foundation on which I based my career and my life was the refusal to whinge or whine about anything."
"The cameras that follow you everywhere and the arc lights will eventually fade and what will remain is the real world."
"In the end, when your career is behind you, what remains is family, the friends that you have made."
Now we are sure of the saying, "behind every successful daughter is a loving and believing father."
Clink on the link below to watch the whole video of Deepika reading out the letter