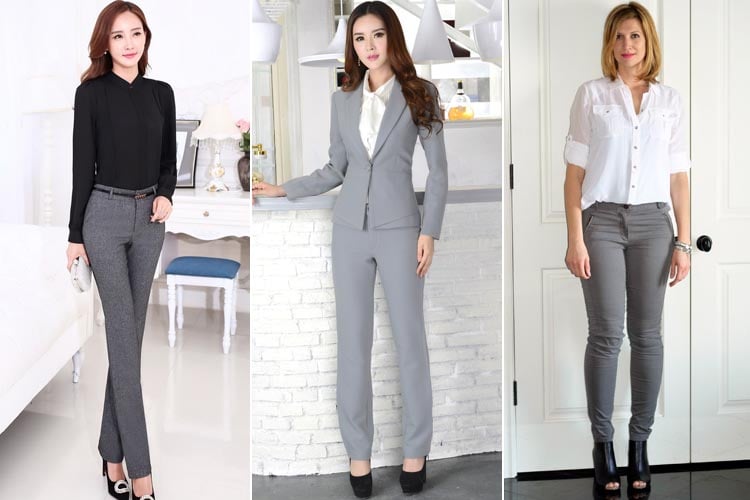 Grey pants are trending high nowadays mainly in outfits for business and work casuals. They look sincere and cultured, and fit in wholly with your office environment. If you're reading this article you're probably either joining an office or have no idea on how to pair grey pants with the rest of your clothes. Right? Well, don't be embarrassed. Although, styling your casual work outfits can be tricky; we're here to help.
[Also Read: What To Wear With Red Pants]
How To Dress In a Grey Pants Outfit
Let's see how to match grey pants outfit. The key is the colour combination. A colour pallet needs to be assimilated to understand what to wear with grey pants. Grey is a rather neutral colour, so many colours coordinate well with it. It fits with nearly all colours and all their shades.
The Sweater Look
Grab a pretty knitted sweater and team it up with your grey pants. A nice colour combination that will work with this is a pink sweater with grey. White will look rather elegant also. The grey and pink will function wonderfully to form a classy garb.
To highlight this look, wrap a scarf around your neck with these colours.
[Also Read: What To Wear With Maroon Pants]
The Blazer Look
Wear a fresh white shirt over your grey pants and adorn a blazer over it. The colour of the blazer can be either black or grey, to correlate with the rest of the attire.
Tuck your shirt in to get the foolproof office ensemble.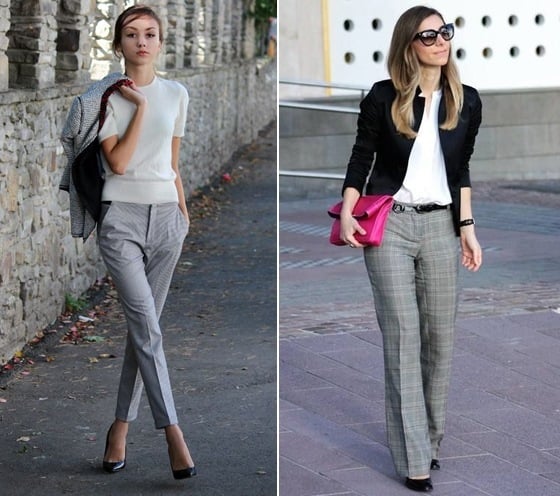 The Belted Blazer Look
Another similar attire; put on grey trousers with your grey blazer and button up the blazer. Tie a belt around your torso region to get the dashing work outfit.
[Also Read: What To Wear Under A Blazer]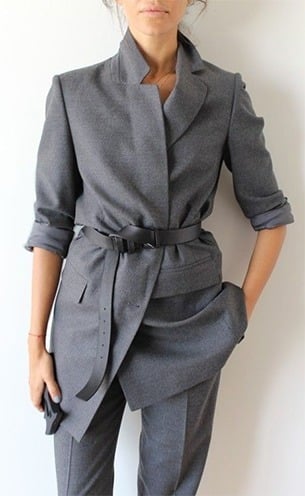 The Shirt with Ruffles Look
Get your wide leg grey trousers and pair them up with a shirt or blouse which has ruffles and put a cardigan on top. This one will always be stylish.
[Also Read: What To Wear In London]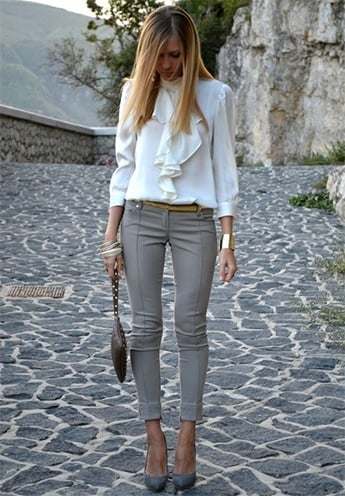 The Muscle Tee Look
Own a muscle t-shirt? Why not pair it up with your grey pants and dress down for office. Looks really fab!
[Also Read: What To Wear With Green Pants]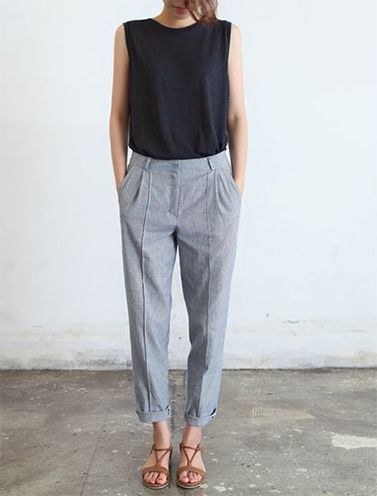 The Crop Top Look
Wear your crop top with your grey pants. Along with it bedeck yourself with a necklace and grab your office bag!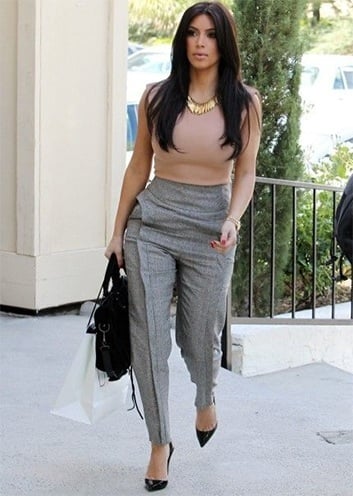 The Long Coat Look
Pull on your Grey pants along with a crisp pastel coloured shirt and nice long coat. Slip in to some heels and you're good to go.
[Also Read: What To Wear Under A Dress]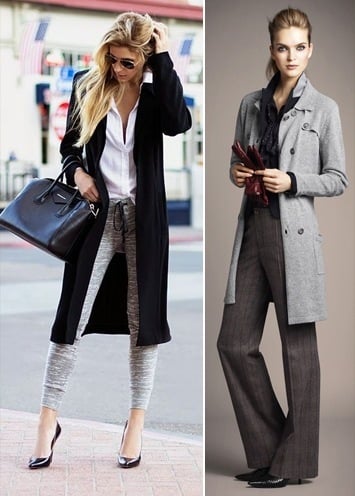 The Tweed Cover-up Look
All that's needed is a silk blouse and a tweed cover-up with your grey pants. Accessorize simply with a neckpiece wear some open-toed heels to finish up the look. Simple and fashionable.
[sc:mediad]
The Turtleneck Look
You can try on your turtleneck sweater with your grey pants. And complete by jumping into some sneakers. You're ready!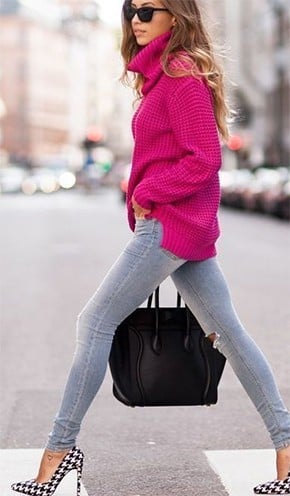 The Suit Button Vest Look
This get up is really elegant. You'll need to purchase a three-piece suit set which contains – slim straight grey pants, suit button vest and a jacket (preferably all in grey!). Put them on and slip in to some peep toe heels.
[Also Read: What To Wear Under Flannel]
It can be donned without the jacket also.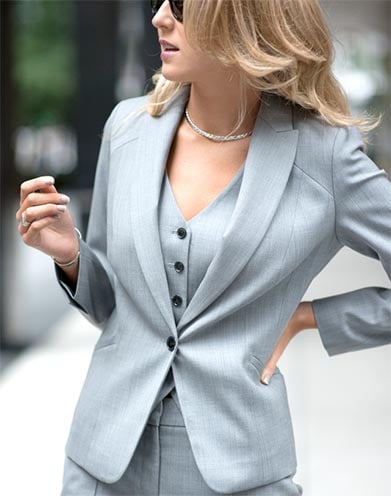 The Printed Jacket Look
Have a softly printed jacket, suitable to wear formally? Dress in this along with your grey trousers or ankle pants. Has a splendid overall look!
[Also Read: How To Wear Straight Pants]
The Wide Legged Trouser Look
You can pull this outfit off completely if you own wide legged pants. Just team them up with a formal silk shirt and blazer. It's that elementary!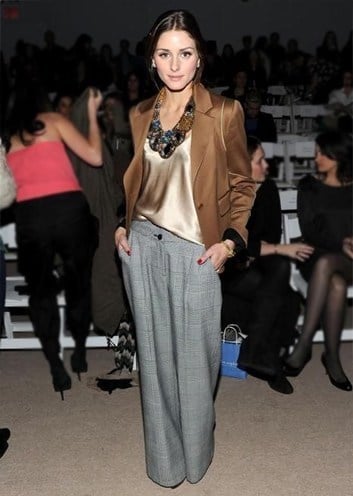 The Printed Greys Look
Have a pair of printed grey pants? Don it with a black coloured shirt and pale coloured or crisp blazer in neutral tone. Looks great, right?
[Also Read: What To Wear Under A See Through Dress]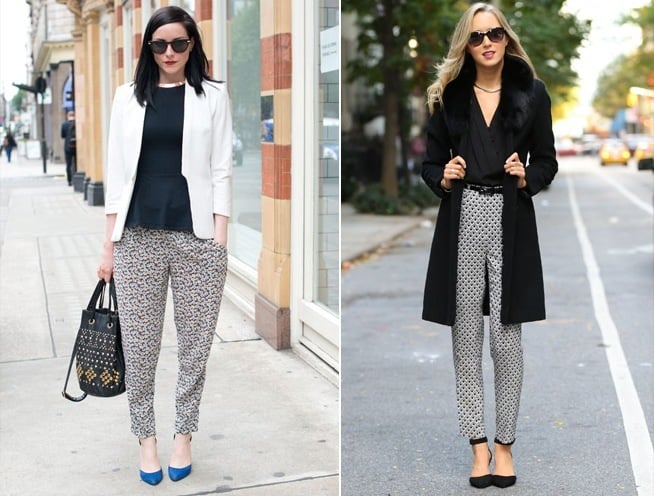 The Tie Look
Who says only men can wear ties? Just put on your grey pants with a crisp white shirt and decorate with a tie! You'll look stunning.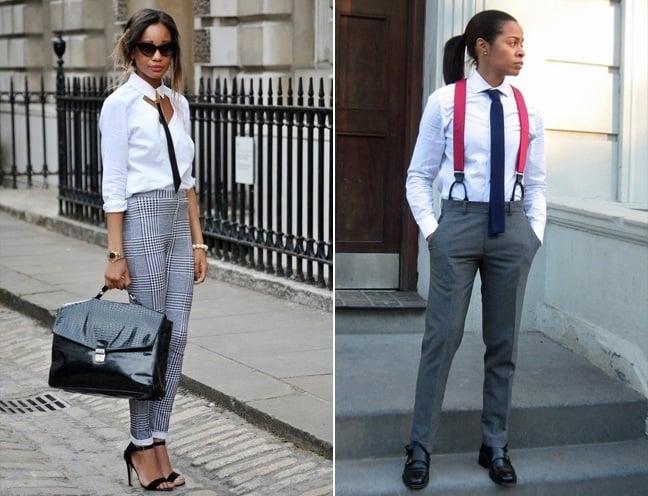 The Leopard Shirt Look
Button up your leopard printed shirt or overcoat and combine with your grey pants. A remarkable combination.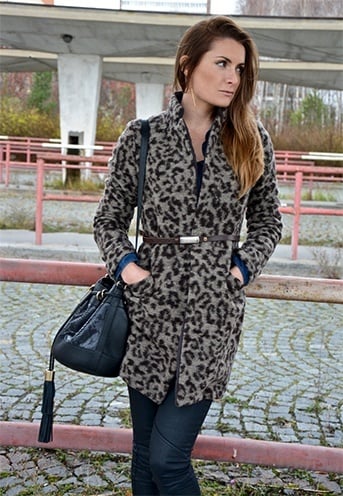 The Leather Jacket Look
Just put on your leather jacket, fur vest or leather fur overcoat with your grey pants and transform your office getup in to an exciting night time attire with ease!
[Also Read: How To Wear Leather Pants]
So now you have gotten a glimpse of ways to wear business casual with grey pants. Started trying these out already? Do! Have fun mix and matching these shades of grey and make your own collection of business casual for women and getting that perfect look!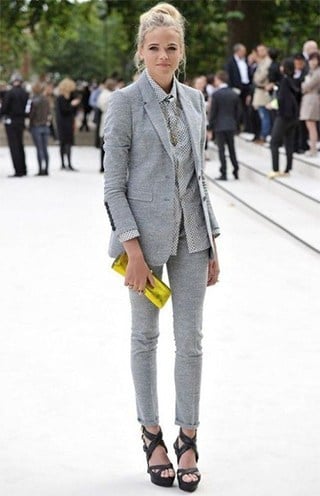 Images Source: pinterest.com