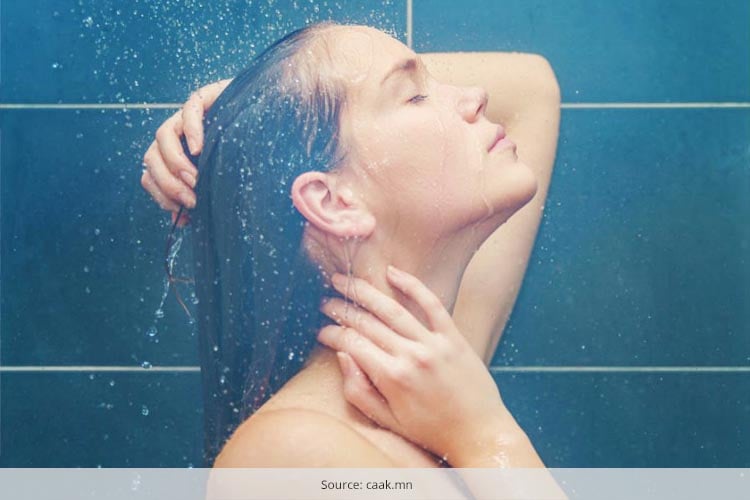 Before you enter into the shower and apply a generous dose of shampoo, we would want you to read this post on head bath tips. There isn't a perfect time and an imperfect time as such when it comes to applying head bath tips, but if you know the basics, you then are set.
Head Bath Tips
[Also Read: Are You Washing Your Hair the Right Way?]
Before Head Bath Tips
What we mean as before head bath tips and to have the real head bath meaning with care is pampering and treating the hair before the showering happens. Before we get into the details, lets go understand the basics.
1. How Often Should I Wash My Hair?
This is a question which everyone wants an answer to. We have various hair types- dry, oily, normal and combination and even sensitive. Just like our skin, our hair types too need special attention and one of the best head bath tips, which we can give you, is that thrice a week for dry to normal hair, and twice a week for oily or sensitive and combo hair should be adhered to. Your scalp produces natural oils, which with every hair wash gets stripped. This can lead to further drying of hair and which is why we ask you to oil your dry or normal hair before a shower- thrice a week, twice a week for other hair types.
2. With Regard To Oiling Your Hair
Oiling helps nourish and protect the hair, and also is a therapy for the scalp since you would be massaging the scalp and enhancing blood circulation as well. You must always heat the oil and then apply the room temperature oil to your hair- scalp to the tip and in circular motion; an hour before your shower. Wear a shower cap after the oiling is done so as to lock in the moisture. If you wish to oil the hair overnight, do so three hours before your bedtime and wash it off the next morning to notice the difference in your hair.
3. What Kind Of Hair Oils To Use?
We have written about various holistic and natural hair oils to use, and hence would ask you to refer to them. But if you need a recap, we would look at coconut oil, sesame oil, methi oil and castor oil amongst the many natural oils that promote hair growth, delaying hair fall and hair loss too. What you could do is to use a tablespoon of castor oil, mustard oil and coconut oil each- mix them and warm them together and apply on the hair and the scalp. Give yourself a good massage and then keep it for an hour. Wash it off under warm water thereafter and use a mild shampoo to rinse off.
[sc:mediad]
4. Have You Used Hair Masks?
You could make an egg hair pack, using an egg white and olive or mustard oil (1 tbsp) to use as a hair mask. Apply the hair mask onto your hair and allow half an hour to go by. Wash off with cold water and then rinse off with a cup of vinegar mixed with a bucket of warm water to ward of the smell and to clean the scalp. Do this thrice a week before your main head shower and watch how your hair starts springing itself back to life.
5. Important Hair Care Tips Before Bath
Before you enter the shower for a head bath, here are a few tips that you should religiously follow.
1. Take half a cup of milk and pour it into a tablespoon of your shampoo. Mix the two and apply on your hair to rid the scalp of redness, itchiness and dryness.
[Also Read: Reverse Hair Washing Is The Ideal Way]
2. You may also add a pinch of salt and baking soda to your conditioner, which helps add bulk to the hair and make it very bouncy.
3. You could also use a cup each of rosewater and vinegar to help do away with build up and ward of bad odors and smells from the hair too.
We hope these tips on having the right head bath how many times a week comes in handy!