Now that summer's almost around the corner, it is time to bring out the sheer and laces which were lamenting in your closet. See-through dresses are currently in fashion and so are white and backless dresses. But one fashion predicament that all ladies face is what to wear under a dress.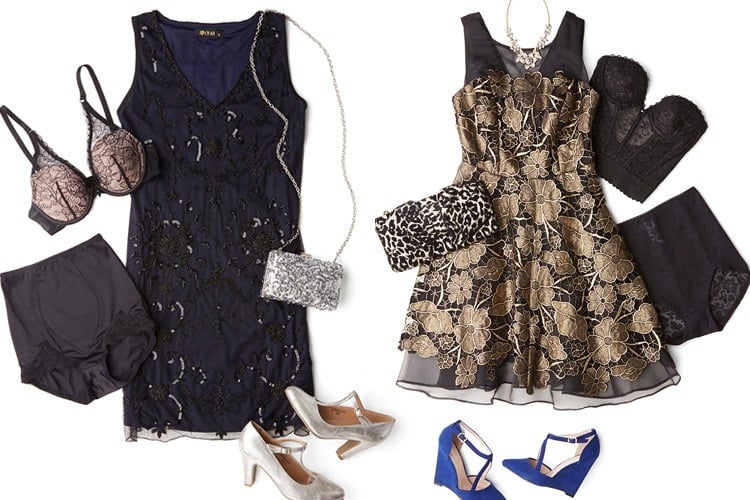 To be sartorially perfect, there are certain fashion dos and don'ts and also some ideas on what to wear under a dress. So, if you are looking for the right ideas, then this is the article you should be reading.
[Also Read: Choosing The Right Bra For Your Wedding Cholis]
Under The Wedding Dress Essentials
As you read on, you will not only come to know under the wedding dress essentials, but also several other tips from top fashion stylists on what to wear under a dress. So get your pens and papers ready!
What to Wear Under A Strapless Dress:
One of the most beautiful dresses is strapless dresses. They accentuate your shoulders and collarbones-two parts of the body which are always hidden. But the real struggle is getting the right bra with a strapless dress. Common sense says strapless bras are to be worn with strapless dresses. But the trick is to find the right strapless bra to wear and if you are a C-cup, go down a size smaller because this would ensure that the dress stays snug. There are also strapless body suits available and they offer more support and coverage than the bras.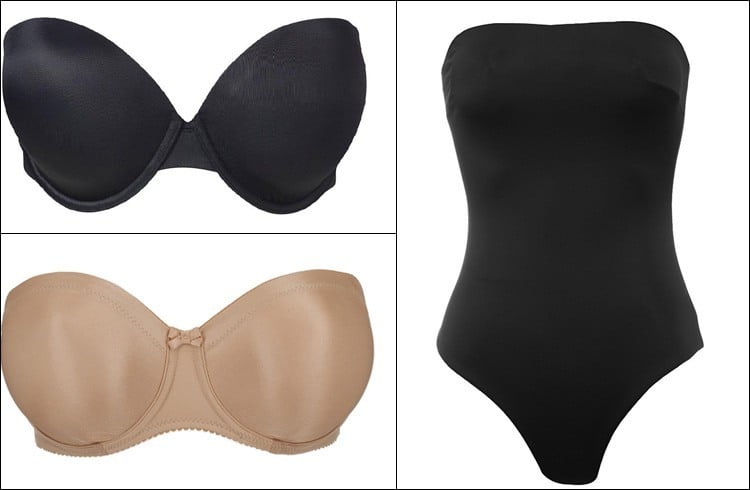 What To Wear Under A Dress To Look Slimmer?
Most of the bodycon dresses are very tight and figure hugging, so if you are not at the peak of your fitness, you will feel bogged down by your love handles and flabs hanging here and there. The best way to cover up those love handles is to embrace shapewear. Tummy controls and lifters will make you confident about carrying just any kind of dress! There are many different kinds of shapewear available and Spanx is one of the most popular. An important think to keep in mind while deciding what to wear under a dress is to buy shapewear which is not too cheap because these will not fit you well.
[Also Read: What To Wear In London]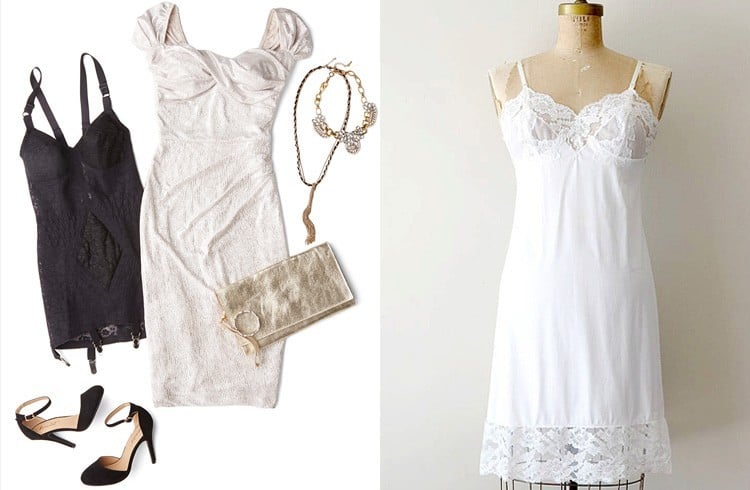 What To Wear Under A Dress With An Open Back?
We are bringing the sexy back! But if that includes showing off your unsightly bra straps, it won't be that sexy now, right?
The best lingerie items to wear under backless dresses are to invest in convertible bras. These bras can be worn with a number of different dresses, and can be changed depending on the kind of dresses you would be wearing. Convertible bras will allow you to ditch the straps if necessary and at the same time you will get enough coverage and support too!
[Also Read: What To Wear Under A Wedding Dress]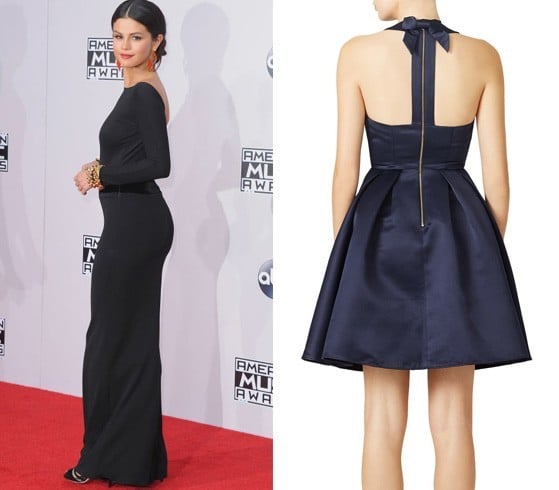 What To Wear Under A Dress That Is See Through?
When you are wearing sheer, it is pretty difficult to rock the dress without a bra strap peeking out. The beauty of the sheer dress is often spoilt when you are wearing a bra which can be seen. If you think the bra is not working out at all, ditch it! Yes, it is a little daring but you can't really spoil the beauty of your beautiful dress now, right? If you are up for it, you can also go for sticky bras. They are very comfortable and can prevent any wardrobe malfunctions!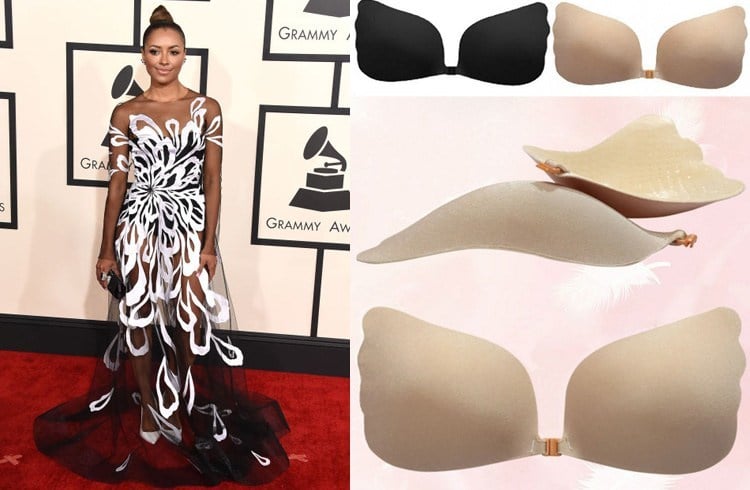 [sc:mediad]
What To Wear Under A Dress That Is Too Short?
The best bet for a really short dress is to invest in a good pair of tights. This will ensure that you don't go off flashing something which was not needed! You can also wear padded pants if you want your behind to look a little bit firmer and rounder!