Whether you like it or not, the see through or sheer trend has made its intention known loud and clear that it will dominate the runaway trend, possibly for quite a few seasons.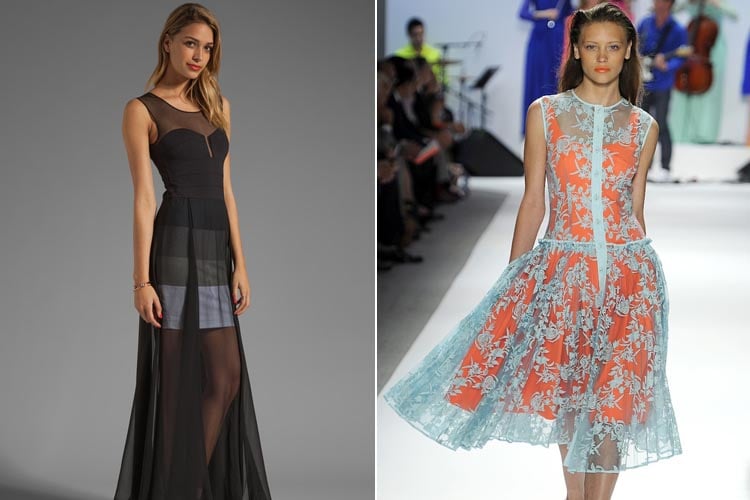 Stylish fabrics like lace, mesh, tulle, chiffon are mostly used everywhere, from platforms to jackets, making the dress look gorgeous.
However, this runaway trend is pretty tricky to adorn. But hey! No hassles.
We are here to assist you in pulling it off in a sophisticated and tasteful way, eliminating all taboo tagged to it. With below mentioned suggestions, you would be able to fathom what to wear under a see through dress to make it look classy and chic and not skimpy.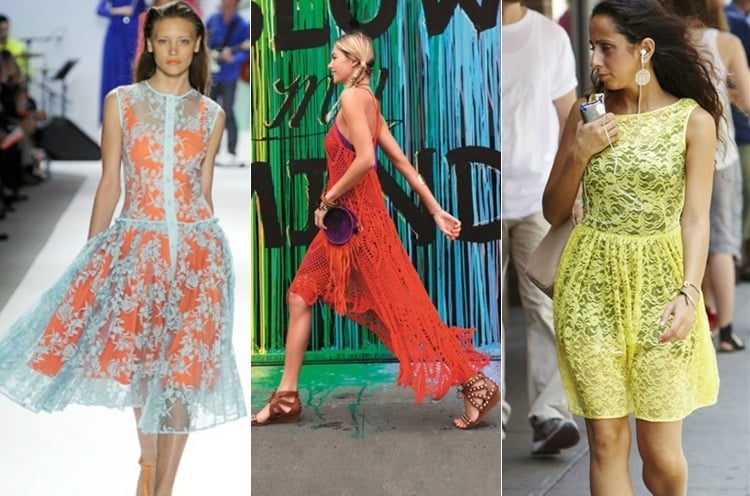 WHAT TO WEAR UNDER A SEE THROUGH TOP:
Fancy wearing sheer to your office? Yes, you can get away with it. Layer a loose see through top over a conservative top. It's not only decent but would give you a swish look.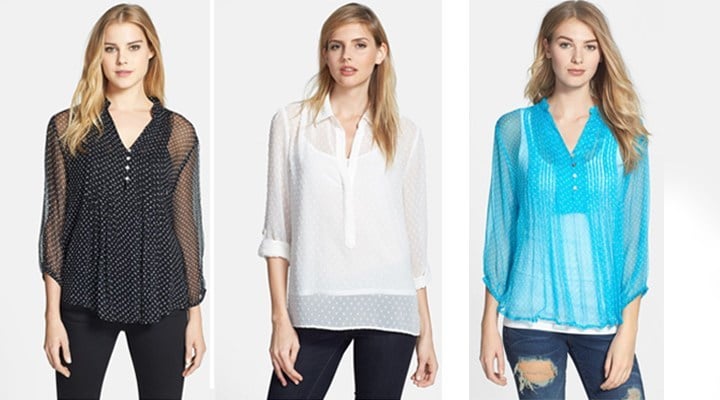 With any casual dresses, see through tops can add a character and personality to monochromatic dresses. It not only adds a color break but adds a new dimension to the dress as well. The lace and mace see through tops match very well with crop-tops while ensuring to up your Fashion Game.
If you wish to wear it exclusively, opt for see through tops which come inbuilt with opaque panels in various styles and designs which not only provides adequate cover but also gives you that fearless look without any indecent exposure.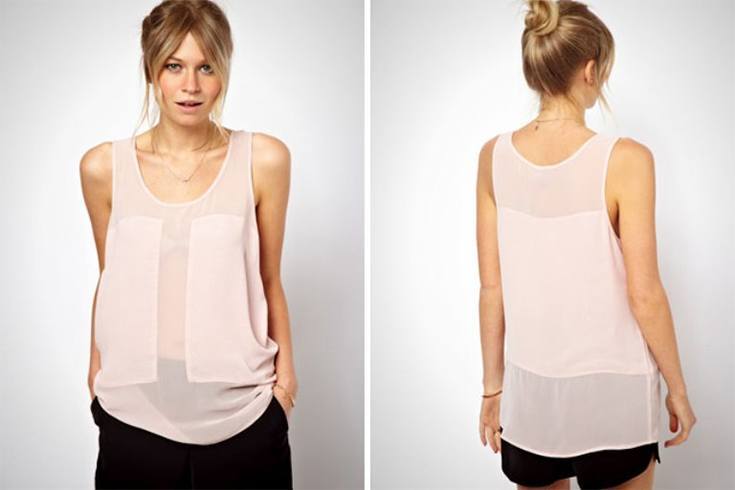 [Also Read: What To Wear Under A Dress]
What To Wear Under A See Through Blouse:
What you wear underneath the blouse would transcend it to either being bold or sophisticated. In both scenarios, it allows you plenty of room to play. A colorful slip beneath a neutral blouse creates its own style statement without being brazen. Dare yourself, by exchanging the slip with a stylish bra or a more demure crop top.
Opt for loose and floaty see through blouses which tends to cut its risqué. So does prints or geometrical patterns. Heavy and bold prints lessen the need to wear right garment underneath. Like tops, you can play with colors as well. However, remember that sheer blouses are voluminous; it's advantageous to pay attention to textures underneath as well as below it. The overall look should be arresting and should compliment you.
[sc:mediad]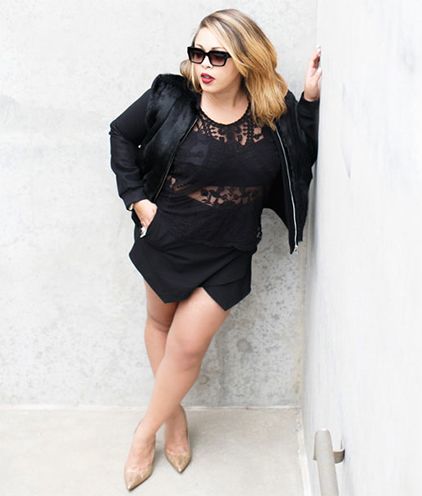 What To Wear Under See Through Maxi Dress:
See through dresses may pose to be a more challenging task than tops or blouses. If your see through dress is made of lace or beautiful crucial patterns, go for the long slips that fall upto your knee. Ensure it's of the same color.
The intricate pattern of the dress would really ooze a sophisticated look. If your dress has sparse patterns or designs and embellishments that are sparse, go for a contrasting color slip that makes those motifs stand out. Always ensure that the lingerie is fancy and well matched with dress such that if any bits show, they do not look tacky but daringly sophisticated.
Camisoles worn beneath your dress in neutral shades is a good option as well. Depending on the dress, adorn the dress with matching a classy bra and a micro skirt. It will provide texture, style as well as the cover-up you crave. Opt for embellished dresses, that accentuate the look further.
Accessorizing it with jewelry, belts or even a jacket on top goes a long way in providing adequate cover. What to wear under a see through dress is heavily dependent on the style, cut, design etc of the dress selected. Not to forget, how daring or demure you decide to be!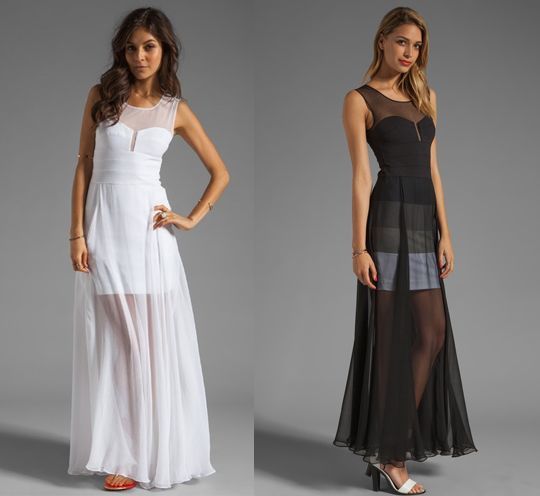 [Also Read: What To Wear Under A Blazer]
What To Wear Under See Through Pants/Skirts:
The best way to add element to a sheer skirt is another skirt. You definitely would not like you undergarments to show through! Play with colors, textures and materials to perfect the look. For example a striped see through skirt goes quite well with a light color mini skirt, either inside or outside, depending in skirt design. You will be surprised how trendy it can look. Embellished pants or skirts are another option.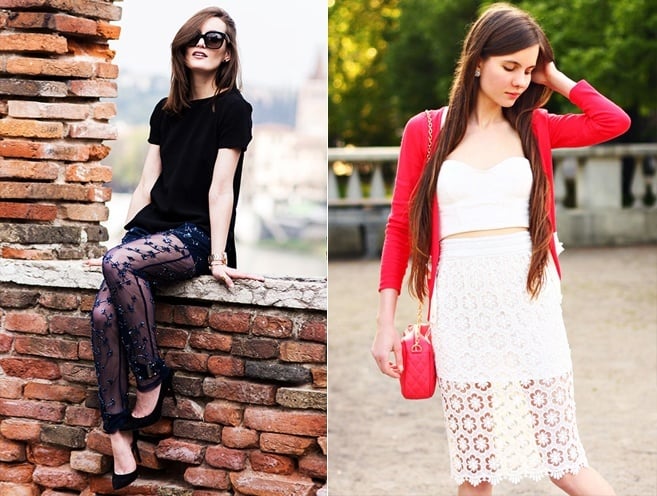 Pulling off a see through clothing is all about the extent you want to show/hide and the look you want to exude the bold and the brazen or the demure sophisticated look. This would ultimately be the key to what to wear under a see through dress. With a little trial and error, you would get the act right in no time!
Images Source: pinterest.com