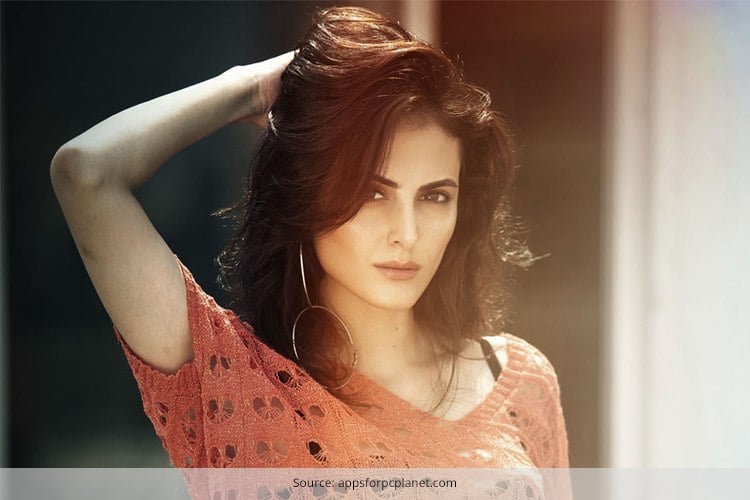 How many of you are closely monitoring the contestants on BIG BOSS SEASON 9? Pretty much most of us we guess, isn't it and our eyes are not only upon the way these contestants perform but also on the sassy styles and fashion statements they bring to the show as well. With that being said, Mandana Karimi, also tagged as the 'loner', the 'cry baby', the 'drama queen' and someone 'unsporting' with her ways on the show has stolen our focus- her fashion statement is cool. Mandana Karimi hails from Iran and has been around on the Bollywood circle for quite some time. The long legged Mandana Karimi, cares two hoots about who has to say what about her, in and outside the BIG BOSS house, and is a blunt and very fierce contestant, battling her way through the various challenges thrown at her. Now let's take a look at the style statements she has made ever since she stepped into the world of fashion, modeling, acting and glamour.
[Also Read: Rochelle Rao Fashion Diaries: Former Miss India To Now The Big Boss 9 Hotty]
The Ten Most Stunning All Time Looks Of Bigg Boss 9 Contestant Mandana Karimi
Born on May 19th, 1988 in Iran, Bigg Boss 9 Contestant Mandana Karimi is a model and a Bollywood actress living in Mumbai, India. She has done many shows across the globe and has walked the ramps for many eminent names too. In the Bollywood circuit, Mandana Karimi made a stunning appearance and a name in the movie 'Bhaag Johnny', where she played the lead key role!
At The Big Boss Season 9 Opening
Mandana stole many hearts in the audience with a sizzling number she jigged and jived too, and also for the burlesque touch on her ensemble she wore and sported that evening. The long legged Irainian Bollywood diva was seen in a cape top and a burlesque chunky shirt mini skirt.
Cute For The Beach
Here's a cute look for the beach or the parties by the pool when the summer months hit in 2016. You could emulate the look worn by Mandana, wearing a bikini top with a cropped denim jacket. Completing the look with boyfriend shorts is a must, and a beaded wristlet for show!
Girls Pyajama Party Wear
What do you wear when you sleepover at your bestie's place or have a pyjama party? You would look for something cool and chic, yet comfortable and sassy enough for the fun night at the bestie's place, isn't it? Mandana sports a crocheted romper for the bedroom madness; quite a cool way to flaunt your fashion sense, even at home, isn't it
[sc:mediad]
Grays For An Elegant Evening
While pastel shades such as grays are hardly talked about in cocktail wear, keeping in mind Mandana Karimi height, the gray cocktail gown worn by the Iranian Bollywood diva does perfect justice. Says who you couldn't go monotone in fashion for a cocktail event?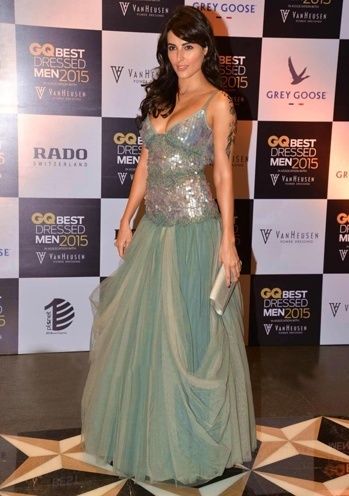 Dare To Suit Up For An Event
While most PYTs in the fashion and media circle stick to gowns and drapes for the red carpet event, Mandana took a different swing at making a fashion statement. She wore a black summer coat with black dress pants and a titillating crop top in graphic prints for the inners.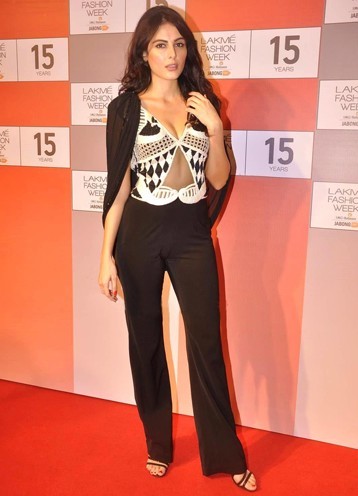 Flaunt That Gorgeous Mirror Work Skirt
When it comes to wearing a gorgeous mirror work skirt and pairing it right with a chic top, let's follow Mandana Karimi style. A chic and very elegant draped top with a gorgeous long embellished ethnic skirt, the great 1920s hairdo and minimal makeup to flaunt- sexy and very retro at the same time!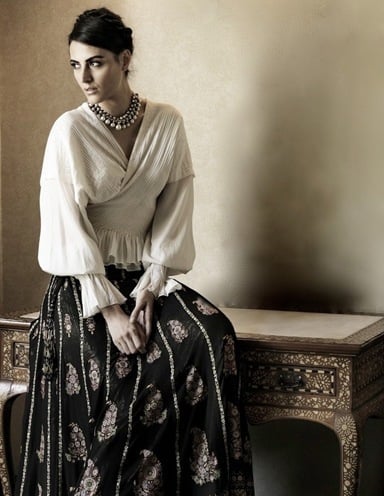 Mustard Tones For The Sassy Long Legged Lady
Mandana sizzled at a photo shoot in a chunky embellished lehenga choli, with mustard tones as its base. The look was very traditional and the long legged beauty did all justice, striking the right pose and with a sensual expression.
[Also Read: Bigg Boss 7 Fashionistas Gauhar Khan & Tannisha Mukherjee]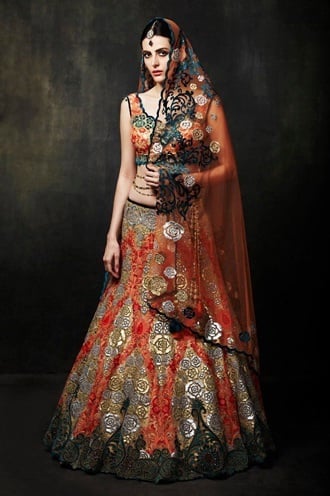 Reds For The Beauty
We wonder if Mandana ever wore red at her own wedding, for she would have looked stunning. Here we see her in a fancy yet elegant printed party salwar with a boat neck and large floral patches. Hair tied into a bun, brings out the grace in her.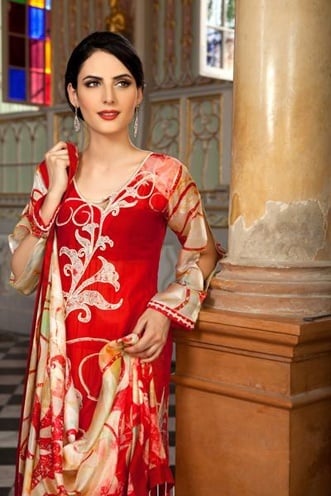 In An Amy Billimora Number
While the world may rant and rumor around a lot about Mandana Karimi marriage, let's bring back out focus on the fashionable ways of the pretty lady. Caught in pretty powder and matte blues with a lace crop top, Mandana resembles the look of a dazzling upcoming star the world of Bollywood waits with baited breath.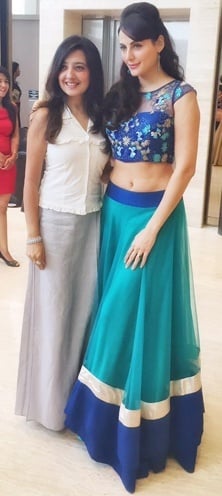 We really aren't too bothered about who Mandana Karimi husband or what her marital status quo is, as long as she keeps inspiring us women to be who we want to be, with a chic sense of style and a fierce personality to flaunt. Hats off to the Iranian PYT who has made waves here, and we hope to learn more from the lass soon!