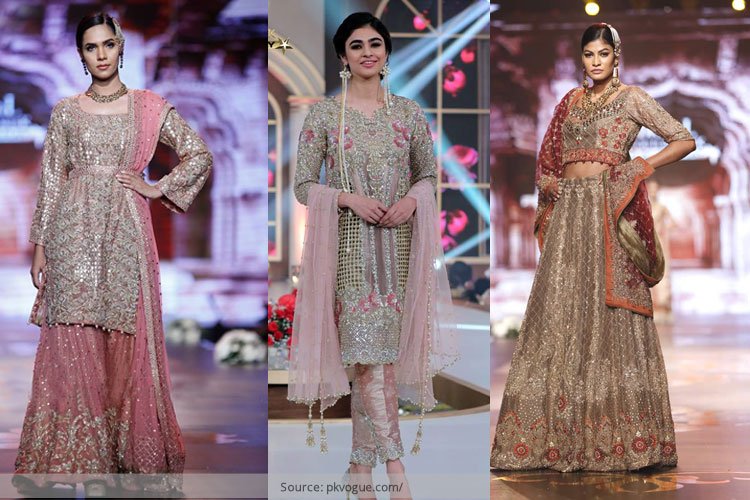 From across the borders, and with plenty of fashionable love, we bring to you Aisha Imran bridal dresses 2016 report. c
Young talented designers are making inroads into the worldly fashion domains and on fashion weeks aplenty too. Take a look around, and you would see many, some of which we have spoken about and some like the Aisha Imran bridal dresses 2016, which we would talk off. Aisha Imran is making waves, and here's a little more about the designer from Pakistan stealing our breath away.
[sc:mediad]
Aisha Imran Bridal Dresses
As An Establishment
When we talk of the Aisha Imran bridal dresses 2016, we talk about the best establishment one has seen in Pakistan with immense talent. Ever since she came into the fashion scene in 2003, Aisha has been a name to reckon with, thanks to her hard work and sensibility in bridal fashion.
What we thoroughly love about her styles would be the elegance she amalgamates with adoration and grace. This is what makes her popular and very feasible to think of one of the best, and she exactly knows how to cater to the clienteles needs too. Weddings in Pakistan, just as it is in India are big and fat.
[Also Read: Bridal Collection]
Her Splendid Bridal Collection
Admirable to say the least, Aisha draws inspiration from the rich Pakistani culture and tradition, bringing a lot of modern twists to the same and pouring out incredible designs for Aisha Imran bridal dresses.
Customers and clients alike are happy to have the trendiest of Aisha Imran bridal collection at prices they can afford, which is the signature style and forte of the designer. From sangeets to mehendis, nikahs to the reception as well, Aisha has something for the PYT to be happy about, with a contemporary touch and traditionalism involved.
At The Pantene Bridal Couture Week
We have been mesmerized enough by the creations of Aisha at the esteemed Pantene Bridal Couture Week, where her creation was flaunted on the ramps. From zardozi to resham, chikankari motifs to appliqués and the entourage of karigari work done on each ensemble, the Aisha Imran bridal couture 2016 became one of the most talked about stylish looks for the season.
You may call it a reflection of modern day touches meeting the traditional ways of the Pakistani culture, and the creation by Aisha did pure justice to the same. One look at the creations and you would want to wear them all, because the prestigious bridal designer has taken all the effort to curate the best, leaving the rest behind.
Final Words
Aisha is heading to soar the skies, and that too with her latest Aisha Imran bridal dresses, meant for brides and bridesmaids. From Lahore to London and way beyond, Aisha aims at dolling up the bride of the new age with her latest creations, sans the hole in a pocket syndrome happening. No wonder she is now a name on national and international levels, with Dubai and Pakistan being her launching pads.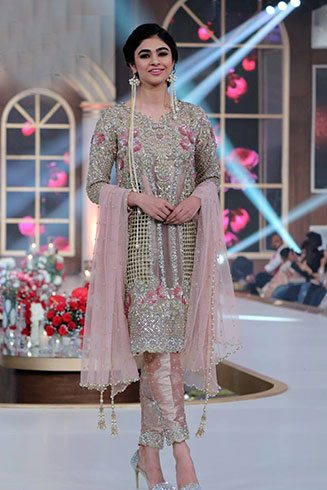 Adorable is what we would say looking at the range of new Aisha Imran bridal dresses, and we hope Aisha Imran reaches new heights of success with her modern yet traditional designs.