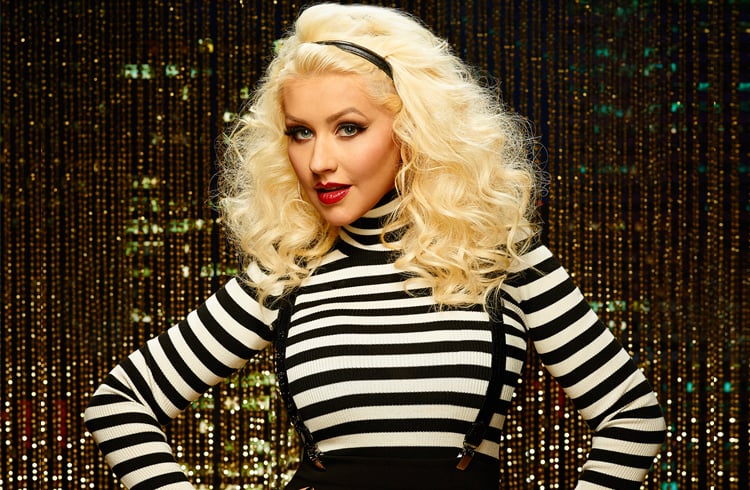 She's played downright sexy, dirty, funny and all things that empower the boldness of a woman, and now a doting mother of a beautiful child, we have seen singer Christina Aguilera transform into a beautiful woman. Let's take a look at the best of Christina Aguilera style, which moms of the new-age in our nation can adopt and look super sexy too.
Top 12 Christina Aguilera Fashion Statements
1. A Touch Of Shine
Minimalism is the name of the game to wear with an all-white number, which is what we see on the singer. She wears an all-white formal suit, and glams up the number with a touch of silver on her wrists.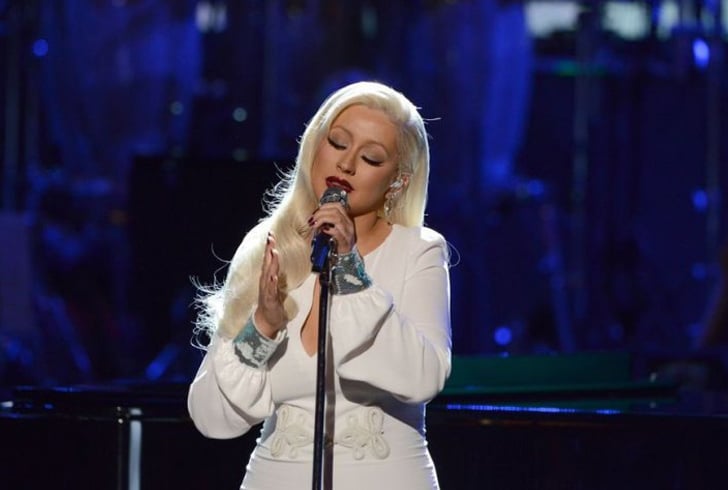 2. Prints Are For The Woman With Sass
Says who that prints have a certain age group to cater to? Women in the mid-thirties and above can adopt the Christina Aguilera style in prints for a glam sham look to doll up in. Pair the same with solid colored pants or skirts and you are good to make heads turn.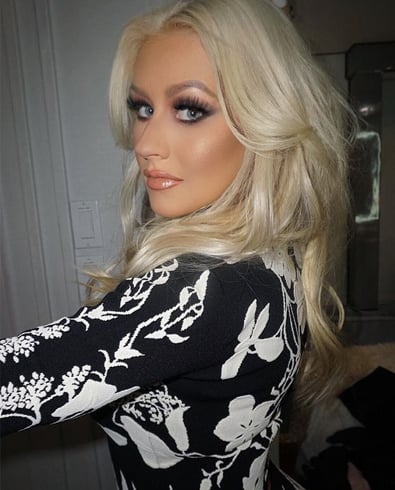 3. A Sexy Retro Touch
To amp up the fashion stance in your mid-thirties, you could play lady bunny with the waved hair and a neutral toned silk evening gown in one number, with heels for the feet. Ensure the cleavage plunge is deep enough and wear it with a fancy statement neckpiece.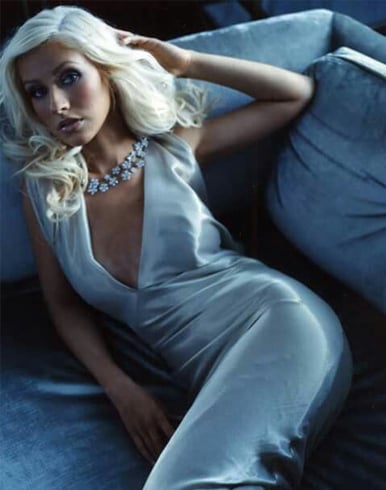 4. For The Streets
To make a bold statement for the street style moment, do it like how the singer wears on one of her street style Christina Aguilera outfits – black top with faded skinnies for the legs and boots on the feet. No messing around with you for sure!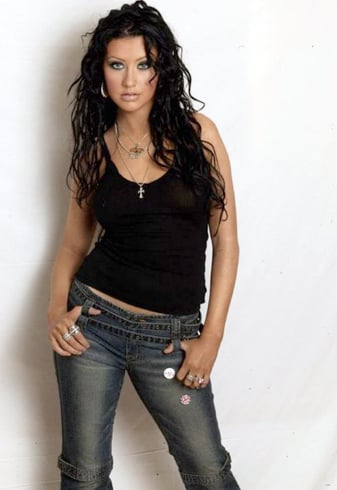 5. Chunk Up Your Braids
If you are bored of the normal braids you wear with your formal looks, here's what the singer did wearing one of the designer Christina Aguilera fashion numbers at a recent red carpet event – she chunked up her line of braids.
6. Perfect For A Night Out To The Movies
Make a swinging statement at the multiplex wearing your skinny three-fourths and a strappy top, coated with a printed cropped coat and a pair of heels or boots to keep you looking sexy all through the night.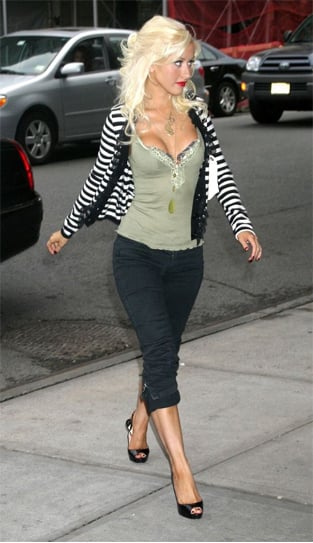 7. Sexy at the pool party?
And how does a yummy mummy look sexier at a girls pool party this spring? In a two-piece fashionable spring couture swimsuit of course. Gloss up the body with sun tan lotion and amp up this look as the singer wore it!
[sc:mediad]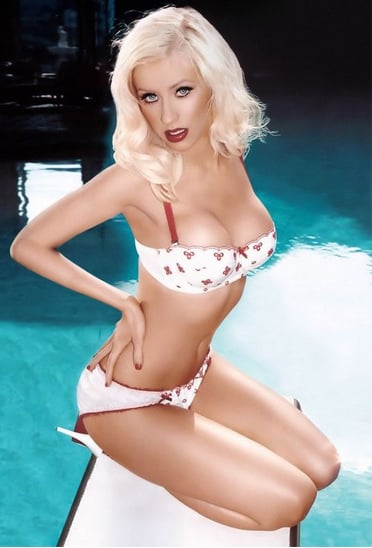 8. An Edgy Statement
Be the outstanding edgy mommy attending a social gathering combining glam with a biker chick look. A leather cropped black jacket can be worn with a mirror embellished mermaid gown in warm tones.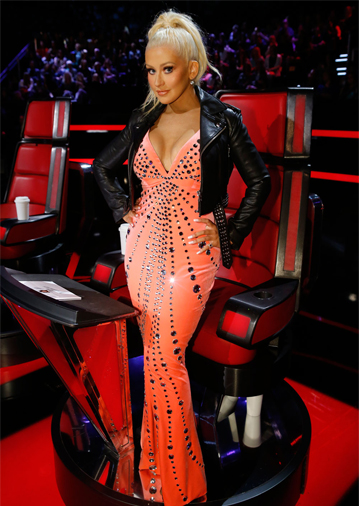 9. Sheer Sexy And Colourful
A pop of colors for the winter saga and parties is a must, which is why if you plan to wear a long white sheer dress, make it sexy and flaming with a red touch on it – a cropped red full sleeved coat can do wonders.
10. Sexy Diamond Cuts
For a party stopping note to make at the event this Christmas, dress up in one of the statement-making Christina Aguilera dresses in black for the bottoms. For the top, wear a diamond cut front brace top with sheer sleeves, and statement dangling earrings to complete the look!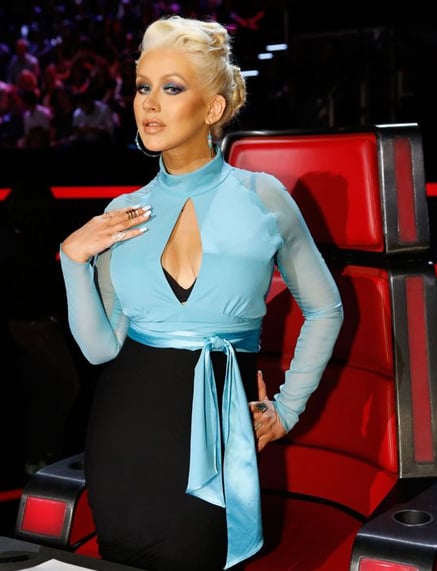 11. Shine Away At New Year's Eve
A pair of faded denims skin tight paired with a chunky shiny vest in straps and a textured crop coat in army green tones – boots for the feet and a sassy hairdo is all you need, to get the look complete.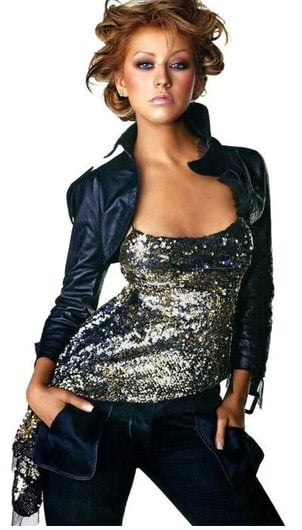 12. For The Formal Christmas Lunch
Red long dresses are what makes the town go wild about your fashion sense; wear it with a printed scarf and a neutral toned overcoat. Wild printed peep toed heels would complete the look!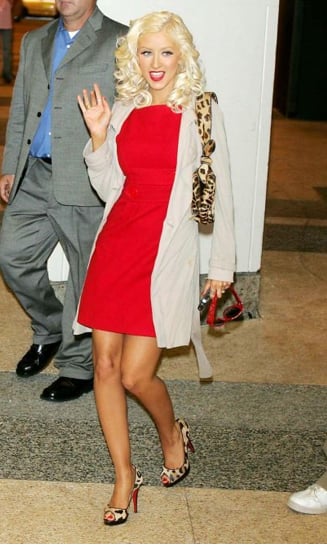 Have fun this party season in the sexiest Christina Aguilera street style and elegant formal style fashion statements. Do send us your pictures wearing some of these statements and how you gave them your personal touch. We would like to share your style files with the world too.
Images Source: pinterest