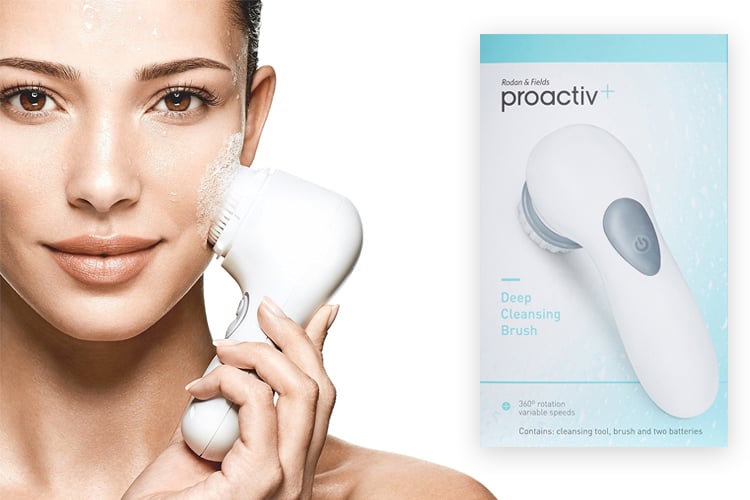 Cleaning our face is an inevitable daily regime from which there is no escape. With new technologies leading to the creation of varied innovative machines, the beauty niche is not immune to it. One such innovation is the facial scrub brush which has taken the simple routine of washing faces using face-wash, water and hand to a whole new level. One of the most touted ones amongst the varied brushes is the Proactive scrub brush. In case you have never used it and feel completely at loss about trying it, we will address your dilemma by looking into the various pros and cons based on varied proactive scrub brush reviews by experts.
Proactiv Deep Cleansing Brush – How To Use?
Before you even start using the brush, it's best to read carefully the proactiv deep cleansing brush instructions and understand how it works. Then, take your cleanser and apply a thin layer on your face evenly after you have splashed your face with water. Now snap on the facial brush of your choice and wet it once. After you have switched on the unit, start moving its vibrating bristles on the face in upward circular strokes. Be careful to apply only light pressure and continue doing so for about one to two minutes and do not use it over the eye area. Finally, rinse your face and pat dry.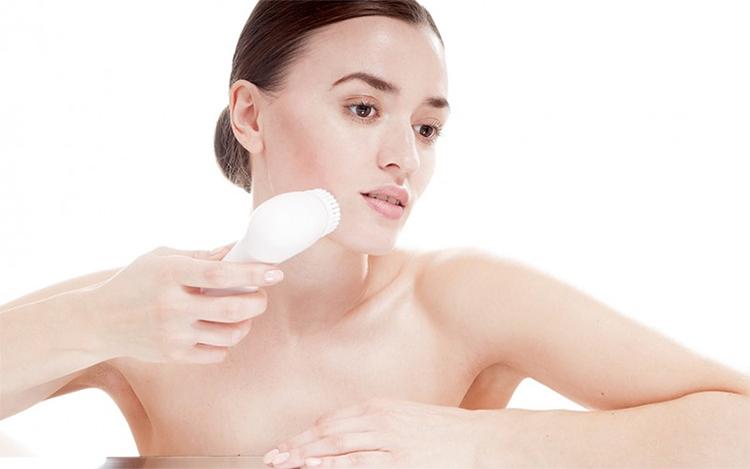 Why Should You Use Proactiv Deep Cleansing Brush?
Today, many dermatologists rave about cleansing brush and call it better than even anti-ageing creams. This is because they typically work in the same direction i.e. they get the youthful skin by peeling off the dead skin lying on top. However, it lacks the unnatural acids of the anti-ageing creams and thus is a safer, natural as well as a more affordable option to get a glowing and a younger looking skin.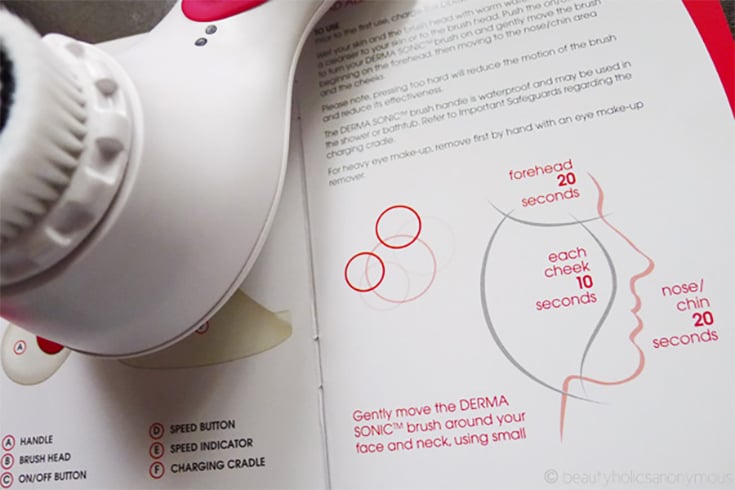 There are several reasons for choosing Proactive Scrub brush amongst the various brands brushes available in the market. Foremost the unit is extremely convenient to handle. Portable, the unit is of palm size and extremely easy to handle and clean. Its manual feature makes you an expert in no time. It has two snap on brushes which are bacteria resistant and extremely easy to fit and has one of the longest and the softest bristles which give a soft and soothing feel against your skin. There are many brushes which feel harsh and can lead to skin irritation and even a burning sensation. However, with this brush designed by a dermatologist especially for acne prone skin, it is ideal for use even on a thin skin or extremely sensitive skin without any trepidation or hesitancy.
[sc:mediad]
The gentleness is further increased by its vibrating motion in contrast to the oscillating motion found in most brushes. This vibrating motion also allows you greater scope and range of movement and you can move it freely on any part of the face and even helps you cover the nose area thoroughly. Using it, helps you unclog all pores and remove all dirt and exfoliate your skin gently. In contrast to most brushes, it is so soft that it can be used even on a daily basis. Being water resistant, you can take it with you to the shower as well and can even be used on the elbows, knees and your limbs. Its massage-like movements despite being soft make a startling difference to your face by refining the pores and improving the facial skin texture and feel. Coming at an affordable price, it can be used with almost any cleanser.
The Flip Side Of Proactiv Deep Cleansing Brush
The biggest flaw one feels with the unit is the lack of speed controls. You just have to go with the exclusive speed given. This does not make the unit stand in good light for many. Again its bristles are too soft and tend to flatten easily. While this works terrific for acne prone, sensitive and thin skin, it may not be sharp enough for those having a tougher skin. Its motor is also feeble in comparison with other units available in the market. Some even rue the lack of an additional larger brush for the body. Again, it cannot be shared with other members since it lacks disposable brushes. You simply cannot risk an infection.
Final Take
Overall, the Proactive scrub brush is a terrific option for those with sensitive and acne prone skin but may be found lacking for those with sturdier skin. It offers minimal risk of damaging your skin. Rendering a squeaky clean face, it is a great alternative to manual face wash and can even save you a trip or two to the salon for a facial.
[Also Read: Top 6 Proactiv Products]
What is your take on this? Please share your views and experiences with it, if any. Would you recommend it?
Images Source: pinterest, wordpress