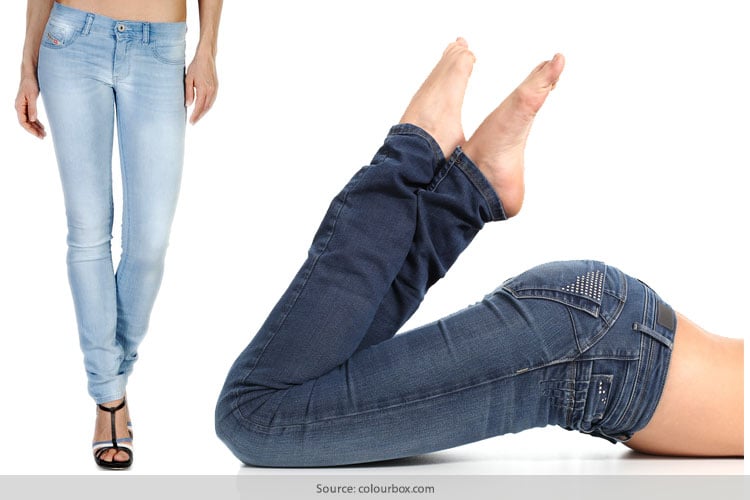 Dress up or down, jeans is the most staple wardrobe for any fashion seeking girl. That's because they are simple to wear plus they come in umpteen shapes, sizes, colours.
Sounds cool, but what is not cool is few annoying things about them. For example, it is uncool to wash real denim as it will fade away the jeans. And when a hole gets into your favourite jeans once in a while, it is sad time.
[sc:mediad]
DIY Jeans Tricks
No need to be cowed down by the baggage of problems as I get you user-friendly DIY Jeans and jeans tricks. So here we go learning DIY jeans tricks so that you and your jean pair live happy, stay happy.
[Also Read: Easy Way How To Make Ripped Jeans]
1. Finding your jeans a bit too long? Cuff them and nobody will ever know. All you need to do is roll your boyfriend jeans up and cuff your skinny jeans under.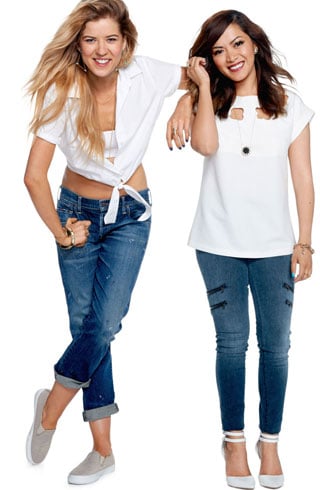 Alternatively if your jeans are too short, you can add some lace at the bottom of the jeans in order to spice up your DIY jeans.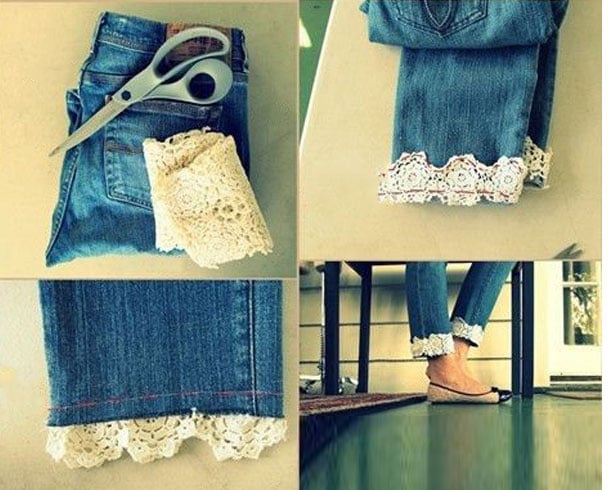 2. All old things in life can be given a fresh lease of life. You need to put in your creative mind, that's it. So when it comes to refreshing an old pair of jeans lying in your wardrobe meaning DIY old jeans, just cover the pockets at the back with some cool fabric and bingo, it's good to go.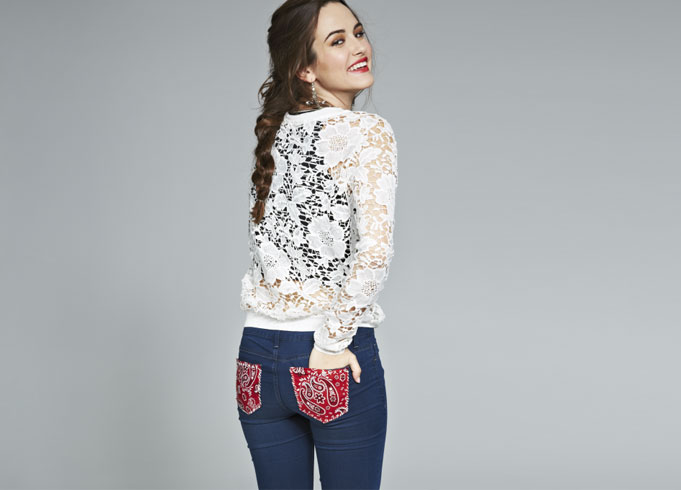 3. Recycling is a good concept in DIY Jeans. You can DIY old jeans by bleaching them. Either leave the jeans long or cut off the legs, in order to create cutoffs. Now get hold of a cheese grader to add some mild distressing and sew on the fun patches to get a super trendy look.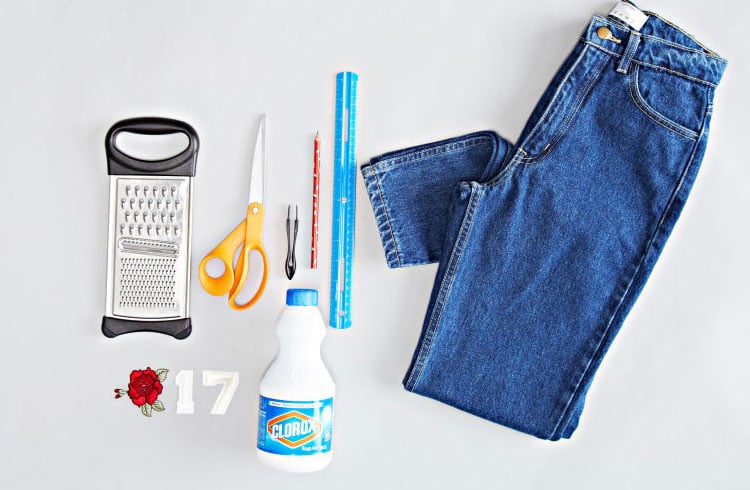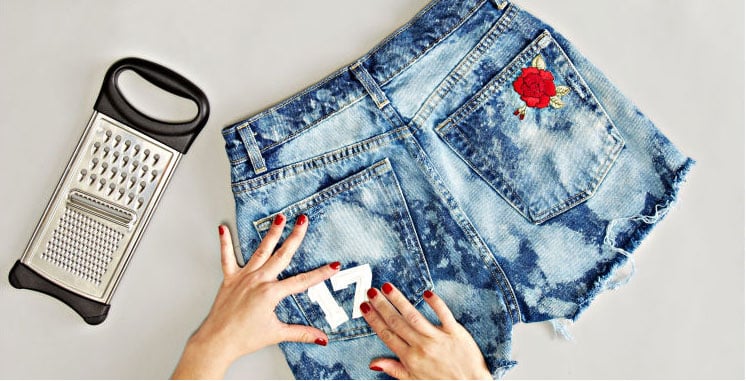 4. Are you experiencing inner thigh chaffing? Get rid of the feeling by sewing or ironing patches inside the legs where you experience most discomfort by constant rubbing.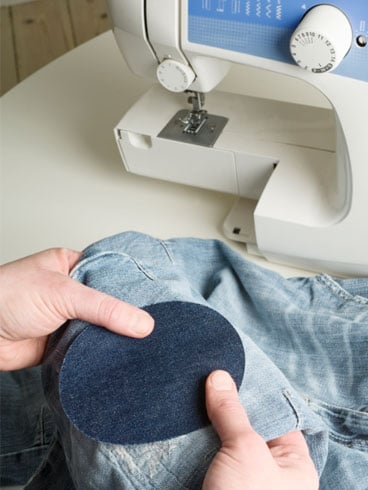 5. Instead of throwing away your worn jeans just because they have holes, repair them. A stitch in time saves nine. Remember grandma's words?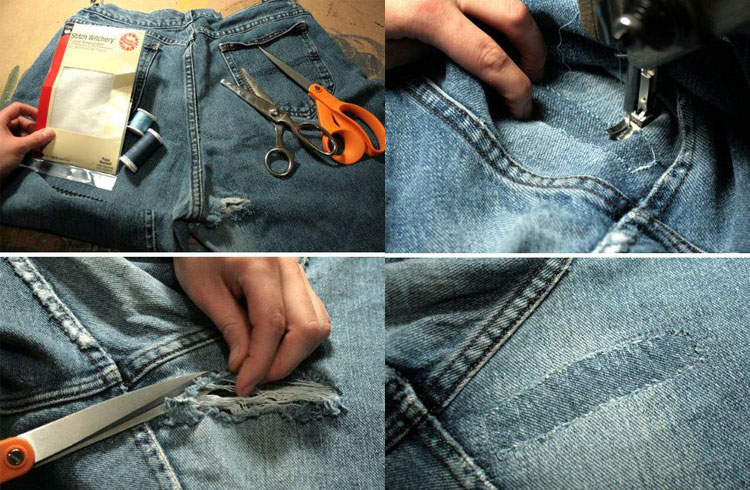 6. If your jeans have got bogged down by giant holes in them, don't rubbish and discard them. One of the best jeans tricks is to wear lace tights under the jeans in order to put on that fun look.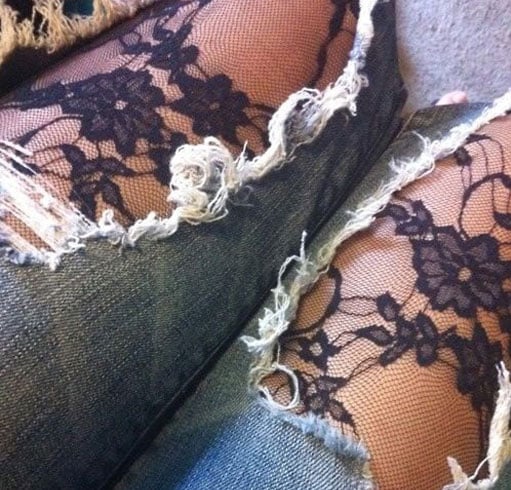 7. Storage of clothes and apparels is always a pain in the neck. One of the classical DIY jeans tricks is to put your jeans on a hanger in your closet, one on top of another, rather than have them sit pretty in your drawers.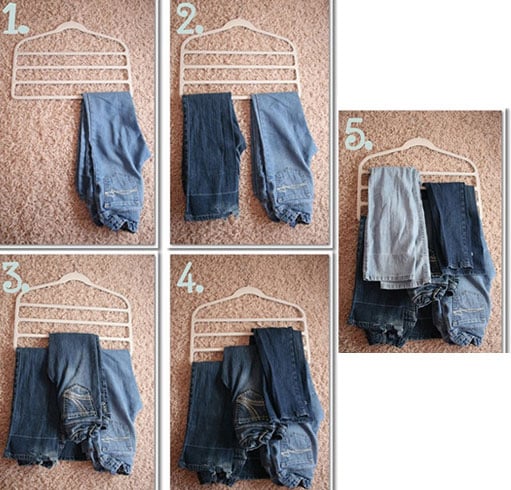 8. In order to prevent your jeans from fading, add ½ cup of white vinegar to the wash in the final rinse cycle.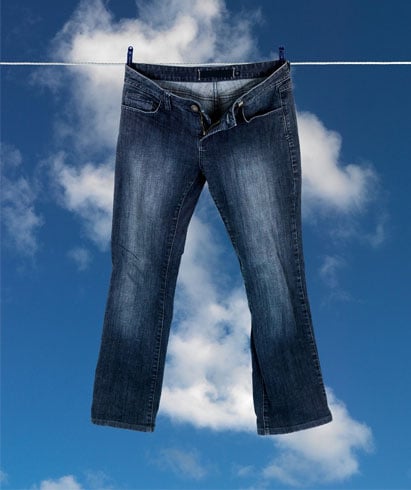 9. New wardrobe items always demand extra care. Care for your new pair of jeans by washing them with 1 tbsp of salt.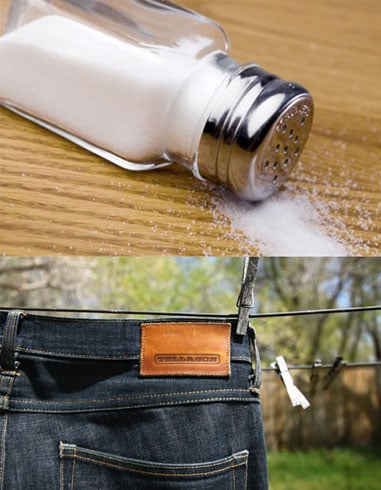 10. Suffering from a broken zipper in jeans? You can keep the zipper up by using a key ring. Call it a creative way to help it stay up.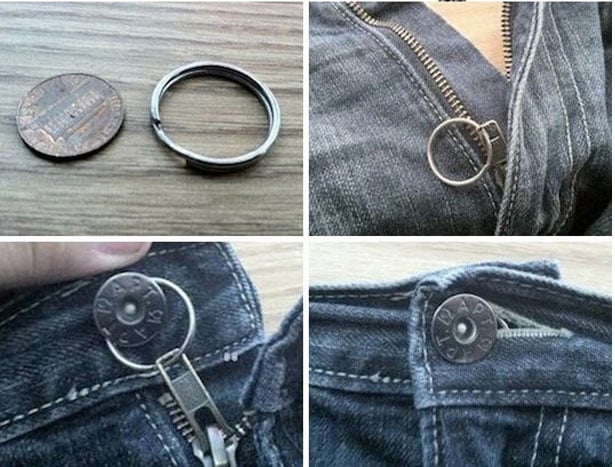 11. In order to prevent your jeans from fading away, say goodbye to washing them in the washing machine. Instead, put your dirty jeans in a plastic bag and keep them in the freezer over night. The thanda thanda effect of the fridge will kill bacteria and odours.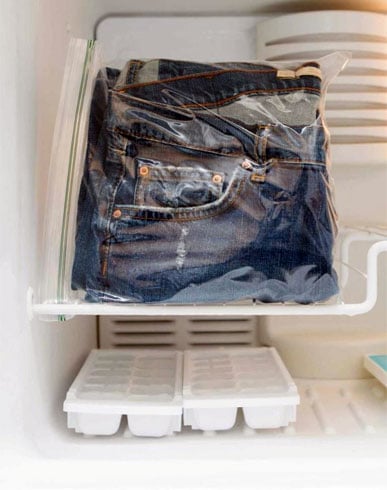 12. If you want your jeans pair to look fresh as new, turn them inside out and then wash them with cold water. This type of diy jeans tricks will prevent your jeans from fading.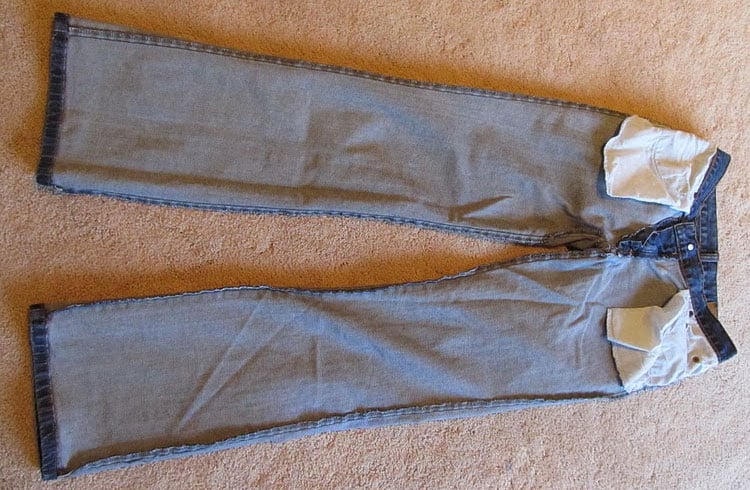 13. In order to do DIY ripped jeans, identify the places where you want to rip your denim. Now use a cheese grater in order to rip your jeans and wear a worn out look.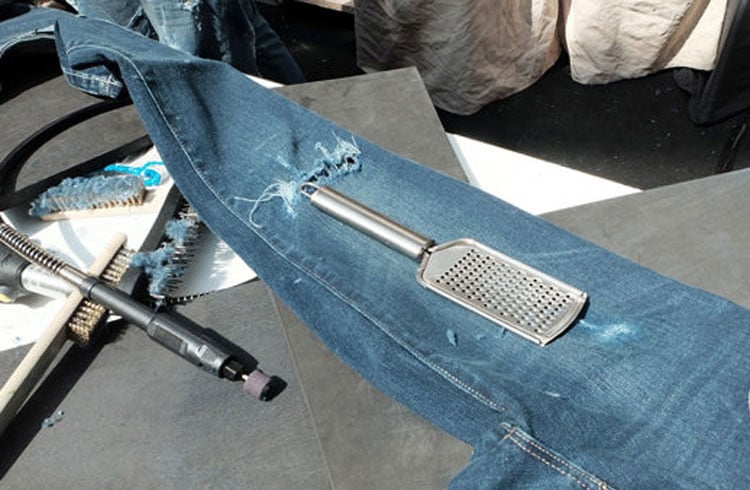 Hope you found the DIY Jeans helpful and useful too. In case you have some more of the jeans tricks, don't hesitate to share them with us.
Images Source: pinterest.com