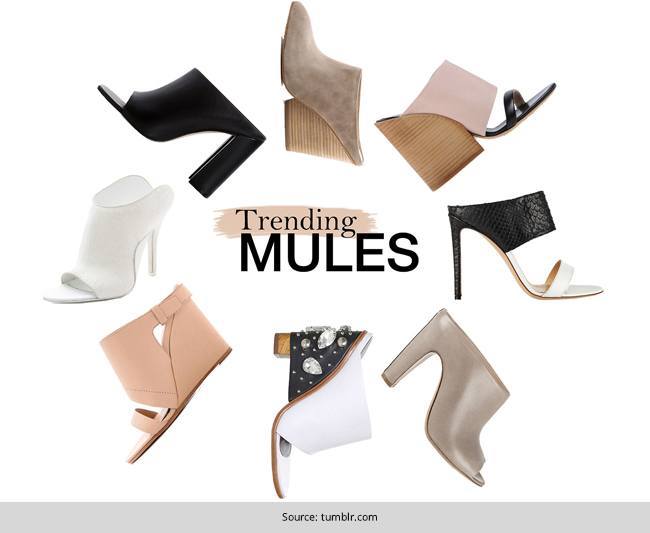 It is wise on your side if you have decided that mules are the It shoes provided you know how to wear them right. Yes, mules are easy to slip on, are backless and may or may not be open toed. Let me not go in detail about mule designs and straight away talk about how you should wear mules. Well, the important thing to remember is that mules cannot be worn with just about anything; but having said that, there are again many-many ways to wear mules. This spring they returned with a bang but we assure they are in much better taste than what it was in the 90s.
Short Preview On How To Wear Mule Shoes
Let us first of all give you a quick review on how to wear mules. I know mules are a little complicated to carry off.
First, mules look good not just with trousers or with pants, it looks best with skirts too. Pair it with an A-line midi skirt that falls a little below your knees. Next, it is natural that we love to walk comfortably in mules that have a wedge rather than pointy heels. So wedge mules have definitely got an edge over the others. Next, when you do want to pair your denims with your mules, make sure that the pants are not skinny. Cropped jeans works with mules better.
Remember that mules are a bit heavy and it is not the best idea to wear them on a sweltering hot day. But now that the winters are setting in and autumn is treating us right, why not throw in more mules this season.
[Also Read: How To Wear Mules]
The colours for winter and summer are relatively dissimilar. You do not want to emerge looking like a sore thumb among the fashionistas, so choose your colour carefully. In winters it is better to stick to darker hues like a black or a brown or a grey. Colours like royal blue, hunter green and oxblood works well too. Keep away your bright hued mule shoes for another summer day.
Twelve Different Ways To Wear Mule Shoes
Now that we have given you some tips on how to wear mules, let us now show you our top five picks on how to wear mule shoes.
1. Mules With Dress Or Skirt
Cut the idea of risk dressing and play up with the mules and pair them up with either a dress or a skirt. A mid length or a longer length dress would be just fine. You can try to pair a feminine soft coloured mule like the one in the image. Pair it up with a full medium skirt and a simple tee or a top. Layering it with a cropped jacket will complete your look.
If you do want to pair the mules with a shorter mini skirt then you need to choose a pair of mules that are not delicate. Rather pick a pair that has considerable comfortable heels. Skip the pointy high heeled ones.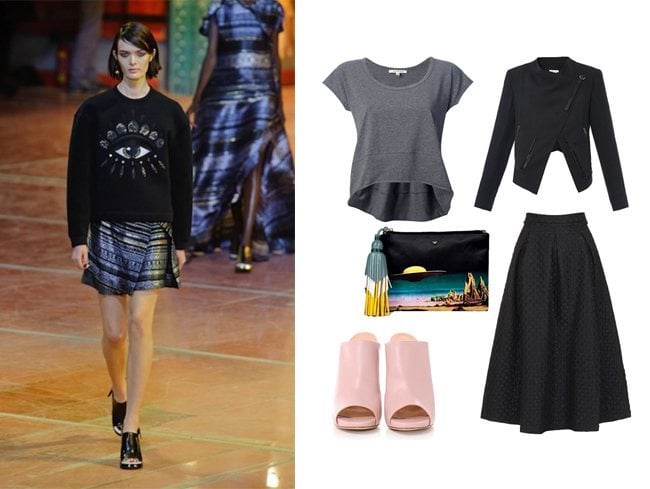 2. Mules With Kaftans Or Caped-Shift Dresses
Mules can be experimented with dresses like kaftans and caped-shift dresses with Psychedelic designs. These designs have already stormed the fashion industry and to make it up with crazy paired mules you would need just another crazy outfit to go with it. Kaftas and chunkier heeled mules works best on heavier women. Mules with chunkier heels or wedge makes the legs look slimmer and thinner. You can work this look the next time you are going for a casual outing. Remember the chunkier the heel is, the more the shoe appears casual.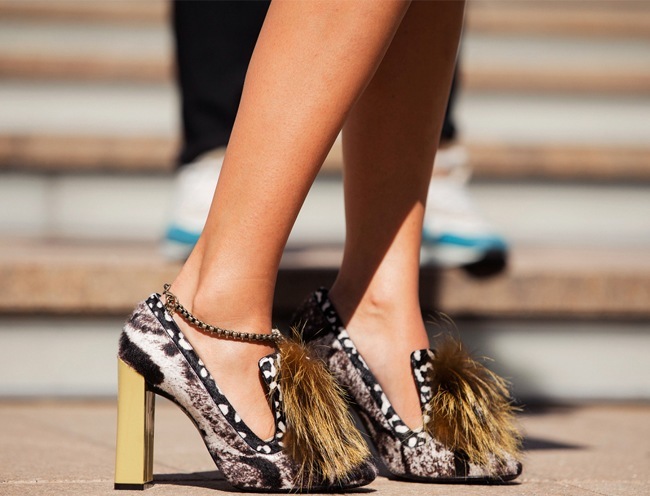 [sc:mediad]
3. Mules With Cropped Pants
Mules look great with cropped pants or jeans. Wearing cropped lightweight pants shows just the right amount of ankle skin and brings the needed attention to your shoe. It gives you the right dose of comfort with style. When you are pairing your mules with a wide-leg cut jeans, do pair it with platforms. This will be perfect for all the classy ladies who love to be at their stylish best each time.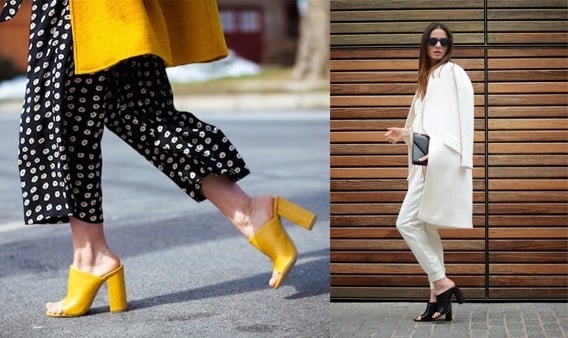 4. Flat Mules With Every Day Wear
Yes, the more flat the soles of the shoes, the more comfortable it gets to walk around in them. Flat mules look absolutely cool. Be it for a formal event or a casual day out, you can wear them with ease and great style. You can choose from a huge number of designs like patent leather, untameable snakeskin and embellished jewels. Pair it with your favourite pair of jeans or trousers. Old school definitely has made a comeback.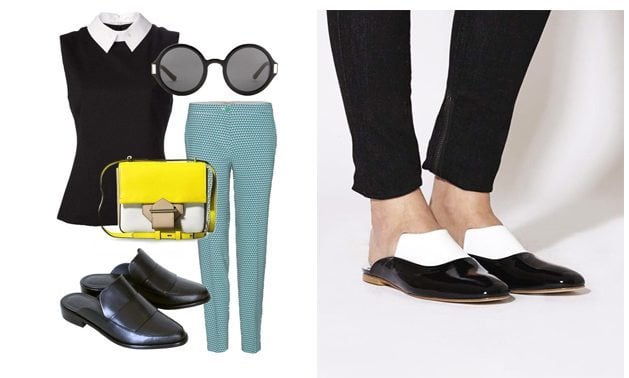 5. Wedge Mules For An Informal Do
Wedge mules look great when you go in for an urban street dress up. It elevates your get- up making it look effortless and glamorous. It blends in well in any piece. Apart from jeans, you can also pair them with leather skirts or cropped pants. You can also work the look with a funky flowing dress. The above image is great for some smart street dressing. The idea of pairing the wedge mules with denims along with all the basic pieces is funky and cool. Wedge mules pulls off a tremendous lift to your whole appearance. Love it or hate it, they are here to stay.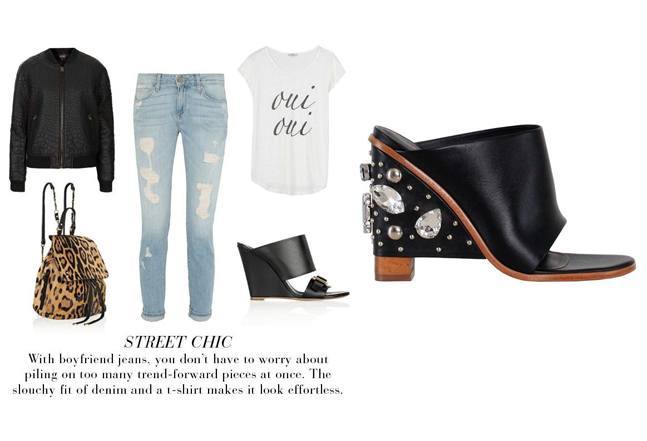 6. Party With High Heel Mules
When party is around the corner, slip into the comfort looking black heeled mules that will give you a trendy vibe. Finish off the look with statement neckpiece or earrings and a simple yet rocking outfit and get the eyeballs to turn your way.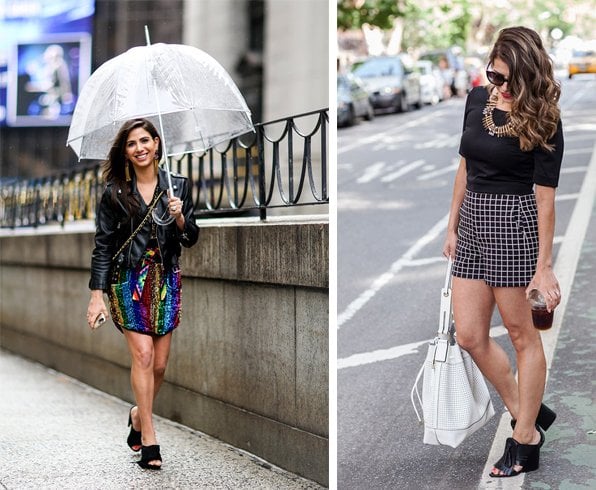 7. Mules For Jumpsuit Style
Jumpsuits are the chicest outfits as we all very well know. But the footwear choice for these jumpsuits always confuse us. But with mules, we can make the jumpsuit style a classy, work style or a totally casual brunch style. Pair the solid toned jumpsuit with slip on mules for the perfect office wear theme. Opt for leather mules to make it more elegant.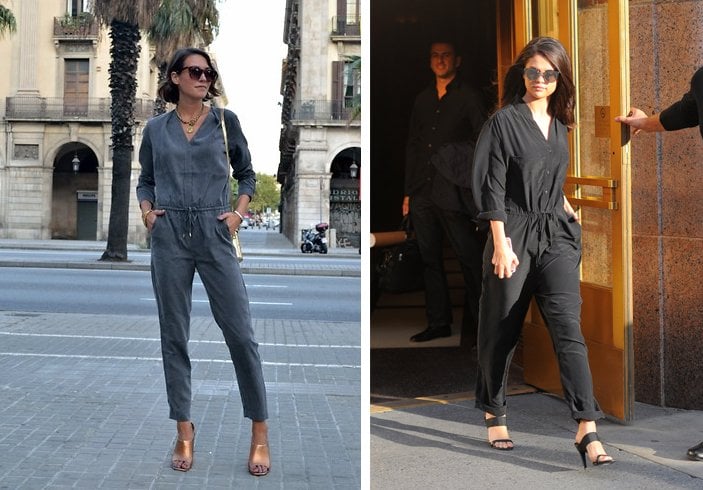 8. Athleisure Style With Mule Sneakers
Comfort your feet post work out in this mule sneakers. The workout pants with a long tee can be turned into fashionable look with a pair of mule style shoes.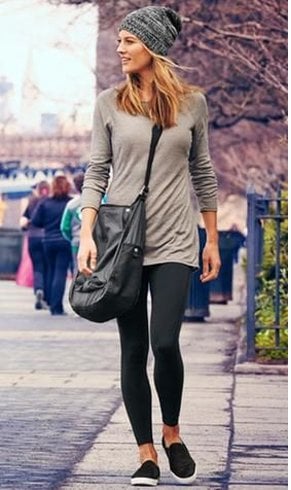 9. Jeans And Mules
While jeans are the comforting and staple piece of outfit in every closet, so are the mules that ease the feet. Play with the mules hues as per the occasion you wish to grace. Topping the look with a black blazer will give the trendy look a fancy twist.
Go dressy with pointed mules or go classy with black peep toe mules.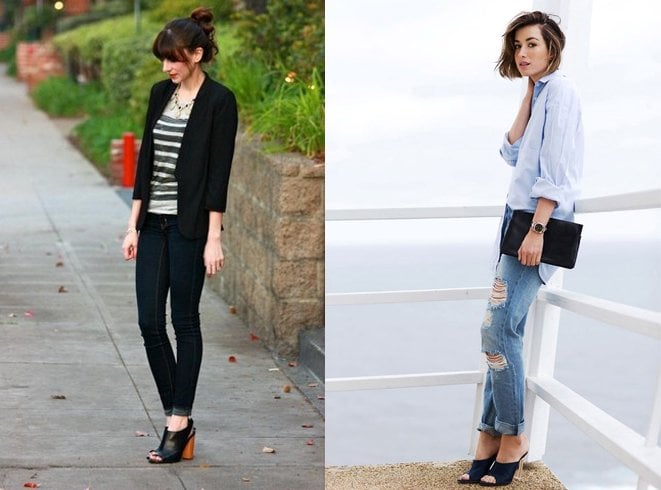 10. Backless Mules Style
If you have noticed, most of the footwear under this genre are open toe mules. But the backless mules seem far more fetching. Dressy or casual, this style is here to last!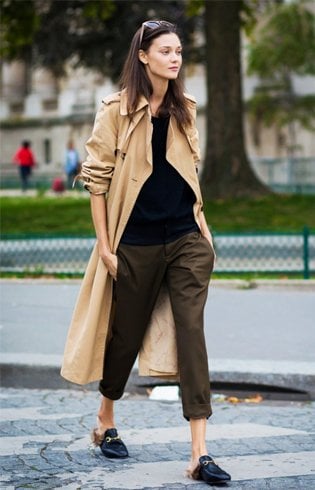 11. Pyjama Style Mules
After a stressful, long day, undoubtedly, we wish to pamper our lovely feet, don't we? In such a scenario, slip right into the mule slippers and give your feet some comfort. Go a bit fancy with the mules and make your pyjama parties more fun and colorful.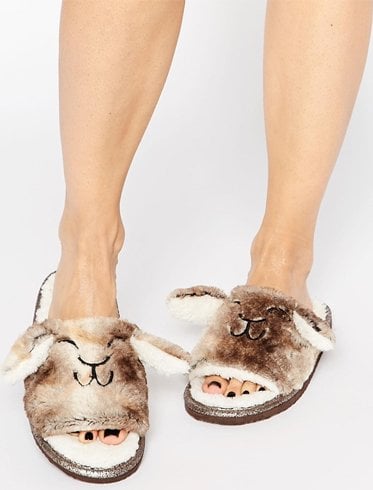 12. Low Heel Mules
If you are a fresher with this style of footwear and are wondering how to wear mules, start with the basic pattern. Try the low heel mules with a fuzz-free look to begin with and escalate to the pointed mules.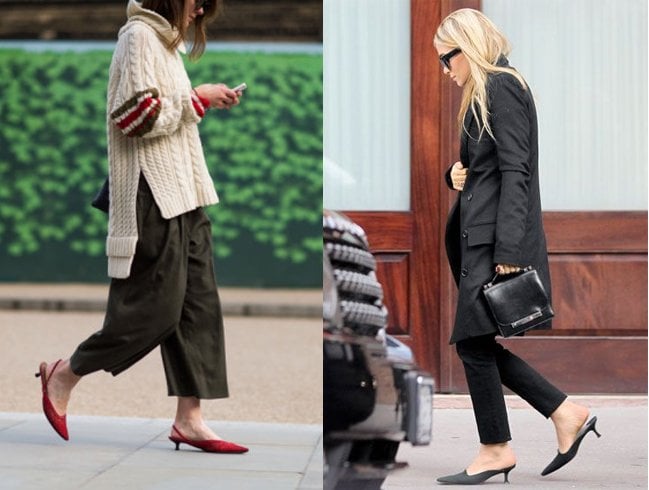 Mules are the greatest fix for all your down moments when you are tired of wearing the same clothes over and over again. Pair your old clothes with your mules today and just notice how it instantly adds spark to your whole look.
Images Source: pinterest