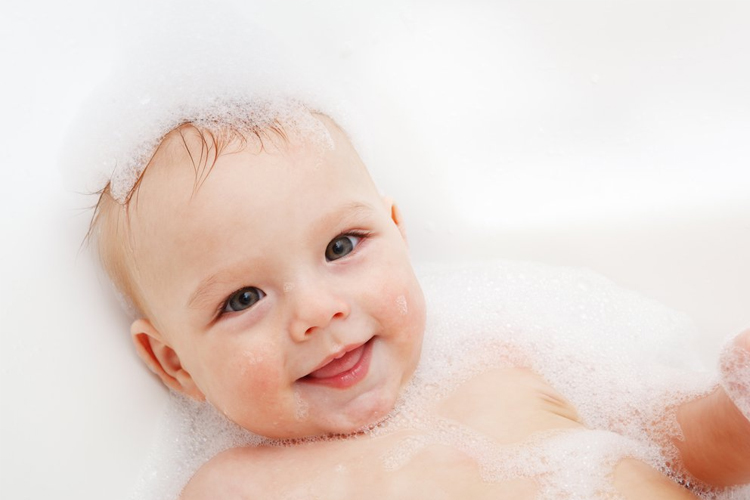 It's a different feeling that only new moms in particular enjoy- Seeing a bonny baby making gestures in air through his/her tiny hands and feet. Unconditional love is poured on him quite instantly. So, aren't you going to give your best to the baby all the time? Like the best baby shampoo?
Agreed, shampoo shopping can be one hell of a task. More so, when you have to find out best baby shampoo, or best baby wash and make sure it is formaldehyde-free (or else it can be harmful for your baby). There are organic baby shampoo brands too vying for attention – which means you have to look into baby shampoo ingredients with a fine toothcomb.
But fret not!
Read this post to find out the best and safe options available in best baby shampoo for your little darling.
1. Johnsons Baby Top-To-Toe Wash
#1 choice of hospitals, and gentle enough to cleanse sensitive newborn skin without drying, the Johnsons Baby Top-To-Toe Wash is specially designed for usage in infants. It is a safe baby body wash with claim of NO MORE TEARS® formula – making it gentle and mild to the baby eyes and skin as pure water. Effectively cleanses baby's skin and hair, and is dermatologist-tested, dye-free, soap-free, hypoallergenic, paraben-free, phthalate-free. Call it the best baby shampoo and best baby wash as it protects natural barrier layer on baby skin. Mums trust JOHNSON'S, which is always mild, gentle and effective.
Price: INR 275 for 500 ml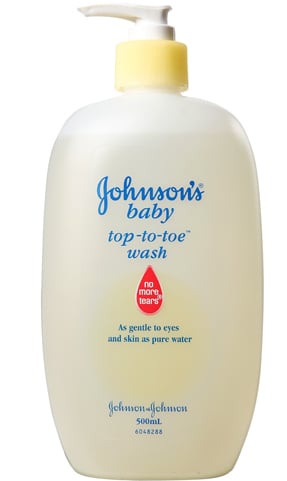 2. Himalaya Gentle Baby Shampoo
Why is this shampoo brand called best baby shampoo? One of the reasons is because it has a 'NO TEARS' formula designed for your baby's bath. Secondly, it has natural ingredients like chickpea (gives shine), hibiscus (that softens hair), khus-khus (cools the scalp) . Thirdly, this brand comes from Himalaya Herbals, a brand that makes baby care products that have Ayurvedic formulations. So it is 100% safe and pure for your baby's soft and delicate skin and scalp. Mildness tested on baby skin, it is one of the best baby shampoo brands you can find.
Price: INR 77 for 100 ml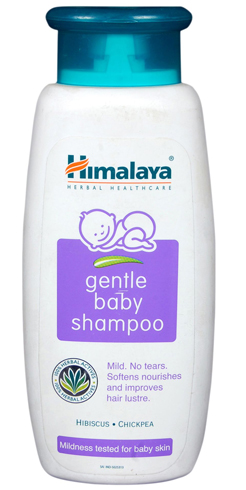 3. Farlin – Bubble Baby Bath
The very mention of the baby shampoo ingredients will make you fall off your chair. Farlin Baby Shampoo brand has extracts of Japanese rice to make your baby's delicate skin fresh. It has rich softening and protecting ceramide which foams so delicately – your baby will get a 'silkiest' bath. The hydrating formula of this best baby wash preserves the skin's natural balance restoring the suppleness and softness of your baby skin. Point to note – Farlin Bubble Baby Bath is "Parabens- free", "Alcohol-free" and has no artificial ingredients whatsoever. This shampoo brand has rice peptides which play a wonderful role in protecting the baby's eyes, scalp and hair follicles. There is no skin irritation as the edible-cleaning ingredients in it are safe for the skin.
Price: INR 995 for 250 ml
4. Baby SebaMed Children's Shampoo
Cleansing and caring – these are the brand promise values of SebaMed Children's Shampoo. Talk of the baby shampoo ingredients and you will be glad to find out that it is free from many a harmful ingredients – formaldehyde, nitrosamines, nitro-mochus compounds, dioxin, color additives, and alkali. It has a pH value of 5.5 which reduces the risk of skin dryness and irritation. The herbal extract of chamomiles further reduces the irritation aspect. Plus it has "no tears" formula – which means no stinging sensation in your baby's eyes. Leaves your little one's hair silky and fragrant and is ideal for babies with dry or sensitive hair scalp.
Price: INR 425 for 150 ml
5. Pigeon – Baby Wash 2 in 1
Aha…The 2 in 1 concept sounds pretty attractive, isn't it? Ask the baby – because it is the tiny toddler who enjoys the double benefit of "shampoo and liquid soap" in one product. The fragrance of this baby shampoo is fruity, and has natural extracts of Chamomile and Jojoba to pamper your little one with soft, silky and hydrated skin and tangle-free hair. It lathers well which is a bonus point of this shampoo.
Price: INR 625 for 700 ml
6. Chicco – No Tears Gentle Shampoo
With the brand tag "No Tears" this is yet another shampoo brand dedicated to the shampoo needs of babies who need nothing but delicate wash of their hair and scalp. Chicco – No Tears Gentle Shampoo from Chicco Baby Products (an Italian company) brings to mind everything that is baby-like and soft. Dermatologically and microbiologically tested, this baby shampoo ingredients has no SLS, or soap.
Price: INR 299 for 300 ml
7. Mothercare – All We Know Baby Bubble Bath
This brand is Mothercare's specialist product from their baby toiletries range. Blessed with natural extracts such as olive oil (as moisturizer), and chamomile (as soother), this shampoo is hypoallergenic and dermatologically tested. Suitable to be applied on your baby right after birth.
Price: INR 279 for 300 ml
8. Baby Magic Blossoms Hair And Body Wash
Having enhanced vitamins and Xtra moisturising formula, Baby Magic Blossoms Hair and Body Wash leaves your baby's skin and hair clean and soft. Easy to rinse, it is tear-free, dye-and-hypoallergenic free, dermatologist-tested and is pH-balanced.
Price: INR 795 for 488 ml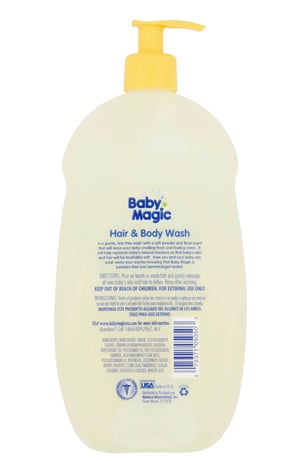 9. Vita Age® BIMBO – Delicate Bath Cream
'No tears' formula, this is a baby bath cream cleaner which works on skin's natural pH. Vita Age® BIMBO from Bottega Di Lungavita has nourishing ingredients of Rice, Almonds and Chamomile. It also has natural surfactants which are allergen-free. Your lil one will love the lingering fragrance of it.
Price: INR 699 for 250 ml
10. Baby Organic Conditioning Shampoo & Body Wash 8 oz.
Rated as the safest baby shampoo, Baby Organic Conditioning Shampoo & Body Wash cleans the delicate skin of babies without causing any drying or irritating feeling. Raw Apple Cider Vinegar in it has organic minerals which deeply nourish the skin and scalp. This organic baby shampoo is gentle to even the most sensitive skin. This organic baby shampoo brand comes with an easy pre-foaming pump which makes it easy and convenient to clean up your toddler. Ingredients for Baby Organic "Coconut Version" are Organic Chamomile Tea, Organic Coconut Soap, Organic Coconut Extract, Organic Sunflower Oil, and Organic Apple Cider Vinegar. The "Unscented Version" has no coconut extract. One most important thing about this product – it is Gluten- Free, Vegan, Nut-Free, Chemical-Free and Soy-Free.
Price: $21.95

11. Earth Mama Angel Baby Body Wash & Shampoo
Did you know, Earth Mama-Angel Baby makes natural and organic shampoos and washes? This organic baby shampoo has no synthetic fragrance, anti-bacterial chemicals, phthalates, parabens or harsh sulphates. Count it as a great choice for those looking for a safe and natural baby bath product (has no smell).
Price: INR 1,734 for 160 ml

12. Babo Botanicals Moisturising Baby Shampoo & Wash
Yet another trusted organic baby shampoo, the Babo Botanicals Moisturising Baby Shampoo & Wash has comforting Oatmilk and Calendula, Pure Flower and Plant Extracts. While Oatmeal is known to comfort dry and itchy skin, the Calendula helps soothe scalps. It is Sulfate- Free, Tear-Free, Sensitive on Dry Scalp and Skin, Dermatologist-tested, Allergy-Tested, No Synthetic Fragrances or Colors, Paraben & Phthalate Free, Dairy & Soy Free and Vegan.
Price: INR 762.94 for 8 fl oz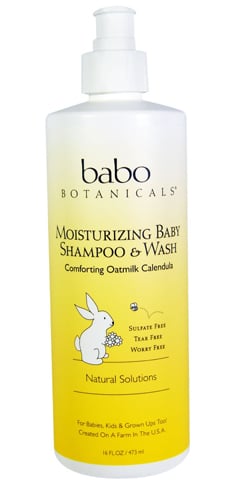 Which of the above brands in baby shampoo are you using or planning to use for your bundle of joy? What are your likes, dislikes and experiences? Share it with us by writing in the comments section.
Images Source: Amazon