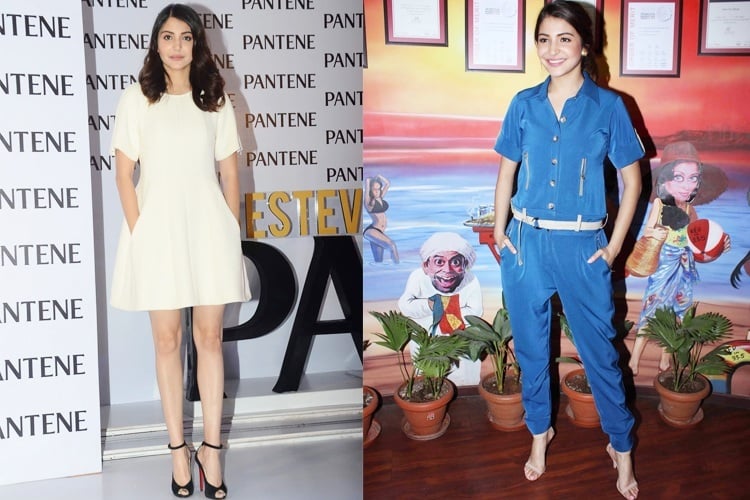 Anushka Sharma is tall. But she isn't model-esque tall and we thinks it a wonderful thing!
Many-a-times, people on the lower end of height spectrum complain about being short or being tiny. But the real deal is (and take it from someone who is annoyingly tall) that being short or fun sized is actually a blessing!!
[Also Read: Why We Love And Adore Anushka Sharma]
How? Well, you get to wear heels!! If I have to wear heels, I end up looking like a Gigantor (true story). And then, you don't have to lie about your height and say – of course not! I'm not that tall!! *followed by nervous laughter*
Anyway, long story short, being tall is NOT always an advantage.
So like we were saying, Anushka Sharma is just the right height! 5 feet 7 inches (if Wikipedia is to be believed). While she can look perfectly fine in flats, she can look equally sexy in heels.
Exhibit A (flats)
Exhibit B (heels)
[sc:mediad]
Now, at a recent promotional event, Ms Sharma wore this
Holly Molly!!! Doesn't she look hot as hell!!
In a simple Dior dress, Anushka Sharma looked rather fetching!! The simple dress was teamed with nothing else but a pair of sky high Christian Louboutins.
Did. She. Nail. The. Look?!
Of course she did!!!
We are just loving the way her heels her highlighting her long legs and making her look tall and at the same time, the short length of her dress is giving her a model-esque look.
Isn't she beautiful?!