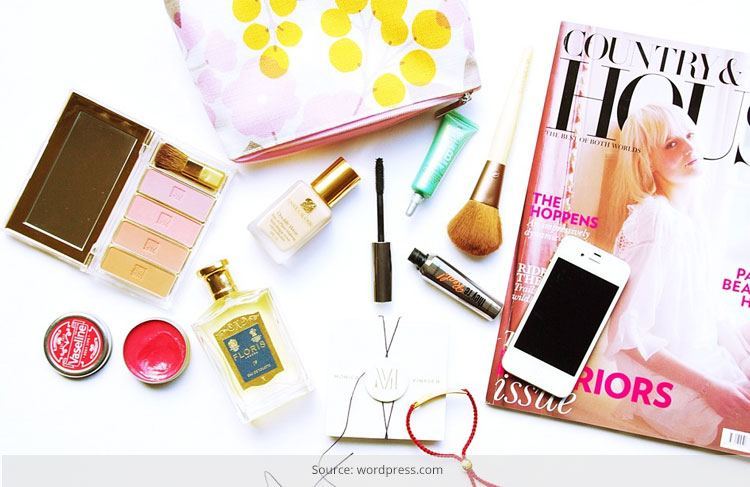 Ladies want everything in good measure and in abundance, happiness included. So whenever you talk of downsizing things, you will see many a feminine eyebrow raised high. How can you tell a woman to cut short her fancy expenditures, longings and belongings? This is pure pity.
Most of us have seen young urban women spending through the roof when it comes to dressing up and looking pretty. That is why, their handbags are overflowing with cosmetics, fancy cellphones, knick knacks and everything else in between. Can their baggage ever get light? Nah….that's why most of the bees keep complaining of shoulder pain due to lugging around 3-ton bags after their visit to malls and hypermalls.
Coming back to the point, our personal cargo can weigh less if we know how to limit it to bare essentials. We take you through some of the ways in which you can downsize your purses, at the same time feel satisfied and contented on having done so.
1. Stack supplies in your office drawers
If you are an avid driver to your office back and forth, then there are some things (read excess) that you can leave behind in your car backseat as you go to your office. The musts you can tag along in your purse include sanitary napkins, emergency make up kit, few band aids, books (if necessary), mobile and wallet. So the good lady manager in you has to decide which stuff to keep in your purse and which one to put in your drawer.
2. Small yet double-duty bag
Yes, all of us need a wallet when we are off to work. But the space it occupies in a hand bag is not small but fairly large depending on your needs. Go for a cross-body bag that has small little pockets to accommodate credit cards, photo ID cards, and cash. This saves you the space of a wallet, yet gives you the most you expect out of a purse.
3. List out what you need from Point A to Point B
You are a well-reasoned out person, aren't you? Then why carry all the things at the same time in your purse when you are moving from one place to another? Make a choice between what is essential to carry and what is secondary. Yes, money, phone, cards, cash, lip gloss, sunglasses, mint chewing gums, mirror, comb and some pain balm are essential in a purse but supplementary things such as a deodorant, book/magazine can be skipped for sure. Think about it.
[sc:mediad]
[Also Read: Guide to Buying a Chic Coin Purse]
4. Use paper shopping bag for the rest of items
Why stack up your purse with thousand and one things when some of them can be put in a recycled paper. For example, why put your lunch box in your handbag when you can carry it in a paper bag equipped with handle. Once you are through with your eatables, you can put in recycling bins or bring them home to use it next day and next time. If you are a techno freak, you can use a mobile application to read novels on your way to work or on way home. So much of space-saving is there that you would hardly feel the need to overload your pretty handbag.
5. Keep baby stuff separately
The bag of a young adult to a young mommy is always bursting at the seams. When you add kids stuff to your purse, then there are more chances of want of space. Don't stock mom's and kid's stuff together in one bag. It will add to confusion and mess. And there are chances that kids' material such as crackers and melted crayons can ruin the lining of your handbag.
Use these tips and you will feel light, free and carefree. Happy downsizing your purse now! Spread the word around and see how our handbags can be managed well and better.