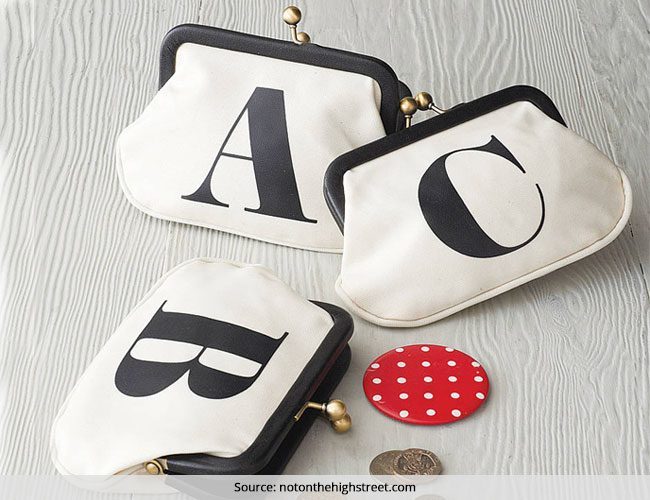 Each time when we are asked to give "chutta" (meaning loose coins) to the sundry people like rickshaw pullers, man at the dairy booth, kirana or grocery shop owners, auto drivers etc., it is a major task finding out some from our wallets. That is when the need of having a small and handy 'coin purse' comes up.
What is a Coin Purse?
A coin purse is the trendiest part in fashion accessories today. So what if it's small enough? It helps resolve half the problems. It can accommodate coins of various denominations and sizes and prove to be handy when it comes to purchasing small and inexpensive knick-knacks, such as potato chips, chocolates, newspapers and milk, what have you.
This doesn't mean, coin purse is meant to look a basic item only. There are expensive branded coin purses, leather coin purse, etc. available too, made from quality materials that give you the look and feel of a designer value item. Come, let us read more about this itsy-bitsy cute little coin purse.
History of Coin Purse
The oldest coin purse known to mankind goes back to 3300 BC by a preserved man found in between the borders of the countries of Austria and Italy. They were also seen in ancient Egyptian hieroglyphs. Most women keep coin purse in a handbag so that it remains intact and easy to trace.
Types of Coin Purses: Different Coin Purse Patterns
Coin Purses come in a variety of colours, patterns, fabrics and even fastenings. Some of them can accommodate small coins whereas others have the space for large number of coins. There are ones made of genuine leather and cheap polyester too. It's a matter of how much you are willing to spend on a coin purse.
Key Holder Coin Purse
A utilitarian item, it is made of plastic or rubber, and has a fabric body and a clasp. Can hold few coins at the most which explains why it is attached to a key ring.
Handbag Coin Purse
For those of you wanting a coin purse to match with the handbag, your search ends here. A handbag and coin purse is an interesting idea for women wanting to have the best of both worlds!
[sc:mediad]
Tin Coin Purse
Sometimes carrying a purse looks heavy on the arms. The better option is to carry a small tin filled purse with coins. It is more chic looking, and comes with multiple designs. However, it can be loud enough when coins inside give a clinking sound when it is moved or toppled.
Drawstring Coin Purse
These are simple fabric pouches with drawstrings sewn into them that are pulled tight to keep the coins secure. Easy to use, it is non-messy and has no sound value.
[Also Read: Budget Friendly Handbags]
Clasp Coin Purse
Fashionable, attractive and contemporary, clasp coin purses come in genuine or imitation leather and fabrics as well. They are the most expensive types when it comes to coin purses, and can be raw basic or with jewelled surface.
Zipper Coin Purse
The most common and inexpensive, a zipper coin purse is easy to use as an everyday utility and pocket-friendly. Available in variety of sizes, they are a practical option for women wanting security while carrying coins.
Guide to Buying a Coin Purse
Each one of us has individual needs. The same logic applies to buying a coin purse. Sometimes we require it to hold small items for example keys, makeup, and other items of must. Other times, we need it to go with our western or Indian outfits. The size of the coin purse depends on the need and occasion. Because a coin purse is convenient to fit in, it is easier to carry than a clutch.
Now you have ample reasons to go shopping for a coin purse as per your need and fashion requirement. You can also make a crochet purse for yourself you do not want to spend a buck.