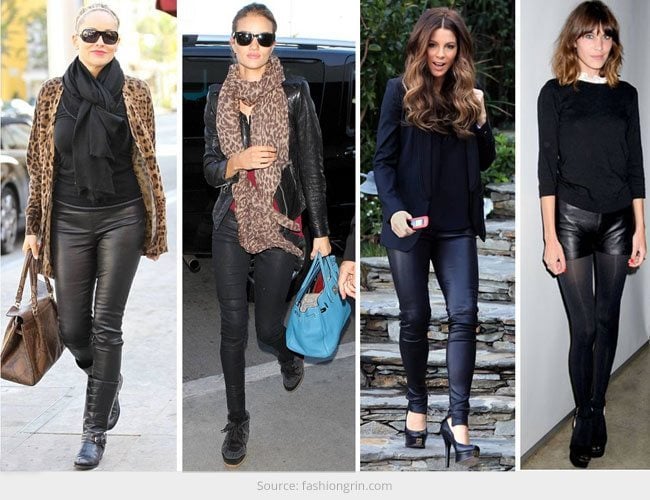 A lot of women are into androgynous fashion these days and trousers are a very important part of this fashion. Every woman should have a couple of pants which she should wear to some occasions. These pants are not only comfortable, but you can also mix and match them with different tops and t-shirts.
Let's look at some of the trouser styles that a woman should always have in her wardrobe as staples.
1. Chinos:
Chinos are very ideal for summer, especially since they are lightweight and not as cumbersome as jeans. A lot of women see it as a very convenient alternative for jeans. Also known as Khakis, Chinos can be worn in office as well as in day to day wear. What makes them great to wear in office as well as casually is the fact that they have a very elegant look. They can be worn in dark colours as well. You can pair up your chinos with brogues or loafers.
Get yours from: Chinos from United Colours of Benetton (Rs. 1,679)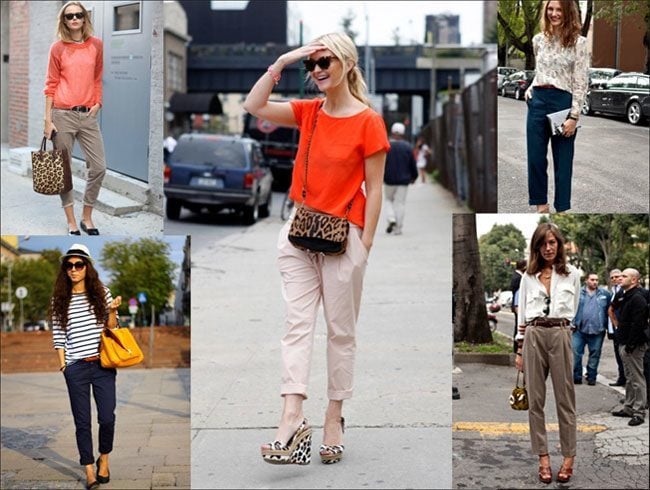 2. Tailored Trousers:
Tailored trousers for women are very essential in a corporate environment. They can be worn in office and as well as formally. The only problem with tailored trousers is that you would have to iron them every time you decide to wear them. This is what causes all the problems. You can have different colored tailored trousers depending on the occasions, but people mostly prefer to have trousers in darker colours. Always buy it from a good store so that you don't have fitting problems later on.
Get yours from: Vero Moda Regular Fit Trousers (Rs. 2,895)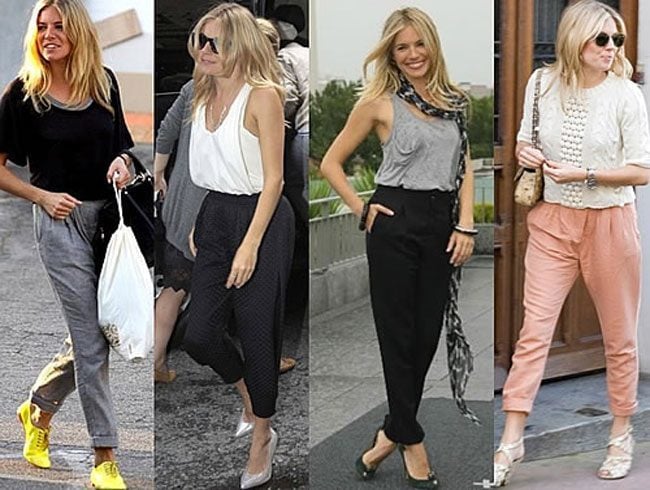 3. Cropped trousers:
If somebody said they are out of fashion, they are very wrong because cropped trousers are always in vogue. No matter what, you can never go wrong with a pair of cropped trousers. They are suitable for most body types and the best part is you can pair them with anything and everything. For a more glam look, you can pair it up with sheer tops and blouses. It is also suitable for casual ensembles and so pairing them up with ballerinas and sandals would also look good!
[sc:mediad]
Get yours from: Vero Moda Skinny Fit (Rs. 1,895)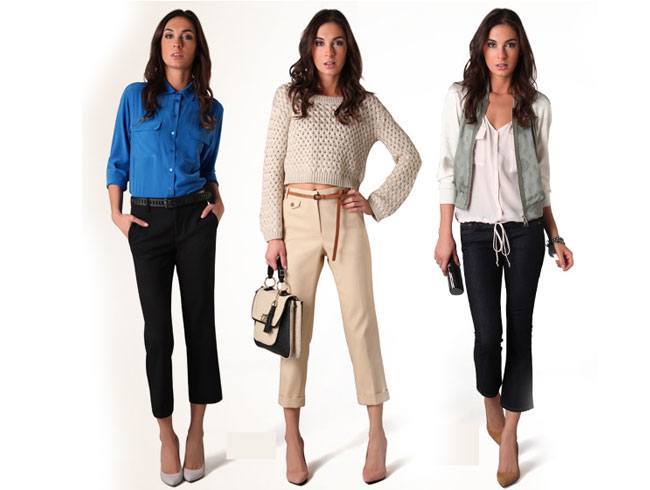 4. Baggy Pants:
From Salvatore Ferragamo to Givenchy, baggy pants are everywhere. You can pair them up with crop tops for that model-off duty look. The best thing about baggy pants is that they can be paired up with different styles of tops and they can transition very easily from one look to another. Harem pant styles also work well.
Get Yours From: Zara Baggy pants (Rs. 2,890)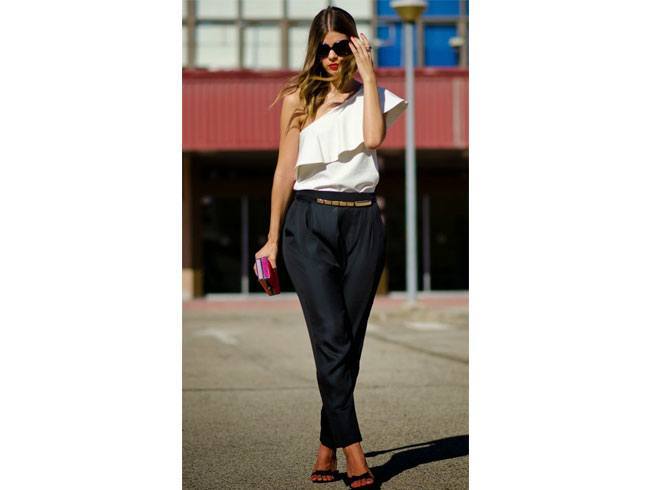 5. Palazzos:
Cool, comfy and wonderfully airy, palazzos are a fashionistas' staple. Break into them when you feel you want to look like a supermodel. They can also look good for a vintage look. Team them up with some kitty heels and you would be turning quite a few heads. For ladies in the hotter regions of the country, these pants are extremely comfortable. Not only are these airy when it comes to saving you from the heat, but you can create quite a fashion ripple with some great combinations.
Get Yours From: Zara Palazzos (Rs. 2,990)
[Also Read: How to pair ankle boots]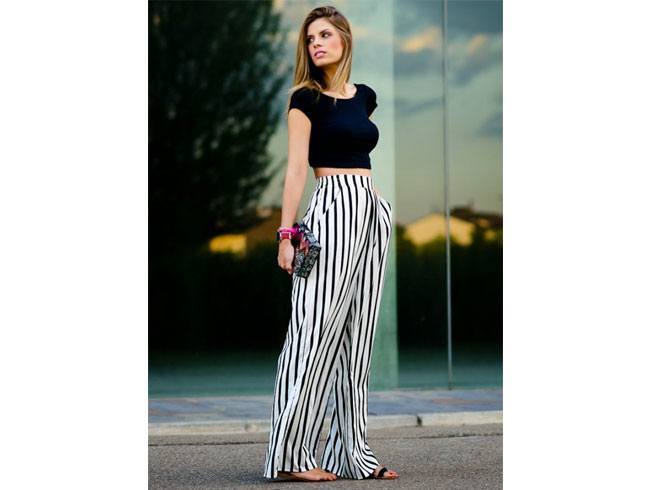 These are some of the styles of trousers that all women should have in their wardrobes. There are hundreds of ways to mix and match them to look good in any attire. There are endless possibilities, you just need to get out of your comfort zone and find the trousers that suit you the most.