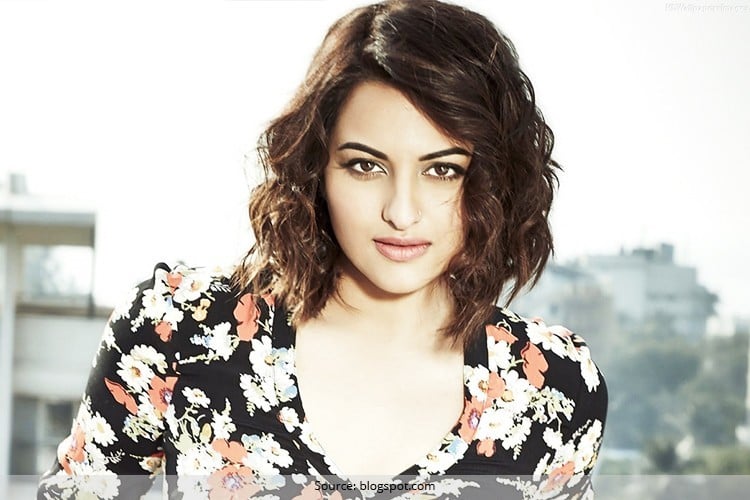 Every girl knows that the easiest way to revamp your look and give yourself a makeover is to get a new haircut. It helps to instantly spruce up your look and helps you achieve the look you want. You can go from demure to sexy with a new haircut. Celebrities know this and are constantly reinventing themselves with new haircuts and styles to keep their look refreshing. Here's a list of some of the hair makeovers that we saw in recent times that left us shocked. Some of these hair makeovers were awesome while some others had us wondering what could have possessed the person to do that to their hair.
[Also Read: Celebrity Hairstyles That Are Inspiring us This Summer]
Sonakshi Sinha
Sonakshi Sinha totally revamped her look with a new haircut. Gone were her long tresses and instead she shocked the world with her chic bob. Along with losing weight and getting a better wardrobe. Sonakshi looks better than ever before in her short bob hairstyle. We are loving it! Way to go girl!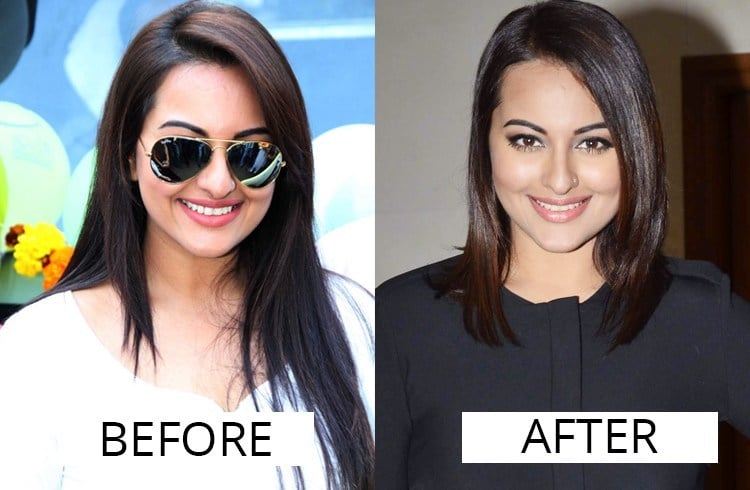 Hilary Duff
While crazy hair colours was nothing new when it came to Nicki Minaj or Katy Perry, we were quite taken aback when Hilary Duff coloured her hair a blue-green shade. The natural blonde claimed that she was inspired by the colours of the sea and decided to go with it. While we're all for reinventing oneself and experimenting with new things, we can't help but give a wistful sigh for Hilary's lost lovely golden locks.
[Also Read: Earrings For Short Hair]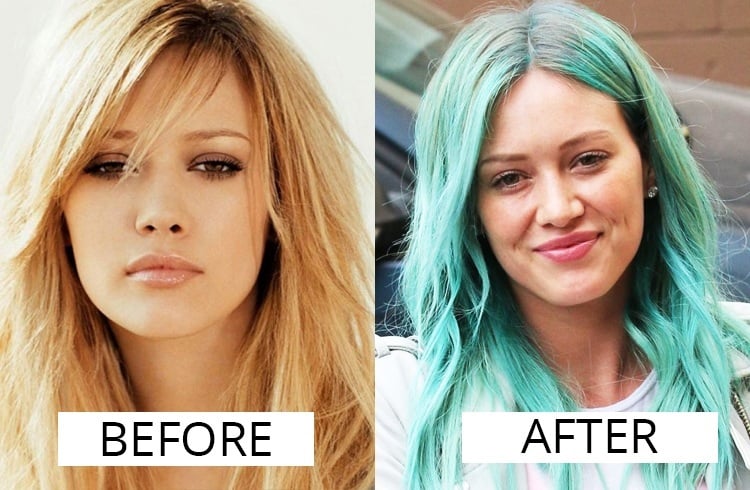 Anushka Sharma
It sure looks like Bollywood has been bitten by the 'haircut bug'. After Sonakshi Sinha, it was Anushka's turn to chop off her long hair. The bubbly actress had been receiving a lot of flak for opting to get lip fillers to plump up her otherwise thin lips. Critics were quite vocal about how she should not have done that and how she had ruined her pretty face and smile by tampering with her lips. Shortly thereafter, Anushka went in for a hair makeover, chopping off her long hair and going for a curly bob haircut. We love the new look on her as much as we loved her long hair.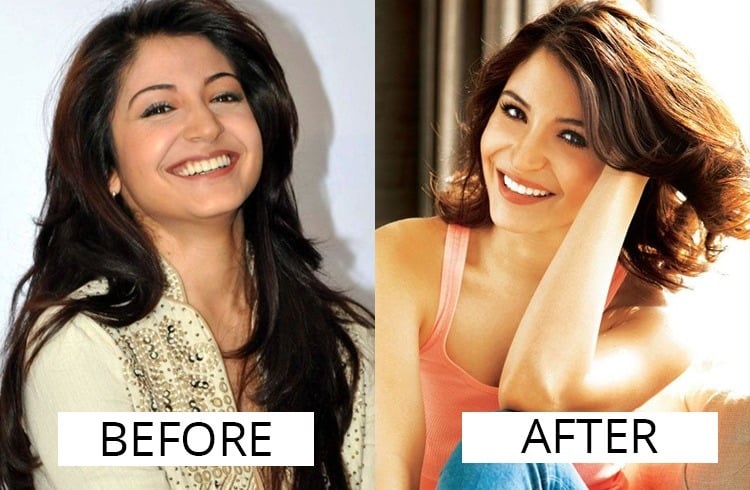 [sc:mediad]
Kim Kardashian
When Kim Kardashian went from brunette to platinum blonde, it was not a pretty sight. The blonde colour did nothing for her bronze skin and just made her look washed out and pale. The diva who keeps posting about her day and what she's upto on social media posted a picture of her bleaching her hair and going blonde. She went platinum blonde and although she seemed to love the look, her fans were not so taken with her blonde avatar. When she reverted back to being a brunette, her fans were glad. Some people just look so much better in their natural hair colour and Kim is definitely one of them.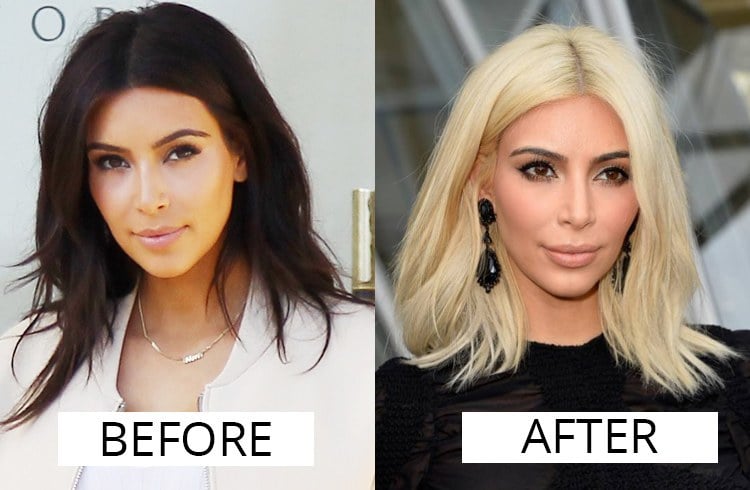 [Also Read: 12 Must – Try Celebrity Hairstyles]
With the public's eye on them at all times, celebrities are under a lot of pressure to keep themselves looking good. They can't afford to be boring and plain. This means that there is a constant need to reinvent oneself, right from the wardrobe and makeup to their hairstyles, celebrities need to keep experimenting with themselves. Sometimes such experiments pay off and they come out of it looking so much better than before but there are also times when it can all go horribly wrong and they can end up looking not-so-good. But it's better to try and fail than to not try at all. So kudos to them for taking the plunge.