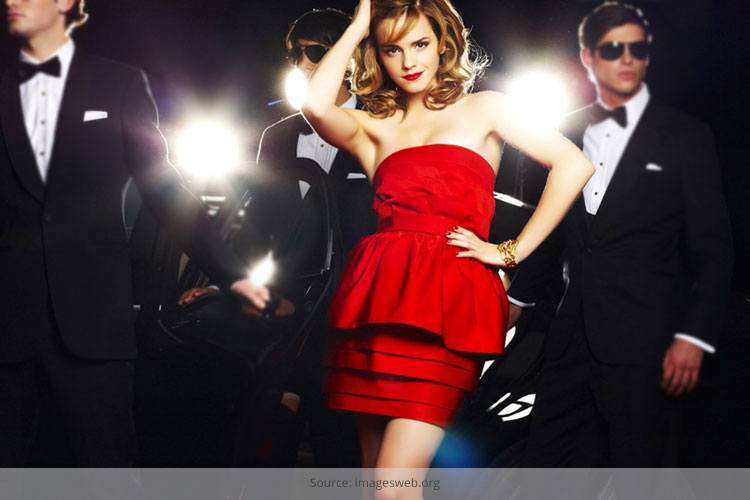 While the Little Black Dress will always hold a special place in every woman's wardrobe, (Read More: What Colour Accessories Should You Wear with a Black Dress), there is a new trend in town. It seems women are finding the LBD a tad bit too predictable and are looking to replace it with a bolder, sexier version of it. Say hello to the LRD – The Little Red Dress. It has taken the Hollywood red carpet by storm, with celebrities flaunting their figure in it. Unlike the LBD, the LRD is just so much more vibrant and much more fun. So swap the LBD for the LRD for your next party and paint the town red!
Here are some versions of the LRD that we have been pining over.
Cameron Diaz
Cameron Diaz is quite a big fan of the LRD. And why wouldn't she be? The LRD is the perfect outfit to show off her toned figure. Here are two occasions where she wore an LRD.
Cameron Diaz looked smoking hot in this sexy red number. The one shoulder LRD draped her body to perfection. Cameron opted to wear a pair of nude pumps with it. She also kept her makeup very natural and minimal. With her hair let loose in beachy waves, her look was a mix of dressy and casual.
She was again caught in an LRD, but this time it was a sleeveless number. The rest of her look was pretty similar with minimal makeup and nude pumps. The only difference was where she had beachy waves in the last picture, she opted for sleek and straight hair in this one.
Rihanna
Rihanna proves that she can so totally rock an LRD. Here she is in two different versions of it and looking hot in both of them. Which one is your favourite?
Rihanna wore this slinky red dress to a GQ event. She kept her look simple, with dainty jewellery and sleek hair. She painted her lips a bold red to match the colour of her dress.
And here she is in all her quirkiness. Rihanna was spotted leaving a restaurant in a long sleeved LRD. The dress had some crazy detailing on side and looked totally badass. She rocked the dress with a beaded necklace and colourful purse.
[sc:mediad]
Emma Stone
We are quite convinced that nobody loves the LRD more than Hollywood's sweetheart Emma Stone. The actress has been spotted wearing an LRD on numerous occasions. Here are three instances where she wore an LRD and stole the show.
She looked adorable in this poofy red dress that sparkled with a lot of fine detailing all over it. With red lips to match the dress and black pumps on her feet, Emma Stone looked super cute.
She looked all kinds of stylish in this red leather dress that she wore for her appearance in 'The Tonight Show with Jay Leno'. She paired the dress with super sexy cap-toe pumps and wore red lipstick to complete the look.
But our personal favourite is her red tube dress. She cinched the waist with a satin belt with a floral brooch for added detailing. With red pumps, a red purse and a deep red statement necklace, Emma looked glamourous and subtly sexy.
[Also Read: How to Keep Your Red Lipstick from Smudging]
The LRD can never replace the LBD. But that doesn't mean that the trends can't co-exist. While the LBD is perfect for those dinner parties and office parties where you want to look classy and formal, the LRD is your best friend when it comes to letting loose and having a gala time with friends.