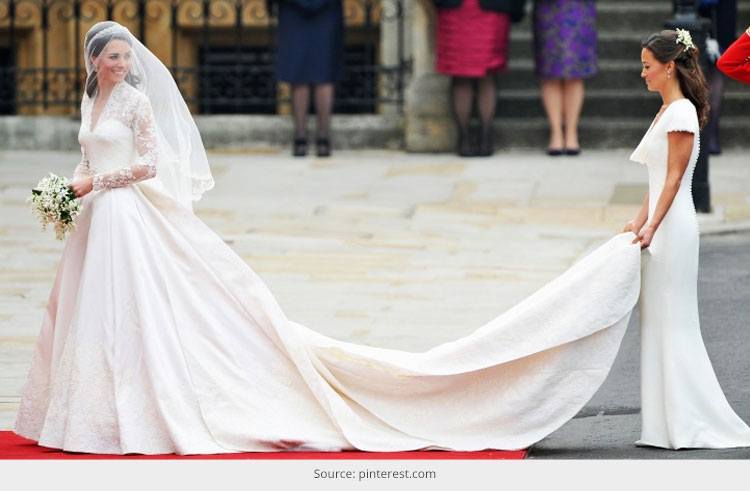 Did you know Aruna Seth – the British-born Indian shoe designer has the British royal fan following?
Yes, she was Pippa Middleton's (sister to Duchess of Cambridge Kate), footwear label of choice at the royal wedding.
Aruna Seth
She is on a mission to combine fashion with comfort, which are most of the times two poles apart when it comes to foot wears such as stilettoes, heels and pumps.
Till date women had to hurt their heels and compromised with comfort to put on high pointed stilettoes. With celebrity fans including Pippa Middleton and Kate Hudson, Fashionlady sneaks into her illustrious career, how she launched a high-end shoe line from scratch and her secret recipe behind her extremely comfortable bridal footwear. Read on!
If you want to set up a business then look for gaps in a market you know. In case of Aruna Seth, it was a cakewalk – all that she envisaged was about heels which looked good but without any pain.
She reasons,
"My problem was that I used to buy all these expensive shoes. That's what I used to spend all my wages on, shoes and bags. The problem was I was spending £700, £800, on a pair of shoes and they weren't comfortable. You know, I'd get to midnight and I'd be out and I'd be thinking okay, the shoes look great, but I'm not comfortable. So I wanted to design shoes that looked elegant, that had the 'wow' factor – and I wanted them to be comfortable."
The 30-year old celebrity shoe designer was already aware about the shoe business – thanks to her growing years in Surrey and not to mention her father Geoff Seth, the man behind the Ascot trainer brand.
After earning a business degree at Liverpool, she had initially headed to an investment bank, aiming to be a trader. But only after 3 years she left that career to set up her own shoe line, tagging it as "in my blood".
Her market research was purely based on what kind of shoes, what kind of market to target, how many styles, what range, where you are going to make them etc.
[sc:mediad]
Certainly, she knew well the shoe market she knew well. By pulling out a pair of shoes from spot-lit shelves in her wardrobe in an interview, she still showed a shopper's enthusiasm for her product – and had a clear idea on how to create a piece to make it adorable.
Aruna has always craved to make the best shoes in the world, probably the luxurious shoes in the world if we put it right and she always knew her destination – North Italy. She strongly feels this is the best place in the world where perfect pieces are made and this how she set up her business here.
Her specialty lies in bridal shoe making. Her bridal shoes are handmade in Northern Italy from the finest materials, embellishments and Swarovski crystals. There is a secret behind the comfort in her exquisite bridal footwear creations – they contain a plush leather cushioned padding rendering cashmere-like comfort to the wearer's feet.
Aruna travels across the world picking the best ribbons, satins and leather to design each shoe. Her footwear range consists of over 40 pairs of ballerinas, boots, Swarovski inspired evening shoes and also corporate shoes. Besides, her label is stocked in Harrods shoe boudoir and over 50 stockists worldwide.
Celebrities such as Kate Hudson, Olivia Munn, Pippa Middleton have all been spotted wearing her creations. Aruna Seth's shoes as already discussed were famously worn by Pippa Middleton with her iconic green Temperley dress on the day of the royal wedding.
Aruna frequently visits Hollywood and has appeared on E! News. Other royal members including Princess Beatrice and Eugenie have also been spotted wearing her shoes to various family affairs.
Where to buy Aruna Seth shoes?
You can now buy Aruna Seth's shoes at Farfetch.com and even at Polyvore. And if you want to look in for more varieties and latest arrivals then it's always best to visit her official website.
To add it more, Aruna also sells some cute bridal clutches and bags with her signature butterfly motif on them.
Pippa Middleton, who is among her esteemed clientele list, is often seen strutting on Aruna's shoes. But recently she has also started flaunting her bag as well. Pippa now has a new bag added to her collection – the "Romina" by Aruna Seth.
As per Aruna Seth,
"Pippa and Kate both love black suede, so you can see why the Romina fits in seamlessly into Pippa's wardrobe."
Stay tuned for more interesting posts on her.