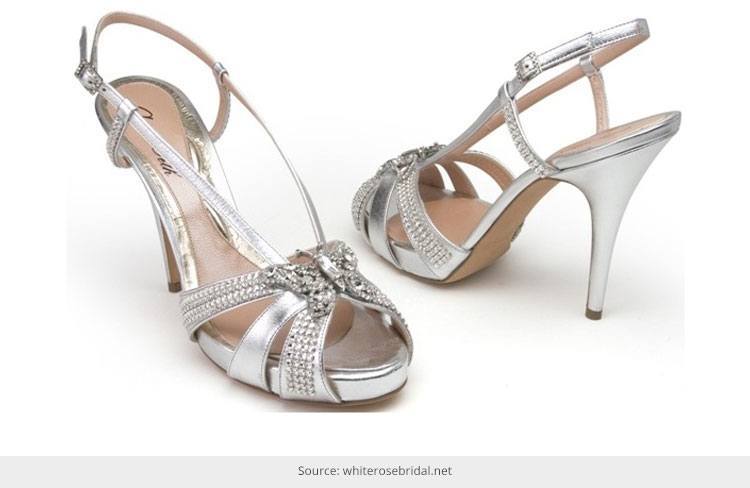 As we have already discussed how the Indo-British shoe designer, Aruna Seth has become a favorite label among the royal celebs and how she was able to convince Pippa Middleton to wear her label to royal wedding in our previous edition.
Let us tell you, it was not only once Pippa had opted for Aruna's shoes but she is seen many a times wearing her shoes at different occasions.
This is what Aruna had to say,
"She not only wore our silver butterfly 'Lynn' shoe to the Royal Wedding in 2011, but she has now been spotted wearing another pair of Aruna Seth shoes. We are absolutely thrilled that Pippa continues to wear our shoes, getting them known with exactly the right kind of attention we desire."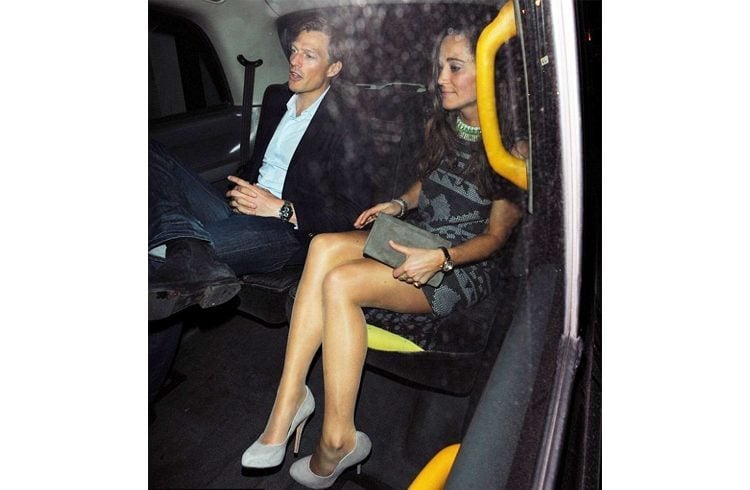 She had first worn the 'Lynn' shoes for wedding then she was spotted in another gorgeous pair of shoes –  'Beatrice'. She had teamed Aruna's grey suede platform heels with a casual but dressy Aztec print shift dress for the occasion.
Aruna Seth designs shoes for almost every occasion and mood. Her shoes can enhance the look of any dress one wears, thereby magnifying the overall persona.
Her family background in shoe trading, previous investment banking experience and qualification at London College of Fashion have all contributed in creating her the Aruna Seth brand.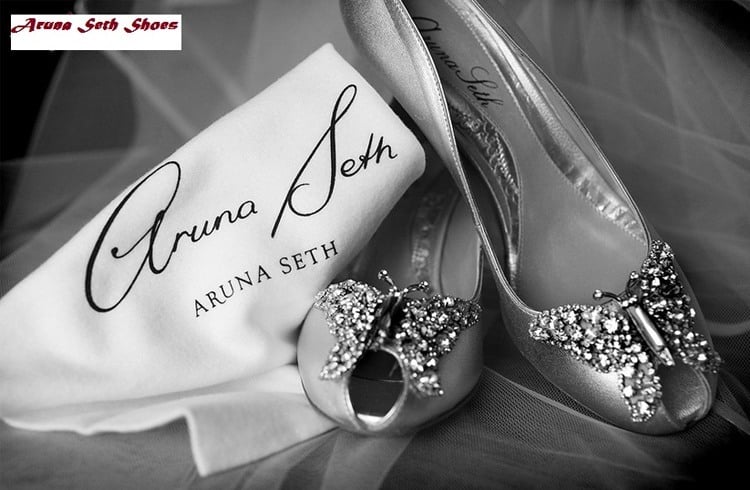 FashionLady gives you 10 hot tips in picking wedding shoes by this British Sole Queen. Do have a read!
1. Comfort is key
For Aruna, comfort comes next to style especially for wedding. This is because wedding day endures you to stand lengthy hours standing upright on your feet. As Aruna mostly focuses on western market, so she considers walking down the aisle, posing for photographs and the wedding dance, which can all adhere to only exhaustion and pain and nothing else.
[Also Read: wedding shoes]
Aruna strongly feels that the wedding or bridal shoes should be practical, functional and elegant at the same time, helping you keep that 1000 watt smile on your face all day long.
Always ask yourself while picking a pair if they are going to be comfy all day. Do not forget to practice walking in them before the D-day.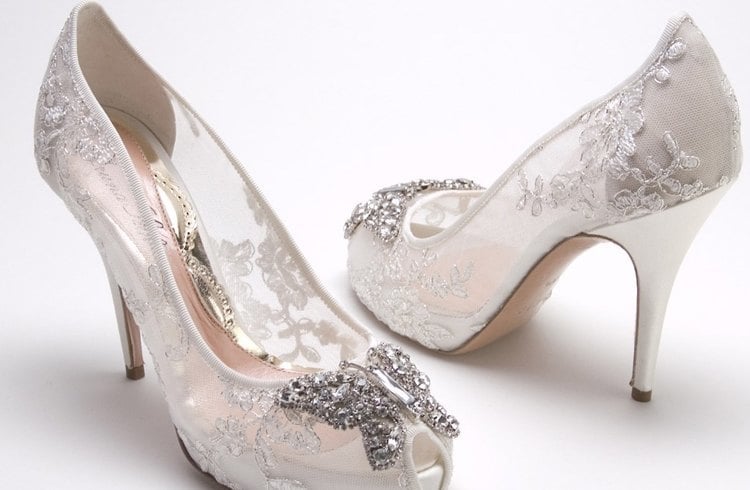 2. Don't compromise with your love for style
Focusing completely on comfort in picking wedding shoes doesn't mean jeopardizing on style. Instead you should always go for the design that fascinates you and that you'll treasure them for years to come.
Unlike your wedding dress which is only meant to be worn once, your pair of bridal shoes can also be worn again for further occasions. It's not only about your wedding day but you should always go for the best pick-me-up footwear even for a regular day.
Don't fret over following fashion trends, if you pick a classic style they will stand the test of time in the wedding photo-album for years to come. – Aruna Seth
3. Prepare a check-list
Often brides are seen focusing in their wedding dresses and leave shoes till last. This last minute rush enables lands them up in buying something that may not only bring in discomfort to your heels but also ruin the harmony of their wedding dress.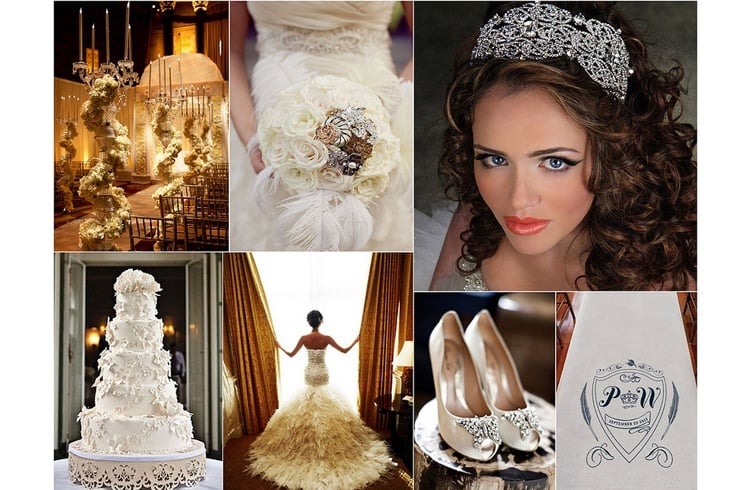 So, it's always wise to shop for shoes the same day you buy your dress, as it will also help you picks heels with required inches which can actually determine the length of your dress.
4. Know your inches
When choosing the heels, always consider the inches of your stilettos. Imagine yourself being looked taller than your husband at the altar or you would be looking too short to even give a perfect pose for your wedding photos.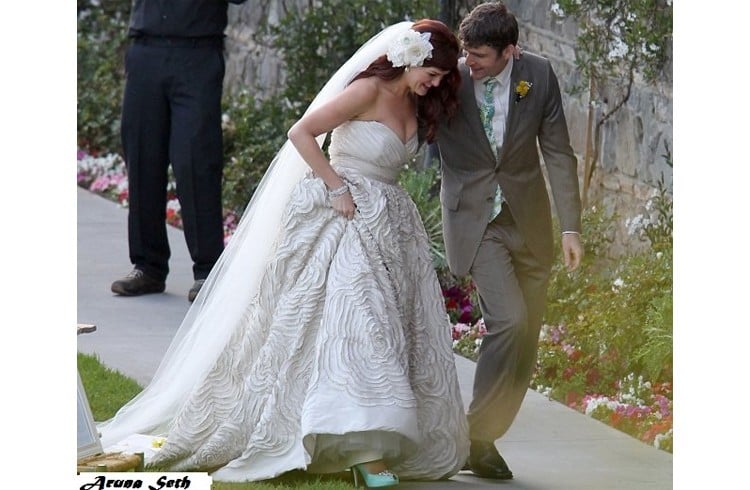 If you usually wear kitten heels which stay with his height and then a sudden desire to pick a pair of six-inch heels only because it's your day can back-fire and may land both of you in embarrassment.
5. Go with the theme
Some couples love to go for theme weddings. Such brides-to-be should involve their wedding shoes in the theme too. For this, they need to contact footwear designers like Aruna in advance to have their accessories customized as per their taste and requirement.
Just like, customers approach Aruna for her trademark farfalla butterfly shoes and brooches fitting in-line to match with their butterfly themed weddings.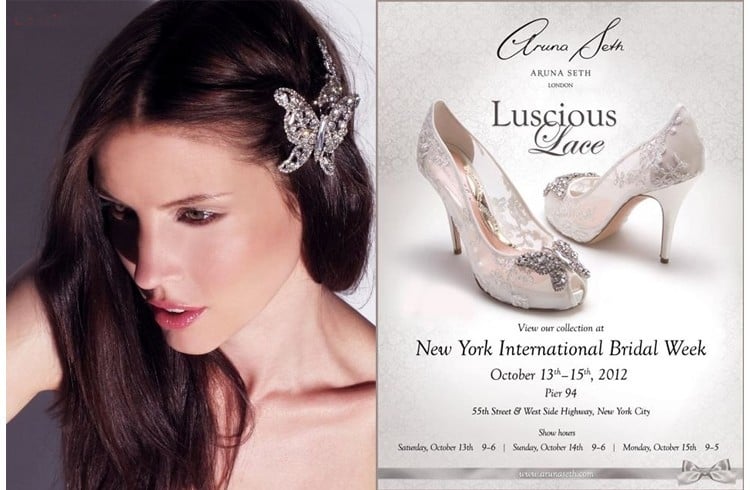 [sc:mediad]
6. Pamper your feet
Don't forget to get an appointment for a lovely pedicure before your big day. Prepare your feet with soft skin, well-groomed cuticles and glossy painted nails before slipping them into your gorgeous wedding shoes.
Pedicure can help you give instant relaxation to your exhausted feet which would have already been tired by your busy schedule. They will make your heels refreshed and special.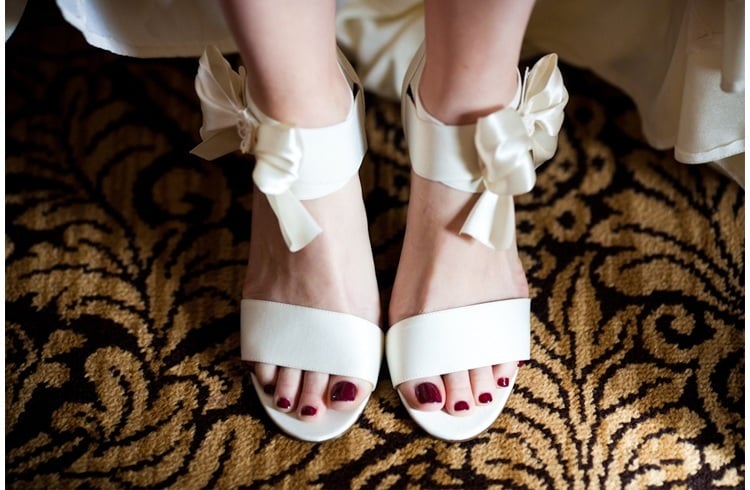 7. Match your shoes with your dress
Work together with your friends and research well to search for the perfect matching shoes for your dress. Try looking for the pair that goes with the color of your dress. If yours is a pristine white dress then it goes best with white or a pale pearl colored shoes and if yours is an off-white gown then it goes best with pearl or ivory-colored bridal shoes.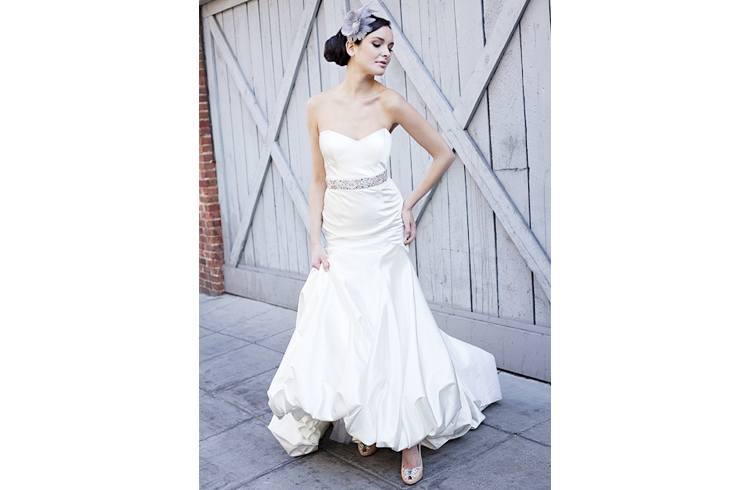 FYI: If your dress is long enough then avoid going for footwear with embellishments or spike heels as they may damage the fabric of your expensive gown.
8. Be a shoe-aholic
It's your day, so it won't be a crime to spoil yourself in creating a big-shoe budget before taking your wedding vows or taking saat phere. Go on a shoe shopping spree – pick a pair of flashy shoes for your hen-do, heels for the big-day, flat ballerinas for partying at the reception, sandals for the exotic honey-moon and the list is just endless.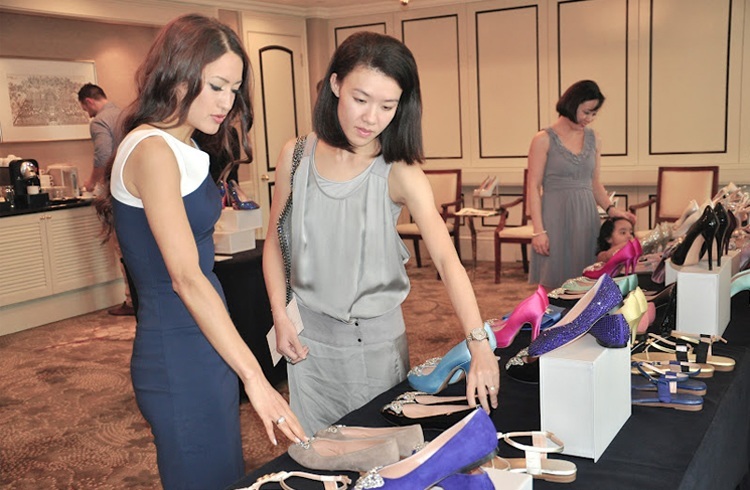 9. Pick shoes fitting your wedding venue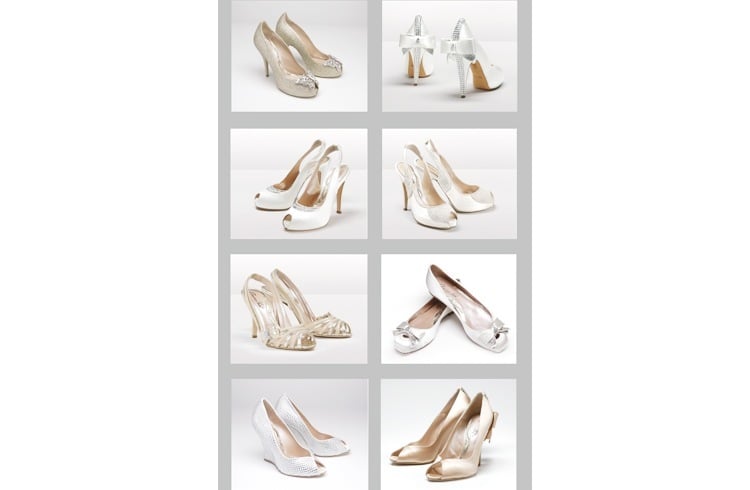 If your venue involves garden weddings then go for wedges to save your dress from muddy heels. Some couples prefer to take their wedding vows in beaches so it's suggested to go for flats to save your heels from constantly getting struck in the white sands.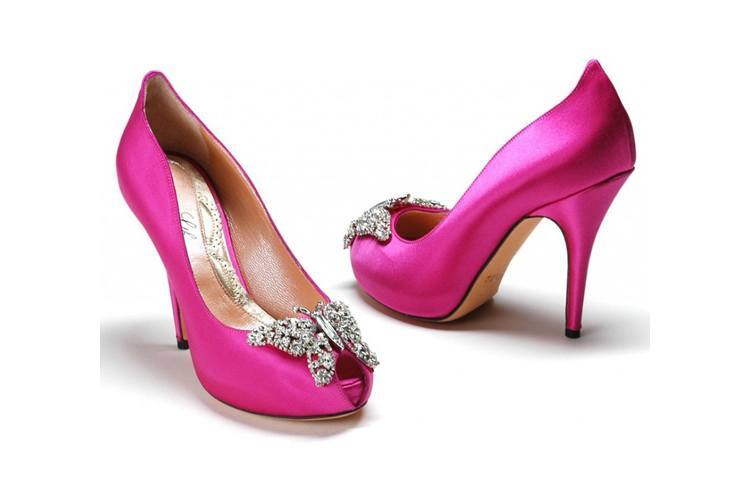 10. Last but not the least….
If someone, say your sister or best friend is buying you wedding shoes then always talk to them in length about your requirements or simply refer this link to them to get some hot tips to help yourself indirectly getting your Cinderella shoes.;-)
Hope this helps!