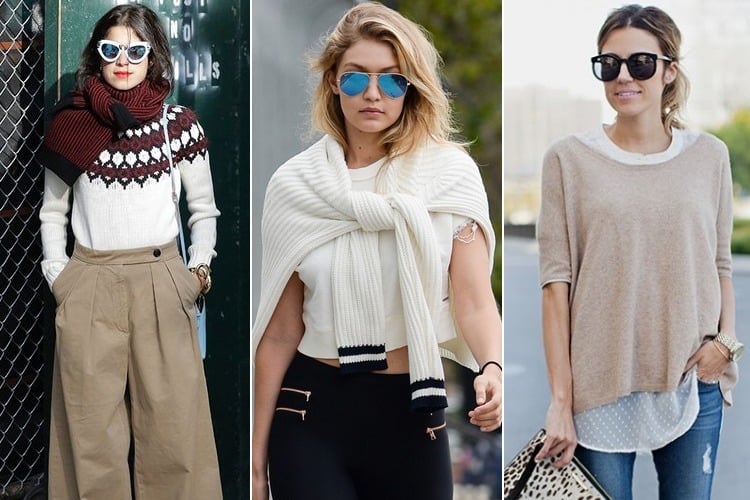 Sweaters, they can be worn just about any how and for any occasion, and you would look super stylish. But for that, you need to wear it right and not look chunky or else the whole look would go down the drain. Here are a few styles on how to wear a sweater with almost anything you want to wear it over or pair it with. Check them out.
SWEATER FASHION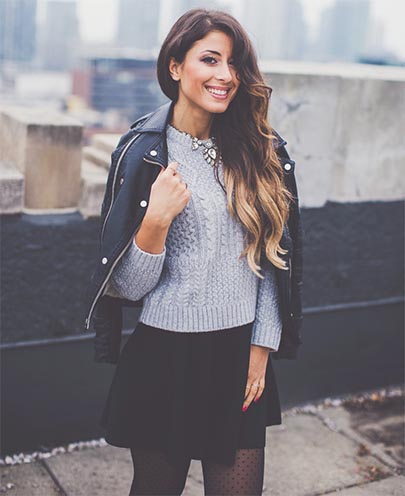 Learn how to wear a sweater in style
15 ways on how to wear a sweater, which would make heads turn by your fashion sense, at work, on the streets or at play!
1. Sweater Fashion So Cool And Chic
For the game parties you attend on the courts or at the grounds, wearing beanie whites on the head with a chunky knit sweater and a pair of woolen leggings can bring about a fashion statement too haute!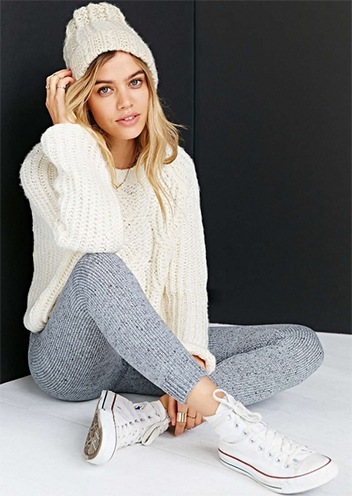 2. Wear It To Work In Style
A dark maroon midi skirt, paired with a stylish polo neck cardigan top and heels for the feet. You could wear this for a Monday morning at work, and all would be impressed by your style.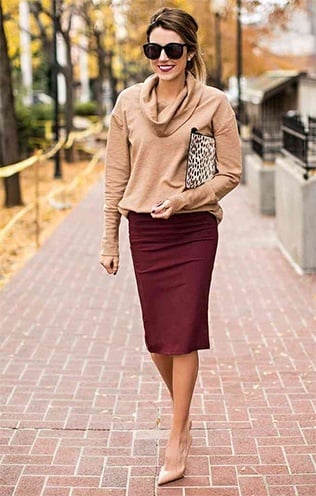 3. A Floral Tunic Top With Crocheted Sweaters
[Also Read: How To Wear Sweater Dress]
Pair up your floral tunic tops with black opaque leggings this time, and throw on a crochet stole and a sweater to keep warm. Boots for the feet adds on to that sassy style file!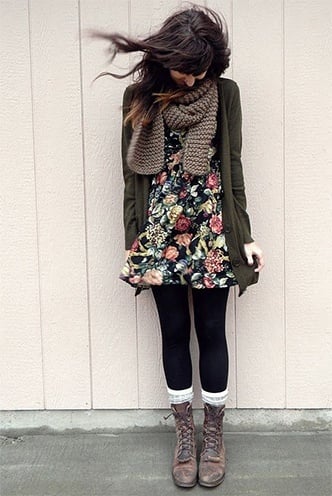 4. Wear It As A Scarf
Quite a retro look. Wear bell bottoms for the bottom with a white cardigan on top, and pair the look with a wrapped sweater like a stole for the neck area. Retro chunky frames for the eyes and hair left loose, brings in the seventies fashion statement.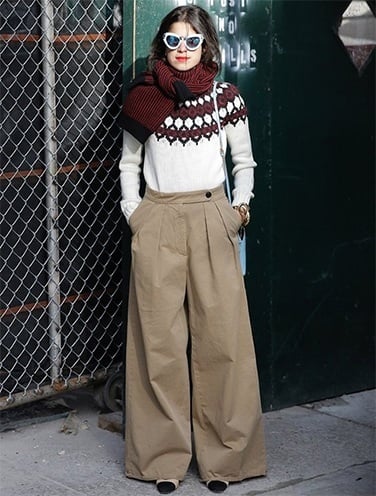 5. Short Skirts And Sweaters
Jennifer Anniston shows us how to look trendy and super sexy flaunting sweater fashion trends in black cardigans and a nude shaded midi skirt!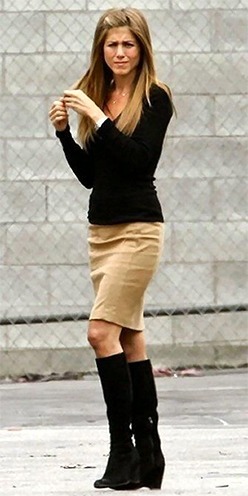 6. For The Lady So Elegant
Women in their 40s can make a statement with a sweater (sleeveless). Wear it with a check shirt, cowboy boots and denims!
[sc:mediad]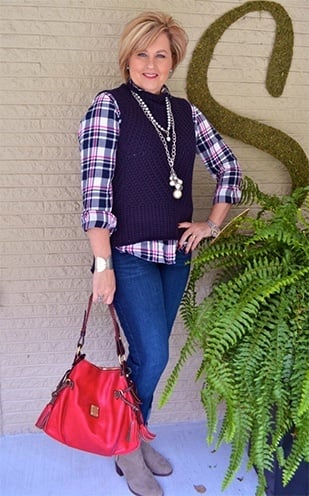 7. Monotone Love
For the love of all things monotone and fashionable, pairing a white cardigan top and black bottoms with white sneakers for the feet, is so sexy!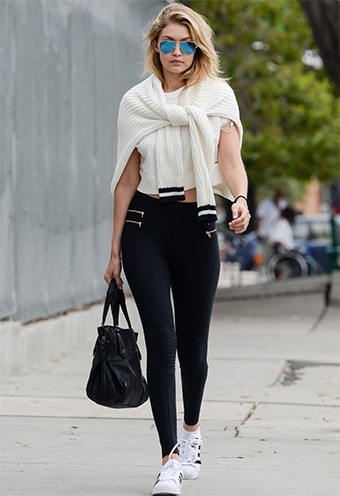 8. Sassy Times At The Office Party
A black leather midi skirt, paired with a V neck top and a cute cardigan jacket would be a style statement your boss would love to compliment you for!
[Also Read: How To Wear Sweater With Leggings]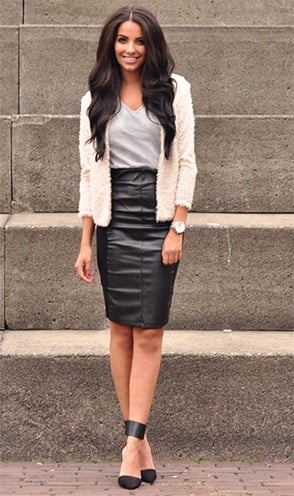 9. Keep Your Figure Flaunted And Warm
A sweater dress with tribal prints, paired with black opaque leggings and a chic beaded long necklace, why not?
[Also Read: Sweaters To Wear With Leggings]
10. Street Style Sweater Wearing Ideas
Lace tunic dresses paired with oversized sweaters and knee-length boots are a haute trend to flaunt this festive season!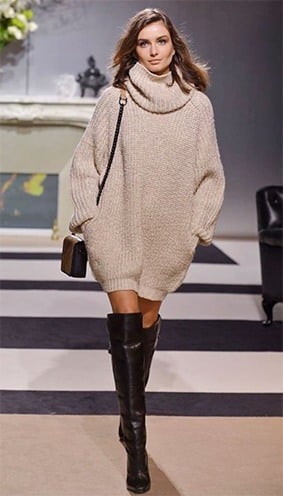 11. An Oversized Cardigan And Boots
Wear strappy numbers inside with boyfriend shorts to keep warm, knee length boots for the legs too. Complete the look with a sensual oversized one colour cardigan from neck to the knee!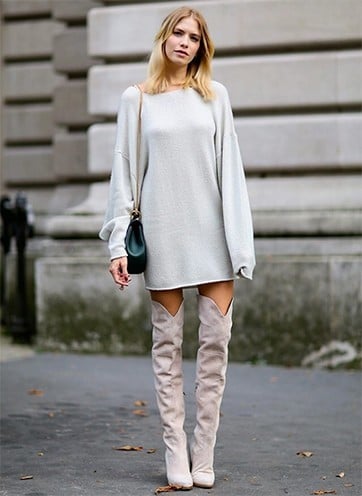 12. Vintage Styles
A cute cardigan tucked into a long skirt makes for a vintage look. Dress you hair in waves and the bold pouty red lips too, which brings about an awesome trendy style and touch to flaunt this winter!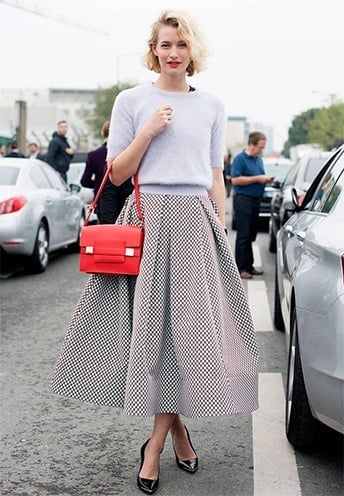 13. Accordion Skirts And A Sweater
Find your true self flaunting the vibrant accordion skirt and a sweater, which would be the ultimate street style look to make heads turn with!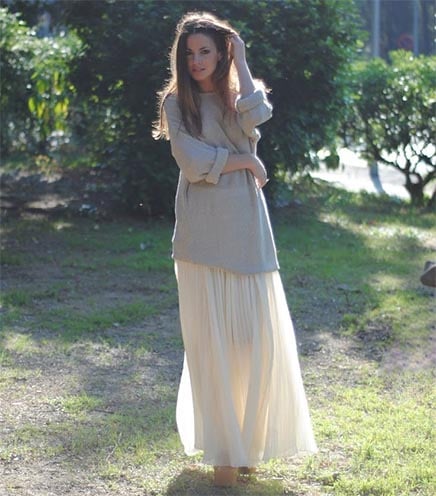 14. Crocheted Sweater And A knee-Length Skirt
A light chunky crocheted sweater can be worn with pants, dress pants or a sexy slit knee-length skirt.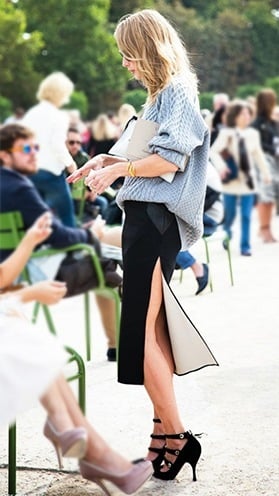 15. Dress like Victoria Beckham
In a stylish tan sweater with black culottes, and Alaïa platforms, Victoria looks haute and sensuous too wearing her cardigan as PYTs on the street would; wrapping one around her neck for warmth and protection!
[Also Read: Different Ways To Style Sweaters]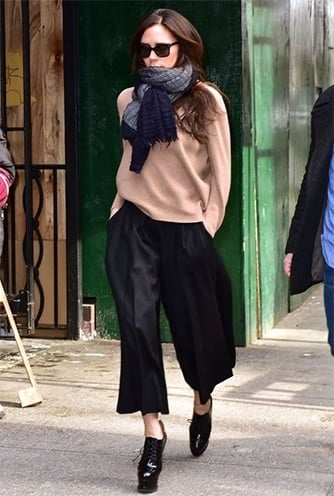 We hope you loved our fifteen styles on how to wear sweaters, and would start emulating them from now for the wintry days ahead. We've also shown you from short to Long sweater fashion, on how to wear them all, what's your take on this trend?
Images Source: pinterest.com