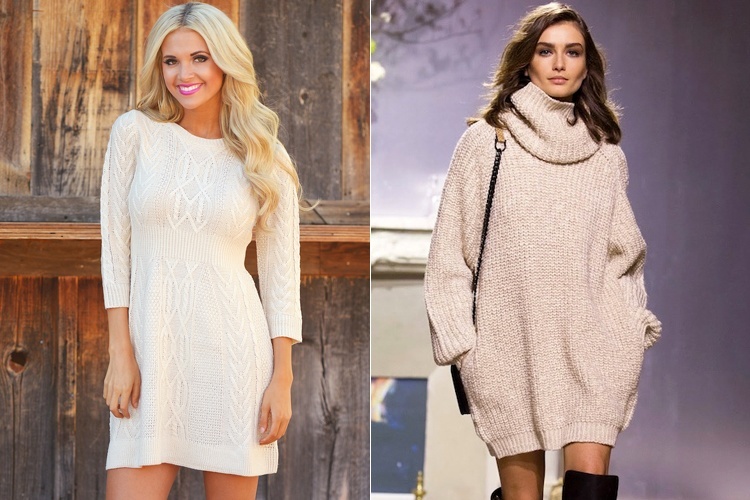 When it comes to winter fashion, the sweater dress is one of our absolute favorites. We love it because it is stylish, versatile, and best of all, it is comfortable and will keep you warm during the cold winter months. So of course loving it as much as we do, we thought it'd be a great idea to do a quick style guide on how to wear a sweater dress like a total diva.
[Also Read: Sweaters For Girls]
Read on to know more about sweater dresses for women and how to rock them.
Sweater Dresses For Women
Here are some quick and easy ways to upping your sweater dress' glamour quotient. Taking your outfit from "Meh'' to "Wow" is really not a difficult task. Get inspired by these sweater dresses for women outfit ideas.
Belt It
Wear a nice, wide belt with your sweater dress. Not only will it help to cinch your waist and accentuate your curves, it will also be a great accessory to complete your outfit and make it look a little more chic.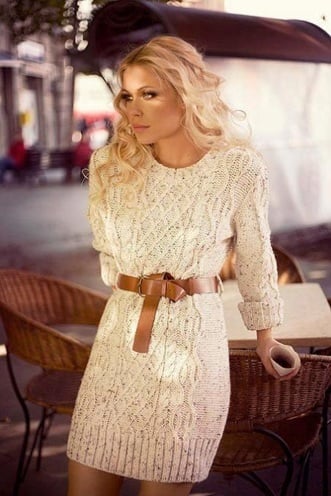 Say Yes To Boots
Wear a pair of boots, preferably thigh-highs, to take your sweater dress from nice and sweet to naughty and sexy. This combination never fails. It is a match made in fashion heaven.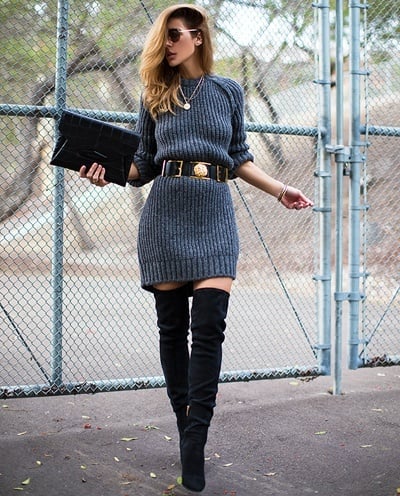 Layers Galore
Make sure you add some layers to bring your outfit together nicely, with a little more attention to details. Scarves, hats, jackets, and cardigans are all the tiny additions that can make a huge difference to your outfit. So don't be afraid to add layers to your sweater dress.
[Also Read: How To Wear A Sweater]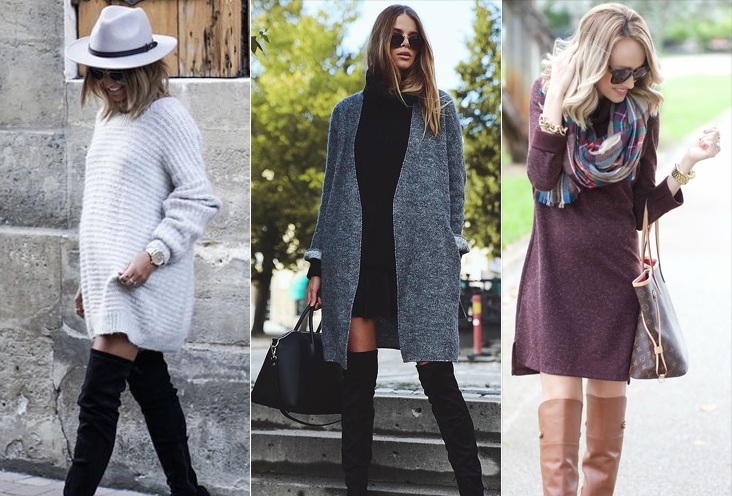 Find Your Style
The important thing to remember when dealing with sweater dress fashion is to find your style. There are so many different styles out there to choose from. There's the turtle neck sweater dress, the A-line sweater dress or the bodycon sweater dress. Depending on your body type and your personal style, you need to find the right dress for you.
[Also Read: Sweaters To Wear With Leggings]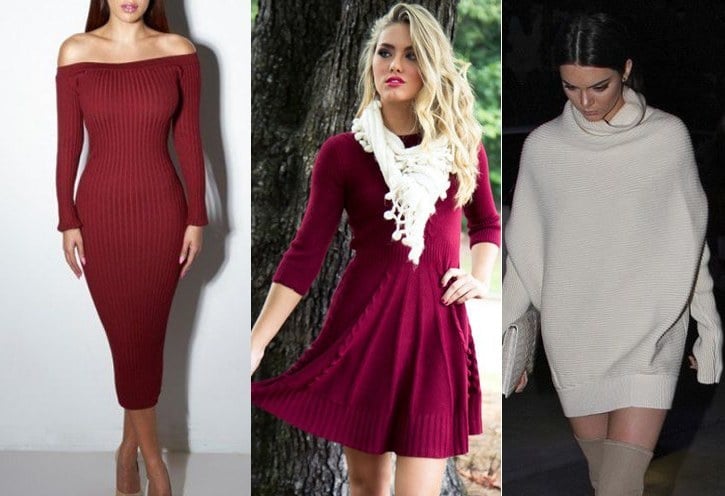 Play With Textures
There are no hard and fast rules when it comes to how to wear a sweater dress. So just let your imagination run wild and don't shy away from experimenting with different textures. We love the fun looks that are created as a result of some daring experiments. How about pairing your sweater dress with knitted tights? Or with a pair of leather pants? As crazy as it might sound, these combinations work surprisingly well to create a look that is modern, edgy and nothing like anything you've seen before.
[sc:mediad]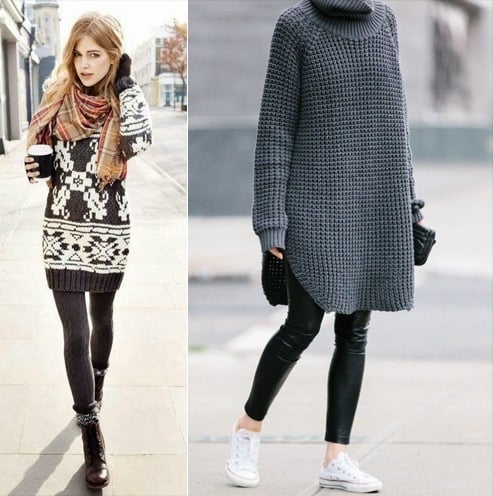 Give Colors A Chance
So often, keeping with the dreary cold winters, we seem to mute out our wardrobe as well. While there's nothing wrong with black, white and grey, you can always add more color to your outfit to give it a brighter, more cheery effect. So get out of your comfort zone and give colors a chance this winter!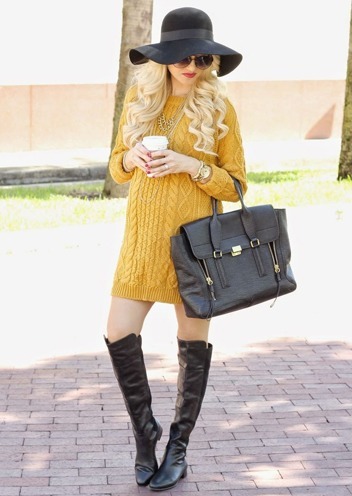 We don't agree with the idea that a sweater dress is a ''safe'' choice for winter. Oh no, it isn't! It is a stylish, fun, as-daring-and-sexy-as-you-want-it-to-be choice. It is only "safe'' when you don't know how to wear a sweater dress and end up not doing it justice, thereby keeping your look boring. It is time for you to up the game and bring out a whole new level of style and suave when it comes to the humble sweater dress. So the question now is, are you up for the challenge? Which of the above mentioned ideas will you try out or would you much rather think up your own ways to style a sweater dress?
Source: pinterest.com