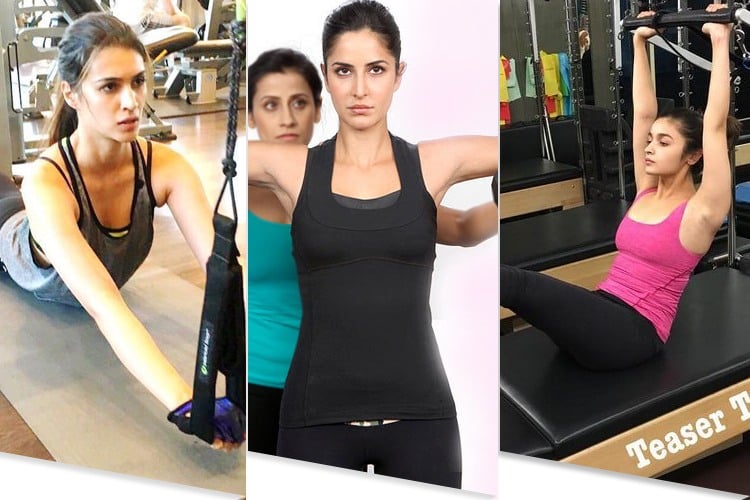 With New Year around the corner, it's time to think about those New Year resolutions. We bet, one constant in all the lists of our lovelies did be to get a fit and flattering figurine.
Being fit is a state of mind, a lifestyle choice one needs to make.
For our tinsel town divas, fitness may be a professional skill they need to master, but the way they step out of their comfort zone to get that killer ab and toned legs are truly inspirational.
While we lie in the comfort of our beds dreaming of getting those curves, our divas are up and working out to live the life of their dreams.
Just like us, it does not come easily to them either. But what sets them apart is the fact that they realize the superpower, a healthy body and mind are.
Hence they wake up every day, irrespective of all that fatigue in the pursuit of sweating out more than what they did the day before.
After achieving what they aspired to start in 2016, probably the ladies today did be singing out these lines to us:
" Yes I am wise, but it's wisdom out of pain. Yes, I have paid the price, but look how much I have gained."
With this motivation ladies, take a look at all those moments when Bollywood beauties gave us some serious motivation to hit the gym.
Parineeti Chopra
Always criticized for those extra pounds, Parineeti Chopra became the epitome of inspiration this year. A few months into rigorous training, strict diet and continued efforts, and Parineeti presented a sizzling version of her's with the song Janeman Aah.
In addition to sweating it out in the gym, Parineeti opted to include activities like jogging, swimming, horse riding, an hour of yoga and dancing.
Celebrating her new found confidence and glow, was the "Built That Way" photoshoot, that had her critics also praising her.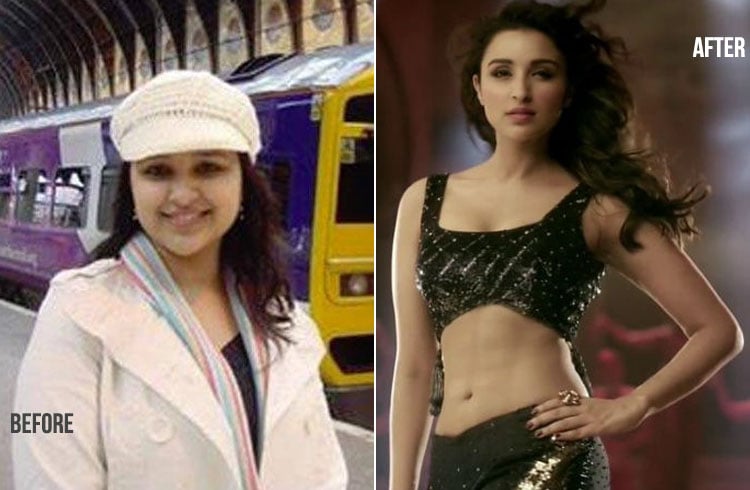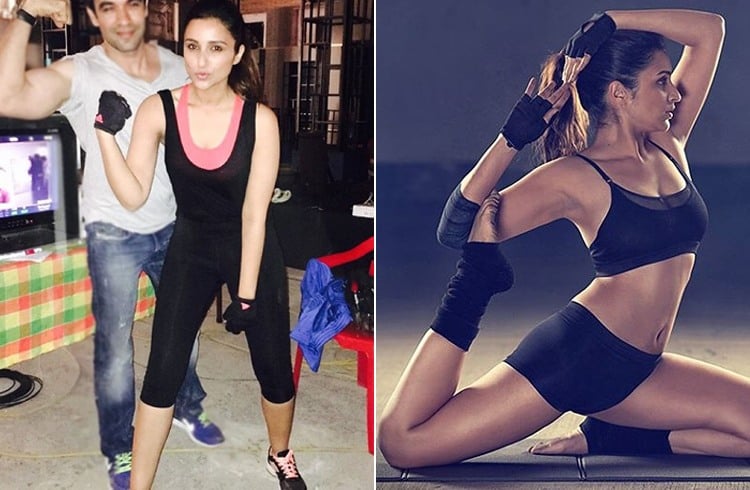 Deepika Padukone
Deepika Padukone shot for her maiden Hollywood project this year, with the mighty Vin Diesel in XXX Return of the Xander Cage. Taking her workout to all new highs under the guidance of Fitness Expert, Yasmin Karachiwala, the lady super toned her figure to give her Hollywood counterparts a worthy competition.
[Also Read: Deepika Padukone]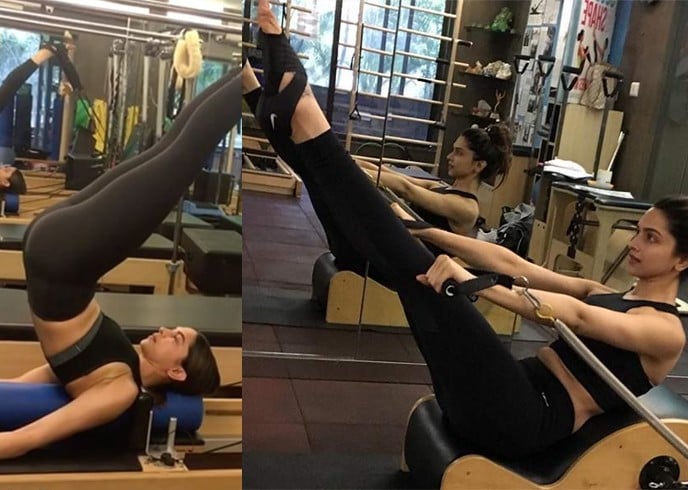 Katrina Kaif
Katrina Kaif swept the nation with those killer abs, she flaunted in the song Kala Chashma. As much as we loved the song, while dancing to it, all we could think of was her abs and how to get them.
[sc:mediad]
Yasmin Karachiwala was the woman behind those bars.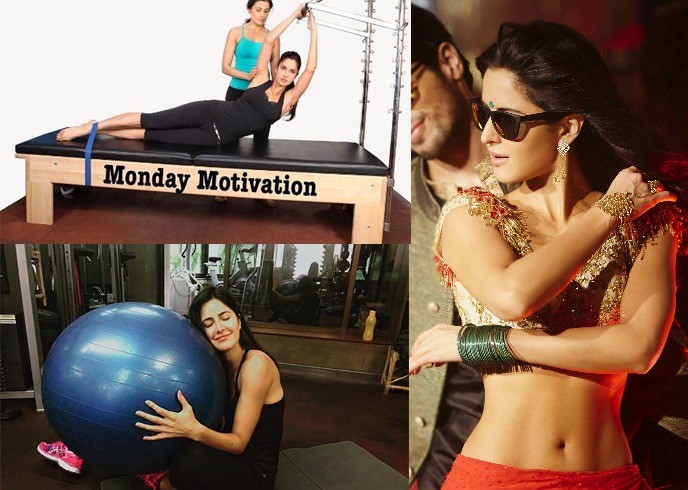 Kriti Sanon
One of the favorite students of the expert trainer, Yasmin Karachiwala, has been Kriti Sanon. The lady attempts to step out of her comfort zone aspiring to achieve more every day. Her Instagram posts reflect and prove her commitment.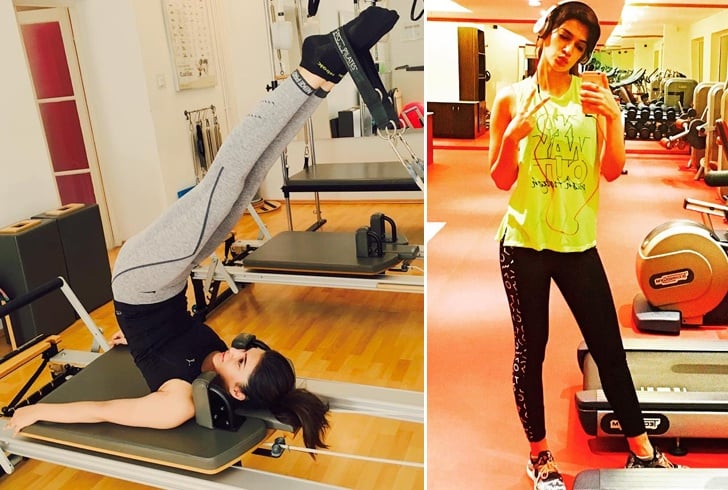 Kangana Ranaut
At the moment Kangana is busy shooting for her next release and working out to get in shape to woo us again with a yet another meticulous performance. Wearing that color blocked bustier underneath her Victoria Secret tracksuit, the lady gave us all the inspiration to hit the gym the fashionable way.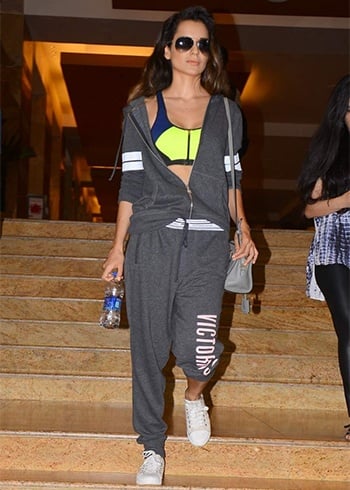 Sonakshi Sinha
With movies like Akira and Force2 in the pipeline, Sonakshi opted for weights and tough workout regimens to add all the life to her characters. Her efforts hit the bull's eye, with the audiences being all praises for her performances. Her Instagram posts show behind the scenes hard work and sweat, the lady put it to create that on-screen presence.
[Also Read: Sonakshi Sinha]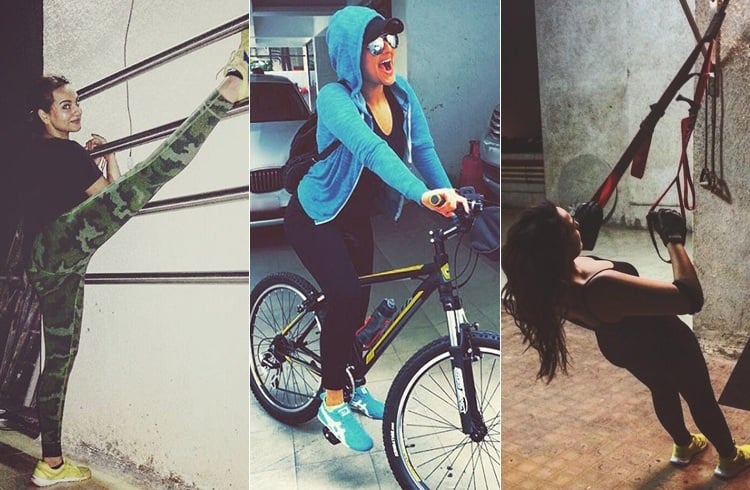 Lisa Haydon
This leggy lass surely is the benchmark for us. Her toned figurine is truly an inspiration and Lisa leaves no stone unturned to maintain her sensuous facade and super flexible figurine. Pictures of her workout are sure to spur some motivation.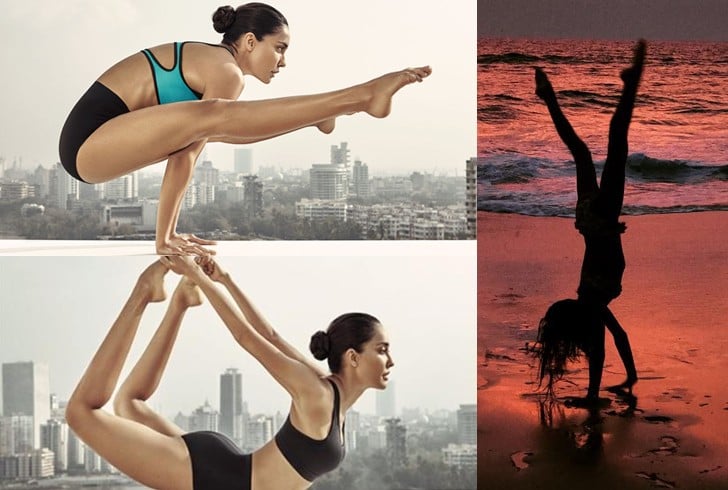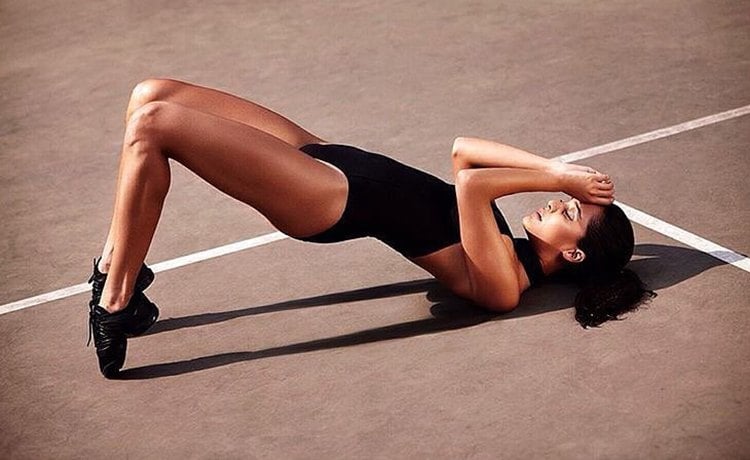 Anushka Sharma
With Anushka playing a female wrestler in the year's biggest hit, Sultan, this year got the lady spending more time working out. This self-confessed foodie works really hard to maintain her frame and swears by Yoga. But for Sultan, this time most of her training happened with weights and learning to wrestle. With her Instagram posts, the lady took us into her workout world.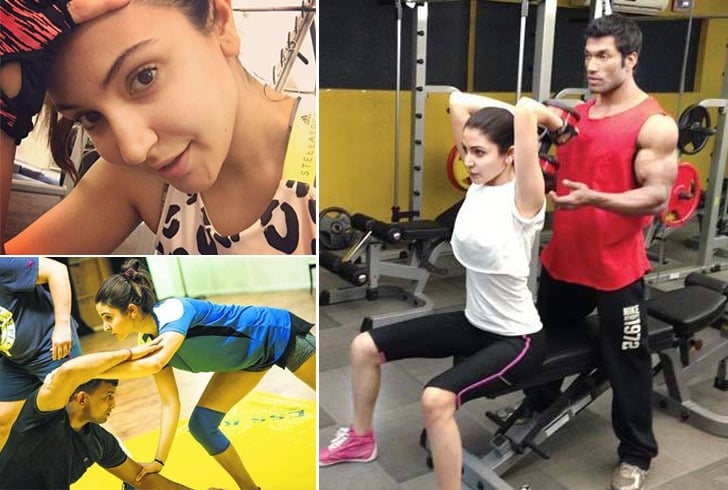 Alia Bhatt
The Chul girl, Alia Bhatt, takes her work out pretty seriously. Behind that innocent and cute figurine is a whole lot of power packed gym action. Alia who trains with Yasmin Karachiwala, keeps re-inventing her fitness regimen with innovative workouts and shares it with her fans to keep them motivated too. We love her bralets, the lady sports while sweating it out.
[Also Read: Alia Bhatt]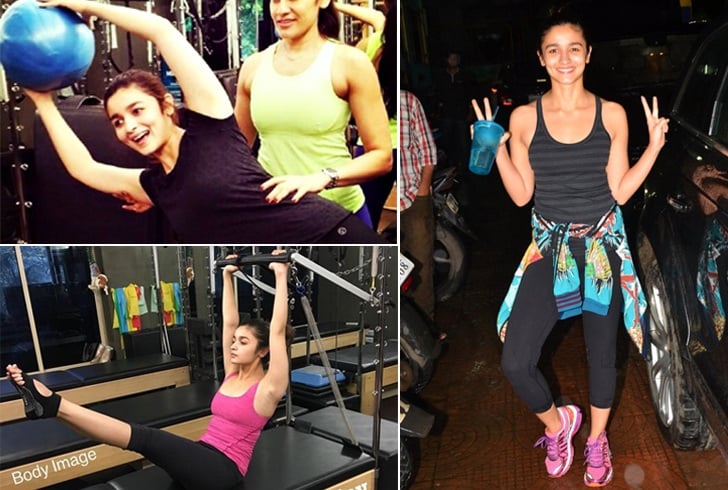 Jacqueline Fernandez
Jacqueline Fernandez is the face of sportswear brand Puma. Blessed with a beautiful figurine, Jacqueline loves to workout and puts in all her blood and sweat to maintain her frame and flexibility. A firm believer in yoga, Jacqueline relies on her mentor Anshuka Parwani for her training. The woman gave us some motivation at the Puma event earlier this year.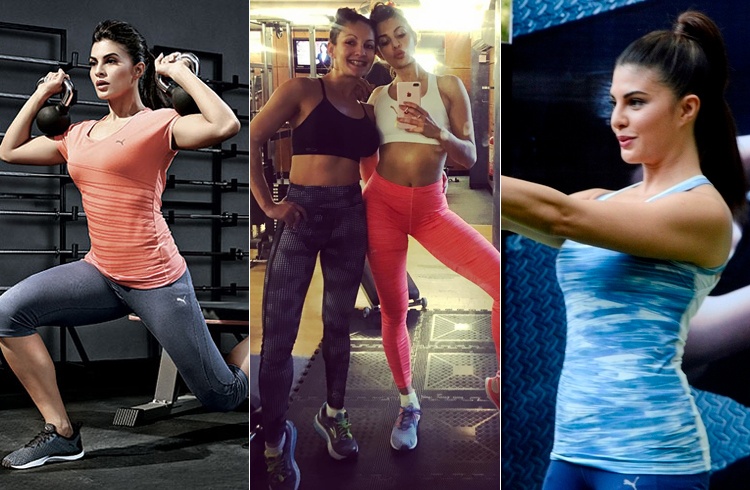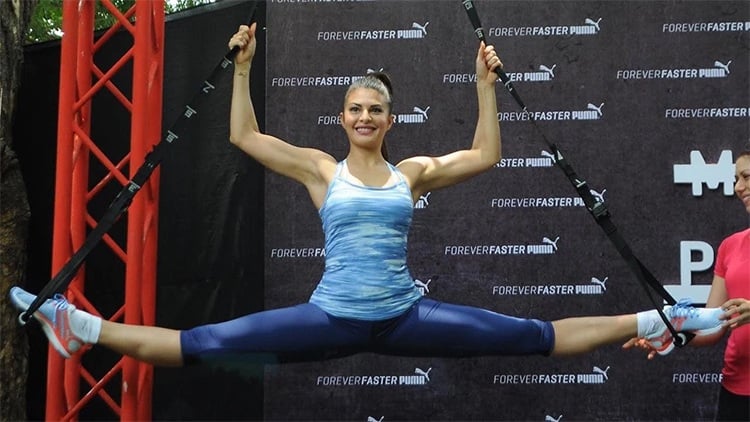 Seeing all these pictures, we are totally charged up to work it out this year. Are you?
Images Source: instagram