It is official and true – Leggings can be worn as pants in a fashionable way and not look ridiculous. Whether it be 3/4th leggings or mid-calf leggings, you can stylize them perfectly and look gorgeous. But the trick is not to wear it with anything too short or too tight, otherwise you might end up feeling conscious and
ridiculous.
We present to you 12 cool ways to stylize your leggings and be fashionable:
1. Experiment with colors
Leggings come in a tremendous variety of colors, styles and patterns, washes and lengths. If you have just started with this trend, then how about trying out basic
black, grey and browns? You can even opt for the sheer fabric leggings which would look lovely with shirt style dresses.
2. Balancing the outfit
Since leggings come in mid-calf to ankle length, you can stylize them with a loose sweater or an oversized shirt. The trick is to balance out the slim legged structure with a slightly roomy and relaxed fit. You can pair these outfits with jewelry, accessories and boots.
[Also Read: Dresses Worn With Leggings]
3. The colorblock trend
How about making good use of the colorblock technique by pairing brightly colored leggings with funky tunics, long tops and roomy shirts. You can even pull on a floral pattern or solid tone blazer to complete the look. Wear a great pair of heels and be ready to hit the road.
4. Printed leggings
This season is all about pretty leggings with cool prints and patterns. Pair them with long assyemtric tops or sheer tunics to look pretty and gorgeous. You can even wear long solid toned tops with the printed leggings. Whether you are meeting friends for coffee or hanging out at local club, this is a super cool outfit.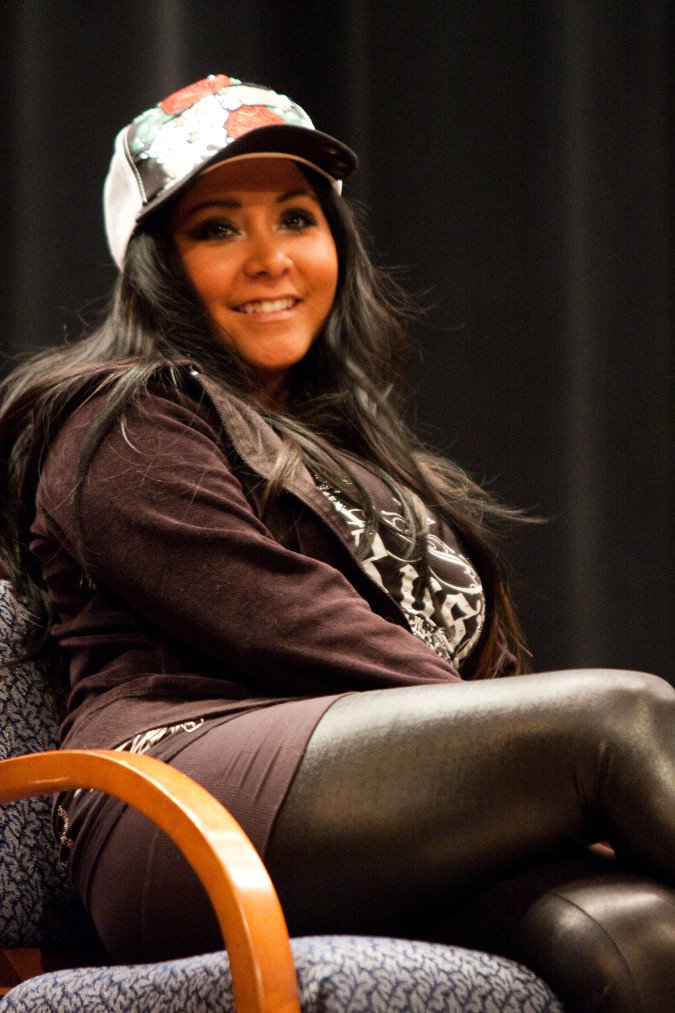 5. Pairing With Flowy Dresses
Convert your summer dress into a stylish winter outfit by pairing it with pretty printed leggings or solid toned ones.You can put on a blazer with the dress and to complete the look. Also, if you are conscious about wearing knee length dresses then just pair it with pretty leggings and establish the comfort level.
6. The Golden Rule
The rule to wear leggings is not to wear anything too short, too tight or too figure- hugging with it. The idea is to create a comfortable and stylish look which
should not be ruined with your constant tugging at the top. Pair your leggings with tall boots, uggs, heels, ballerinas, peep- toes. But do not wear any sports shoes as it doesn't go with the look and would look unflattering on you.
7. As Layering
Blend the two trends, sheer or mini style and leggings to make a comfortable outfit. Leggings, especially the 3/4th length will add a showy feel to the sheer dress or mini dress. Leggings are not pants for sure but they make wearing sheer dresses easier. The color blend plays a vital role here as it can make or break a look.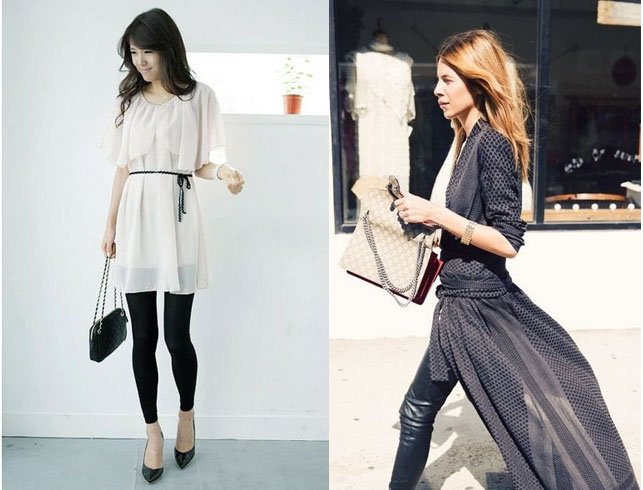 8. Pair With Long Tops
Wearing leggings as pants is a craft. The body con pants can be quite revealing and provocative. If you don't want to compromise your comfort and also don't want people to notice your booty bounce, pull on the leggings as pants and top it with a long top covering the buttocks. This will keep the look dashing and trendy. A cape, blazer or scarf will add sophistication to the chic look.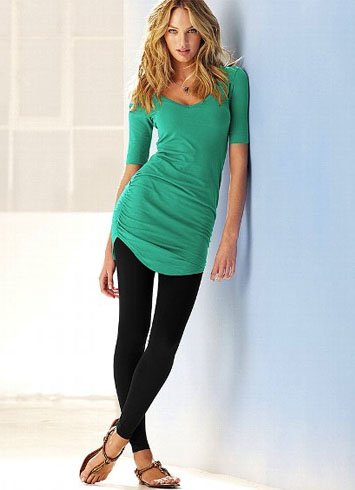 9. Pick The Right Footwear
While many trends are ephemeral, the leggings as pants trend is here to last long. But if you want your best leggings as pants to pass, pick a stylish pair of footwear to play along. Maybe a pair of flats will work best for a casual brunch; a pair of ankle boots will enhance the look a notch higher; wedges or heels for the sexy vibe.
[Also Read: Best Blazers For Women]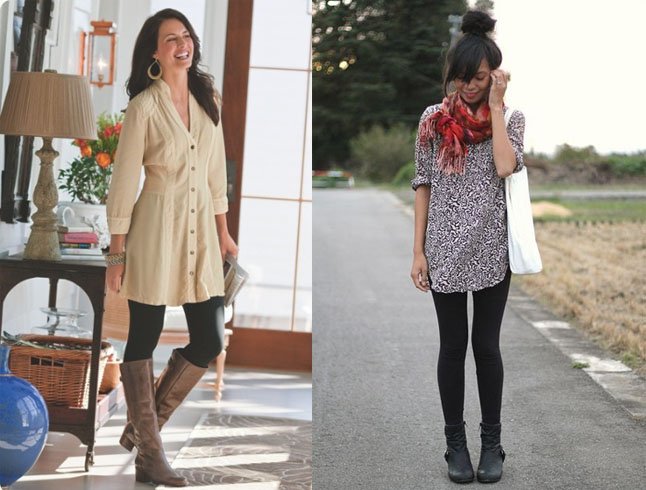 10. Leather Leggings
There has been a lot of apprehension about carrying leggings as pants. Some of us still wonder if a legging can pass effectively as a pant but here we have a stylish example to change your mind. Leather leggings can turn a casual look into a party mode. Pick your best leggings to wear as pants and top it with a sequined top to work out a glamorous party night.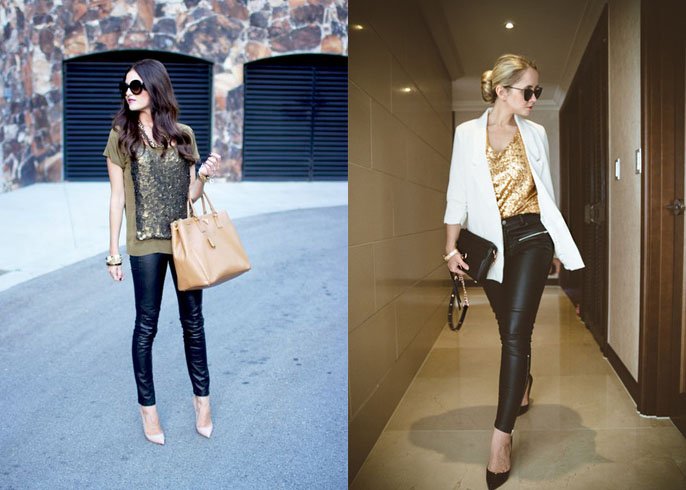 11. Athleisure Trend
If you have been following the fashion trends every now and then, you must have noticed that the athleisure trend has been doing quite some rounds in the world of fashion. Pair your comfortable looking leggings with a cool tee and a pair of sneakers to look like a go girl. Flaunt those curves and get the heads to turn your way with this amazing athleisure style.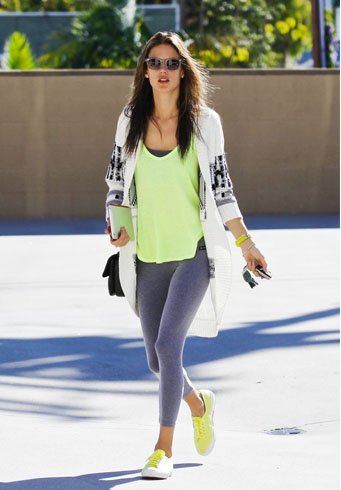 12. Maternity Fashion
Lastly, the leggings as pants will pass as the best maternity fashion. Stretchable and comfortable, they will make the look totally worth a shot. A long tee or a dress will beautify the baby bump grandly.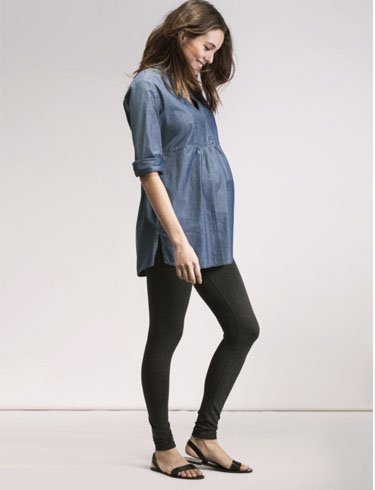 Do not be afraid to experiment with leggings as pants and wear them with elan!
Images Source: pinterest.com