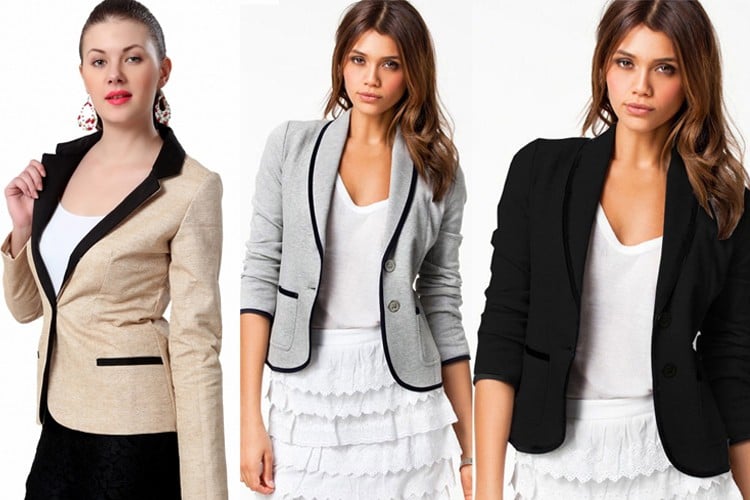 A blazer is a quintessential wardrobe item every fashionistas must have. In cold weather, it's the perfect piece that makes the most out of your wardrobe. You can wear it with a dress, formal pants, a skirt- almost everything. It is a very versatile piece of clothing and you should always invest in some best blazers for women.
In this article too, we will give you a lowdown on some of the best blazers for women and what you should be wearing for different occasions. We will start with basic fashion blazers for women and how to accessorize them.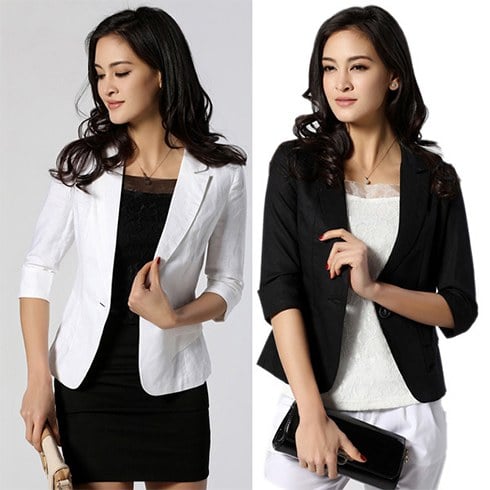 Casual Blazers for Women
Just like the name, casual blazers are something you would wear when you are cold, or you just feel like looking stylish. They are not occasion specific and you need to concentrate much on accessorizing them with anything. Here are some ideas for wearing blazers casually:
[sc:mediad]
The Off-Shoulder Blazer
One of the blazers that you will find only in the niche market, this blazer can be worn casually and with flats or even boots (depending on the weather).
Go for an all-black look: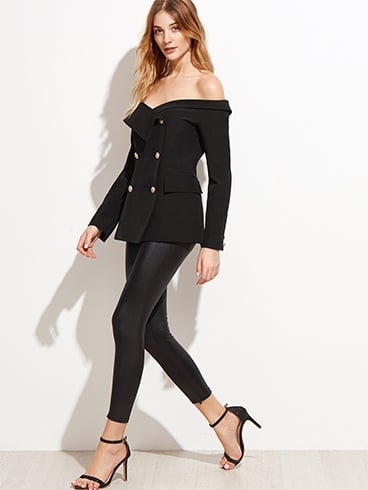 Or pair them up with some beige pants and slip-ons:
[Also Read: Menswear For Women]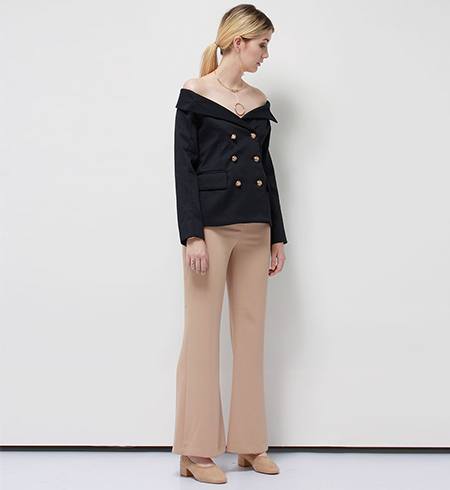 Or you can even pair it up with a black skirt (Trust us, the results are effortless):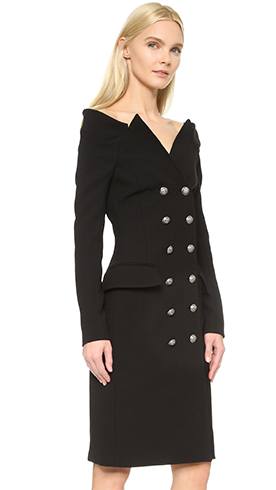 The Contrast Colour Blazer
Love experimenting with colours and designs, then this type of blazer will be perfect for you. Great to accessorize with skirts and even dresses, this one is a must have for a stylish woman.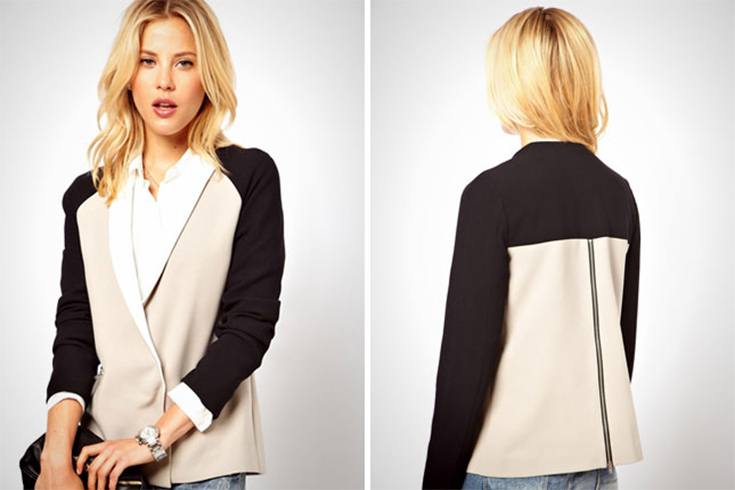 A little red to start a great day- Take cue from here: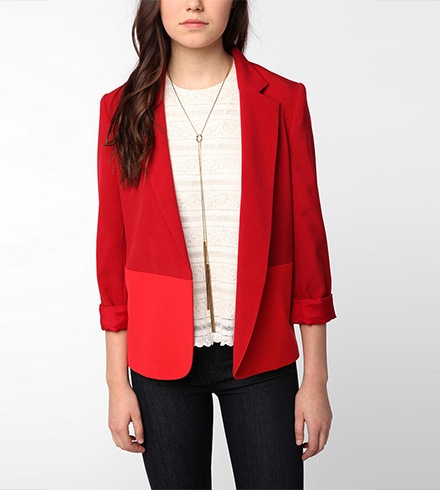 For a daring fashionista- this is something you would really turn heads: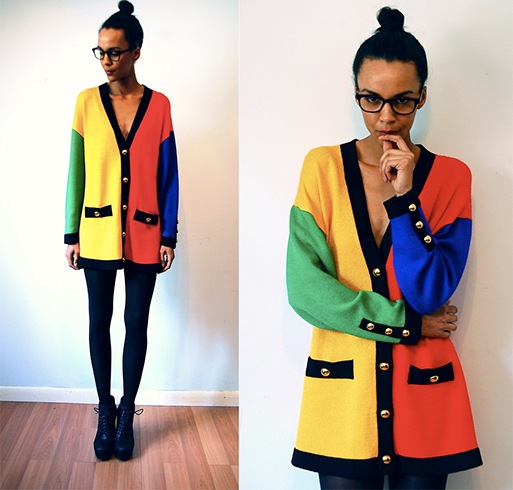 Boyfriend Blazers For Women
As the name suggests, boyfriend blazers are oversized and are mostly inspired by menswear fashion. As such you will have great looking pieces, which sometimes even your boyfriend and husband can wear. It should be long enough to cover your hips and should definitely look like you stole them from your boyfriend!
You can wear them casually like this: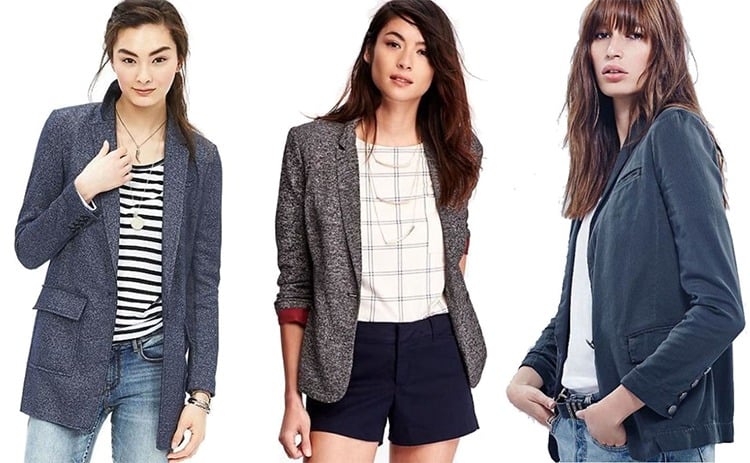 Or you can even wear them in a dressy fashion like this: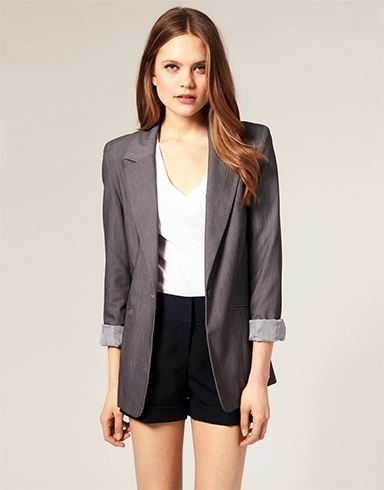 Bomber Blazers
Bet you didn't know that these existed too! Of course, they do! They are similar to the bomber jackets, but just that they are blazers. They function as casual blazers and you can even style them to work as formals. It's just the way you accessorize them!
[Also Read: Bomber Jackets For Women – How To Wear It]
Like this very casual, yet cool denim look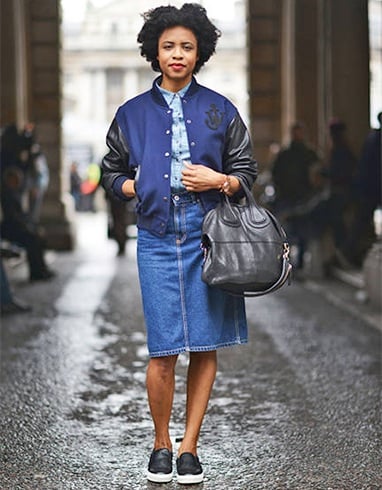 A lightly semi-formal look with block heels: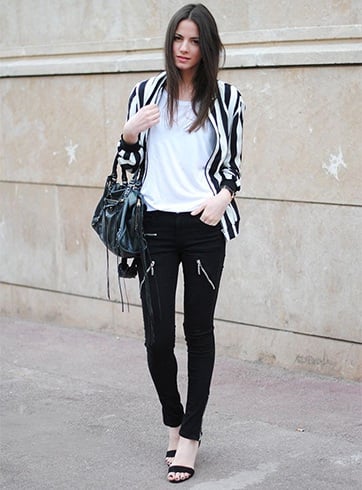 Or a totally formal look: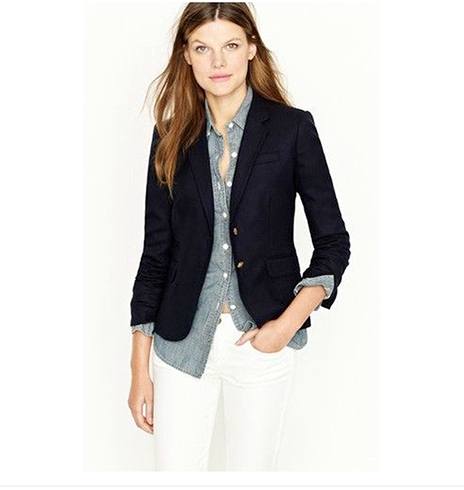 Floral Blazers
Spring, summer or winter- floral jackets can look good any season. Plus, they are totally versatile and hence can shift from casual to formal just with the change of accessories like shoes and bags.
Like this bomber+ floral blazer combination for a day out-They look amazing with the short romper. Finish off the look with some casual flats or slip ons.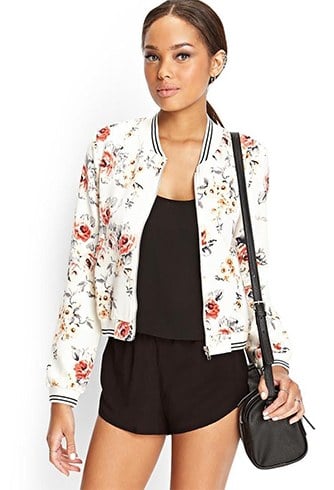 For a night out, this red and black combination with hues of gold will be your perfect companion. Don a light romper and some boots and you are good to go1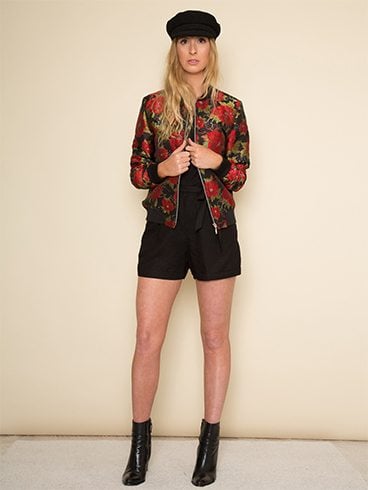 Go for a casual look with a blue skirt with this look: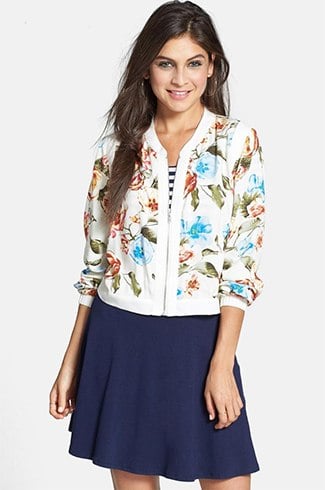 A dress and floral bomber jacket for a girl's night out: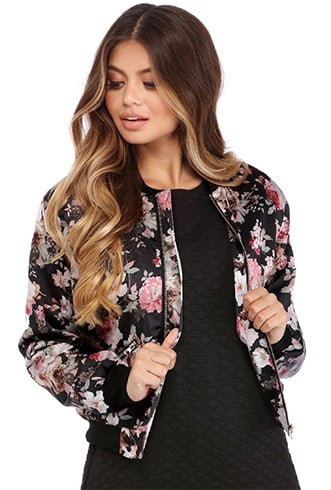 Professional Blazers
No matter how many kinds of blazers you have, a professional and a well-stitched blazer is something you should definitely invest in. A well-tailored blazer can be worn at different official occasions and can really strike a good impression. Here's how to ensure that the professional blazer is perfect for your body:
[Also Read: What To Wear Under A Blazer?]
Do not buy a blazer which is smaller than your size. Remember that you can always scale it down, but changing a smaller blazer to a large one is difficult.
The perfect fit is when you can button the blazer without pulling it and once the buttons are on, they should not change the silhouette of the blazer.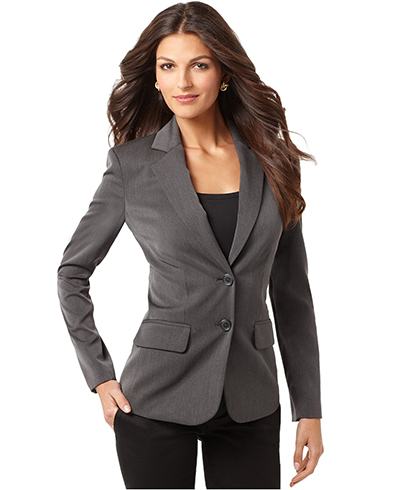 So, there you go! Our best tips to buy the best blazers for women. It is an essential fashion item, so always invest in a good brand and a well-stitched one.
Images Source: pinterest