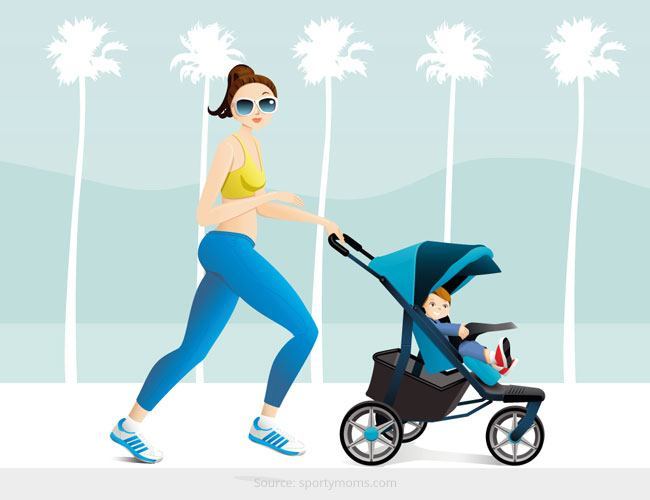 Staying in shape is difficult enough for any woman, let alone new mothers who cannot even dream of staying away from their baby for an hour just to workout. This is why so many women find it impossible to shed the weight that they gained during pregnancy. Between caring for the baby and being sleep deprived, who has the time to go to the gym for a workout session, right? So how can mommies stay in shape and at the same time take care of their babies? There is a clever solution to that conundrum – the pram workout session.
Go Out For a Walk with Your Baby
Start slow and try not to exert yourself too much. Go for a leisure walk while pushing your baby in the pram. Cover a small distance and gradually increase the distance and your speed each day. Do not make it a chore to be done. Instead, make it a fun outing for you and the baby. Go on walks where you can enjoy the scenery or where you can find things that will amuse your baby. For instance, walking in a park will allow you to enjoy the flowers and birds and will keep your baby happy as well.
Try to find a walking partner. Having company will make your walk much more fun as you can carry on a conversation, making your walk pleasant and something that you can look forward to each day.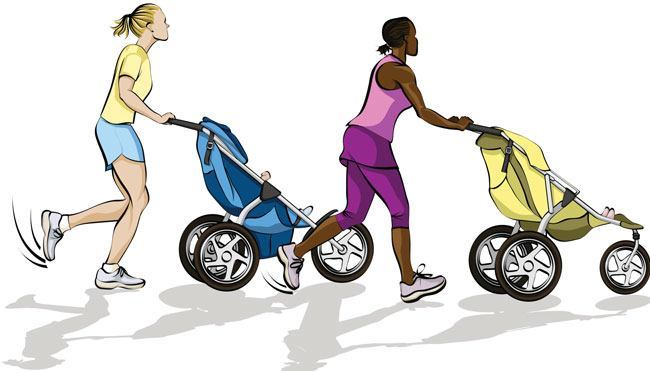 Add Some Weight
After a month or so of walking, when you feel like it is no longer a challenge to push the pram and go on long walks, try adding adding some weight to the pram. Go out grocery shopping and load up your groceries into the pram (most prams have a provision for keeping things). This way, you will get more out of a workout than if you walk pushing just the pram with your baby.
[sc:mediad]
Try Jogging
There are prams specifically made for jogging. So you can move on from walking to jogging, thus burning more calories.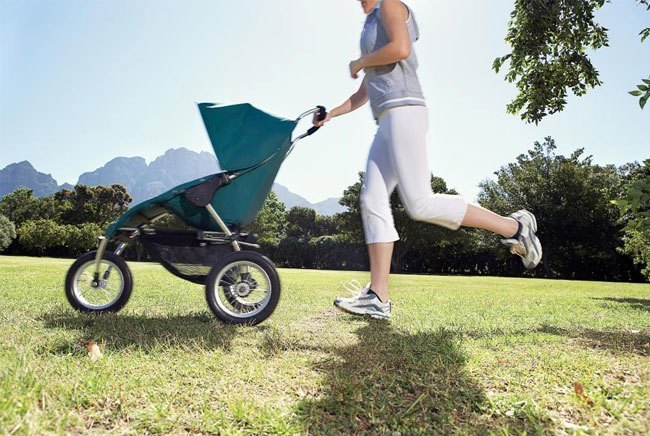 Add Extra Moves
Include lunges and squats to your pram walk. Instead of just walking, try speed walking and include extra moves to your walking routine to make it more of a workout.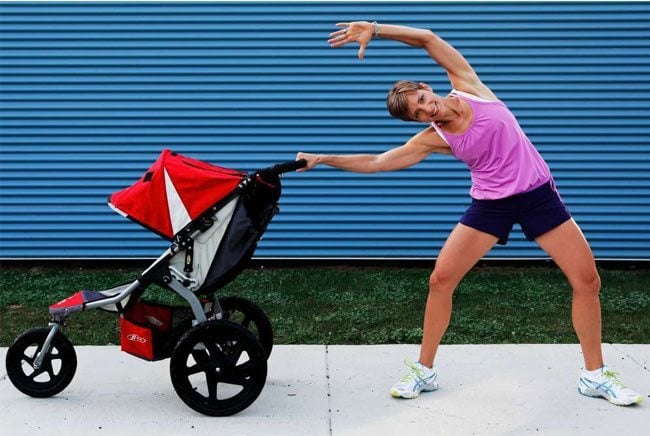 Make Sure Your Baby is Comfortable
This is of paramount importance. Make sure your baby is comfortable. Make the pram a safe haven for your baby. Pick a time when the weather is neither too hot nor too cold. And always carry some toys and other items to engage your baby in case he or she starts crying. Take frequent breaks to interact with your baby, as some babies may find the whole experience of being in a pram a little strange in the beginning. Make the whole experience fun for your baby so that he or she loves to go in the pram, making it easy for you to take regular walks.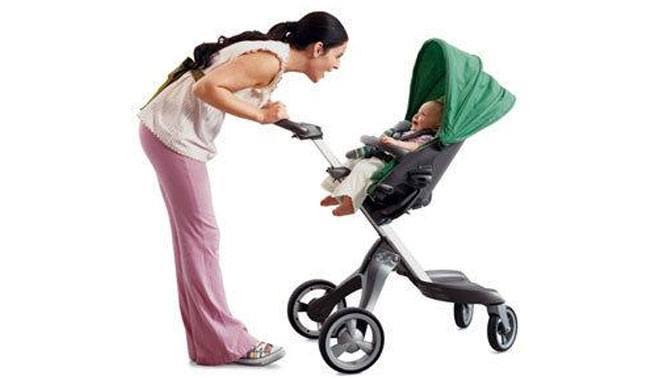 Today's super moms don't let anything stop them from giving it their all. The pram workout is just one example of how mommies have managed to find a way to get back in shape and stay fit after childbirth, all while taking care of their baby.
Note: While prams can be quite expensive, it pays to get a good quality sturdy pram, especially if you're planning to use it often. And you can always give it to your sister or close friend when they have a baby. So don't be stingy when it comes to getting a pram. After all, it's about your baby's comfort.