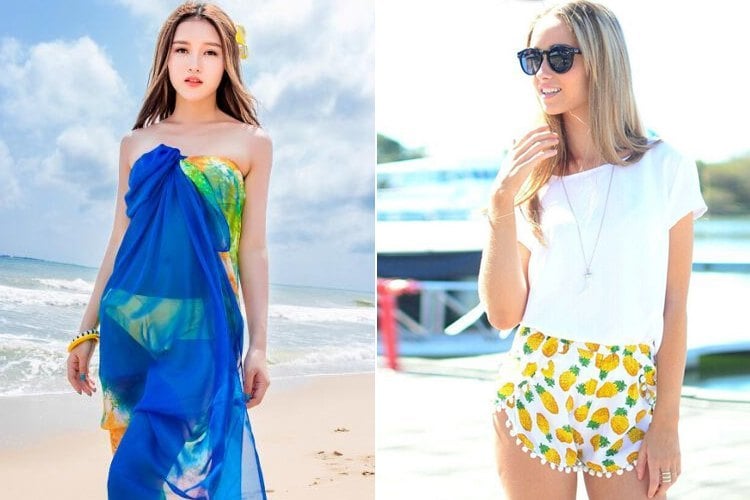 Since summer months are here and there would be many of us wanting to hit the beach and the pools for solace and succor, we decided to pen down a list of fashionable garments that one could wear. Obviously we aren't going to be dressed from top to toe, and a simple sarong with a bikini suit isn't going to suffice. What we need are beachwear fashion trends and statements to seek inspiration from. Beachwear fashion that is quirky, colorful, outstanding and with a sense of grace and feminity as well; take a look!
20 Unique Beachwear Fashion Looks For The Summers
Let's start with a range of Printed bottoms and trendy beach skirts to begin with. But don't just stick to the monotone fashionable ones. Try amalgamating prints and patterns, and also play with colors. Check our post on the color wheel when deciding to mix and match colors, for the beachwear fashion sagas. Here are a couple of chic options.
1. Zoe Kravitz shows us how a simple black bikini top with printed bottoms can make you look fabulous on a beach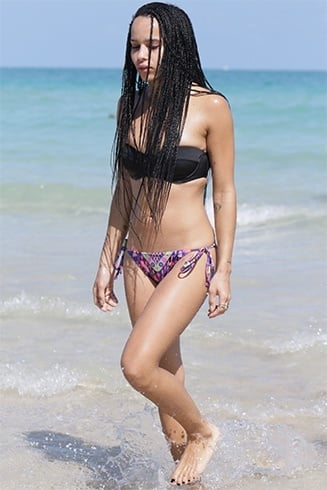 2. A mesh beach top with printed bottoms worn by Cassie Ventura is a minimalistic way of looking hot and chic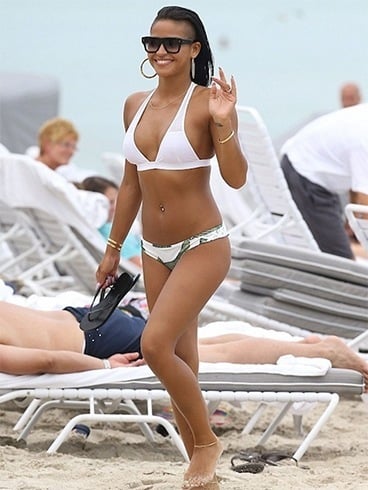 3. Various shades of a printed gray bra with an orange beach bottom why not?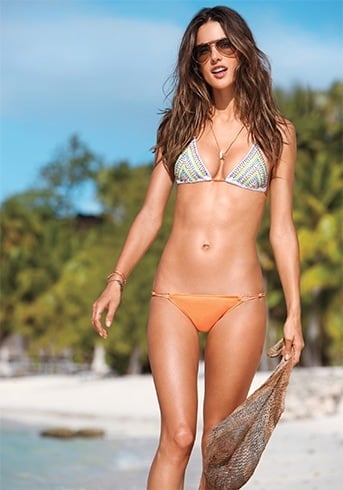 4. Aztec printed beachwear so colorful and well-fitted for that extra snazzy and jazz by the waters!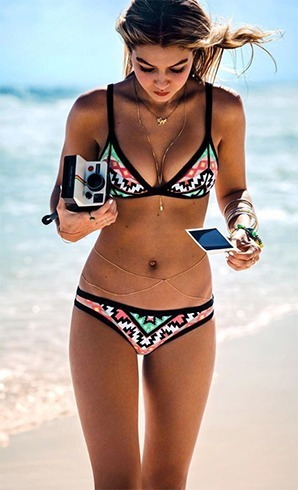 5. Gigi Hadid shows us how to look retro and bring on the seventies vibe in sensual monotone styles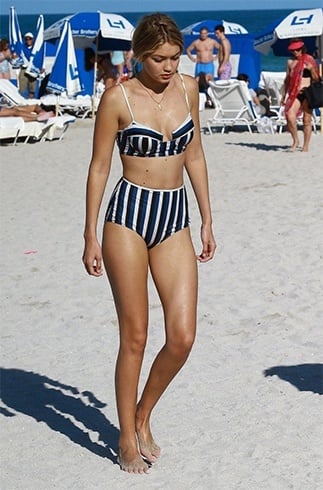 6. Mesh net skirts that flow till the ankles, should you not want to wear a cover up colorful sarong and in neutral tones makes a statement on the beach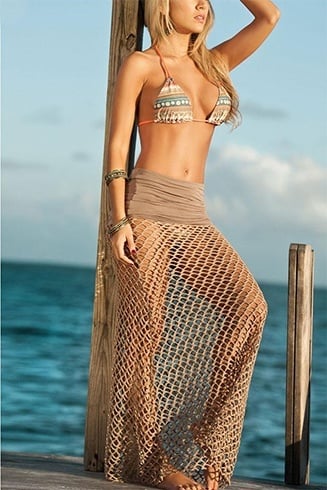 7. Ruffle neck Floral Printed Bohemia sleeveless sexy beach dress skirts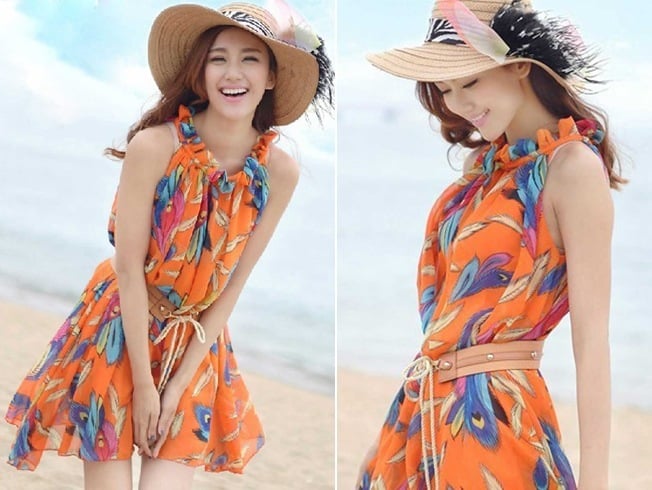 8. Black top and printed flowing boho chic beach skirts are haute trends too
[Also Read: Boho Clothing]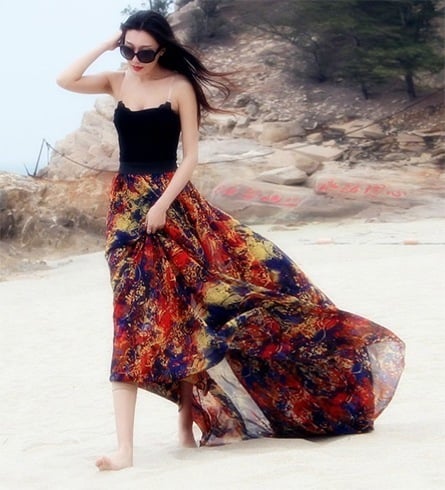 9. Floral touches on maxi long print skirts can be worn too, should you prefer them over the lazy beach pants or linen beach pants
[sc:mediad]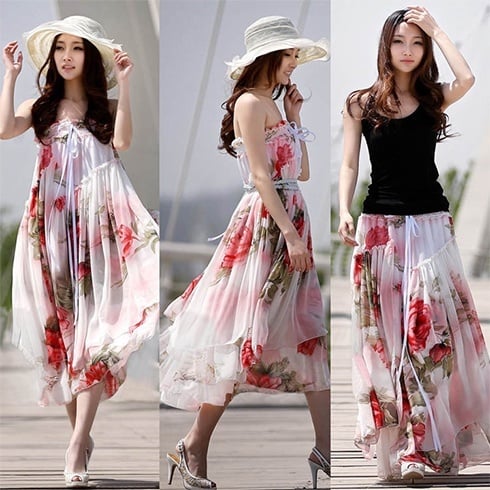 10. If you would like to wear your two piece bikinis and yet not want to expose your skin too much, wear them with chiffon floral tops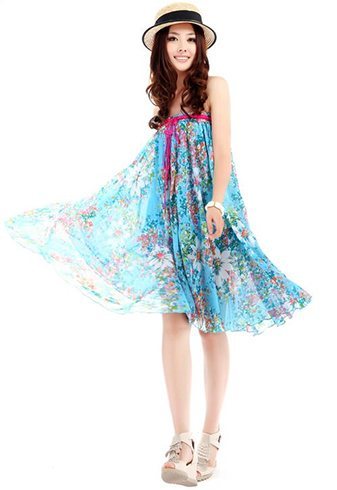 11. Amongst the many beach wear dresses, you could try wearing only chiffon tops that go solo with bikini bottoms.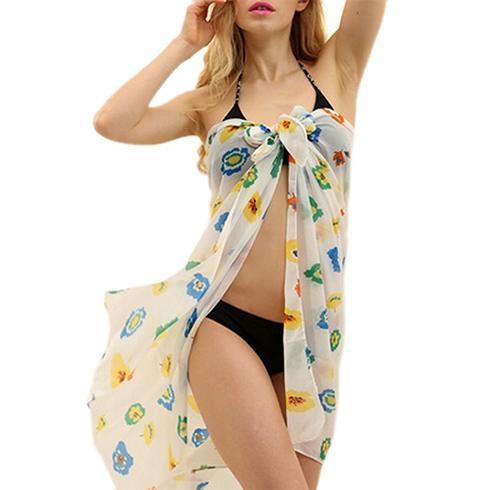 12. Ever thought of wearing a chiffon skater dress to the beach? Now you can! The look comes out as feminine and trendy, and makes for a very vibrant look as well. Think about this one!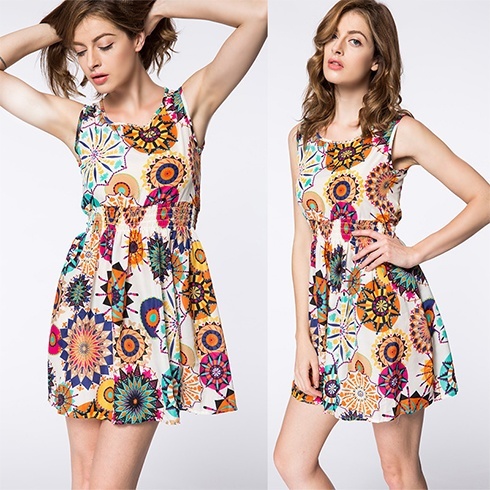 13. Super cool, super trendy, super long and super seductive too, beach clothing such as chiffon maxis are an instant hit with PYTs across the globe!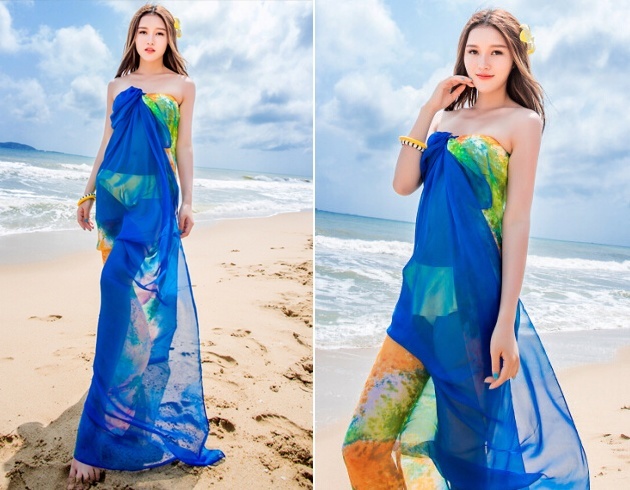 14. What about a sexy printed two-piece beach dress in colors so cool and with large floral prints for the rave parties to attend tonight on the beach?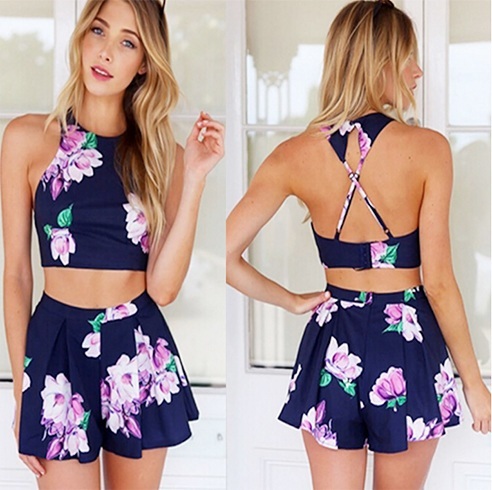 15. Go all fabulous and bohemian in rompers for the beach parties held during the day. Style up right and wear your makeup nude to flaunt this number.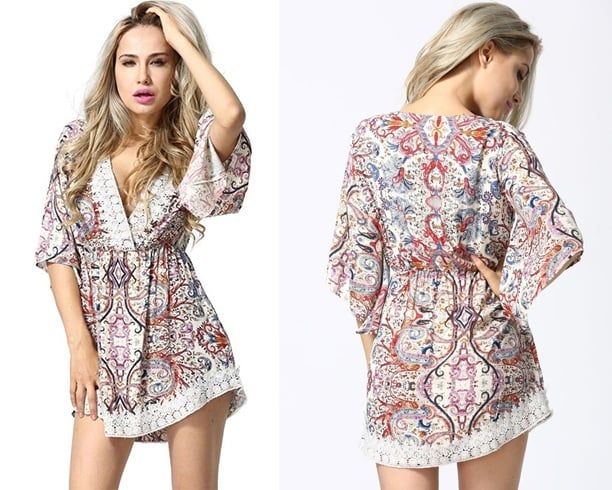 16. Quite hippie and hip, the sensual red printed beachwear cut out two piece bikini dress is a show stopper.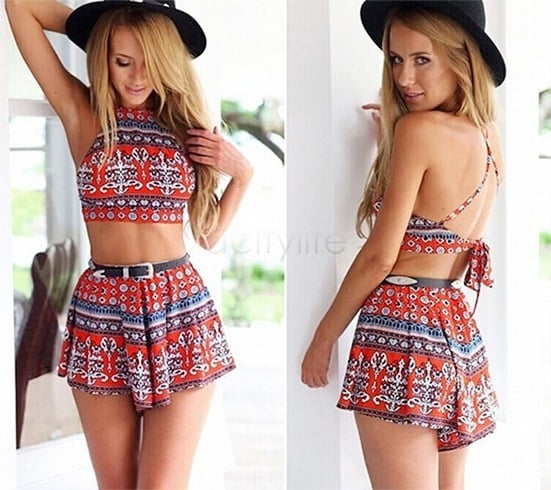 17. Sleeveless sensual long floral chiffon maxis are for the long-legged lasses with oodles of confidence under the summerish beachy sun!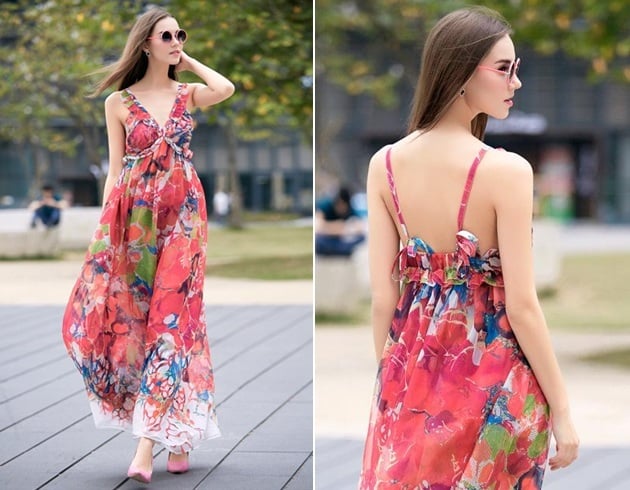 18. Pineapple printed shorts for women that are vertically challenged and yet would like to create an illusion of long legs sans the heels.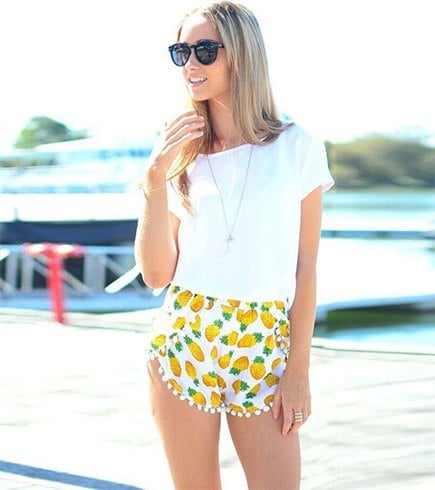 19. Floral printed empire bust line beach bikini dresses for plus size ladies that want to have a good time under the sun!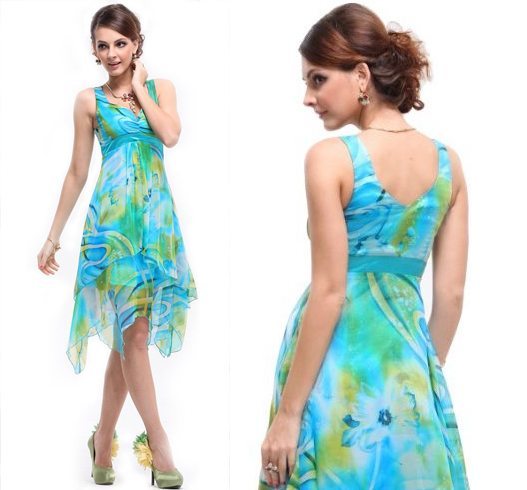 20. A total plus size novelty, rompers made from chiffon and in chic prints are best to wear.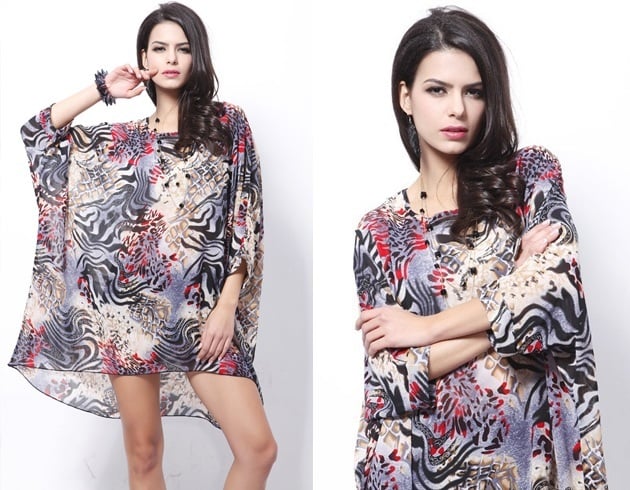 Do let us know which of these twenty beach clothes and beach styles caught your fancy? In addition to that, what is your personal take on the myriad range of beach fashion and beach trends doing the rounds, and how do you emulate them all? Write in, because we would like to know!
Images Source: pinterest.com, aliexpress.com, justjared.com