It is no secret that Kim Kardashian brought back the chunky highlights of the 90s into the limelight. The updated version is less messy-thankfully. If you are willing to stray from your brunette or neutral blonde shade, then this lowlight technique is a total winner. All the more, it is low maintenance.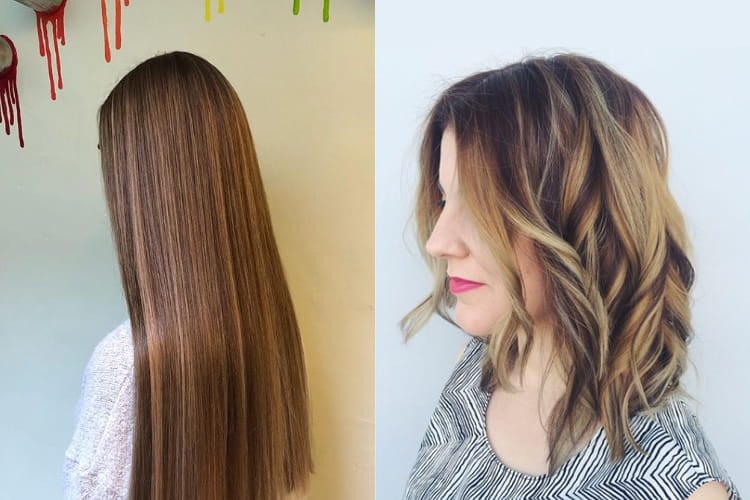 Our Pick of Top 10 Chunky Highlight Ideas:
The chunky highlights also have a better upkeep than balayage or ombre shades. So if you are willing to go ahead with this new hair trend, then browse our 10 cool colors below. Whether you have black, brown, blonde, or red hair, these are the best looks that are trending.
1. Sandy Blonde Lowlights:
You've heard of blonde coloring, but have you come across the sandy blonde lowlights? You are going to witness a lot of this trend this year. The hue is a natural light hue incorporating blonde highlight pieces with a neutral vibe. It is neither warm nor cool-it fits somewhere in the middle.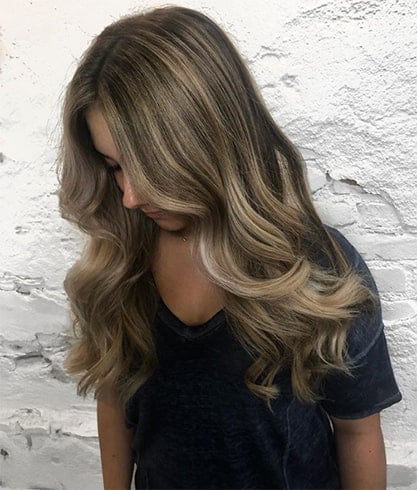 2. Bold Chunky Highlights:
We also love the bold chunky highlights because it has more of a color wash as opposed to a full on hue. It has a lesser commitment. But it still has a rich, pretty honey brown, illuminated with neutral lowlights.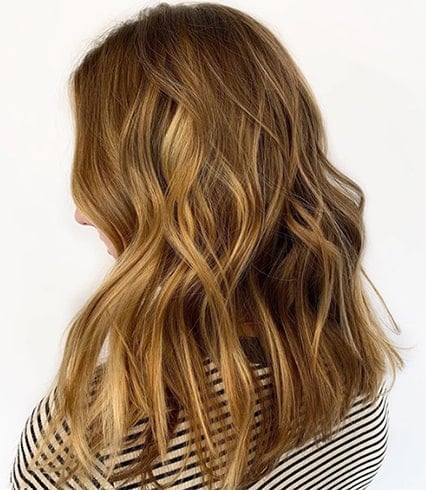 3. Rose Gold Highlights:
Another favorite are the rose gold highlights, with softer version of the dreamy version. Before going for this red gold hue, we advise you to bleach your black or brown hair to a full on blonde. Remember this is an important step for achieving its full, true version as it needs the cleanest canvas.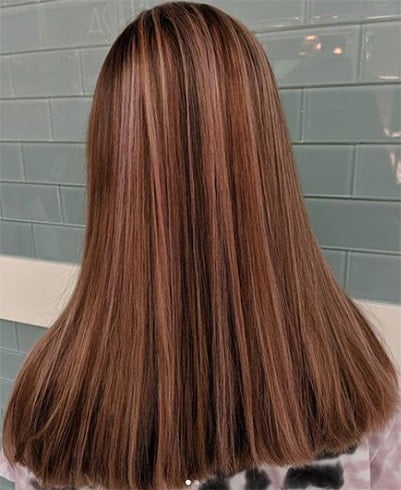 4. Balayage Highlights:
It's not surprising to see the balayage highlights getting a hotter version this season. If you have voluminous long waves, then bring out this cool-toned shade in a subtle way. The hue is anything but dull light hair brown. It's warm and of course, rich-in every sense of the term.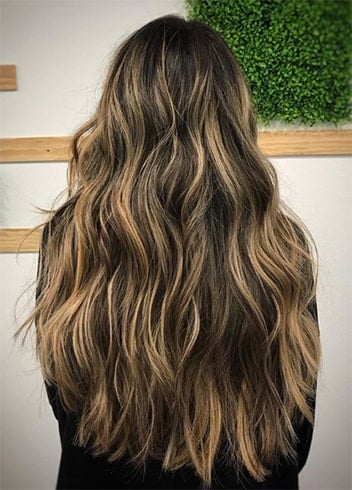 5. Light Ombre Chunky Highlights:
We can also assure you that a cool version of the ombre lowlights can work on anyone with brunette hair. But you have to choose the correct toned shade. If you have a neutral skin tone, try to maintain a similar shade. Or if you darker skin tone, then lean on to ashy side.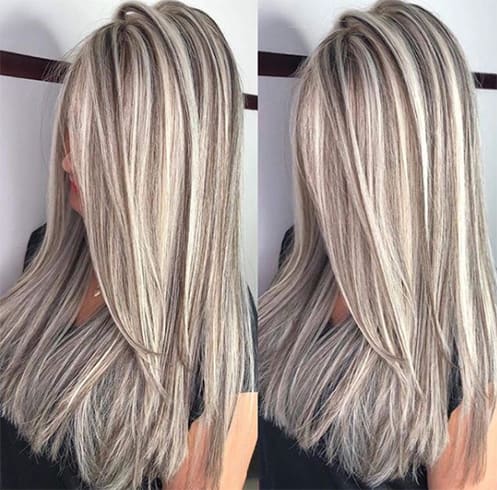 6. Ash Blonde Chunky Highlights:
Ash blonde chunky highlights are the in-thing. To achieve this look, request your hair colorist to focus on light blonde lowlights towards the mid-lengths all the way to ends. Also, throw in some shade on the hair pieces that frames your face.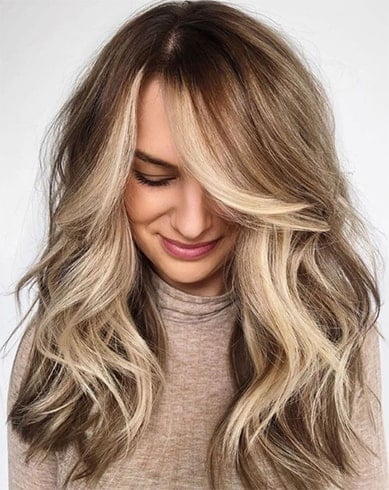 7. Blonde and Brown:
Want to go for a drastic hair transformation? Then you can oscillate between brown and blonde hues. This can look amazing if you waxy textures. The blend of these medium shades can brighten up your whole face really well.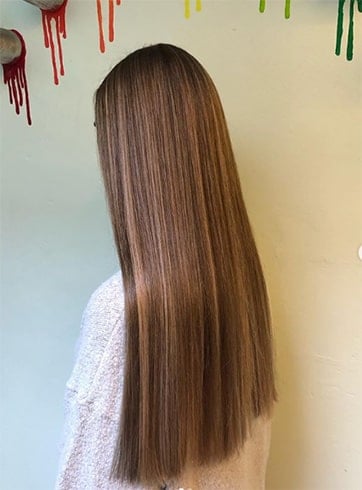 8. Purple Hair:
Nothing is permanent but we bet you won't mind getting this gorgeous color. So if you wish to experiment with a similar purple shade go ahead and show it off on your Instagram stories.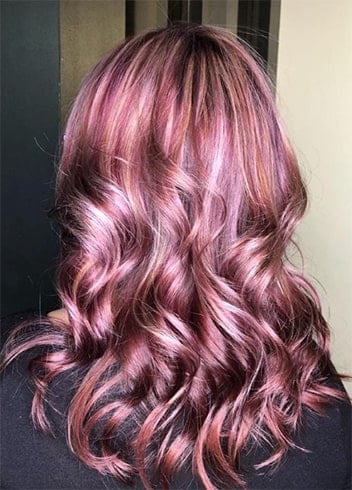 9. Beige Brunette Chunky Lowlights:
There are several beige chunky lowlights trending at the moment. It's hard to select a favorite. We love this shade for brunette hair in particular. It looks pretty and is a perfect way to welcome fall. Try a similar version with strategically-placed lighter versions. Another great thing about this color is it keeps getting richer with depth when roots keep coming in.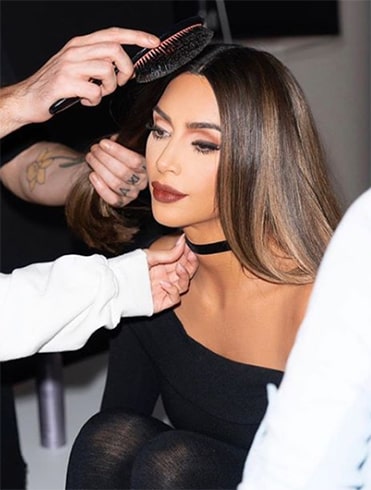 10. Honey Gold Chunky Highlights:
Hair color in gold shades has taken a natural route as of late-in a good way. Most hair professionals have introduced honey gold tones for brunettes and blondes alike. So do switch up your hair color choices this season with this one.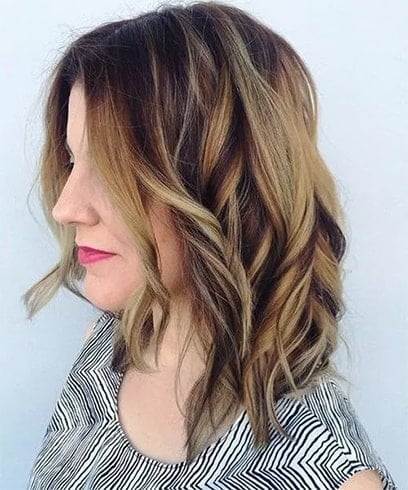 Are you still unsure about trying the chunky highlights? Then ask your colorist to tone down the hue or to give you a root smudge instead. We hope you give this a shot and give your old versions a whole new look.