Eyeliner is a much-loved by all women and the obvious reason behind it is the black winged eyes. After all, a simple, flattering angle can wake up the dullest face in one stroke. If you're still struggling with the cat eye look, then you must be familiar with the frustration of smudges and uneven wings. Makeup experts suggest applying a thin layer of the concealer starting to lids to brow bone. And then decide how you wish to place your wings.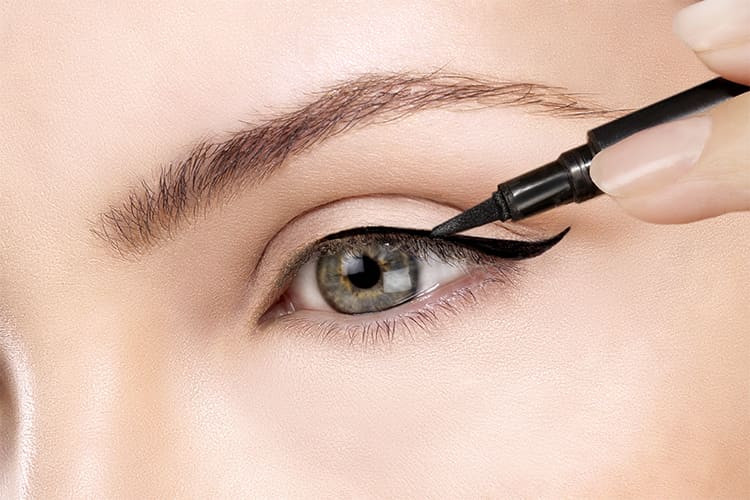 Whether you're looking to draw a faint line under your lashes or want a dramatic result, eyeliner is a classic choice.
Try These Eyeliners For Maximum Impact:
From smoky pencils to liquid liners, here is our round-up of 10 eyeliners that can prevent you from going overboard with your spending.
1. Colorbar Just Smoky Eye Pencil:
True to its brand name, Colorbar eye pencil glides on smoothly, because of its creamy infusion, making it easy to put on. You can maintain a precise line before it dries for a smoky feel. The highly intense shade is bold, creating a dramatic finishing. It won't smudge or grease giving each color high fashion vibes.


2. Kiko Milano Intense Colour Long Lasting Eyeliner:
Kiko Milano eyeliner belies its cost. Packed with intense pigment, you can create a dramatic finish, and blend as you wish. The long lasting product truly doesn't grease and will stand against sweat and humidity.
3. NYX Professional Makeup Epic Ink Liner:
The micro tip on this pencil can be used for creating a fine, flattering line, even allowing a super close finish to the lash line. And it stays for a longer duration after application. The epic ink liner automatically twists up, so you don't really need a sharpener, and it lasts for a 24 hour period.


4. Maybelline New York Lasting Drama Gel Eyeliner:
When they name this long lasting dramatic eyeliner, they mean it. If you wish to put it to trial, you can wear it to college or movie-and it won't budge. This is seriously worth it. Plus, it comes with a gliding brush for fine lining and keeps the pigment precise. The rich color is opaque and allows a number of versatile looks.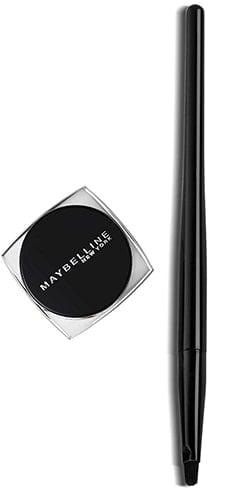 5. L'Oréal Paris Super Liner:
The smoothness of L'Oréal Paris super liner allows lining the eyes for simple application. The all-in-one liner can create a wide array of looks, is long lasting, and won't smudge-but you can easily swipe it off.
6. Sugar Cosmetics Arrested for Overstay Waterproof Eyeliner:
You know Sugar Cosmetics waterproof eyeliner means business when it has waterproof as its tagline. The version is essentially the most popular. The glide-on overstay pencil can give a makeover for your lash line.


7. Benefits Cosmetics They're Real Eyeliner:
Designed to stay on, it instantly sets during application so that it doesn't rub off your eyes. We mean it. The super pigmented pencil truly doesn't grease. And since its' formulated with special creamy formulation, you should have zero fear for irritation.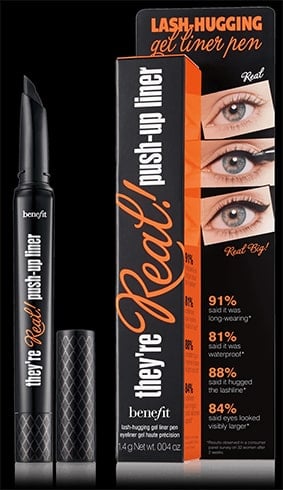 8. M.A.C Cosmetics Retro Black Fluid line Pen:
If you wish for darker pigment options, the M.A.C Cosmetics fluid line pen can give you a whopping rich finish. No matter what look you wish for, you can create using this eyeliner for sure.


9. Maybelline New York x Gigi Hadid Gel Eyeliner:
Also this eyeliner is impressive, thanks to its lightweight formula that glides on smoothly upon application. The pigment clearly delivers, and it guarantees long-lasting waterproof wear.


10. Revlon Liquid Eye Pen:
Though this one has staying put powers, it glides on like liquid eyeliner. The waterproof formulation has long-lasting powder, yet the pen is gentle enough to use on lash line. Additional bonus: no prices for guessing, the price tag.


These are some of our most loved eyeliners you can find in less than a thousand. We hope your search ends here. Share us your opinions in the comment section below.