Have a party coming up in office? Want to give killer looks? Think outside of eye shadow and eyeliner. Instead focus on your 'eyelashes' since they are the first point of attention. Wondering how to create a drama with your eyelashes? Try out best fiber mascaras that will get you ooh-laa-laas.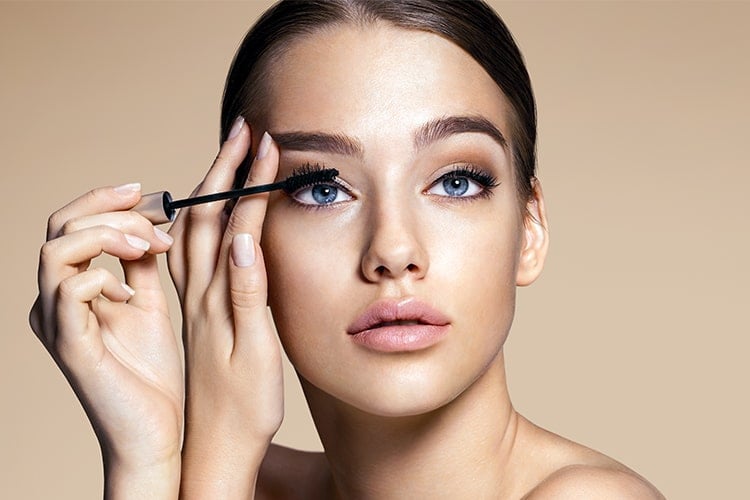 But first, what is a fiber mascara? It is the same as a regular mascara. The only difference (and a big one) is that a fiber mascara is filled with silk, rayon or nylon fibers which stick to the eyelashes. That's how you get noticeably thicker, denser and voluminous eyelashes with each swipe of a fiber mascara.
Best Fiber Mascara 2018:
Now come close to your screen as I take you through best fiber mascara 2018. These five cult formulas in fiber mascaras will make you take a million selfies once you put them on. Happy fluttering your lashes!
1. L'Oreal Voluminous X Fiber Mascara:
Freaking good it is! This best fiber mascara 2018 in L'Oreal comes with a mascara-like primer on one side for intense volume and color. On the other side is a fiber-filled mascara which takes your lashes to extreme lengths. Priced at $10.99.
Features:
Lengthening fibers are 20 times more than ordinary mascara.
Two-step fiber mascara system helps you get faster intensity of the mascara with no fumbling.
Available in three colors: soft black, black, and blackest black.
How to Apply:
Coat every lash with the black primer first.
Before the primer dries, start applying the fiber-rich mascara atop the primed eyelashes.
When done, this will get you an extreme lash fringe effect.
Repeat this on the other eye.
To remove the fiber effect on the lashes, use soap and water.
Reviews:
Louise833, Adelaide, US has the following to say on fiber mascara reviews:
"Fantastic"

"This has got to be my all time favourite mascara! It's fantastic, my lashes are bold and full yet never overdone and clumpy."
2. Dior Diorshow Mascara:
Yet another Best Fiber Mascaras, the Dior Diorshow Mascara plums up your eyelashes without giving a fake look. Priced at $29.50.
Features:
The AIR-LOCK™ tube (mind you, its proprietary) keeps the mascara fresh until the last use, and your eyelashes super-long and clump-free.
The conditioning formula gives a lash extension effect.
Available in black, brown and navy blue.
The signature rose essence of Dior not just elevates your lashes but your senses as well.
Free of parabens, sulfates and phthalates.
Beauty Tip:
To get a radiant look, apply the lightweight Hydra Life Pro-Youth Sorbet Eye Crème around the eyes before applying the mascara.
Reviews:
According to melissainal:
"A classic"

"You can't go wrong with this mascara. It adds a lot of length and volume and because of this it's a cult favorite."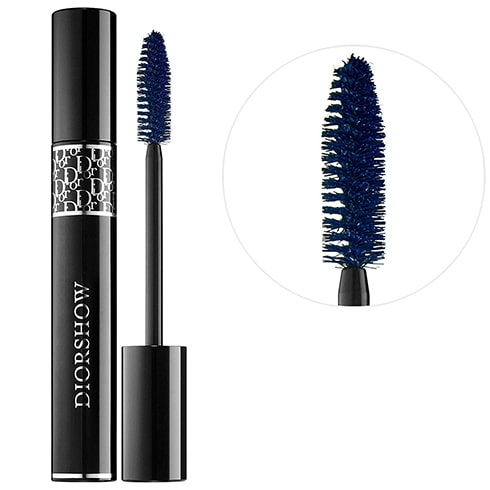 3. 300X Fiber Lash Mascara by Lash Factory:
Meet 300X – Lash Factory's best 3D fiber lash mascara. This best fiber mascara 2018 gets you the twin advantage of 3D volume and 3D length. The packaging comprises of two separate bottles – one is the
Transplanting Gel and the other are Natural Fibers which are used together to enhance the natural lashes. Priced at $23.99.
Features:
Natural ingredients include green tea fibers.
Safe for sensitive eyes and wearers of contact lens.
Though water-resistant, it can be easily removed with soap and water.
How to Apply:
First apply one coat of the Transplanting Gel (which comes in a longer tube).
While the gel is wet, apply one coat of the dry fibers (the shorter tube) on your eyelashes.
Now give a finishing touch by applying a coat of Transplanting Gel to lock in the fibers.
Define and separate each lash with an eyelash comb or dry mascara.
Reviews:
According to Jkdiscere who bought this brand from Amazon.com
"This is one of my favorite fiber mascaras. Like most multi step fiber mascaras it takes a little time to really get the "feel" of the product and how to build/ balance but after using it for a few weeks I figured out the right amount of fiber to use without fallout through the day and get the dark dramatic eyelashes that I can only match with false lashes."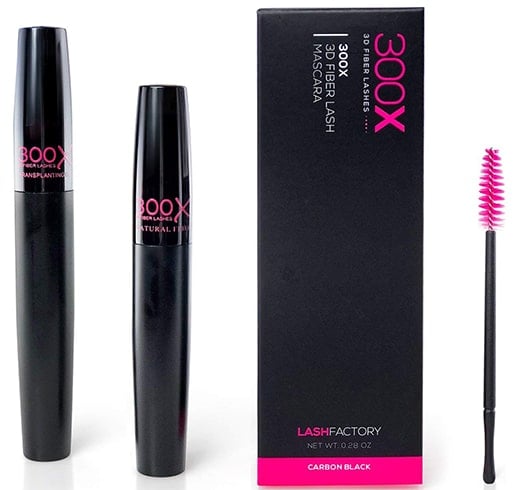 4. Make Up For Ever Lash Fibers:
This lash primer is fiber-enriched to lengthen and thicken eye lashes. The brand's lightweight nylon fibers cling to the natural eyelashes to build on length and volume. Priced at $21, the brand has been around for 25 years among beauty professionals and makeup lovers.
Features:
White beeswax gives this creamy formula its white color and attaches fibers to the natural eye lashes.
If you want even more daring lash volume, then try to pair it with Excessive Lash (which is sold separately).
How to Apply:
Put 1-2 coats of Lash Fibers from the lash root to the tip.
To get a lifted effect, apply Lash Fibers specifically to the outer corners of the lashes.
Reviews:
According to dollface1230:
"I swear by this stuff!"

I've been using this for years! I can't go without it. It makes my lashes so much longer than mascara alone. I've tried other lash primers/fibers from high end to cheap and nothing compares. I'd by stock in this if I could. It's well worth the price. I don't go a day without it."
5. Maybelline New York Illegal Length Fiber Extensions Washable Mascara:
Smooth on the lashes and staying power for the whole day, count Maybelline Illegal Length Fiber Extensions as best fiber mascara 2018. Available in two colours. Pricing varies between $5.99 (for Blackest Black shade) to $13.98 (for Black shade).
Features:
4 MM fiber extensions for longer eyelashes.
Sealing formula stretches the lashes and seals the fibers to each lash.
[sc:mediad]
How to Apply:
By moving Fiber-Fix brush from root to tip, extend lashes upwards.
Let there be no eyelashes drying between coat application.
To get a wide-eyed look, use Maybelline New York eyelash curler to curl the eyelashes before applying the Maybelline Fiber Mascara.
Reviews:
According to Irena:
"Great length and good volume!"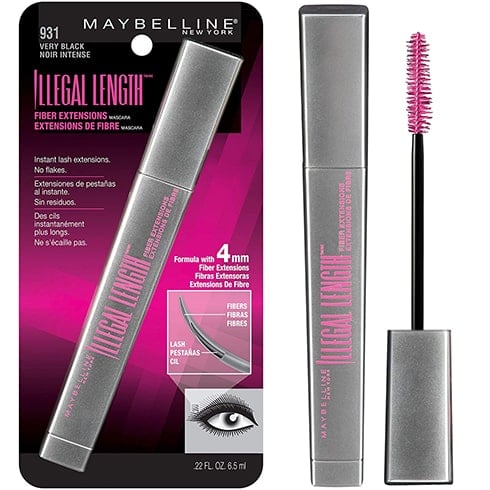 6. LORAC PRO + FIBER:
This best fiber mascara 2018 enhances the lash volume by a phenomenal 2100 per cent! And so it is a game changer when it comes to fiber mascaras. Priced at $24.
Features:
Clinically proven fiber mascara.
Volumizing and lengthening which also curls the lashes.
Has nylon fibers which stick on to the lashes.
The jumbo brush makes the lashes look lush and thick.
Formula color is Jet Black.
Can be removed via a makeup remover.
One tube is good to go for 3-4 months
How to Apply:
Put on the PRO Plus Fiber Mascara from the base of the eyelashes to the tips using the super-sized PRO brush
Reviews:
According to Kate (New York):
"This gave me the very long and thick lashes I was looking for. I would buy this again and highly recommend it. It adds a lot of length and fullness. It also stayed put and didn't smudge."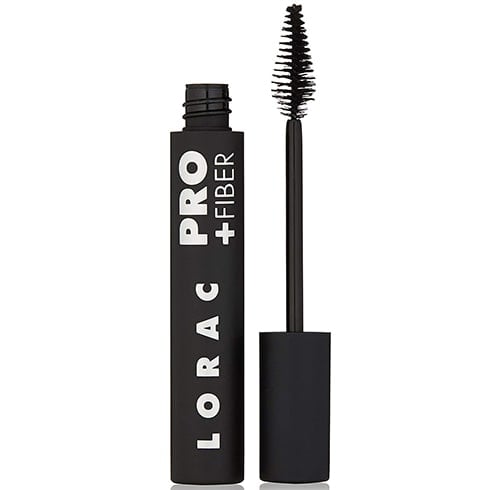 Fiber Mascaras – Buying Guide
It goes without saying that applying fiber lash mascaras needs practice and patience. At the same time you need to know the right factors before buying a fiber mascara. Here are some of them for you to get a hang of:
1. Color:
If you are keen on getting a dramatic look, go for a jet-black mascara. If you want a more natural look then pick soft black or brown. The color-savvy can go in for colored mascaras. If you want a darker and more intense color, then apply multiple coats. Always give more time for the first coat to settle down before applying the next layer.
2. Formula:
It is best to choose a medium formula (neither too thick nor too thin) when buying a fiber mascara. Why because fiber mascaras are usually thicker than regular mascaras.
3. Staying Power:
This is important so that you don't have to apply mascara after every four hours, unless there is a special occasion to attend to. In fact, there are brands that last through the whole day without giving a faded or smudged look.
4. Price:
Fiber mascaras doesn't mean it is pricey. There are affordable options too. In fact, a good fibre mascara comes in between $6 to $40. Purchase a smaller tube whenever you buy a fiber mascara as they dry out within 6 months. Go in for hi-end mascaras depending on your need and occasion.
Hope you liked the best fiber mascara 2018. Have you used any of these fiber mascara brands in the past? What was your experience like? Tell us in the comments below.